Girlfriend getaways are a popular travel option for women of all interests and ages.  Laughlin, 90 miles south of Las Vegas on Nevada's southernmost border, offers visitors a mixture of small-town friendliness and big-city attractions.
There's nothing quite like a vacation with your closest friends.  Girlfriend getaways are always a welcome change of pace – be they a long weekend exploring boutiques, a few days catching up on craft projects or a week spent enjoying the sunshine while lounging poolside.  Laughlin, a town located about 90 miles south of Las Vegas, can provide these kinds of small group tours with the sun, the shopping, the spas and everything else a girls-only trip needs.
Laughlin is set along the Colorado River at the place where Nevada's borders converge to form the state's southernmost tip. Just across the river is Bullhead City, Arizona.  Laughlin hosts a total of nine resort casinos and has 10,000 rooms available for vacationers to rent. Popular activities include sightseeing, shopping, seeing a show, and just generally enjoying the 300 sunny days that the area averages each year.
Spas and Shopping Sprees in Laughlin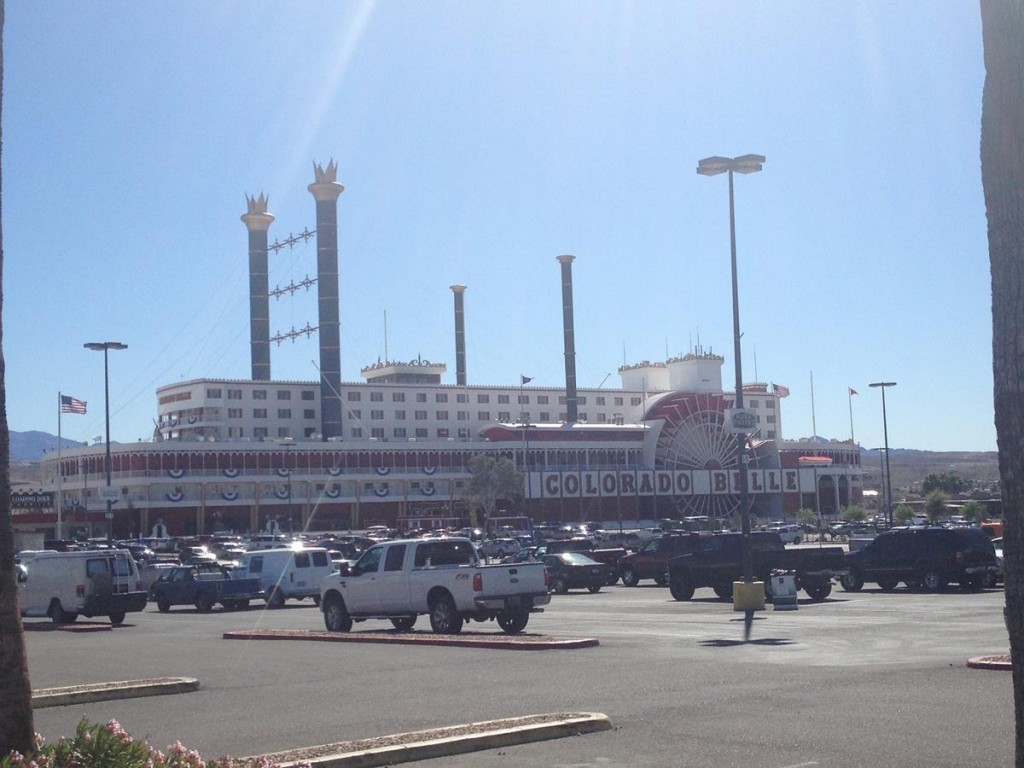 Nothing says relaxation like a day spent at the spa.  Laughlin has four, where guests can unwind with a massage, get a stylish new haircut, swim or exercise at one of the attached gym facilities.
If your group favors retail therapy for relaxation purposes, it's good to know that Laughlin offers a full complement of shops, from high-end boutiques in the casino resorts to a two-story outlet center.  You can find just about anything, from designer-label or name-brand clothing and accessories that range from watches to handbags to pre-owned jewelry. Need a bowling ball, a crystal figurine, a cowboy hat or a kid-sized souvenir?  It's all available.
Laughlin Outlet Center deserves a special shopping mention.  There are over 60 vendors in this Art Deco-themed bargain-hunters' heaven, and the prices usually fall between 20 and 50% below the retail average.
Nothing breaks up a day spent shopping like a nice lunch.  Laughlin has over 50 dining options, embracing all styles and budgets.
Sunny Outdoor Adventures
Groups who want to add a little adventure to their getaway can certainly do so.  The options start with a gentle stroll along the River Walk or a hike in the Colorado River Heritage Greenway Park's trail system.  Horseback rides can be scheduled in, as can boating, kayaking, jet skiing and other active pursuits.  Laughlin is within day-trip distance of the Hoover Dam, a National Historical Landmark, and the gorgeous Lake Mead that sits above the dam.  Lake Havasu and Topock Gorge are also beautiful and much-loved sites.
And don't forget about the golf!  Six courses (spread over three states) are within a 30-minute drive of the town.
For a bit of entertainment, groups can take in a live show in Laughlin's outdoor Events Center, which hosts a variety of events and performances.  Recent performers have included Reba McEntire and Rascal Flatts; the venue is also home to October's Laughlin Laughfest Comedy Festival.  The casinos also host multiple shows.
Laughlin Travel Basics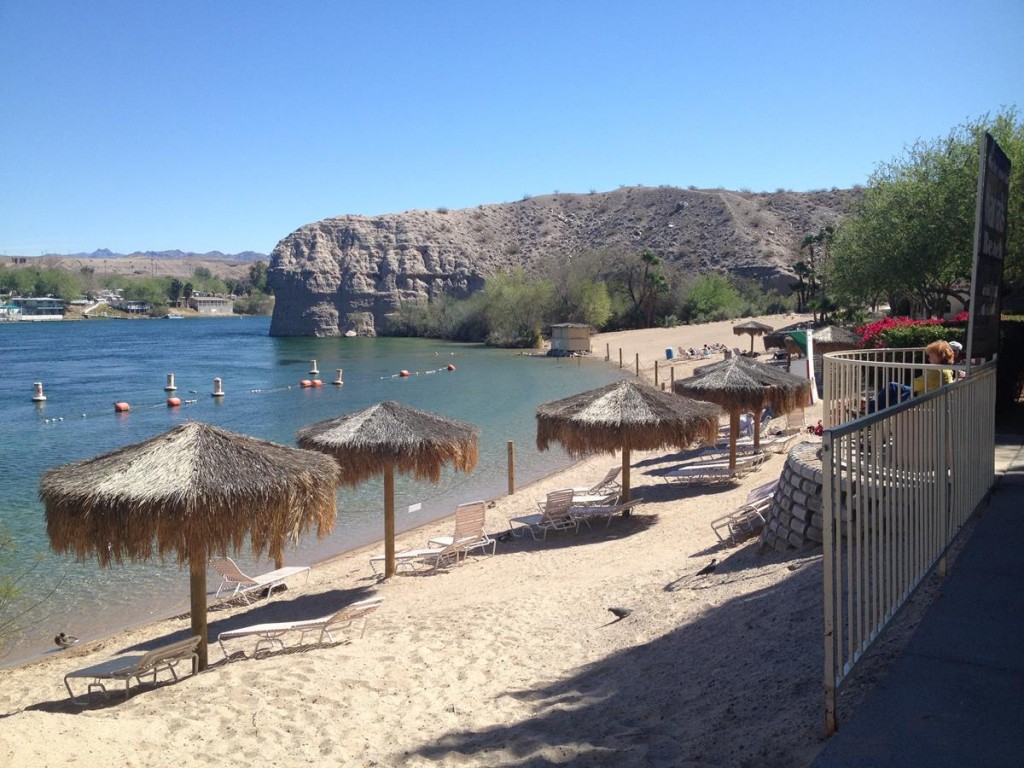 If your group is planning on arriving in Laughlin by car or bus, the town can be reached from I-15 and I-40 from Los Angeles and other Southern California cities, by way of I-515 and US 93/95 from Las Vegas, and taking US-93 north to I-40 from Phoenix.  It's roughly a four-hour drive from Phoenix, a five-hour drive from Los Angeles, a six-hour drive from San Diego and less than two hours from Las Vegas.
Laughlin does have its own airport; Laughlin-Bullhead City International Airport is primarily used by charter companies, although it does have scheduled flights coming in from Sun Country and Allegiant Air.  McCarran International Airport in Las Vegas is only about an hour and a half away.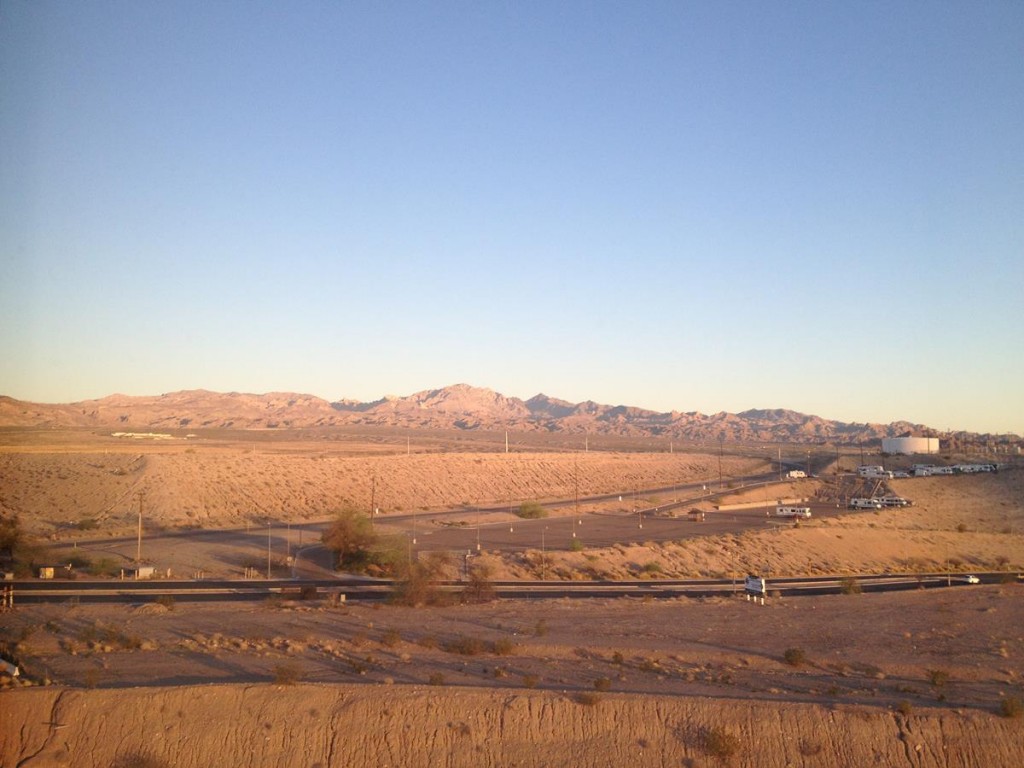 With less than an inch of rain received during a normal year, you don't have to worry about outdoor activities being rained out often. However, very hot weather in the summertime is common in this desert climate.  Daytime temperatures in the winter average between 60 and 70, spring sees temperatures go up into the 80s and 90s, summer and early fall can be well over 90 and into the triple digits, and later fall sees temperatures averaging back into the 80s.
With sunny weather, warm winters, and indoor and outdoor attractions galore, Laughlin can be a great place to host a girlfriend getaway.
Have you recently visited Laughlin or booked a travel group for this area?  Tell us all about it in the comment section below!