Sceptre Vacations has 35 years of experience in packaging tours to Europe, with Ireland its most popular destination. Leisure Group Travel talked with Chris Accomando, president of Sceptre Vacations, about his company and how it works with groups.
Why do groups use Sceptre?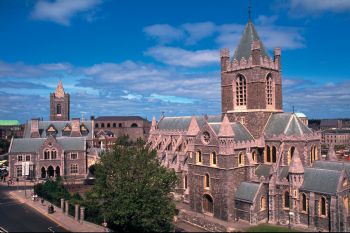 Our trusted Customized Groups team is dedicated to creating expertly crafted itineraries with unique excursions, local guides, professional drivers and excellent accommodation to ensure an unforgettable trip.
Full-service group travel experts who provide special attention to every detail of your group
Prompt group quoting process to facilitate planning, budgeting and booking
Creative, competitive and tailored quotes/itineraries for all budgets
Variety of transportation options available for seamless travel including air
How does Sceptre reach travelers?
They may have seen our brochure, an advertisement or come across our newly re-designed website when researching a trip to Ireland or other destinations in Europe. We also have a strong relationship with our travel agent partners and many of our clients reach us through them, which we love.
What types of groups use Sceptre? What are the group size ranges and what sized group is most common?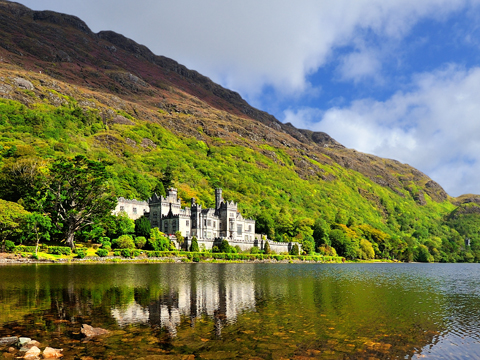 Sceptre can cater to all types of groups: families, religious groups, book clubs, food & wine enthusiasts, golfers, company trips, history buffs, adventure seekers – the list goes on. Because we specialize in select destinations, we are experts on all our countries have to offer. We know that no two groups are the same; tell us your special interests and we'll design a custom itinerary just for you.
No group is too big or too small. We can create a custom trip for an extended family of 10 or a company trip of 200! Regardless of the group's size, they will receive the same level of attention and detail from our amazing group team. Planning a trip for a large group can be very overwhelming, that's why we're here to help. We'll think of everything and take care of the details for you.
Does Sceptre book pre-established trips or offer exclusive group adventures?
We do offer set-departure small group tours for each of our destinations, we call them our Sceptre Journeys. These vacations offer authentic experiences, charming accommodations, iconic sightseeing and free time to explore as you please.  These are one-week tours limited to 16 passengers and all are guaranteed departures. These tours are a great choice for clients who want to travel with a group and meet new people but don't have a pre-set group of their own.
Sceptre Journeys allow passengers to enjoy all the benefits of a fully guided tour (all transportation, accommodation, sightseeing, etc., is taken care of) without feeling "lost in the crowd" like they might on a traditional motorcoach tour of 50 people. With a small group of 16, you can get closer to the attractions, waste less time getting on and off the coach, have more direct conversation with your local driver/guide and form closer relationships with your fellow travelers.
Travel is changing and our clients want more unique, immersive experiences in the countries they're visiting; our Sceptre Journeys fill that need. For instance, on our Journey to Ireland, clients get to learn about the bodhran, a traditional Celtic frame drum, at an on-site demonstration. Inclusions like these allow our clients to experience something they wouldn't on a more traditional group tour.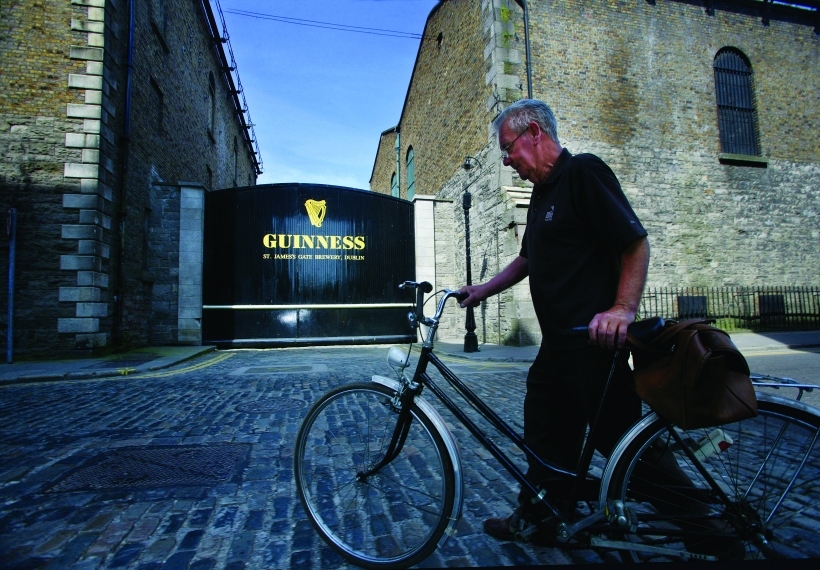 What's the touring style? What's customizable, what's included and what's offered?
Most of our custom groups travel in a private coach with a driver/guide. Accommodation (3-star or higher), transportation, touring and breakfast daily will always be included. Additionally we can include airfare, lunches and dinners, free spaces for the tour leader, pre and post tour nights for clients who wish to extend their vacation, rounds of golf or anything else the group might be interested in. With the exception of our set-departure Sceptre Journeys, our group tours are fully customizable.
What are the average lengths of trips?
Group tours vary in length based on destination, purpose, budget, work constraints and a multitude of other factors. It's up to the group and what they prefer. On average, our group tours to Ireland run from 6-8 nights. Sceptre Journeys are 6-night, 7-day escorted tours.
What are some of the top sights in Ireland that groups tend to visit with Sceptre? What are some unique activities you offer?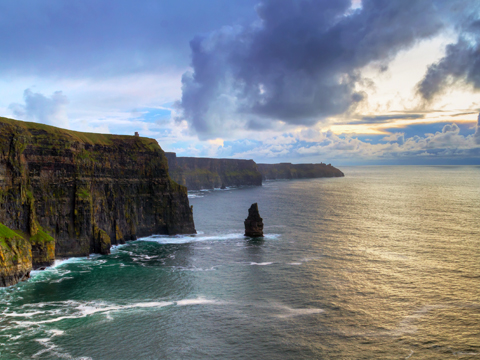 Ireland is a relatively small country but offers so much for travelers to see and do. For those who have never visited the Emerald Isle before, there are certainly some "highlights" they'll want to be sure not to miss. Dublin, the capital city, is on almost everyone's list. With endless sightseeing options such as Guinness Storehouse, the Book of Kells at Trinity College, St. Patrick's Cathedral, Old Jameson Distillery, Dublin Castle, Temple Bar and the top-rated Kilmainham Gaol tour, groups will never be at a loss for activities to keep them occupied. Venturing out of the capital, groups may want to head south and visit the Waterford Crystal Factory and Blarney Castle to kiss the famous stone, said to grant the gift of eloquence.
The next must-see is the vibrant town of Killarney with its many pubs and live music shows. From here, groups can drive the famous Ring of Kerry with their driver/guide to witness the stunning green landscapes that always come to mind when thinking of Ireland. No trip to Ireland is complete without a visit to the majestic Cliffs of Moher in County Clare, the country's most visited natural attraction. Standing over 700 feet tall and stretching for 5 miles along the Atlantic coast, they are simply breathtaking.
Some groups may be visiting Ireland for a second or third time or may have a special interest that they want to theme their tour around. This is when our wonderful Group Department really gets to shine. Whether it's arranging a private dinner and single malt tasting in the Alchemy Room of the brand new Teeling Whiskey Distillery in Dublin or a true farm-to-table experience where groups can tour the 30 acre organic farm at the Nano Nagle Centre in County Cork and then take a cooking lesson with the produce they gathered, Sceptre will work with the travel agent or group leader to design a unique itinerary full of exciting inclusions that most would never think of.
How many years has Sceptre been in business? How much experience does the group team employ?
Since 1981 Sceptre has been in the business of delivering happiness, and nothing makes us happier than sharing the magnificence of Europe. From our family to yours, building trust and confidence one glorious vacation at a time, we design and plan the kind of custom travel experience that we ourselves would enthusiastically embrace. Because we are family-owned and-operated, we are meticulous about every detail of every tour we craft – and we make certain that Sceptre Vacations remains a trusted and sought after way to experience Europe. Quality, value, and excellent customer service go hand in hand with one of the most imaginative and exciting options you can find, with each vacation looked upon as an opportunity to share a unique and unforgettable experience with a friend.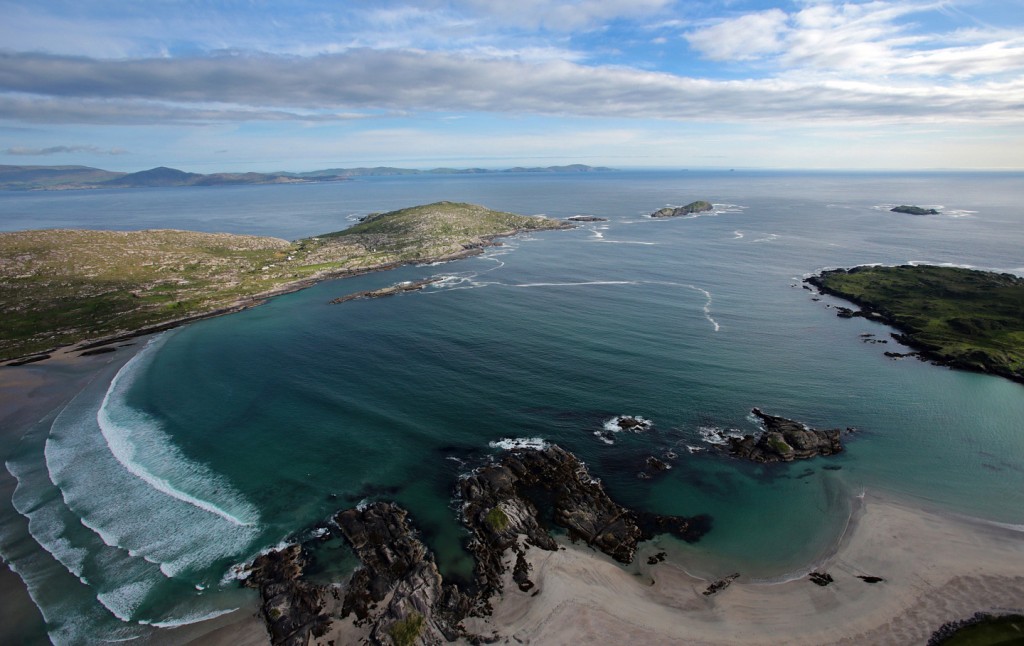 Our group team has a combined 40 years of experience in the industry and has traveled extensively throughout Europe. There is no substitute for first-hand experience; they know the ins and outs of our destinations and can provide any group with great itineraries and recommendations. We also have partner offices in each of our destinations to provide additional expert knowledge from the locals who know it best.
Does Sceptre offer any ideas of sample itineraries?
Of course! We have plenty of sample itineraries based on all different interests and themes for Ireland and our other varying destinations. These are available to help inspire you and offer unique ideas but remember that we can customize these however you like! We are working to get these sample itineraries posted on our website but for now you can always contact our Group Department and they'll be happy to send them over to you.