Small groups and personal guides ensure an unparalleled Emerald Isle experience
With stunning Atlantic cliffs, enchanting villages and ancient Celtic ruins, it's easy to see why Ireland welcomes almost 7 million visitors a year. With every quaint village and sprawling city filled with historic sites and enticing restaurants, it can be difficult to plan a comprehensive itinerary, especially for a large group. Sceptre Journeys offer an authentic Irish experience with iconic sights and, unlike traditional motorcoach tours, free time to explore. These one-week tours are limited to 16 passengers and a local guide, so you can develop a closer relationship with your fellow travelers and appreciate the warmth of the Irish people firsthand. Flights, accommodations and most meals are accounted for, so you can spend less time planning and more time experiencing the wonders of Ireland with peace of mind. Here's a look at Sceptre's 7-day, 6-night "Journey to Ireland" tour.
Your adventure begins with a transatlantic flight to the town of Shannon, from where you'll travel to Muckross to enjoy a traditional afternoon tea in the Muckross House, a 19th century Tudor mansion with 65 rooms. As you sample scones and Earl Grey, tour the expansive gardens that were designed for Queen Victoria in 1861 and feature large rhododendrons and limestone streams. Afterwards, take in the natural beauty of Ireland on the included Killarney Lake Tour (weather permitting). Lodging this evening will be in the historic Malton Hotel, with access to the private grounds and the bustling Killarney Town Center.
After breakfast, you will embark on a guided Ring of Kerry tour, one of the most celebrated driving routes in Ireland. Formed during the Ice Age, the Ring travels around the coast of the Iveragh Peninsula in Ireland's southwest. Along the way, you'll make stops in charming towns like Killorglin and Waterville and admire the enchanting views of Dingle Bay and the River Laune. Afterwards, you'll have the rest of the day free to tour the captivating town of Killarney. Picturesque shops and quaint boutiques have homemade goods you can bring to family back home, while ancient Celtic ruins are open for touring.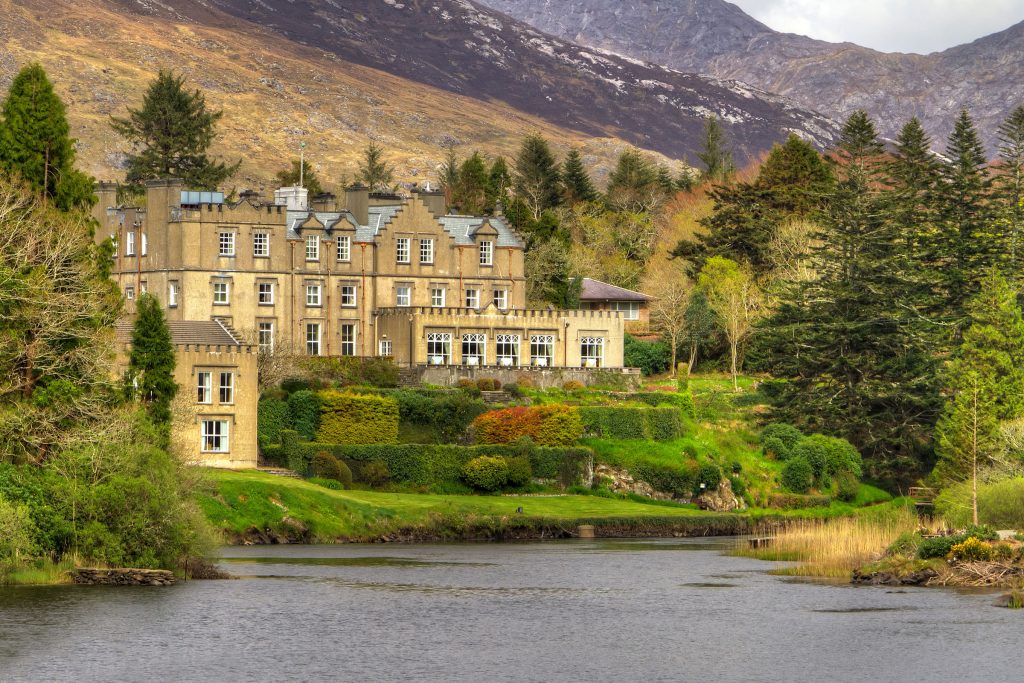 On day three, your group will trade the provincial charms of Kerry for the urban sophistication of Dublin. Along the way, you will stop in Cork for a tour of the legendary Blarney Castle, built in the 1400s and the site of several battles. Daring members of your group can hang upside down from the battlements and kiss the famous Blarney Stone, which according to legend grants the kisser the gift of eloquence. You'll also tour the Rock of Cashel, a spectacular cluster of medieval buildings set on an outcrop of limestone in the Golden Vale region. It's here where St. Patrick converted the King of Munster to Christianity in the 5th century. Other landmarks on-site include a monastic tower, a Romanesque chapel and a 13th century Gothic cathedral. Arriving in Dublin, you'll enjoy a leisurely bus tour of Ireland's largest city. This will show you all of the major sights and allow you to get an overview of this vibrant capital. For dinner, enjoy an evening of entertainment and traditional Irish tavern food at the famous Brazen Head Pub.
Day four will be spent entirely in Dublin, with no set itinerary and a chance to explore the city's rich cultural traditions at your leisure, using your included Hop On Hop Off bus pass. The Guinness Storehouse gives visitors an interactive exploration of Ireland's most famous beer, with exhibits focusing on Guinness advertising and its origin at the St. James Gate Brewery. Afterwards, sample a complimentary pint while looking at the Dublin skyline from the seventh floor Gravity Bar. To explore Ireland's Catholic history, take some time to savor Christ Church Cathedral. The official seat of the Church of Ireland, this Gothic structure has been visited by medieval Norse kings and international leaders, and you can tour the largest crypt in the country. Your group can personally make dinner plans for this evening, and you can sample from Dublin's growing bistro scene or traditional Irish pubs.
On the journey's fifth day, your group will ride from the urban east to the rolling hills of the western Connemara region. Many here still speak the native Irish tongue, and the coastal peninsulas have inspired poets for centuries. Accommodations this evening will be in the 250-year-old Ballynahinch Castle Hotel, a four-star luxury resort with stunning views of the 12 Bens Mountain Range. Explore the property's 450 acres of lakes and woodlands and enjoy a gala dinner with season-fresh ingredients.
Before departing Ballynahinch, enjoy a demonstration on-site at the Bodhran Workshop, where your group will learn about the traditional Celtic frame drum. The next stop will be County Clare, home to Ireland's most visited natural attraction: the Cliffs of Moher. Standing 702 feet at their highest point, they stretch for five miles along the Atlantic coast and feature boat tours and hiking trails for further exploration. Enjoy a tasty seafood lunch at Hyland's Burren Restaurant before traveling to the storybook village of Adare in County Limerick and settling in for your last night. The Dunraven Arms Hotel is an award-winning oasis of tranquility surrounded by thatched cottages that will give your party an evening of Irish country living.
With its mixture of intimate touring and allocated free time, Sceptre's "Journey to Ireland" is an ideal weeklong vacation. For a flat rate, your group won't have to worry about transportation or accommodations and can experience the country's history and romance with peace of mind.