A touch of exoticism flavors a week-long Danube River cruise through Hungary, Croatia, Serbia, Bulgaria and Romania
On a Danube cruise that starts in Budapest and ventures east toward the Black Sea, don't expect enchanting panoramas of hilltop castles and other travel-brochure scenes you might encounter on the Rhine. The ports of call are not exactly dream-list caliber either. World-famous art, grand architecture, instantly recognizable landmarks? They're few and far between in the less traveled countries of Eastern Europe.
The former Soviet-bloc nations, however, are captivating in their own way just because they're a little out of the mainstream. The languages alone, so different from Romance and Germanic tongues, will throw you for a loop. Serbia and Bulgaria use the Cyrillic alphabet, so you walk down the street clueless about the signs. (Luckily, a semester of Russian helped me figure out certain words.) Instead of the more familiar euro, travelers need to use forms of currency like the Hungarian forint, Serbian dinar and Bulgarian lev.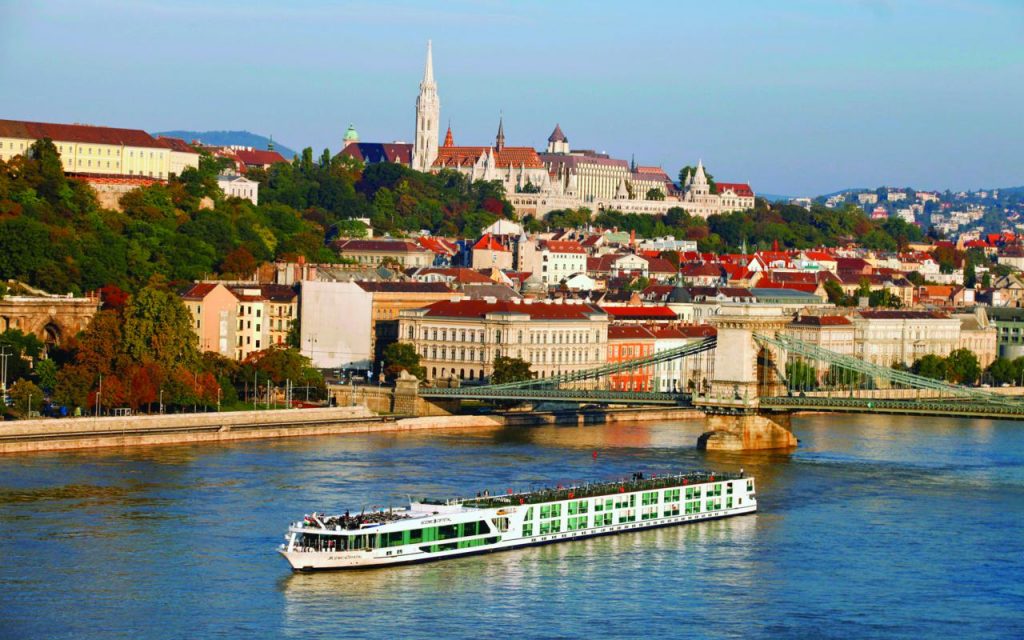 On an eastern Danube cruise, shorelines for the most part are rather nondescript, and the cities' drab, Communist-era apartment blocks are hardly inspiring. But the stories of 20th century history are immensely colorful and satisfy your curiosity about life behind the Iron Curtain and how these countries are coping today in their third decade free of Soviet control.
Personally, I've always been intrigued by how people lived under Communism. In college, in fact, I had East German and Bulgarian pen pals who shed light on their tough situations. The horrors of Nazism during World War II and wars of the 1990s in former Yugoslavia also impact recent history in these lands, and cruise passengers will hear about it all in shore-excursion commentaries by local guides eager to share their families' experiences.
Appealing to seasoned travelers who like to stray from the beaten path, Eastern Europe is indeed ripe for discovery, and river cruising is an easy way to sample it.
My home for this Danube adventure was the 169-passenger Scenic Crystal, one of the state-of-the-art Space-Ships in the growing fleet of luxury operator Scenic (scenicusa.com). The 11-day itinerary, entitled "Black Sea Explorer," started with two hotel nights in Budapest and ended with a night in Bucharest, Romania. In between were stops in Kalocsa, Hungary; Osijek, Croatia; Belgrade, the capital of Serbia (and former Yugoslavia); and Ruse and Silistra, Bulgaria. From Silistra, a bus excursion went to the Black Sea resort of Varna, but the Scenic Crystal itself does not sail that far east.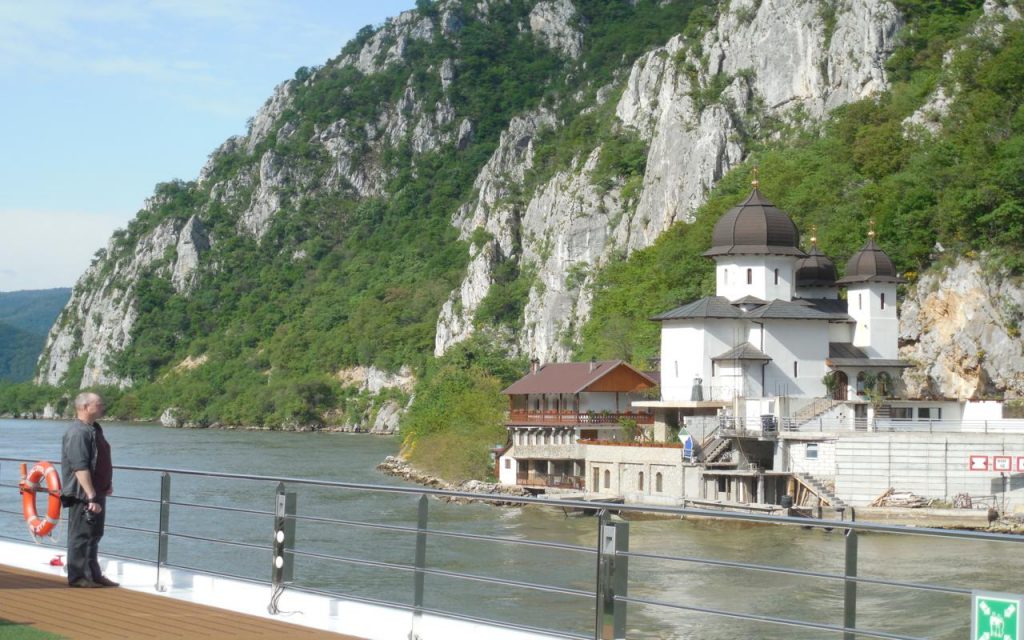 The Danube, by the way, flows nearly 1,800 miles from Germany's Black Forest to the Black Sea coast of Ukraine, touching more countries (10) than any other river. It ranks as Europe's second longest river (after the Volga).
I'm glad we had two days in Budapest before the cruise. It was the most impressive city of the trip, and someday I want to return to see all that I missed. A Scenic-arranged bus tour took us to the Royal Palace atop Castle Hill and to Heroes' Square, a sweeping plaza with statues and monuments glorifying Hungary through the ages. As we rode through heavy traffic, our guide gave us a quick lesson in Hungarian culture and history, mentioning the centuries of Turkish domination, the Hapsburgs'Austro-Hungarian Empire, how Jewish citizens suffered in the ghetto and died in Nazi concentration camps, and how thousands of people were killed and injured during the 1956 uprising quashed by Soviet tanks. During free time, I visited the House of Terror, a chilling and deeply moving museum in the very building where the Communist regime's secret police interrogated and tortured ordinary citizens. After our first-night dinner aboard the Scenic Crystal, moored in Budapest until morning, we enjoyed a cruise past the illuminated domes and spires of churches, the Royal Palace and grandiose Hungarian Parliament.
The next day our ship arrived in Kalocsa, located right in the middle of Hungary, about 100 miles south of Budapest. This is the country's "paprika capital," so we had plenty of chances to buy souvenir bags of sweet and hot paprika at stops like the House of Paprika, a small museum maintained by the local growers' cooperative. The main event in Kalocsa was the horse show at Bakod Puszta farm, where riders in traditional costumes performed stunts, demonstrated whip-cracking skills and took part in competitions.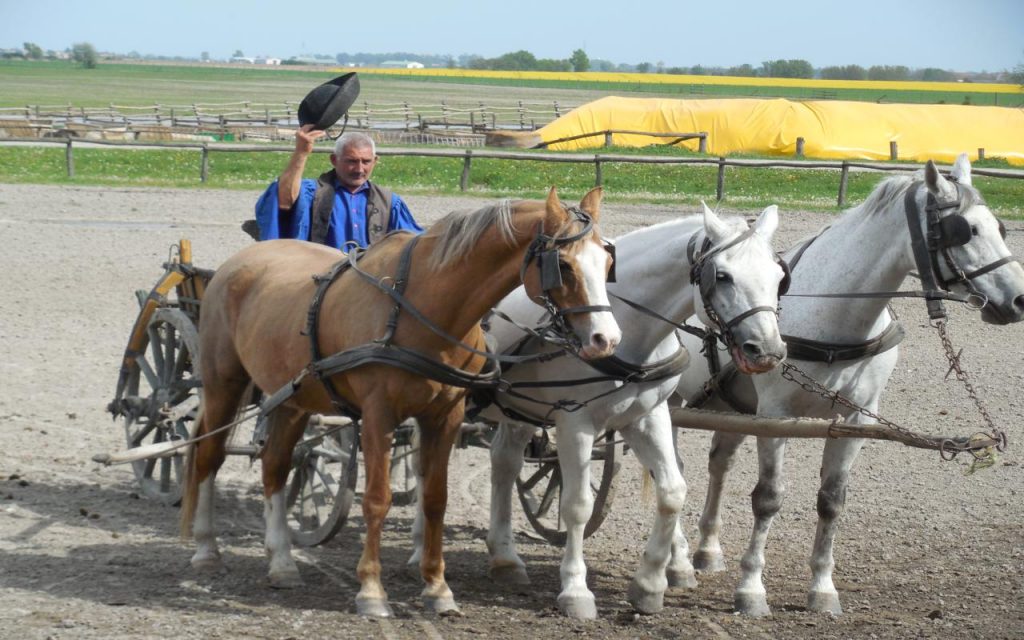 The Danube cuts through the northeastern corner of Croatia, an agricultural area far from the country's better-known Adriatic resorts. There we toured Osijek, the main urban center. Located on the Drava River, a tributary of the Danube, Osijek is just 18 miles from the Hungarian border and 12 miles west of Serbia. Since the Drava was low, we had to take a bus from the Danube port of Vukovar, but Maja, our 36-year-old Croatian guide, kept us enthralled the whole way with insights into her country, past and present. Right off the bat she started talking about the 1991 war with Serbia after the collapse of the Yugoslav federation, an arrangement that had suppressed ethnic differences between the component republics during the reign of Communist leader Marshal Tito and his successors. Bullet holes still mar buildings in Osijek and Vukovar.
---
---
In Osijek we enjoyed a guided walk on the cobbled streets of Tvrda, the old walled city, and an organ concert in a 1732 Franciscan church. But the day's highlight was lunch
in the village of Bilje—not a typical group restaurant meal, but a traditional, home-cooked spread in the intimate setting of a bed and breakfast. It's one of Scenic's signature Enrich programs designed to immerse passengers in the local culture.
My group of eight feasted at the home of Nada Cavic, a young mom who rents two bedrooms to tourists. Dressed in blue jeans and making easy conversation with her guests, Nada, in fluent English, talked freely about life since the war, mentioning that both her sisters were married to Serbians. She started us out with a soup made from vegetables from her garden and homemade noodles. Also on the menu: meatloaf fritters, sliced potatoes bathed in paprika and meat drippings, cabbage salad and a creamy dish called milk rice. We washed it all down with white wine, elderberry juice, homemade cherry brandy and slivovitz, a plum brandy Nada's father-in-law made for her wedding last year.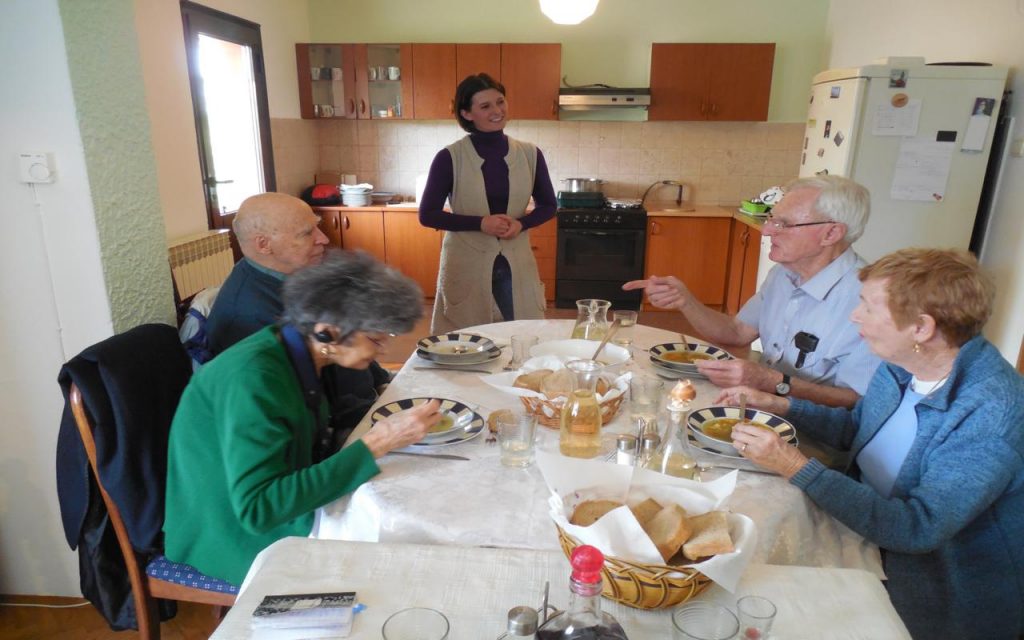 In Vukovar there was time to walk around the heart of town, which was destroyed in the war with Serbia and rebuilt as a pedestrian zone, though bombed-out buildings still haunt the city. At the confluence of the Vuka and Danube rivers, a white cross honors those who died for Croatian freedom. As the Vukovar tourist brochure says, "It stands as a memorial but also as a warning."
Belgrade has been built and ravaged many times, so architectural blockbusters are scarce, but one wow factor is the view from Kalemegdan Fortress. From lookouts atop the stone ramparts, tourists snap away at the confluence of the Danube and Sava rivers. Scenic's Belgrade tour options included cycling along the Danube and a chef-led market visit, but I chose the walking tour guided by university students, who took us up to the fort. Actually a city park, the sprawling citadel has everything from tennis courts and an archery range to dinosaur displays, historical monuments and a military museum. Then we explored Knez Mihailova, a lively pedestrian mall full of boutiques, restaurants and banks, plus souvenir kiosks selling items like Serbian army caps, Vladimir Putin T-shirts and Tito magnets. During free time that afternoon, some of us visited St. Sava, the biggest Orthodox church in the world, and the festive bohemian quarter, Skadarska.
The next morning was spent on the Scenic Crystal's Sun Deck as we sailed through the Iron Gates area, Europe's longest and deepest series of gorges. Everyone came out to take in the rock-walled shores of Serbia and Romania—the most dramatic scenery of the cruise—and watch the ship pass through locks. By the afternoon we had left Serbia behind and entered the 372-mile stretch of Danube that forms much of the Romania-Bulgaria border.
On the two all-day bus tours in Bulgaria, I had my nose pressed to the window as we rolled through the fertile Danubian Plain, always on the lookout for horse carts, shep-herds with flocks of sheep or goats, and women in headscarves and aprons—scenes of rural life that have changed little in 100 years. Gypsies, too. Fortunately, we timed our springtime visit to coincide with the yellow swaths of blooming canola plants
(rapeseed), whose oil is used in biofuels.
Just as fascinating were our guides' comparisons between Bulgarian life today and in Communist times. Guide Clemena talked of limited goods for sale in the stores (one kind of yogurt, two kinds of cheese) and "ugly" clothes and shoes. But in some ways, she said, life was better under totalitarian rule—everyone had a job because factories were working full force to supply ready markets in other Soviet-bloc countries, and all the news was positive because there was no voice other than the government's propaganda machine. Also, "the air was cleaner because we had a lot fewer cars." Many older people, she added, yearn for a past when big-brother control lent a sense of security.
Besides being enlightened by local guides, we learned much about the region from Scenic Crystal crew members, many of whom are Serbs. Both the cruise director, Nikola, and the hotel manager, Ivan, hail from Belgrade. Captain Plamen is Bulgarian. During a cock-tail-hour session on "Growing up in Eastern Europe," staff members told their stories and took questions from the audience.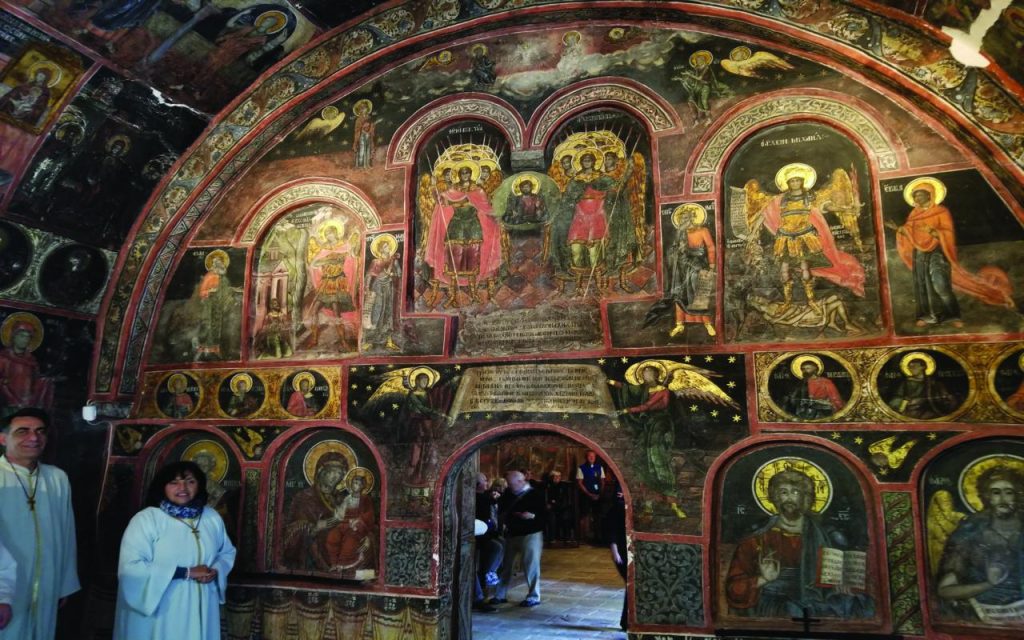 The day excursion from Ruse went to the medieval town of Veliko Tarnovo, which flourished as the capital of Bulgaria from the 12th to 14th centuries. Spilling across an amphitheater of wooded hills high above the Yantra River, it commands a stunning setting dominated by the Tsarevets Fortress, citadel of the Second Bulgarian Empire. One stop was a store selling rose-oil cosmetics and foods. (Bulgaria boasts the best quality rose oil in the world, and one ounce of perfume sells for $40.) We helped ourselves to samples of rose-petal jam, rose liqueur and rose-flavored candy. In the nearby village of Arbanasi, the excursion featured two centuries-old Orthodox churches with lavishly frescoed interiors. A choir sang a Gregorian chant for us at one of them. (Bulgaria is 85 percent Orthodox.)
In Varna the following day, we saw some of mankind's first gold jewelry in the vast Archaeological Museum and then had time to shop or dip our toes in the Black Sea. Lunch was at a replica pirate ship right on the beach.
For ease in following the tour guides' remarks on shore excursions, each Scenic passenger gets a high-tech audio device, called Tailormade. Touch "Voice Guide" and through the ear piece you can hear the guide loud and clear, even if you've drifted to the back of the pack. The Tailormade's "Self-Guided Tours" option, meanwhile, becomes the best friend of those who want to roam independently in cities on the cruise route, with brief descriptions of select sights and a digital map.
In Giurgiu, Romania it was time to say farewell to the Scenic Crystal and board buses for Bucharest, where we had a choice of two city tours before checking in to the Hilton. Some passengers opted to see inside the Palace of Parliament, the gargantuan creation of Communist strong man Nicolae Ceausescu (the world's second largest building after the Pentagon). I chose the National Village Museum, an open-air collection of homesteads relocated from rural Romania, to get a taste of the country as a whole.
From Budapest and Bucharest to Belgrade and the Black Sea, Eastern Europe is the place to "B" for adventurers eager to chart a watery course through lands unspoiled by mass tourism. The eastern frontier beckons.