With the new year here upon us, you should have your group travel schedule set up and ready to go. All you need is the travelers to fill them.
But in reality, are you really set up for the year? Do you know how many cruises, international tours and local weekend mini-trips you're going to offer? Do you have your calendar up showing when your deposits are due to hotels, coach companies and other suppliers to hold your space? Now's the time to think through the year's plan – not wait until each trip is upon you.
Far away or close to home group travel?
Are you offering a variety of group travel destinations? Maybe one to Europe and another to an Asian or Latin American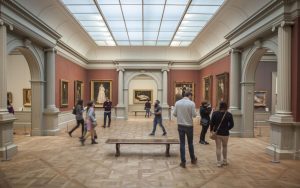 destination? You should probably have several one- to three-day quickies not too far from home to appeal to those who've not traveled with your organization previously or those on a tight budget.
Maybe you should offer one trip that is new, different or exotic to catch the eyes of those who've "already been everywhere." This may very well be the year for Cuba or the trip for the client wanting to celebrate retirement. How about a trip to enjoy a family being together the last time before the kids are off to college? My personal doctor did just that – took his wife and two teen-aged daughters on a summer trip to Italy before they headed to college.
Private trip? Or buy in?
So your decision is whether to book a private tour yourself, making all the reservations for hotels, flights, local sightseeing and motorcoaches, or work through a cruise line or wholesale tour operator specializing in specific world areas or clientele. If you only hope to gather a small clientele, you may be better off putting them on an existing tour program or cruise, mixing in with the company's clients and paying the published tour rate. On the other hand, if you "own" the trip, designing and handling it for your clientele only, you may plan the itinerary and price it as you think best with the expenses and the profit potential at your discretion – and at your risk.
What are your tour customers looking for?
Bear in mind that your trip can be designed for those with many different desires and needs. Often travelers find that safety and protection are one of their first needs. A second one is the hope of finding friendship and camaraderie on the trip. Delicious food can be a strong motivation. A knowledgeable tour leader and local guides can make a huge difference for many tour members, particularly those who are anxious to learn the history of the area and its culture: theater, music, festivals and the arts. Quite often there will be tour members interested in children, schools and the education system.
And, of course, shopping, shopping and sometimes more shopping! While the men generally would rather make better use of their time, the women truly appreciate the opportunity to shop for unusual gifts for friends, family and for themselves.
All in all, your travel program should reflect a variety of possibilities; a cruise, a stay-in-one-place-abroad kind of trip or an escorted land tour. You'll want to offer what's best for the age, energy level and perhaps the previous travel experience of your potential travelers. You may even want to consider one adventure-style trip perhaps with hiking and appreciation of the outdoors. Consider all possibilities and do your homework in selecting the type of trip, destinations, reputation of the operator and price level before deciding what your offerings will be.