Looking for an activity to keep the whole group entertained? These live entertainment options make perfect additions to any itinerary. Whether your group is in the mood to see a Broadway show, be wined and dined or take a behind-the-scenes tour, these theaters have something for everyone.
Bell Tower Theater
Dubuque, Iowa
The Bell Tower Theater, Dubuque's Hometown Theater, performs comedies and musicals year-round, and with an emphasis on new works, you are sure to find shows your group has not already seen. The theater is located in a beautiful 100+ year-old building and has ample free parking for buses. Its intimate 160-seat space has large comfortable chairs and lots of legroom making it the perfect place to experience quality live theater.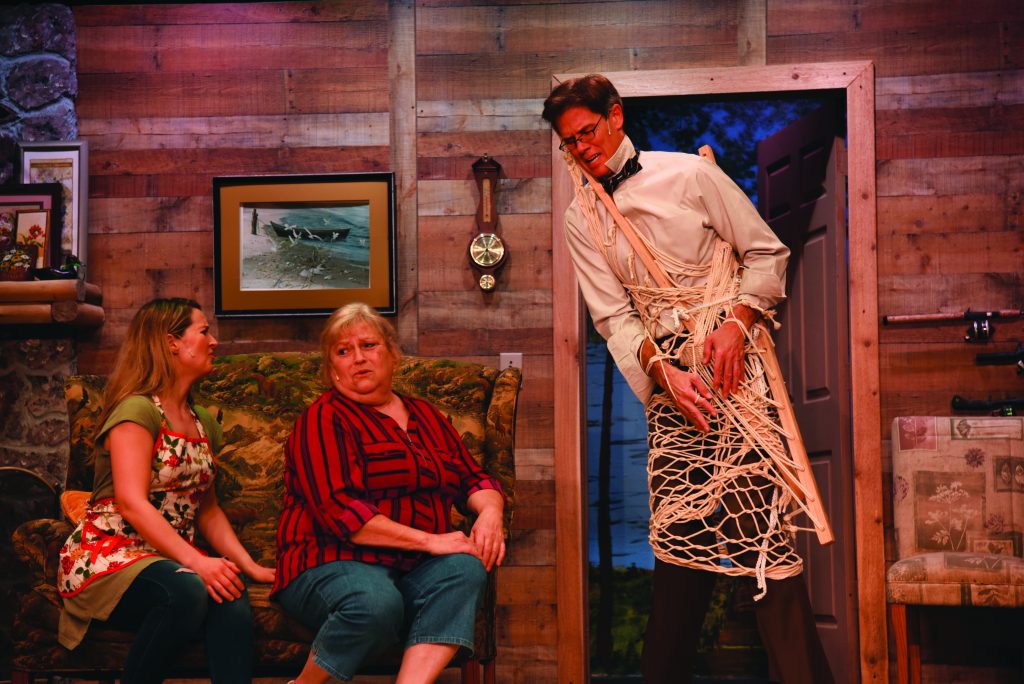 Theater classes are offered four times a year, and give kids the opportunity to experiment with everything they need to take the stage, including acting, singing, pantomime, improvisation, and even stage makeup. In addition to improving performance skills, these courses promote the development of more life-long skills, like confidence, team-work, and communication.
There are a variety of youth programs that touch on a wide array of acting, including
Kids Take the Stage,
I've Got Rhythm
Musical Mashups
Magic for Beginners
Costume Fun Spring Break Camp
Music and Acting for Preschoolers
Let's Pretend
Creative Theatrics
Acting
Musical Theater 101
Fractured Fairy Tales
Pete the Cat Adventures
Home School Singers
Targeted toward preschoolers through middle schoolers, these programs are great for the inexperienced actor/actress in the making. Bell Tower Theater is entirely wheelchair accessible, and strives to provide support to any patrons with special needs. A Hearing Loop system, installed in 2011, allows guests with hearing deficiencies to listen to the actors' voices directly through their hearing aids.
Visitors can give back to the theater in the form of donations or volunteer work. Donations can be made toward the theater's endowment, the various youth programs, plays and musicals, or operational support. Those who want to get more involved can volunteer as an usher or bartender, and help enhance other patrons' viewing experiences. www.belltowertheater.net
2728 Asbury Road, Dubuque, IA 52001
Group Sales Contact person
Sue Flogel
563-588-3377
Group Theater Tix
Entertainment on Demand
Chicago, Illinois
Are you bringing a group to Chicago but have been told there are no shows available on your travel dates? Entertainment On Demand can help with a menu of shows, starring award-winning performers available to you on those "off nights" (or days). Teaming up with the best artists in the Chicago region, Group Theater Tix will provide you with an exciting evening of entertainment, all from some of our favorite venues in the area. Shows will even be tailored to meet your budget needs.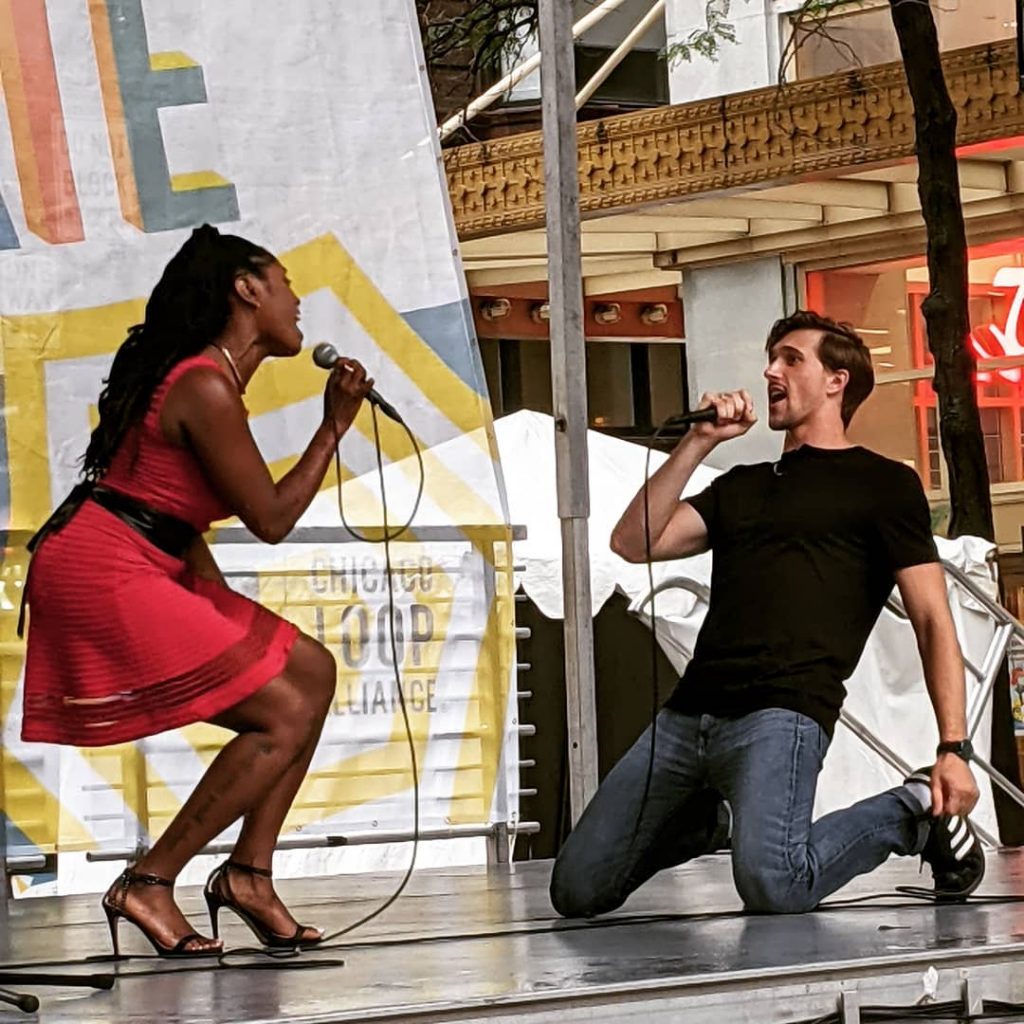 Whether you are looking for a cabaret show, Broadway Show tunes performance, Elvis, Aretha or Sammy, they will create a show to meet your group needs and budget. Group Theater Tix will also provide you with the best dining options, hotels, and transportation recommendations in the area to ensure you have the best possible travel experience.
Current Entertainment Menu:
• Three Little Words: Nat King Cole
Starring Jeff Award-winning actor, Donterrio Johnson: Travel back in time with this unforgettable performance.
•Raising The Curtain: A Night of intimate arrangements from the Broadway shows you love
*Starring award-winning Chicago Theatre stars Michelle Lauto & Billy Rude: Sing along to everything, from old Broadway jams to contemporary hits, all sung by two of Chicago's finest.
• Game Show: Are You Smarter Than Your 8th Grade Nun?
* Get your pencil ready with this interactive comedy show, as contestants get quizzed on subjects like arithmetic, geography, science, civics, and more.
Shows will be constantly added to our menu. Entertainment On Demand will be available on most Monday and Tuesday evenings and select weekdays at the Venus Cabaret or Mercury Theater in Chicago. More venues and shows will be added soon. Full bios may be found on the website. Call for more details and pricing.
312-423-6612 www.grouptheaterix.com
NarroWay Productions
Fort Mill, South Carolina
Looking for quality Christian entertainment a cut above the rest? See why NarroWay is the Broadway of Christian entertainment. The only dinner theater in Charlotte that runs year-round, Narroway offers original dinner shows with fun-filled entertainment for the entire family. From Broadway-style shows to children's performances, NarroWay will entertain everyone in your group. On top of the incredible talent on stage, guests will dine on freshly prepared meals themed after the show, served by the cast members themselves.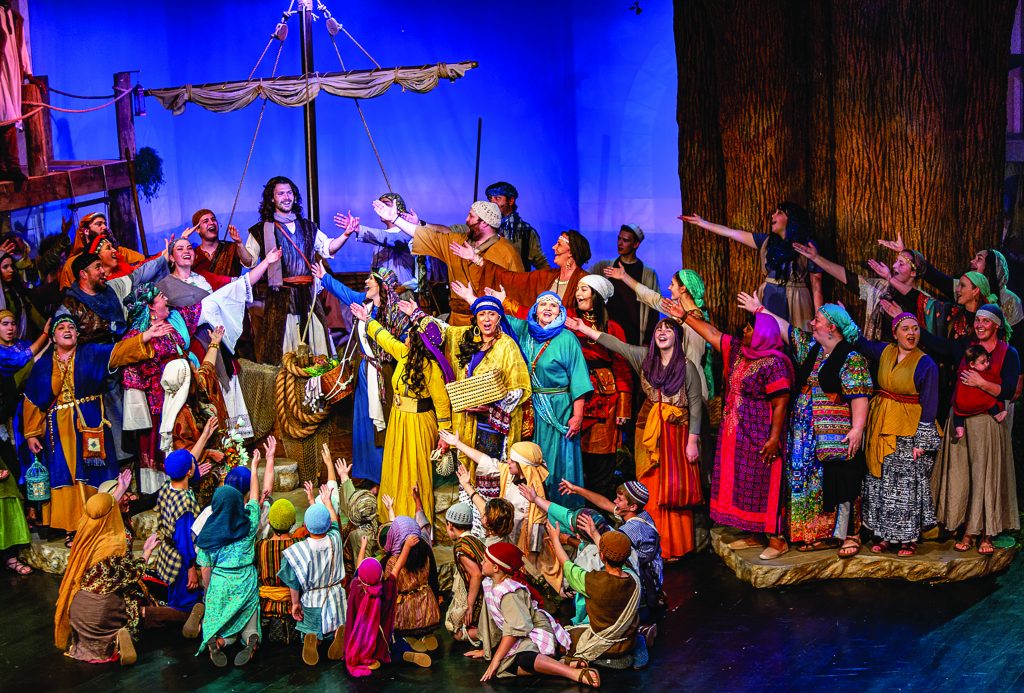 NarroWay's wholesome entertainment and Southern hospitality provide a truly memorable experience for guests of all ages. Not only is it a fun and affordable way to spend an evening, but groups will get the chance to experience some of the most innovative performances in the country. NarroWay prides itself on producing original programming that's both entertaining and inspiring, while giving guests a welcoming environment in which to enjoy it.

NarroWay offers special rates for groups of 15 or more and $2 off each ticket for adults, seniors and students. If you have a group of more than 120, you should call ahead for additional discounts and booking information. And be sure to make a reservation early to ensure your whole group gets a seat to these spectacular shows. Among the shows NarroWay is currently providing are Jesus the Teacher, Anno Domini, the Story of Stephen and the Apostles, Lord of Light, The Real Christmas Story, The Fourth Cross and The Gospel according to Tennessee.
Founded by friends K. Rebecca Martin and Yvonne "Birdie" Clark back in 1996, NarroWay's mission was to promote the message of Christ through upbeat, innovative entertainment. Over the years, the theater has grown into a renowned company boasting more than 30 productions and entertaining guests from all 50 states and many countries. narroway.net
Christmas Spectacular with the Rockettes
New York, New York
New York City's favorite celebration returns for the holiday season as the Christmas Spectacular starring the Radio City Rockettes will make the holidays at Radio City Music Hall as magical as ever. The Christmas Spectacular has been a treasured holiday tradition since it first debuted on December 21, 1933. The show captured the country's heart from that first high kick and has evolved into a 90-minute extravaganza that has drawn hundreds of thousands of visitors to Radio City Music Hall.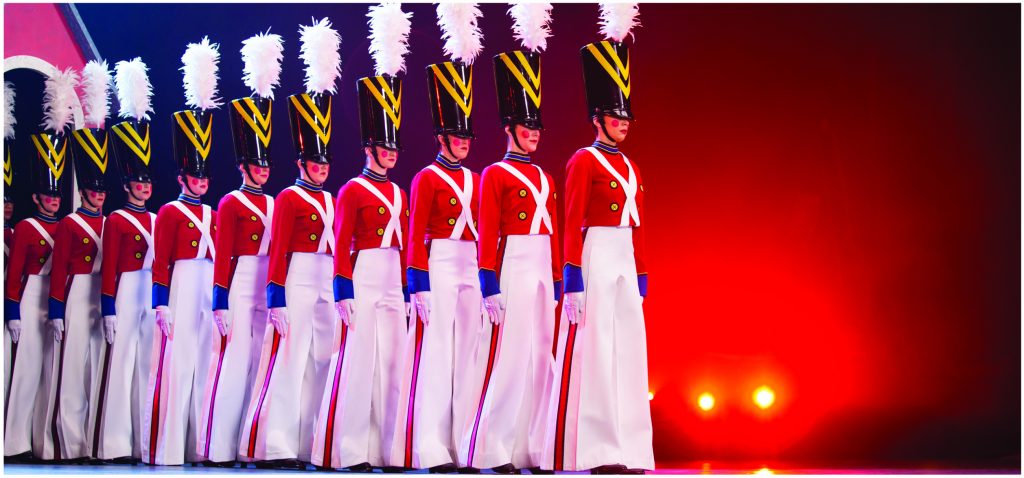 For almost a century, the Rockettes have been American icons. They have appeared at Radio City Music Hall in hundreds of stage spectaculars, and have participated in many historic and memorable events, like joining the USO and traveling abroad to entertain the troops. The Christmas Spectacular has been a treasured holiday tradition since it first debuted on December 21, 1933. Back then, the show only ran 30 minutes, but still included elaborate sets, intricate costumes and, of course, the Rockettes. It captured the country's heart from that first high kick and has evolved into a 90-minute extravaganza that has drawn hundreds of thousands of visitors to Radio City Music Hall.
The Christmas Spectacular consists of 150 cast members, including the Rockettes, singers, dancers, musicians, figure skaters and more. These performers take part in several different routines, from the opening "Sleigh Ride," where the Rockettes carry Santa's sleigh across the stage, to the spirited tap routine "Rag Dolls," filled with whimsical costumes and impressive dance moves. Despite its transformation through the years, the Christmas Spectacular has maintained two of its most iconic numbers: "The Parade of the Wooden Soldiers" and "Living Nativity." These are favorites of audience members across the country.
Tickets are on sale now. rockettes.com