Experience all that Ohio's capital has to offer through its significant sites and rich military history 
Columbus is the country's fourth-fastest growing city, and its rich heritage is a top attraction for visitors and new residents alike. It has made a name for itself as a historic hotspot, popular among history buffs, and a long list of sites and attractions commemorate important events in Ohio and the wider United States.
Explore a city filled with activities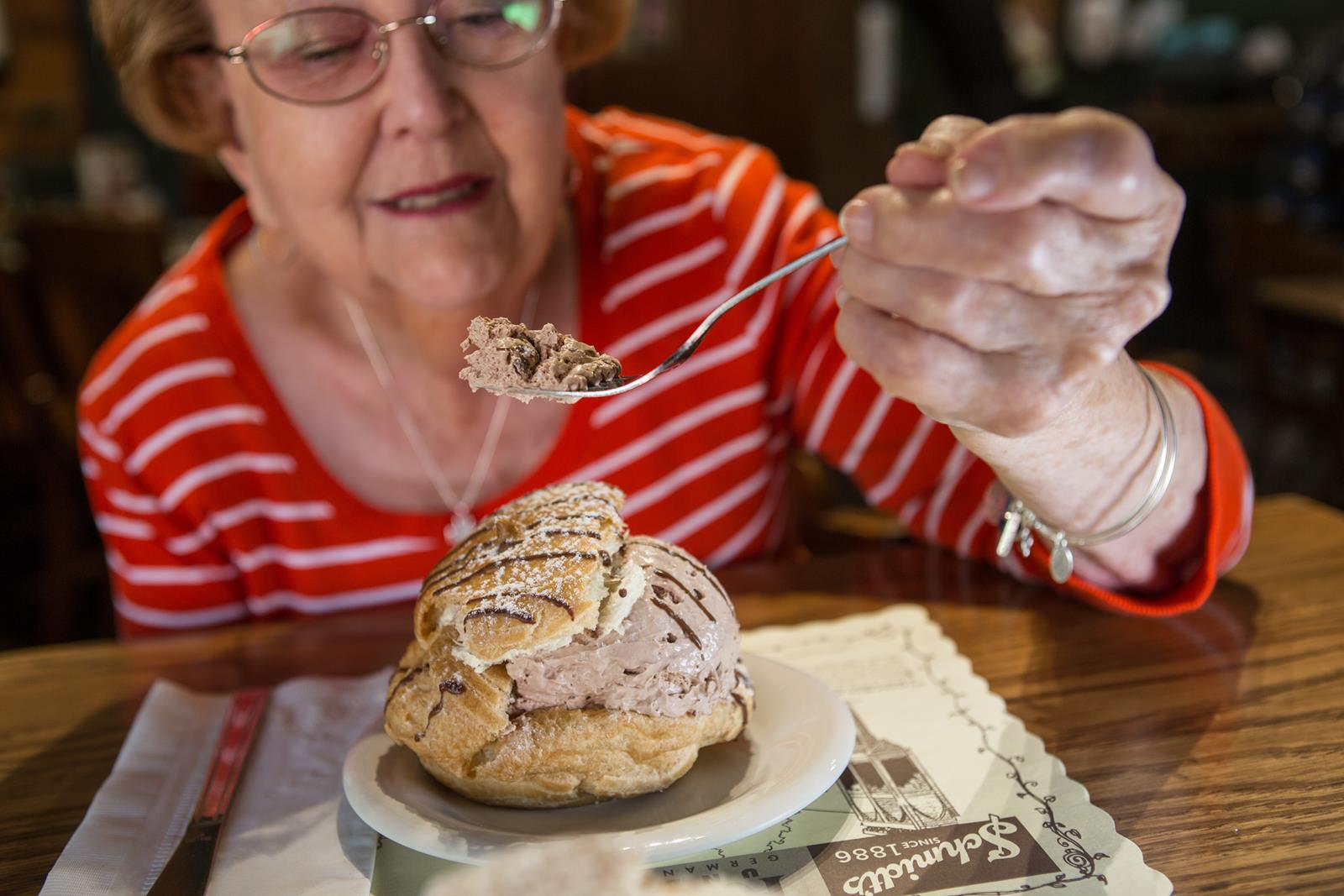 Help make the most of your time in Columbus with a guided tour by the expert guides at Columbus City Adventures. Their stories of historical happenings, fun facts, and local lore will help visitors fully appreciate all that surrounds them as they stroll the city streets. A perfect place to begin a historic exploration of Columbus is right in the heart of downtown, at the centrally located Ohio Statehouse. Guided tours offer visitors a chance to see the House and Senate chambers, along with the stunning atrium.
Charming old houses and shops 
Columbus is full of charming neighborhoods that still retain their ties to the state's history. Just to the south of the downtown core you'll find German Village, originally built by German settlers in the mid-1800s and today seen as one of the country's preeminent historic districts. As you stroll the quaint streets it's easy to see why. The restored brick houses, shops and streets are endlessly charming but with a touch of modern. Shopping opportunities abound, with local favorites including The Book Loft – one of the largest independent booksellers in the country – and Helen Winnemore's, which features usable, wearable art all handcrafted in the United States.
Museums and Monuments
Throughout the city, you'll find a variety of military museums and collections, including the architecturally unique National Veterans Memorial and Museum, which opened in October 2018. One of Columbus' most prized attractions, this new museum is not just stunning in the architectural design that graces the banks of the Scioto River, but it is also an important monument paying tribute to veterans and the Fallen. Explore the dynamic exhibits, the outdoor memorial grove, and a spiral procession that ends at a rooftop sanctuary.
Head just 10 minutes north of downtown and pay a visit to the Ohio History Center, where interactive and engaging exhibits guide visitors through topics ranging from art history to the Civil War and WWI. Check out the 10 preserved Civil War flags on site and the stories of the heroic soldiers who carried them into battle, along with the display commemorating the U.S. entering WWI, which features preserved uniforms, weapons, documents, and images.
Another museum that tops the list in Columbus is Motts Military Museum, 15 minutes southeast of downtown, which seeks to preserve America's military heritage from the colonial era all the way up to our current global conflicts. Recognizing the importance of immortalizing the individuals who bravely fought for our country both in the past and the present, this museum is both educational and engaging with its rich collection of artifacts and stories.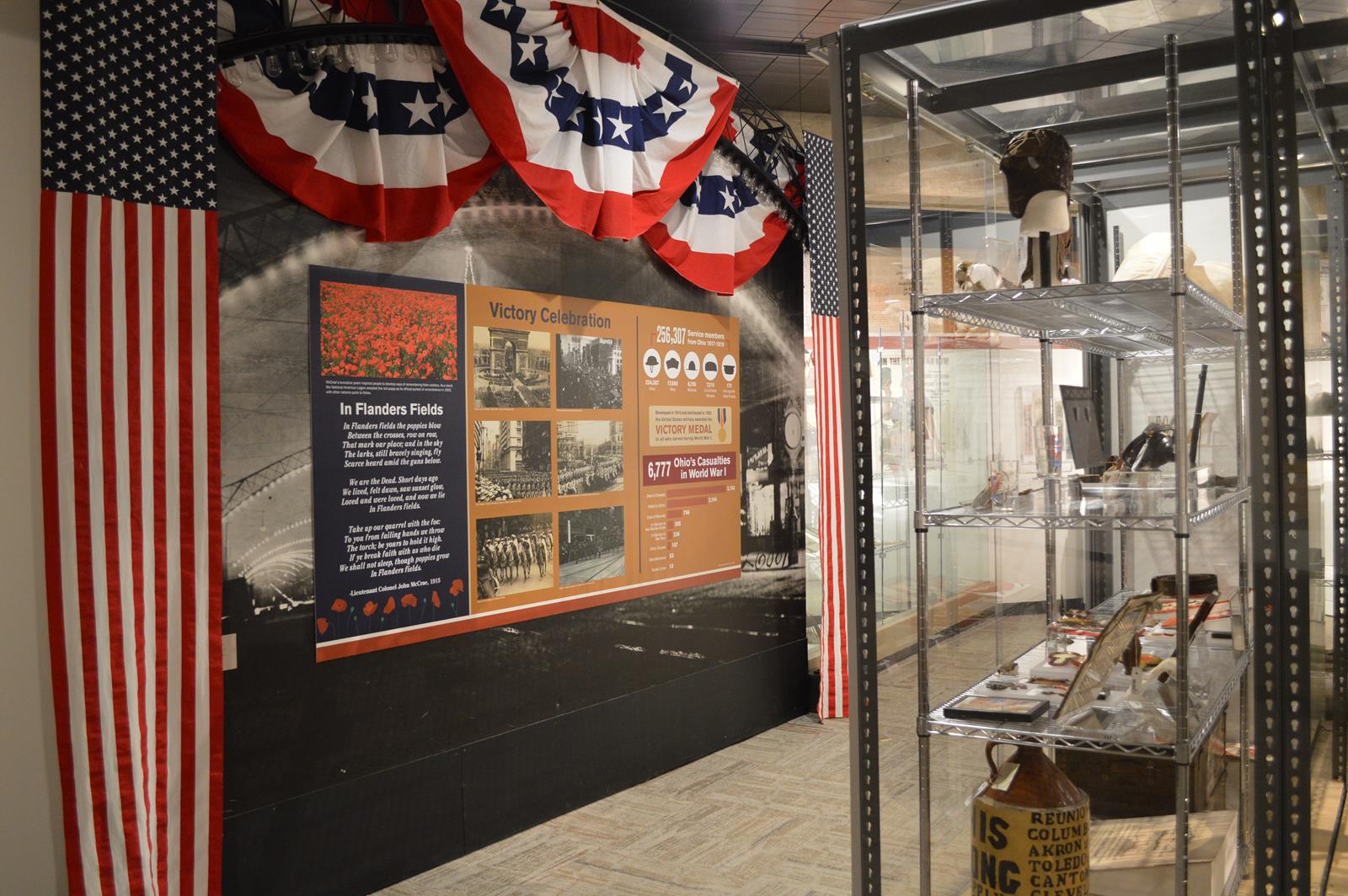 Another 10 minutes to the west of downtown is Camp Chase Cemetery, which was established in 1861 as a military staging and training camp after the Civil War began. It is a solemn reminder of loss and dedication, and an off-the-beaten-path destination for history buffs in Columbus.
Plenty of places to dine
Columbus offers visitors a wide variety of dining experiences that are the perfect way to break up a busy day of exploring the sights, while still incorporating a historic touch at every turn. Head to the North Market, which at almost 150 years old is Columbus' only remaining true public market and a real taste of history. With over 30 merchants, this is the perfect place for quick group dining where there is sure to be something for everyone. For a truly unforgettable dining experience guests can't miss chowing down at The 94th Aero Squadron, a military-themed restaurant decorated with memorabilia and aviation relics from WWI and WWII, and with eye-catching views of the planes arriving and departing at the city's international airport. More stunning views can be found when dining in style at The Boat House at Confluence Park, which offers a stunning panorama of the Columbus skyline and an inventive, seafood-driven menu. And no history-inspired food tour would be complete without a trip to Schmidt's Restaurant und Sausage Haus, uniquely located inside an old brick livery stable in German Village, where five generations of the Schmidt family have crafted award-winning, mouth-watering meals since 1886.
For information on planning the perfect historical experience, check out https://www.experiencecolumbus.com/tour-planners/