Festivals, clubs, museums and famous venues strike a chord with music fans
Music is the soundtrack of our souls and plays an important part in many Oklahoma travel experiences. The beat goes on throughout the state, making for lyrical itineraries full of colorful heritage, festive sounds and historical milestones.
Travel around the state and discover famous musicians' hometowns, from legendary folk singer Woody Guthrie to chart-topping country superstars Garth Brooks, Vince Gill and Blake Shelton. Experience great venues like the Rodeo Theatre and Cain's Ballroom. All this and more make Oklahoma a haven for lovers of all music genres.
The musical scene in Oklahoma is diverse. Oklahoma is known to be a hot bed of country music, but it is also home to some of the biggest names in folk, jazz, blues, rockabilly and even opera. Every June, the OKM Music Festival takes place in Bartlesville. This annual, multi-genre festival is a week-long, multi-location event that includes pop, country, rock, classical, chamber, jazz, blues and contemporary.
In Muskogee (made famous by Merle Haggard's "Okie from Muskogee"), the Oklahoma Music Hall of Fame and Museum honors Oklahoma musicians for their lifetime achievements. A museum tour reveals contributions that Oklahomans have made to the music industry.
---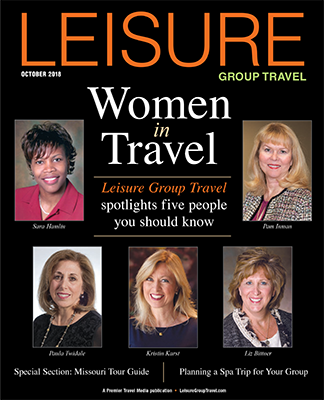 ---
For those groups who enjoy Western swing and country music, Oklahoma will not disappoint. In Oklahoma City, the National Cowboy and Western Heritage Museum houses a Hall of Great Western Performers that includes singing cowboy Gene Autry, Vince Gill and Reba McEntire.
Oklahoma City is also home of the state's official country music show, the Rodeo Opry, located at the Rodeo Theatre in Historic Stockyards City. Since the 1970s, the show has hosted both legends and up-and-comers, including Blake Shelton, Bryan White, Kellie Coffey, Wanda Jackson, Byron Berline and Reba McEntire. Over the course of its 40-year history, this country music show has been a place where Oklahoma's treasured musical heritage and bright future collide.
Cain's Ballroom in Tulsa is known as "The Home of Bob Wills" and celebrates his birthday each year with the Bob Wills Birthday Bash. A highly danceable genre, Western swing attracts guests of all ages to small dance halls and large ballrooms throughout Oklahoma.
While in Oklahoma City, stop at Northwest Classen High School for a photo at Vince Gill's statue. In Stillwater, stop in front of the former home of Garth Brooks. The country superstar, who attended Oklahoma State University, lived with his first wife in the yellow, two-story home near the campus in the late 1980s.
Blake Shelton got his start on the McSwain Theatre stage in Ada. Built in the 1920s, this magnificent building has been restored and hosts concerts, plays and movies. Just down the road in Tishomingo, enjoy dinner at Shelton's restaurant. With a name inspired by one of his early hits, Ole Red is a restaurant, live music venue and retail space.

Whether attending a sacred powwow or enjoying the annual Beavers Bend Folk Festival and Craft Show in Broken Bow, Oklahoma provides countless ways to experience folk music's rich heritage. It began with the sounds of Native American drums and flutes at powwows. In Tulsa, enjoy a performance by the Cherokee National Youth Choir, a group that does traditional songs in the tribe's native language.
Oklahoman Woody Guthrie has inspired countless folk artists throughout the state. Commonly referred to as the Dust Bowl Balladeer, he was the composer of "This Land Is Your Land." In Tulsa, follow Guthrie's journey across America through the Woody Guthrie Center's interactive exhibits. Folk music fans travel from all over the world to Okemah Woody Guthrie Folk Festival.
For groups that prefer the blues, events like the Bricktown Blues & BBQ Festival in Oklahoma City and the BBQ 'N Blues Festival in Cushing celebrate Oklahoma legends who have made an impact on the genre. Catch a live blues show at Mojo's Blues Club in Oklahoma City's Bricktown Entertainment District and tap your toes to the sounds of blues standards while enjoying a cold beer and barbecue.
In the small community of Rentiesville, tour the Down Home Blues Club and OK Blues Hall of Fame. Enjoy the frequent jam sessions and view photos and memorabilia that celebrate Oklahoma blues musicians.
Whatever your music preference, Oklahoma provides a rhythm and route that are sure to please.
by Sue Arko