Groups encounter tribal traditions at attractions across the state
Once known as Indian Territory, Oklahoma is still home to more American Indian tribes than any other state. Thirty-nine tribal headquarters and members of at least 67 tribes make their home within the state's borders. Oklahoma license plates bear the words "Native America," and you'll see many plates with "Cherokee Nation," "Muscogee Nation" and other tribal designations.
Native American culture is woven into everyday life in Oklahoma, as evidenced in artwork, festivals, museums and historic sites. Powwows bring tribe members together for traditional competitions, dancing, music and foods—and they're big tourist events.
At Oklahoma City's Red Earth Festival, the largest powwow in the world, members of more than 100 tribes turn out in full costume to share their heritage the first weekend in June, creating a photo-worthy spectacle. Year-round, the city's Red Earth Art Center displays historical artifacts and contemporary Native American art; highlights include totem poles and an extensive collection of cradle-boards.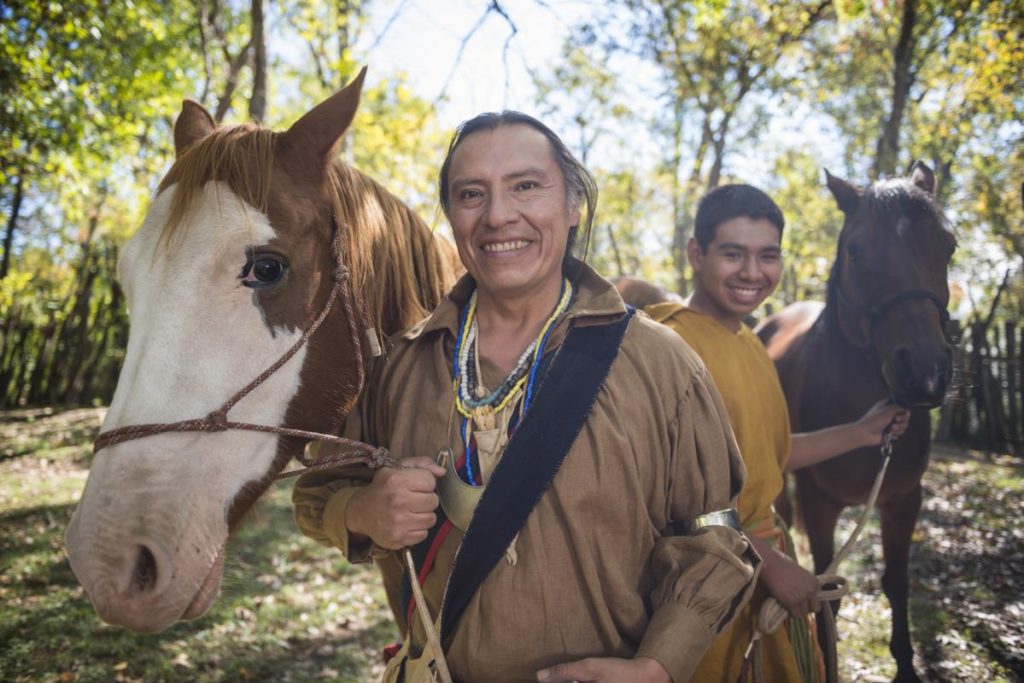 South-central Oklahoma is Chickasaw Country. Near Sulphur, the Chickasaw Cultural Center, one of the largest tribal cultural centers in the U.S., brings Chickasaw Nation traditions to life through indoor exhibits and films, plus a Native American village with hands-on activities like stickball and demonstrations of blowguns, archery, cooking and other skills. In the 320-seat amphitheater, see Chickasaw stomp dance and living history performances. The village also features a Council House, two summer houses, two winter houses, a replica mound, a corn crib and stockade fence.
In northeastern Oklahoma, groups will find many Cherokee attractions and can take advantage of day-long tours offered by Visit Cherokee Nation. (After the Navajos, the Cherokees are the largest group of American Indians.) At the Diligwa Village, a re-creation of a 1710 Cherokee settlement at the Cherokee Heritage Center in Park Hill, you can see demonstrations of various crafts, from cooking and gardening to arrow-head, pottery and basket making. The center-piece of the Cherokee National Museum, part of the Cherokee Heritage Center, is the Trail of Tears exhibit, which explores the tragic exodus of some 16,000 Cherokees forced from their homes in Tennessee, North Carolina and other Southeastern states in 1838-39. They were rounded up and put in unsanitary stockades before boarding wagons for the long journey to Oklahoma. Thousands died of hunger, disease and heat, and were buried on the trail.
The center also includes another outdoor museum, Adams Corner Rural Village, which represents a late 19th century community in the final years of the Old Cherokee Nation. Sights in downtown Tahlequah, the Cherokee capital, include the 1867 Cherokee National Capitol, 1844 Cherokee National Supreme Court Museum and 1844 Cherokee National Prison Museum.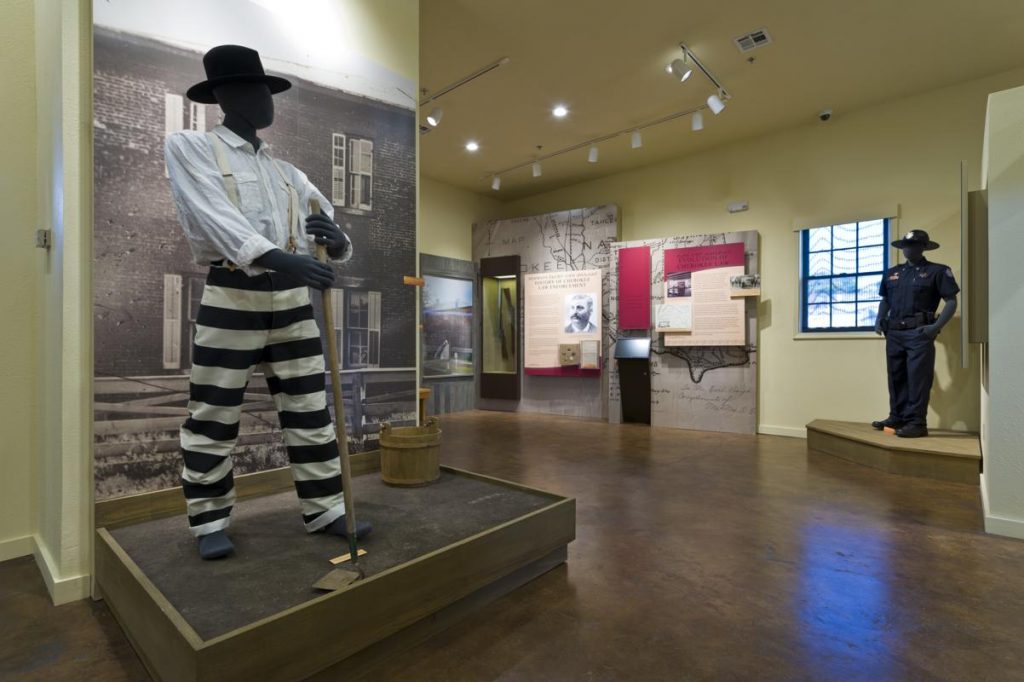 The Cherokees, who initially lived in the southeastern U.S. before being forcibly removed by the federal government to make room for white settlers, had developed an advanced civilization that placed a high emphasis on education. Their constitution was modeled after the U.S. form of government. Unlike the Plains Indians, who moved from place to place, the Cherokees were farmers and merchants. The first written Native American language, based on a syllabary (alphabet) of 86 characters, was introduced by a Cherokee in 1819. Street signs in Tahlequah are in both English and Cherokee.
Visit Cherokee Nation offers an itinerary devoted to the late humorist Will Rogers, America's most famous Cherokee. The tour visits the Will Rogers Memorial Museum in Claremore and Will Rogers Birthplace Ranch near Oologah.
In Muskogee, a short drive southwest of Tahlequah, the Five Civilized Tribes Museum spotlights the Cherokee, Chickasaw, Choctaw, Creek and Seminole Indians. It is housed in the 1875 Indian Union Agency building.
In southwestern Oklahoma, Andarko preserves its Indian heritage at the Southern Plains Indian Museum, which has great displays of featherwork, beadwork and hide painting. At Andarko's National Hall of Fame for Famous American Indians, bronze busts of 42 well-known Native Americans line a garden path.
Getting acquainted with America's first inhabitants is one of the best ways to experience Oklahoma and get a handle on what makes it special.
---