Here's the success formula for a new model in group travel. Take what's been an issue for a lot of people and develop a solution around it. Build inentrepreneurial drive and a strong technological background and wrap it around celebrities with a cause. Shake for 30 days and out pops Rally Bus.
This is the story of Numaan Akram, founder of Rally Bus. His company provides motorcoach group transportation to major events with convenient pick-up spots along the way with the latest technology tools that make getting to and from that must-attend concert, game or festival a cinch. Learn how Numaan rallied behind a cause to create a breakthrough new business model in this edition of Take 5.
What sparked the idea for Rally Bus?
Back in 2010 Jon Stewart and Stephen Colbert announced that they were going to do a rally in D.C. called "The Rally to Restore Sanity." I'm not someone that's politically involved, but I thought that was a great idea and one I could get behind. I thought, "What's any rally judged by? It's not how many Facebook likes it gets; it's how many people actually show up." So I starting thinking how I could help people get there and started looking to those nice big buses you see on the road. I made some calls to find out how much it cost to send a bus from city A down to D.C.
My background is one of a Web developer and I was able to quickly create an app that let people sign up for seats from their town. I didn't have the money to really risk on this, so I said, "Hey, wherever we get a minimum number of people signed up, I'll confirm the bus." And that minimum number was basically the cost of the bus divided by the number of seats.
How many seats was your break-even point?
Forty. I figured being an entrepreneur, there's still 15 seats left there. If we sell some more, maybe I'll make some money. There was all of 30 days lead time between me getting this together and the event itself but that's where Jon Stewart and Stephen Colbert made it a once-in-a-lifetime thing. They got ahold of this and it went viral. People started spreading the word through social networks and it just blew up. Within one month we ended up getting 5,000 people from 50 different cities across 20 states and delivered them on 96 buses.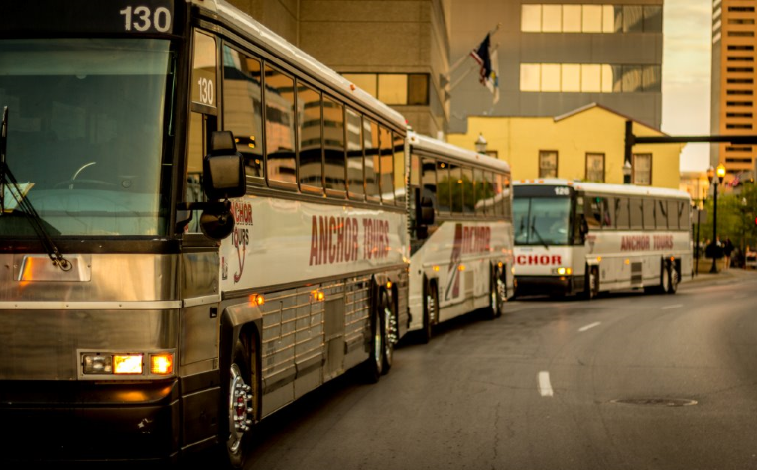 Before you had started the initial Rally Bus through the Jon Stewart and Stephen Colbert rally, had you ever actually been on a bus before?
Sure. I'd been on buses, as a college student I definitely used them to travel back and forth to school. More recently in the bus industry, companies like MegaBus have really changed things. Here in New York you've got the northeast corridor Boston or D.C. It's a really good option. Either you pay a lot more for Amtrak or you have to schlep yourself out to the airport and deal with security and whatnot. So actually it can take less time on a bus. I think there's a lot to be said for the future of buses.
Like this interview? Check out the Traveling Tribes podcast on Leisure Group Travel, or anywhere you enjoy listening to podcasts.
Were you working for a company when this idea came to you or, looking for your next opportunity?
I've always been an independent consultant so I had freedom to be able to take a step back from my client work. After the initial rally the next test was, "is this a business or was this a fluke?" From there, I continued to build out the technology and started applying it to different types of events. There wasn't really Rally Bus then; it was D.C. Rally Bus. So we tried football and we launched Bowl Bus. Then we asked "OK, does it work for NCAA college bowl games?" And from there we tried NASCAR. It took a lot of learning of each of these different types of events to understand what each demographic really wants. After trying it and continuing to build up technology, I really went at it full-time towards the end of 2012, early 2013.
I'm happy to say last year we surpassed our 60,000th reservation. We went through an accelerator program at Yale University and they surrounded us with mentors and investors and we actually just finished our first round of outside funding for over $1 million. We had done this all organically beforehand, and now this is our first opportunity having raised capital, now we're going to go out there and really try to scale this.
How did you know you could scale this idea?
Well, firstly, I think we've proved now that there's a demand for this. You know, you talk about group travel and all the different forms that takes. What is different about us is how we're getting these groups together. The fact is, these people don't know each other. Our average reservation is for a little less than two seats per transaction. So, we're getting people that are going in the same direction. They're obviously going to the same event. They're like-minded people, one may be fans of the Giants, one may be fans of the Jets, but the point is they're all going to the game.
You're going to this event for a reason. You want an experience. This is a big day. And rather than that event starting when you get to your seat at the stadium, we can help get that event started from the moment you get to the rally point and you see other people dressed like you going to the same place. You get on that bus and it's a whole experience.
Walk us through the logistics of your operation. How do you determine where the rally points are located?
What we've done is create event pages. So when the Major League Baseball schedule comes out, we create a page for every game on our website. And we've created a route map around every stadium. That route map is all the major cities around the stadium and we center our stops within those cities at park-and-rides, municipal parking lots or shopping centers. Sometimes we're partnering with a restaurant or we partnered with Sports Authority in the past where they've handed out gift cards to our customers. The person might buy something for the game—maybe a jersey, and they're able to leave their car there.
The great thing is that we have the technology. So while we can set these stops, we let riders recommend their own stops and they can add them site, immediately set their own location and then spread the word. So if there's nothing close to you, you can add your own and then we'll do the logistics around whether we should add that to a route. That's all handled by the software.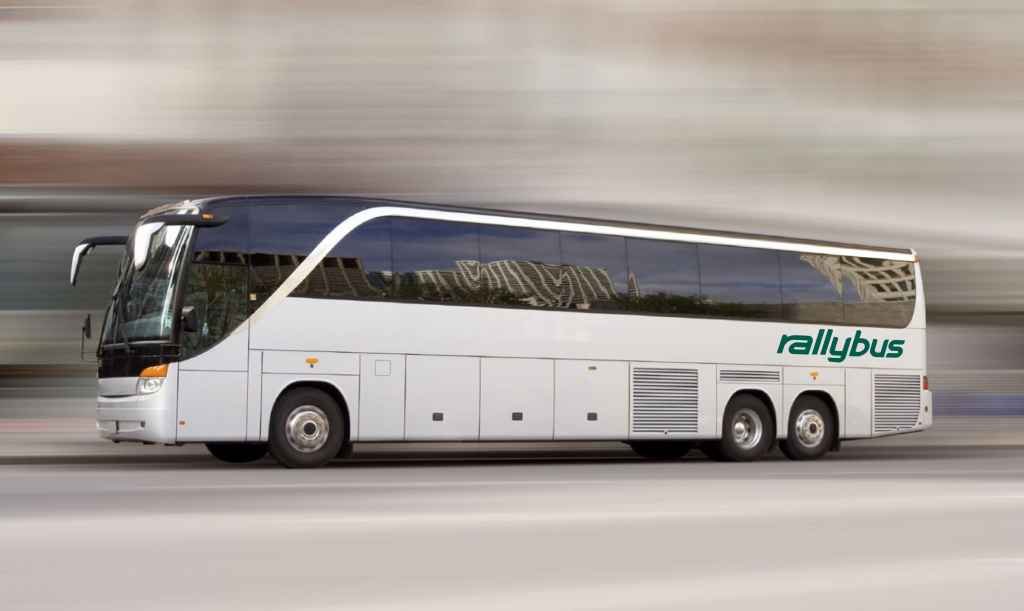 Let's talk about the ride itself … let's say for example you've got four different pickup points on the way to a venue. Who's facilitating the arrivals and the check-ins?
Well, firstly we have the online reservation system and a customer service department. You can reserve online or on our mobile app or you can call on the phone and reserve. Once you've done that, we're keeping you email-updated along the way and on the day of, we've given you maps to where your stop is, and then you have an app that lets you actually see the location of the bus. That's the technology that we've been able to develop.
And then once you get on the bus, we have a kiosk there. It's a tablet that you're able to actually check yourself in. You either you tap in your confirmation number or you can hold up a QR code to the tablet that's on your phone or on a piece of paper and that'll check you in. This is again where we're applying technology. I can't say we have this on every route yet because it is something we're rolling out.
You're doing a lot in the sports market. Is that a personal affinity or was it a natural based on the event nature of the big football, basketball, hockey and baseball games?
I think traditionally group travel is selling a package. It's going out there, finding people that may be interested in going to a certain event and you putting together something. But here we're saying there's already 50,000 people going to an event—whether it is a football game or a concert or festival. We've obviously done political rallies, as well. So sports and concerts and festivals, they gave us a big target. And any big event presents logistical challenges.
When 50,000 people are getting together at a stadium, you're gonna have issues with parking, and then of course drinking and driving. The zero-tolerance policy is becoming the norm. We know that attendance numbers at live events are starting to suffer because people don't want to deal with the issues that surround it. So we take care of a lot of the issues, specifically not having to deal with the annoyances or legal issues.
Have you partnered with any venues or events or sports teams in having them promote Rally Bus to increase attendance at their activities?
What we find is if we're able to work with the venue or the promoter, then they can reach the fans all the easier. The one that we've had the most success with is a festival outside of Washington, D.C. called the Sweet Life Festival. We've been partnering with them the last two years and sent over 1,000 people to each of their last two festivals. NASCAR has really liked what we're doing and we have partnerships with five different tracks.
Are you packaging any of the festival, sporting event tickets to extend beyond the transportation to facilitate that entire reservation?
We haven't done that so much. The fact is, most people come to us after they got their tickets. However, in some circles, Daytona Speedway, for example, they have a pre-race track pass. And we sell that right in our reservation process and a lot of people take us up on that. So we do have that ability and we actually sell tickets, but we just don't sell that many of them because most people have already purchased their tickets. I do think in the future people will come to us first and maybe we could offer them group rate discounts on tickets.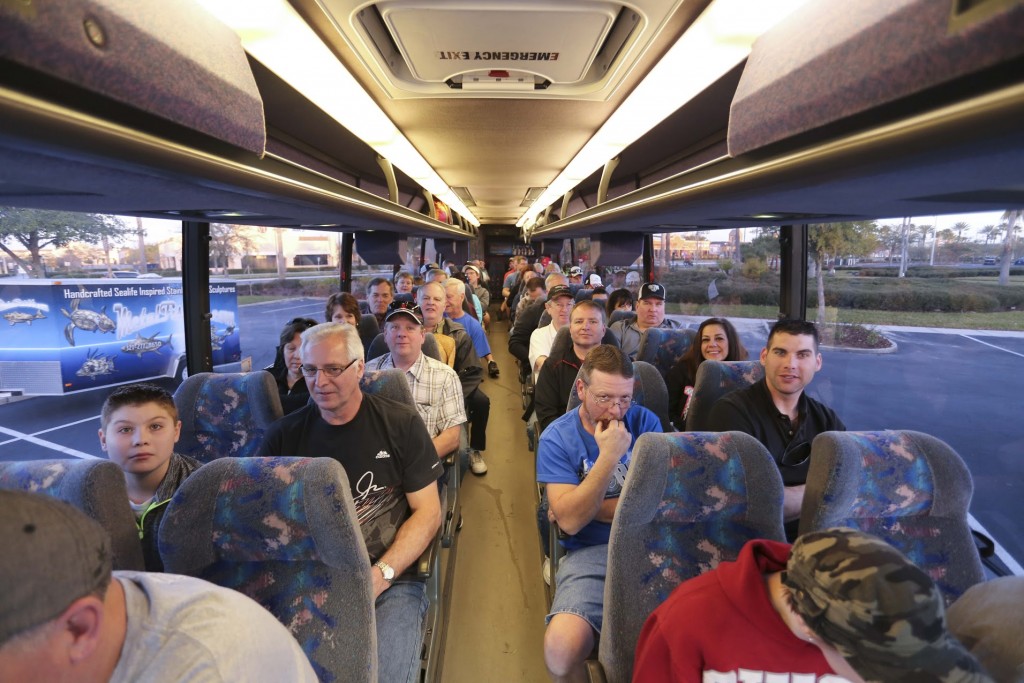 Who is your target demographic male, female? Age?
That's the interesting thing. We grew into these different markets and different events and we've found demand everywhere. So I always talk to the fact that we work with Warped Tour, which is a concert festival series for tweens. We send people on school buses for that and their parents are actually so happy that they don't have to drive the kids to the festival. And then on the other end of the spectrum, we've got Jimmy Buffett fans and NASCAR fans who are tired of dealing with traffic. And in the middle, Dave Matthews Band and football fans. So it's really speaking to the same people who are at the events. And we've shown it's working across so many different types of events that I really don't see an average consumer for us.
If you personally could take a Rally Bus to anywhere, any event, where is it and what is it?
Right now I guess I'd like to attend a nice outdoor festival. Maybe something like Coachella or there's an even coming up called Summer Camp. Or Hunter Mountain. I like to get out of the city a bit. Maybe it's me hoping for the summer.
What are your ambitions beyond your current scope?
Well, we've been doing this for preformed events so far. What we're talking about is opening this up as a platform and letting people create events of all types and being able to do this for your wedding or party or your own personal trip but using the Rally Bus concept of crowdsourcing, crowd-powering.
 Interviewer's closing…
It's refreshing to see this sort of fresh concept and breakthrough idea that push the concept of group travel to new heights. I think we can all rally behind that.
Numaan Akram