Railways take you throughout Italy, from its vibrant cities and ancient ruins to its delicious gelato shops
Whether you prefer day trips to hidden cities or in-depth walks through Florence's art galleries, there is no better way to get around Italy than by the railways.
Food-obsessed and infused with inimitable style, there's no denying Italy is a cultural heavyweight. With so much to offer — from an enigmatic floating city to the fashion capital of the world — groups will want ample time to hit up points of interest without wasting a moment on figuring out how to get there.
Fortunately, the Italian railways are modern, efficient and run like clockwork, making them ideal for group travel. With more than 10,000 miles of railway, trains are integral to Italy's infrastructure.The Rome train station alone (Roma Termini) sees more than 150 million passengers a year.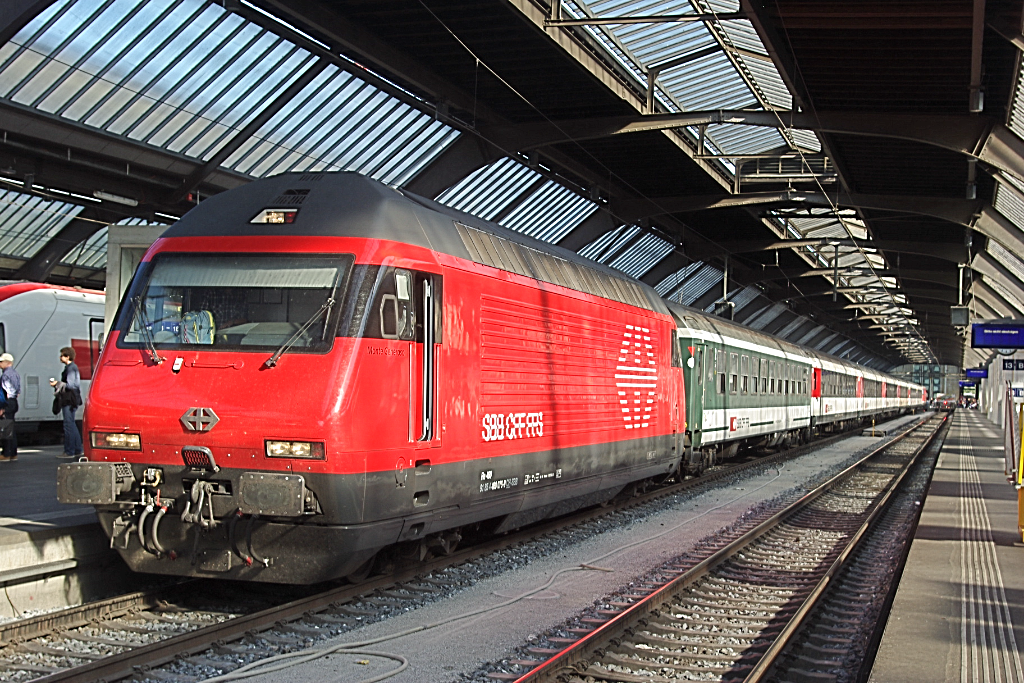 The national rail service, Trenitalia, and its private-owned counterpart Italo, both run high speed trains (Alta Velocita) which connect to every major city. With top speeds of 190 mph, these trains will take you across the entire country in a matter of hours — perfect for groups who want to travel broadly. InterCity trains also connect the major cities, but are not as fast as the high-speed trains. Regional trains are the slower, cheaper alternative for visitors who wish to avoid the tourist traffic and stop off at the smaller towns and cities.
Groups can choose from economy, business or executive class when traveling by train. Trains have restrooms, tray tables and typically include a food or beverage service.
Turin-Milan-Bologna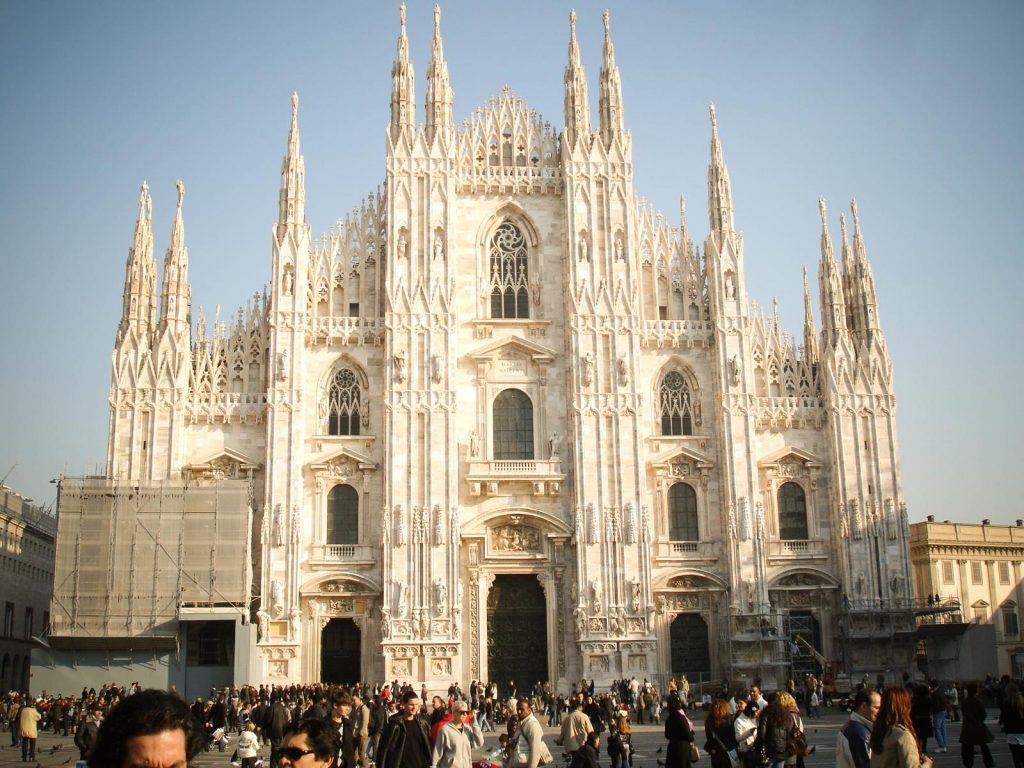 A short day trip from Milan is Turin, an elegant city on the edge of the Alps. Its majestic architecture is a reminder of the influence of the royal House of Savoy, who unified and ruled the Kingdom of Italy from Turin in 1861.
The Egyptian Museum (Museo Egizio) is one of the world's largest collection of Egyptian antiquities, holding treasures that Napoleon plundered. Turin also has the greatest number of cafes per capita, and the Caffè Fiorio is famous for being the spot where Nietzsche pondered over countless caffès. Home to Nutella, Fiat, Lavazza and close to wine country, Turin is a perfect starting point.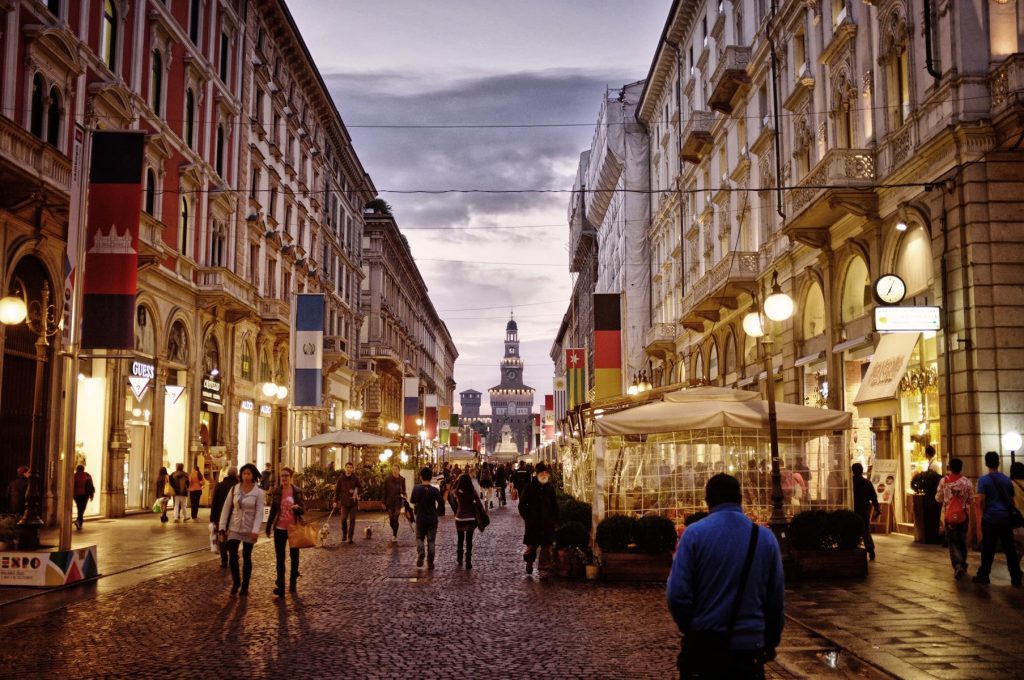 Just an hour away by high-speed train is Milan, a fast-paced metropolis bursting with style and innovation. The city is serviced by two international airports and is a short trip from Turin (1 hour) or Venice (2½ hours) by train. In this stylish city, visitors marvel at the pearly white Gothic Duomo cathedral, dine at Michelin star restaurants and are drawn into the highclass shops of Montenapoleone.
After being dazzled by Milan, visitors might want to stop and take a breath in Bologna. Just an hour from Milan by high-speed train, Bologna is often regarded as Italy's food capital (we can thank this city for creating Bolognese sauce). Food lovers can stroll the street markets of the Quadrilatero, dine at the exquisite All'Osteria Bottega or take a gelato making class. The city is also home to the world's oldest university and a Lamborghini museum.
Venice-Florence-Pisa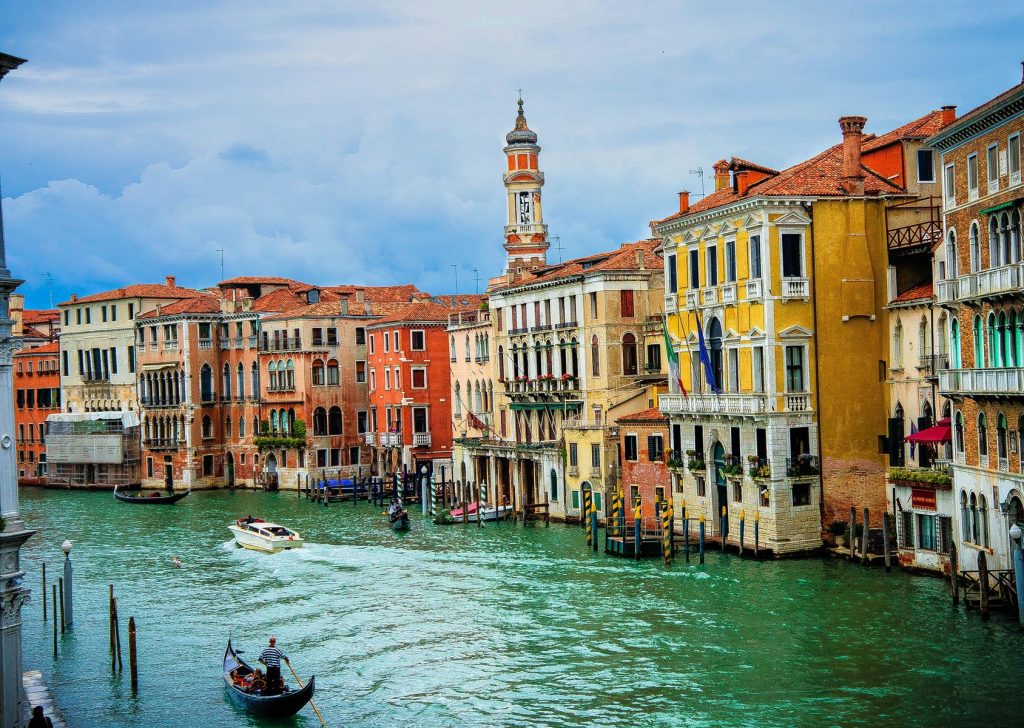 Start your journey with the magic of Venice, Italy's floating city. Enjoy lagoon seafood as the calls of gondola workers traverse the canal. The Basilica di San Marco is a must-see for its fascinating history and architectural beauty — artifacts from the Crusades can be seen in its museum. More of the city's striking Venetian architecture can be found at the Gothic Palazzo Ducale.
Visitors can go from an enchanting Venetian gondola ride to the cobbled streets of Florence in just over two hours when traveling by train. Packed with Renaissanceera masterpieces and cinematic palaces, it's no wonder the city is so hailed for its cultural significance.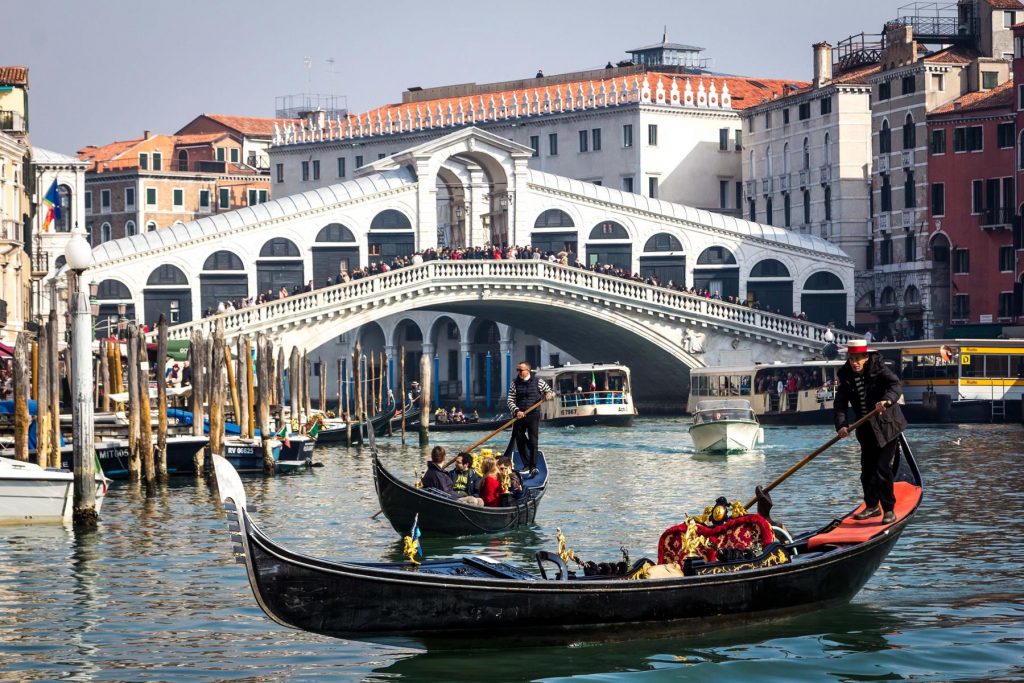 This is the onetime home of Leonardo da Vinci, Dante, Galileo and Michelangelo, and works from these artists can be seen in the city's many museums and galleries. In the city center is the imposing Duomo, which stands out as one of the city's most recognizable buildings.
A quick hour trip by regional train takes visitors from standing in front of Michaelangelo's David to standing in front of the world's greatest photo op, Pisa's Leaning Tower. After snapping the obligatory photograph pretending to hold up the structure, visitors can walk around the other stunning buildings in Pisa's Square of Miracles (Campo dei Miracoli), which includes the Battistero and the Camposanto cemetery.
Rome-Naples-Pompeii-Sorrento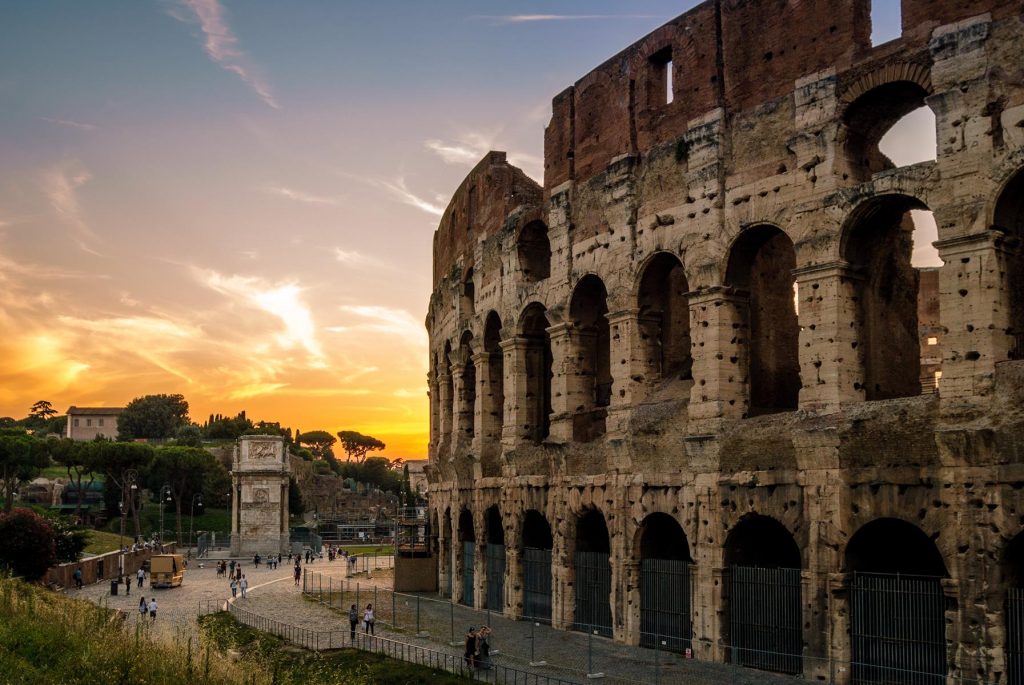 The proud city of Rome is unmatched in its monumental history and wealth of artistic treasures. Journey back to an era of the gladiators at the awe-inspiring Colosseum, the 2,000-year-old amphitheatre which remains one of Italy's top attractions. Visitors walk through ancient marvels such as the Pantheon and the ruins of the Roman Forum. Meanwhile, the Vatican holds some of the world's greatest works of art. Tossing a coin in the beautiful Trevi Fountain ensures that visitors will one day return to Rome.
But before they return, visitors will want to experience the enigmatic city streets of Naples. The city is a two-hour journey by InterCity train, and the travel time is cut in half for visitors traveling by high-speed train. This gives visitors plenty of time to explore the castles and palaces of the city. When it comes to food, Naples is filled with indulgent Italian staples, and it's no surprise that Naples is the birthplace of the original wood-fired Neapolitan pizza. After stopping for a bite, take the time to wander through the National Archaeological Museum, where excavated artifacts from Pompeii and ancient Egypt are on display.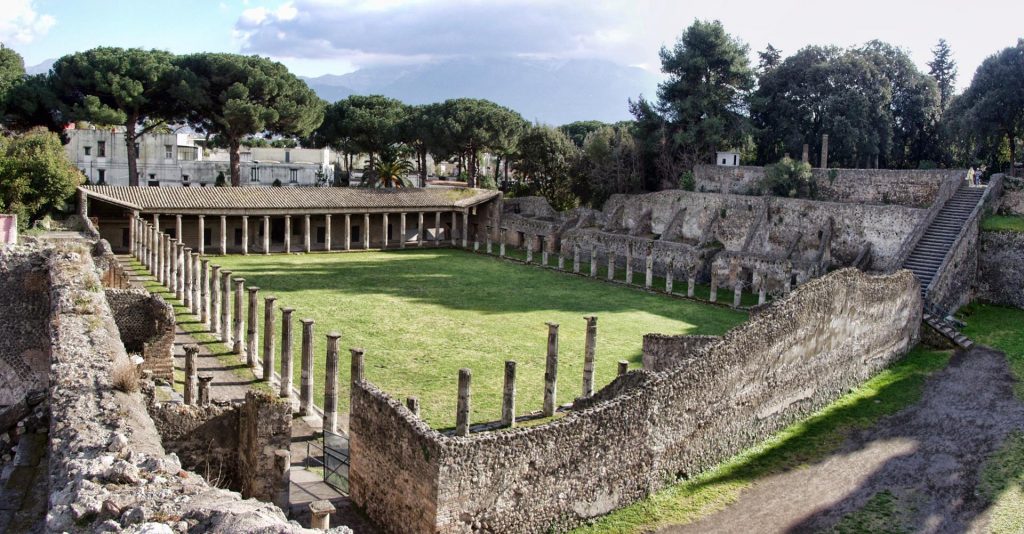 Delve deeper into the area's history by taking a Circumvesuviana or Metropolitan Railway train to Pompeii. The ruins of the city are a reminder of the destructive force of Mount Vesuvius, and visitors can walk around the temples, shops and houses that were amazingly preserved when the volcano erupted almost 2,000 years ago. Visitors can see more of the destruction in the ruins of nearby town Herculaneum.
Visitors can travel further down the same train line to the elegant Sorrento. This picturesque and romantic town was a must see for many literary greats such as Byron, Dickens and Tolstoy, and its seaside cliffs and quaint shops offer a glimpse of the Amalfi Coast to the east. Dramatic views of the bay and Mount Vesuvius can be seen from the cliffs and Sorrento is a great shopping destination filled with boutique stores, intricate woodwork and the region's famous lemons. eurail.com/en
For activity ideas on your next trip Subscribe for FREE to our newsletter.