Group-friendly discoveries include natural beauty, historical attractions, culinary delights and an abundance of wineries
Relaxing on the patio of Fox Run Vineyards in Penn Yan, a short drive south of Geneva, you're not only sipping locally made wines but also drinking in the idyllic scenery laid out below. It's a sunny summer day, and as you nibble on cheese, sausage and crusty bread, you're overlooking the sparkling cerulean waters of Seneca Lake and thinking you couldn't be in a better place.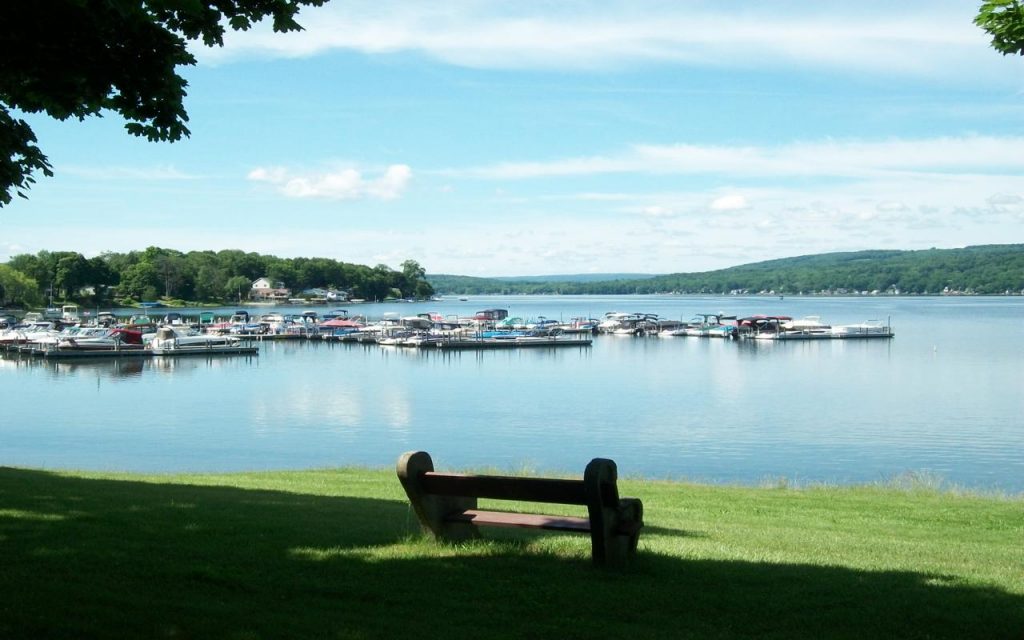 Seneca Lake is the deepest (618 feet) and second longest (38 miles) of the 11 finger-shaped lakes that spread across the heart of New York. Native American folklore holds that the long, skinny lakes were formed when God put his handprint on the land. Each has a Native American name.
Besides boat cruises and water recreation, groups visiting the Finger Lakes region will find state parks with lush forests, deep gorges and trails leading to pristine waterfalls. In addition to Mother Nature's handiwork, the area boasts a vibrant culinary culture and dozens of wineries that offer tours and tastings. Sampling and sipping your way through this rich agricultural area, one of the East's top wine producers, is a popular pastime. And there are plenty of museums and historical attractions to explore.
---
---
The cozy town of Canandaigua, located on the north end of Canandaigua Lake, makes a perfect base camp for groups touring the northwestern Finger Lakes region. Groups staying at the waterfront Inn on the Lake are just steps from the New York Wine & Culinary Center, which celebrates the bounty of the state's farms and vineyards. A showcase for Empire State agricultural products, it has a 50-seat, four-tier educational theater with culinary demonstrations shown on large-screen TVs. Cooking classes are held in the state-of-the-art teaching kitchen. The stone-and-timber building also has a tasting room for New York wine, beer and spirits, plus Upstairs Bistro, a farm-to-table restaurant with an outdoor deck overlooking the lake.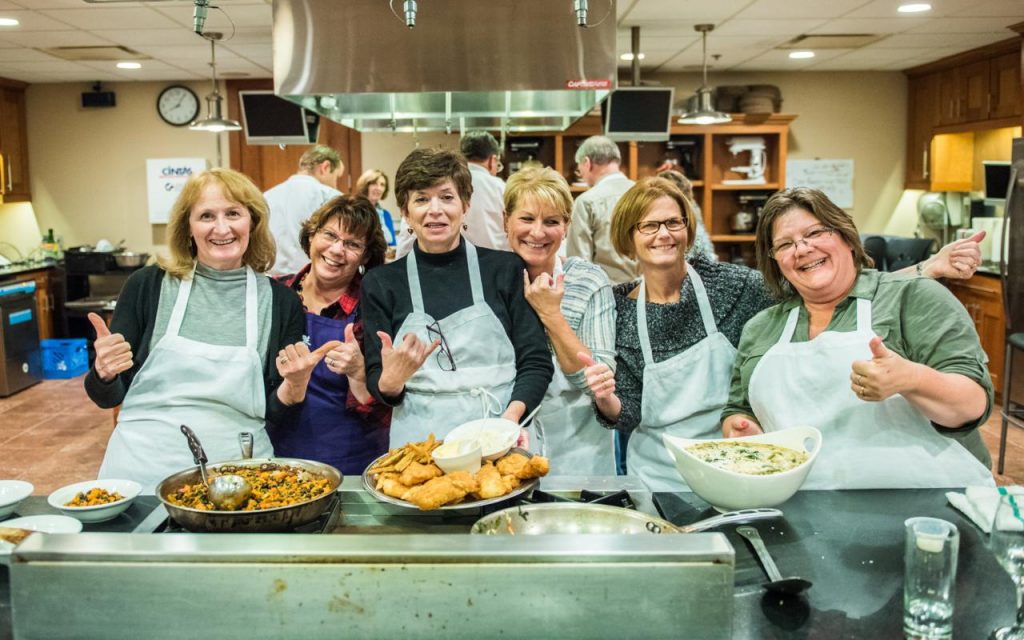 To get out on the water, book a lunch, dinner or sightseeing cruise aboard the Canandaigua Lady. The double-deck paddle-wheeler is a replica of steamboats that plied the Finger Lakes between 1820 and 1930.
More nostalgia awaits at Sonnenberg Gardens & Mansion State Historic Park, a Canandaigua treasure. For a taste of the Gilded Age, guests can tour the 1887 red stone mansion with its wrap-around porch and Victorian furnishings, which include an 1874 Steinway piano, a moose head above the fireplace and a bearskin draped over the balcony of the Great Hall. The Queen Anne-style mansion was the summer home of Frederick Thompson, co-founder of what is now Citibank, and Mary Clark Thompson, daughter of New York Gov. Myron Clark
of Canandaigua. Tram tours of the formal gardens and a lunch or wine tasting can be arranged at the on-site Finger Lakes Wine Center, housed in the estate's rustic Bay House near the conservatory.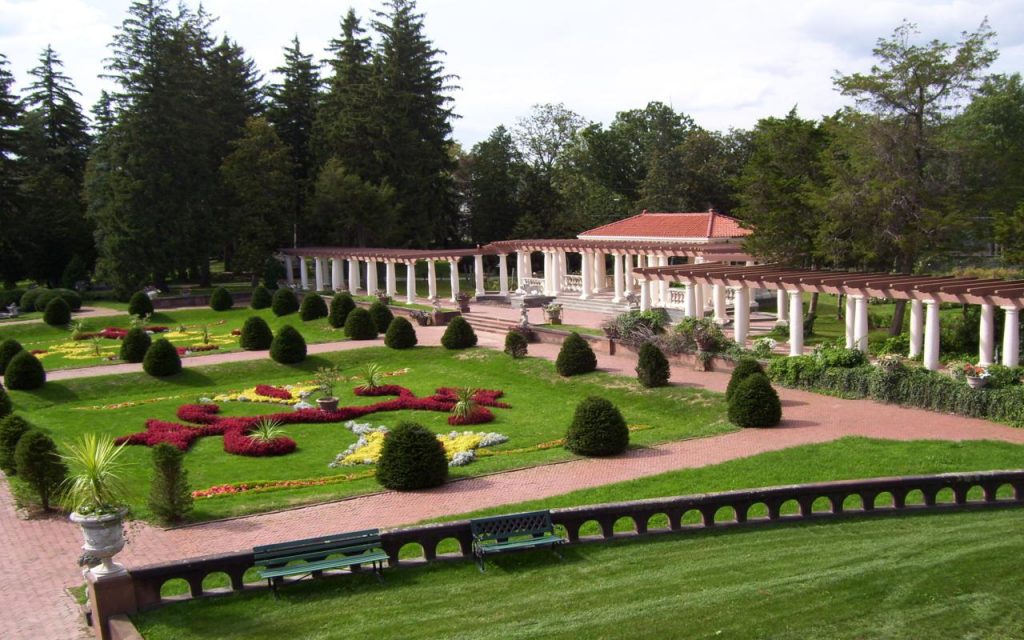 Another Canandaigua landmark is Granger Homestead & Carriage Museum. The 1816 Federal-style mansion was the home of Gideon Granger, who served as postmaster general of the United States under Presidents Thomas Jefferson and James Madison. The Carriage Museum displays early farming equipment and nearly 100 horse-drawn vehicles.
Naples, a short drive from the southern tip of Canandaigua Lake, is famous for its grape pies, made with local concords. The Naples Grape Festival is the last weekend in September. Friendly spirits have been known to frequent the 1895 Naples Hotel, and you can book a dinner and ghost tour there.
Hammondsport, at the southern tip of Keuka Lake, is home to the Glenn H. Curtiss Museum, which displays early aircraft, motorcycles and engines developed by Curtiss in his Hammondsport plant. Nearby is Gretyon H. Taylor Wine Museum, located next to Bully Hill Vineyards.
Travel east to Watkins Glen at the southern end of Seneca Lake. Guided tours are given at scenic Watkins Glen State Park, known for its rock formations and 19 waterfalls. Go out on the lake with Captain Bill's Scenic Lake Cruises or, for a less tranquil experience, take in the action at Watkins Glen International, a speedway that plays host to NASCAR and other auto racing events from April to September.
Corning, on the southern edge of the Finger Lakes region, offers top-notch museums and great shopping. The famous Corning Museum of Glass has one of the world's largest glass collections. Spanning 35 centuries, pieces range from Egyptian vases to space shuttle windows and large contemporary sculptures. Hands-on exhibits explain the science of glass. At the Hot Glass Show in the 500-seat amphitheater, visitors can watch glassblowers transform molten glass into vases, bowls and sculptures. A "Make Your Own Glass" experience is available in The Studio.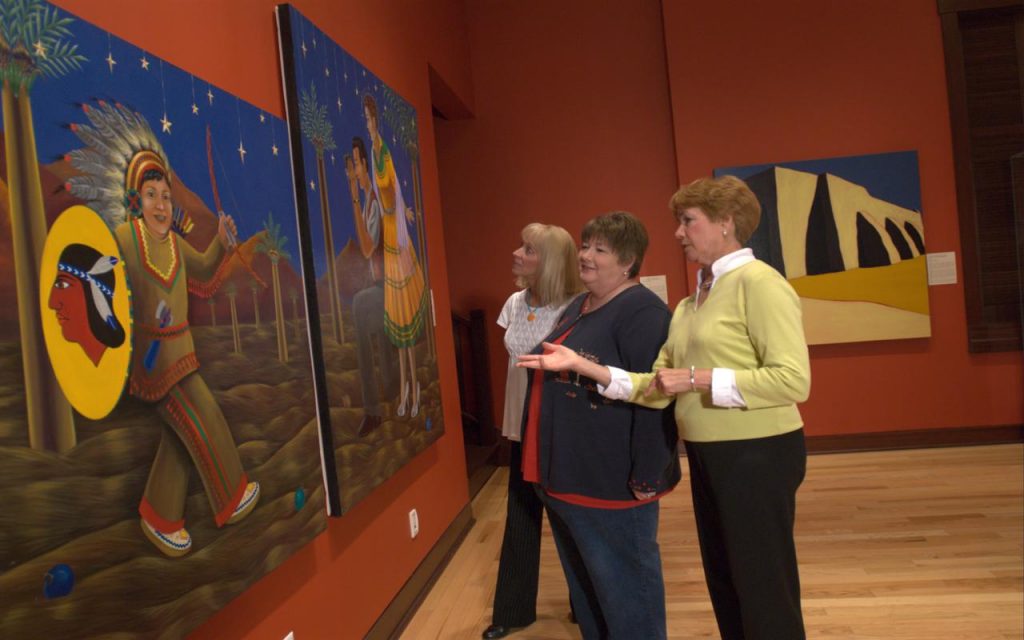 In Corning's Gaffer District, along the tree-lined brick sidewalks of Historic Market Street, are antique shops, art galleries and glass studios. The town's Rockwell Museum of Western Art, housed in the Romanesque-style building that once housed the city hall, fire station and jail, claims a nationally recognized collection of Western and Native American paintings and sculptures.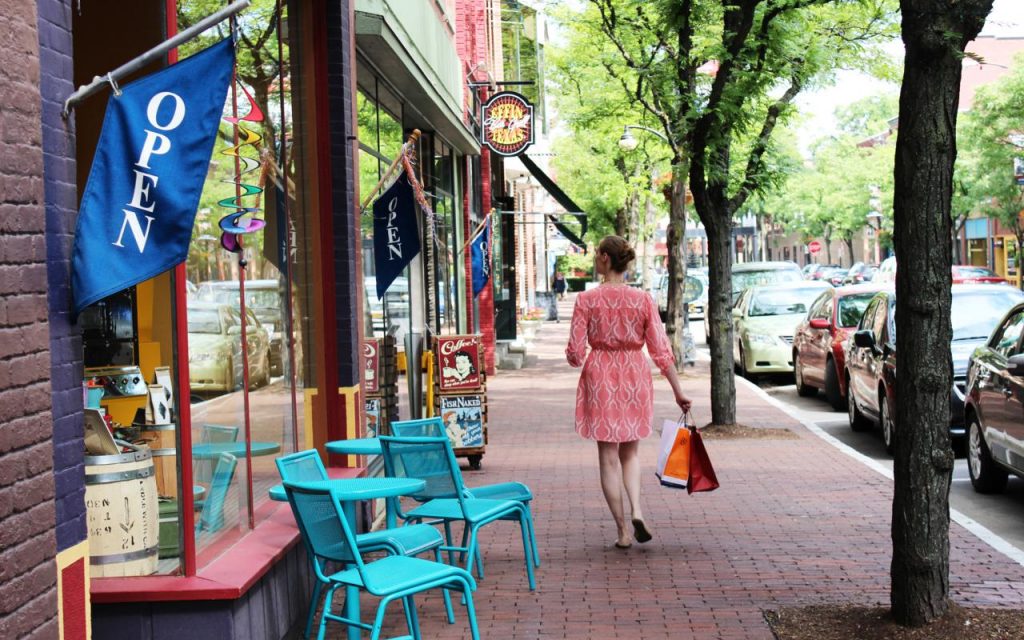 Geneva, a historic town at the top of Seneca Lake, also abounds with things to see, do and taste. Smith Opera House is a restored, century-old showplace that stages a full spectrum of live performing arts, from symphony concerts to opera, modern dance and community theater.
Geneva's lakefront has a 2.5-mile walking path, and hotels like the Ramada Geneva Lakefront and Hampton Inn Geneva offer great views of Seneca Lake. Also fronting the lake is Belhurst Castle, a former private home built in the 1880s and now a luxury hotel with 11 rooms in the old castle section and 20 rooms in the newer Vinifera Inn (opened in 2004) next door. At the hotel's Edgar's Restaurant you can dine on the veranda overlooking the lake or in one of six dining rooms with cathedral ceilings, mosaic-tiled fireplaces and richly carved cherry, oak and mahogany woodwork.
Red Jacket Orchards' farm store in Geneva is a group favorite. The family-owned operation has about 500 acres of orchards around Lake Seneca and grows 2,500 types of apples. (New York is the second largest apple producer after Washington State.) It grows apricots, peaches, plums and strawberries as well. Store visitors can sample apple slices and juices, including flavors such as blueberry-black currant, apple-grape and New York-style lemonade (half apple juice, half lemonade). Also for sale are other locally produced foods, like cheeses, maple syrup, apple butter, and jams and jellies. Unusual honeys include alfalfa, buckwheat and creamed honey with cinnamon.
Seneca Falls, east of Geneva, is located on the Cayuga-Seneca Canal, which connects Seneca and Cayuga lakes. The town is known as the birthplace of the women's rights movement. Women's Rights National Historical Park has a state-of-the-art visitor center with exhibits and an inspirational film. Tours led by National Park Service rangers shed light on nearby Wesleyan Chapel, site of the first women's rights convention in 1848. The park also encompasses the home of early feminist leader Elizabeth Stanton Cady, a mile from the visitor center. Down the street from the center is the National Women's Hall of Fame, which honors the achievements of great American women. Among those enshrined are Susan B. Anthony, Amelia Earhart, Sandra Day O'Connor, Rosa Parks and Eleanor Roosevelt.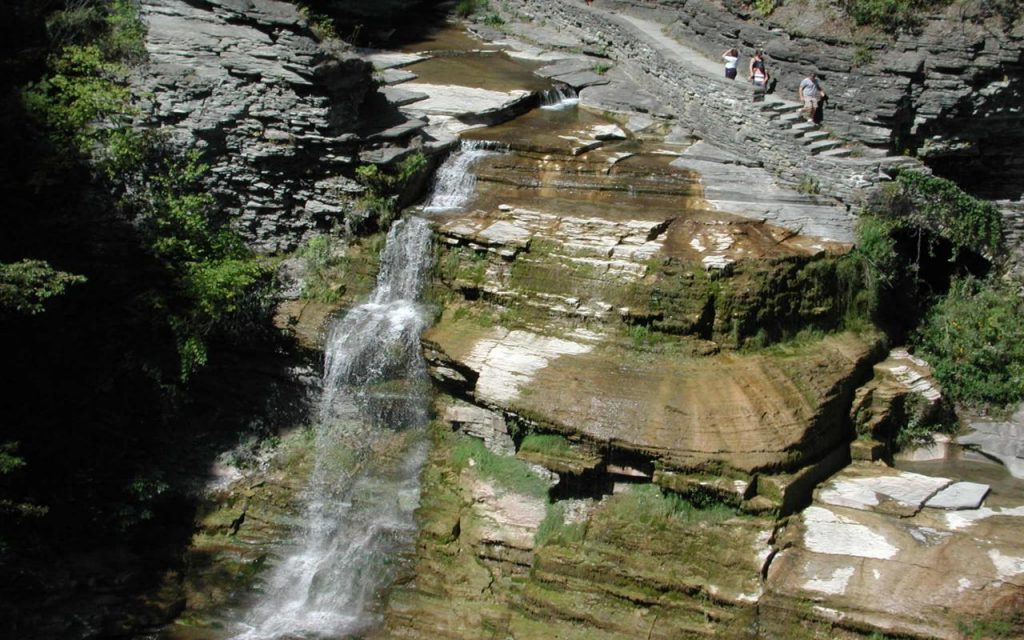 Ithaca, the home of Cornell University and Ithaca College, is located at the southern end of Cayuga Lake (at 40 miles the longest of the Finger Lakes) and surrounded by steep hills and gorges. Ithaca Falls is the greatest of six waterfalls along the mile-long Fall Creek gorge. Campus tours are available at Cornell University, situated high on a hill above downtown. The Cornell Botanic Gardens, north of campus, is a green oasis encompassing botanical gardens, woodlands, a lake, arboretum and nature trails through the Fall Creek gorge.
At Taughannock Falls State Park in nearby Trumansburg, eight miles from Ithaca, Taughannock Falls carves a 400-foot-deep gorge through layers of sandstone, shale and limestone. With a 215-foot plunge, the cascade is three stories taller than Niagara Falls and the tallest single-drop waterfall east of the Rocky Mountains.
For more information on the Finger Lakes region, contact the Finger Lakes Visitors Connection, visitfingerlakes.com; and Finger Lakes Tourism Alliance, fingerlakes.org.