Circle Wisconsin, the organization representing group travel interests throughout the state, is launching a new trade show.
Titled Circle Wisconsin's Midwest Marketplace, the event will take place at the Marriott Madison West in Middleton, Wisconsin. The organization is targeting pre-qualified tour operators, bank travel clubs and group leaders that currently promote Midwestern destinations, matching them up via one-on-one appointments with leading travel suppliers from the region. The state of Wisconsin will be prominently featured; however, the organization will open up seller registrations from states that border Wisconsin, including Minnesota, Iowa, Michigan and Illinois.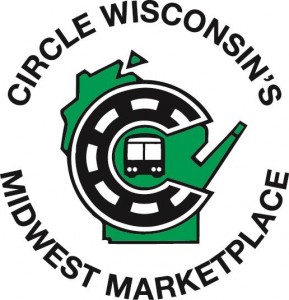 "I have contemplated starting a Midwest trade show for years, but the timing never seemed right," stated Peggy Bitzer, executive director of Circle Wisconsin. "Looking at the landscape of the market, I believe the time is now and we are super excited to launch this new endeavor."
There is strong early interest from both buyers and sellers for this event, signaling pent-up demand for Midwestern destinations. Buyers are anticipated from as far as California to the west and Florida from the south. The goal is to have 75 buyers and 75 sellers with each delegate having up to 50 one-on-one appointments. Bitzer indicates that there has also been an overwhelming response to sponsorships with many key functions and sponsorships already sold for the 2014 show.
Convenient Location
The event will be held at the upscale Marriott Madison West in Middleton, Wisconsin. This property is just minutes from downtown Madison and the University of Wisconsin. It offers a blend of convenience, outstanding service and welcome amenities with the largest convention space in the area. The region was chosen because of its central Midwest location, making it an easy drive for delegates (see chart). For those traveling by air, Dane County Regional Airport offers non-stop service from the following locations: Atlanta, Chicago, Cincinnati, Cleveland, Dallas-Fort Worth, Denver, Detroit, Minneapolis, New York, Newark, Orlando and Washington, DC.
There are no pre- or post-familiarization tours associated with the Midwest Marketplace. However, if a tour buyer wants to schedule an independent fam, they can do so directly with participating destinations. That doesn't mean the event won't have personality. Circle Wisconsin is a known commodity in the group travel industry and Bitzer packs plenty of personality and know-how. Bitzer adds, "We'll greet them with hugs, say goodbye with kisses."
For more information about the new Midwest Marketplace, contact 715-833-1100.