With access to several resorts and mountain slopes as well as the natural beauty of Banff National Park, Banff and Lake Louise is where serious skiers come to ski.
The beautiful mountain town of Banff, Alberta, with one of the longest ski seasons in North America, sits within 45 minutes of three ski resorts: Sunshine Village, Mt. Norquay and Lake Louise Ski Resort. A tri-area lift ticket, covering all three and including shuttle transfers, allows your group to decide where they want to ski each day.
Banff Area: Slope to Slope
3 Resorts 1 Tri- Area Lift Ticket including shuttle transfer
8,000 acres
360 inches of annual snowfall
2 high-speed gondolas
26 lifts
290 trails—25% beginner, 42% intermediate, 33% advanced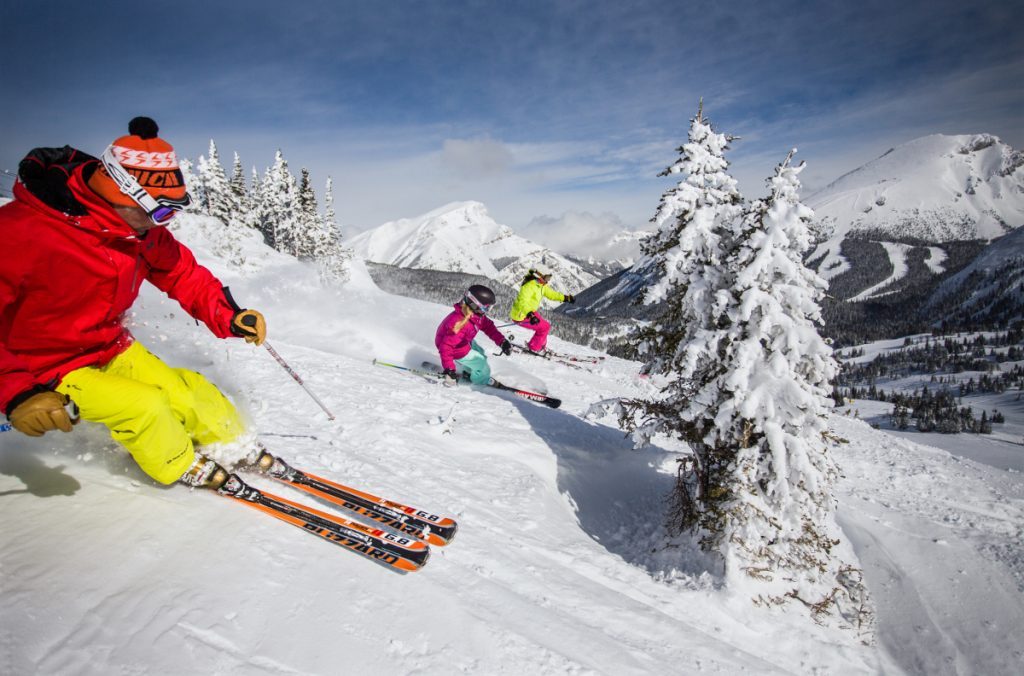 Places to Stay in Banff & Lake Louise
Numerous lodging options range from budget to luxury, with an efficient shuttle system serving the resorts. The world-famous Banff Springs Hotel, known as the "Castle of the Rockies," is a landmark in the town of Banff. Lake Louise Inn, with 247 rooms, can accommodate ski groups of almost any size. Located in Banff National Park, it offers complimentary shuttles to the ski slopes and access to Lake Louise and its charming shopping area. Caribou Lodge & Spa, in the heart of Banff, has a great steakhouse restaurant and full-service spa. The iconic Fairmont Chateau Lake Louise, surrounded by soaring mountain peaks, majestic Victoria Glacier and a glistening emerald lake, is recognized globally for progressive environmental stewardship and responsible tourism.
Activities in Banff & Lake Louise
Whether you believe the mineral-rich waters are actually good for your health or not, there's no doubt that soaking in Banff Upper Hot Springs on a bright, cold day with all the mountain's beauty around you is almost as fun as skiing. Gondola sightseeing rides afford great views of the Canadian Rockies, and guided walks offer a historical perspective on the area.
Premier cross-country-skiing and snowshoeing are among Banff National Park's best-kept secrets; rentals are available in Banff and Lake Louise. Several dogsledding companies offer a variety of excursions, including half-hour, half-day and full-day tours; some tours include a lunch of beef jerky, cheese, dried fruit and a hot beverage.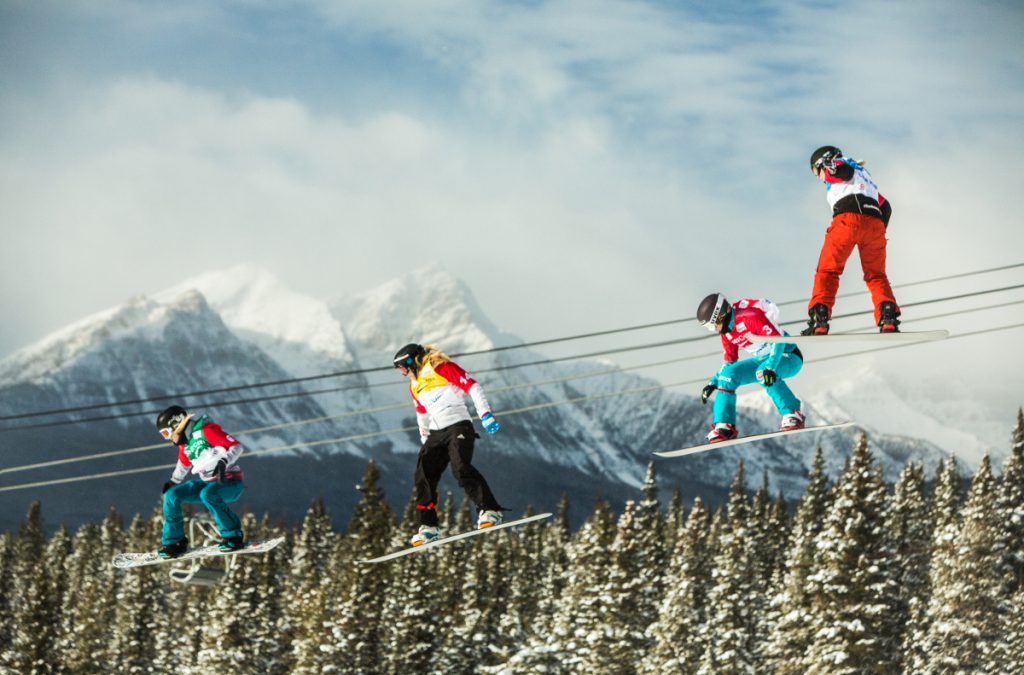 Dining Options in Banff
This travel destination has attracted some of the very best in Canadian and internationally inspired foods, known as Canadian Rocky Mountain Cuisine. Many restaurants invite you to sample the regional fare, bringing in organic and sustainably sourced Alberta beef and bison, fine cheeses and wines. If you're in the mood for sushi, Thai, Chinese, Mexican, Swiss fondue or pizza, you've got more than enough choices. After dark, kick up your heels at a dance club or relax with a beverage at a groovy lounge.
There are many restaurants and taverns in Banff itself, and the resorts also offer several options. Banff Ave Brew Pub, with a founding principle of creating the absolute highest quality beer experience possible, provides essential food classics and contemporary staples to create the perfect Canadian menu to be enjoyed with their beer. At Elk and Oarsman enjoy the tasty food, live entertainment and 12 draft beers while immersed in timber and river rock décor or sitting next to the beautiful stone fireplace.
The warm, friendly atmosphere and authenticity of the imported Irish woodwork and fantastic artifacts make St. James Gate one of the premier Irish pubs in the world. The Maple Leaf features Canadian cuisine in a lodge-style atmosphere, specializing in beef, bison, elk, and fresh fish and seafood.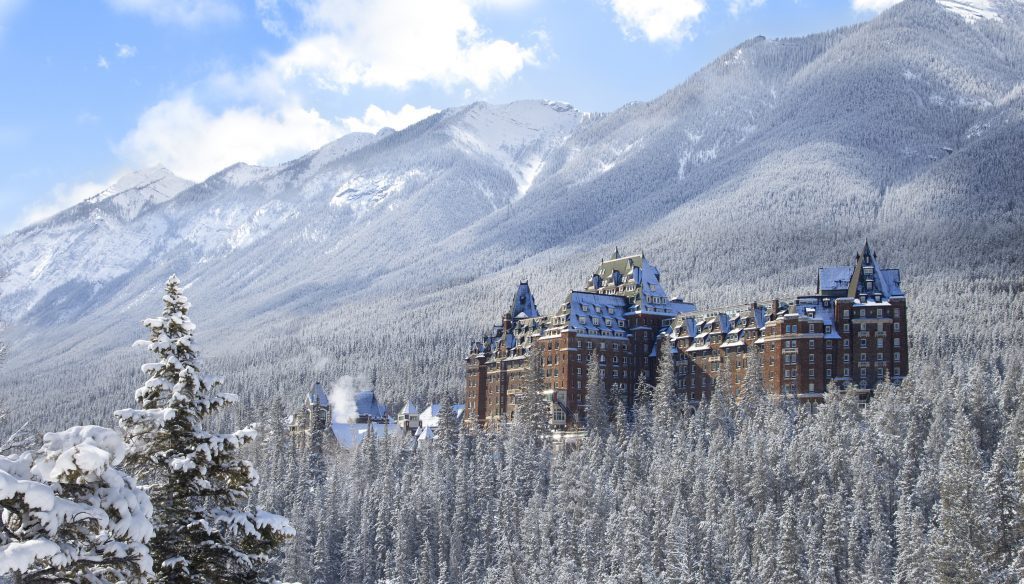 Special Offers for Groups
Some hotels provide complimentary (or reduced-rate) receptions with appetizers, drinks and an overview of resorts and services in town. Prizes for social nights can be provided.
How Do We Get to Banff?
Banff is only 90 minutes from Calgary International Airport, which has been voted one of the most "hassle-free" airports in the world. The Banff Airporter and Brewster Airport bus services offer daily connections to the town of Banff and Lake Louise. A rental car is not needed as the tri-area lift ticket includes shuttle transport from the hotel to each resort.