Use these tips and contacts to set up your group's Minnesota experience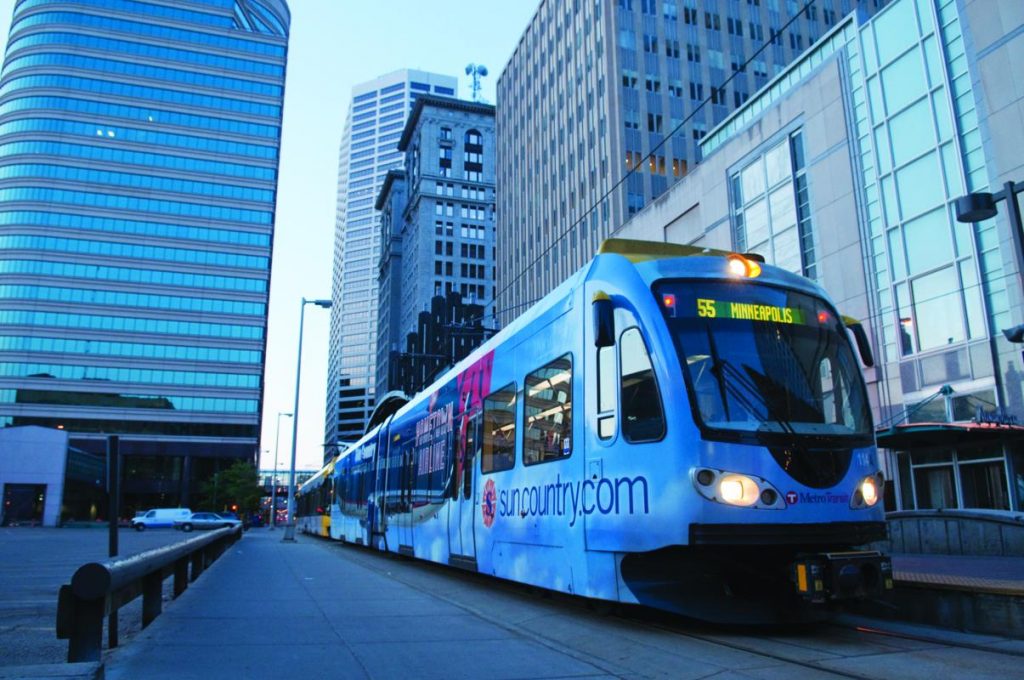 Minnesota Climate
Minnesota has four distinct seasons. During spring and fall the weather can change quickly. It's best to be prepared with layers of clothing. Temperatures are generally given in Fahrenheit degrees.
Currency
In northern Minnesota many hotels and retailers exchange Canadian and United States currency and accept credit cards. Some Minneapolis and St. Paul banks also provide currency exchange. It's best to check ahead of time with a bank to see if the foreign currency you need is available. One reliable method of obtaining U.S. dollars is by using Automatic Teller Machines (ATM) located throughout the state. These ATMs accept credit cards issued by major world banks.
Minnesota Sales Tax
The Minnesota sales and use tax for most of the state is 6.875. The tax does not apply to food, clothing, shoes and medicine. In certain counties or cities, the overall tax rate can be slightly higher if there are additional taxes added to the 6.875 percent, such as a lodging tax.
Smoking Restrictions
800-798-9050 / health.state.mn.us
A statewide smoking ban applies to bars, restaurants, hotel common areas and private clubs. Tobacco products must be purchased from behind the counter where sold. Products include those "chewed, smoked, absorbed, dissolved, inhaled, snorted, sniffed, or ingested by any other means." Children under age 18 are not permitted to purchase tobacco products.
Tipping/Gratuities in Minnesota
The custom of tipping service personnel is a generally accepted practice in Minnesota: 15 to 20 percent for restaurant waitpersons, 10 to 15 percent for taxi drivers and $1 per bag for bellmen. Occasionally, gratuities are automatically added to restaurant checks, but not often.
MN/DOT Office of Passenger Services
651-215-6330
dot.state.mn.us/cvo/mcop.html
The Office of Motor Carrier Services administers and enforces laws governing the for-hire and private motor carrier industry within Minnesota, including limousines and vehicles transporting the elderly and disabled.
Taxi/Limousine Service
Taxi service is ordered by telephone or hired at taxi stands. Beginning fare is $2.50, plus between $2.20 and $2.50 for each additional mile. Taxis may require a $5 minimum fare and can add $4 for transportation originating from MSP International Airport. Many area hotels offer alternative complimentary shuttle service to and from the airport and Mall of America, or are willing to arrange for taxi, Uber, or Lyft service.
Mass and Public Transit in Minnesota
612-373-3333 / metrotransit.org
The Metropolitan Council Transit Operations (MCTO) system provides a full schedule of buses, light rail and a commuter train route throughout the Minneapolis-St. Paul metropolitan area. Log on for schedule and route information.
LRT
Minnesota Light Rail Transit (LRT) system makes getting around easy with newly expanded stops along the Blue Line, including Mall of America in Bloomington and the Minneapolis-St. Paul International Airport, as well as several in downtown Minneapolis. The newly opened Green Line connects Minneapolis and St. Paul with stops at the University of Minnesota campus.
Nice Ride Minnesota
877-551-6423 / niceridemn.org
Explore Minneapolis-St. Paul and some areas of greater Minnesota by bicycle. Between April and November and for a small fee, rent one of more than 1,700 public bicycles available at 190 stations and return it to any station. Cost is dependent upon length of subscription and length of time each bicycle is checked out. Bring your own bike lock and helmet for safety.
Northstar Commuter Rail
The Northstar Commuter Rail Line, the state's first commuter rail line, offers service from Big Lake to downtown Minneapolis. Visit metrotransit.org for additional information, including full route schedules, where to purchase tickets and how to ride.
Greater Minnesota Area
Other Minnesota bus services include Duluth Transit Authority (218-722-4426), St. Cloud Metropolitan Transit Commission (320-251-1499), and Rochester City Lines (507-288-4353).
Motorcoach Regulations and Insurance in Minneapolis
Minnesota participates in the Single State Registration System. A copy of your ICC Operating Authority and proof of insurance should be filed with your base state. For additional assistance, contact: Petroleum Division Minnesota Department of Revenue, 651-296-0889.
Minnesota cares about passenger safety. The Minnesota Department of Public Safety conducts random motorcoach inspections throughout the state. These are completed while passengers are off the coach.
If you'd like more great group travel ideas in Minnesota, check out the Minnesota Group Tour Guide and be sure to Subscribe to Leisure Group Travel to stay up to date with our latest travel news.