From lakefront festivals to the Wisconsin State Fair, summertime in Milwaukee sizzles with hot musical talent, ethnic pride and tasty treats fresh from the grill and deep fryer.
Summertime is party time in Milwaukee, the "City of Festivals." Almost every weekend a major celebration is taking place downtown or nearby, so chances are there will be something happening when your group is in town. The Wisconsin State Fair is in Milwaukee, too.
Henry Maier Festival Park, a 75-acre expanse along the shores of Lake Michigan, plays host to many of the bashes. Best known as the site of Summerfest, the breezy downtown playground also becomes a portal to the world as some of the nation's biggest ethnic celebrations draw crowds looking to be Italian, Irish, German or Polish for a day.
Summerfest, the world's largest music festival, attracts almost a million people the last week in June and first week in July. The 11-day party spotlights more than 800 acts on 10 permanent ground stages and a 23,000-seat amphitheater that hosts national headliners. Among the hot names that performed this year: Bruno Mars, Lady Gaga, Brad Paisley with Darius Rucker, Outkast and the Dave Matthews Band. Besides concerts, Summerfest keeps guests happy with four shopping marketplaces, a giant Ferris wheel and other rides, and activities like paddleboating in the lagoon. Some 45 food and drink vendors offer everything from ribs to fajitas. (summerfest.com)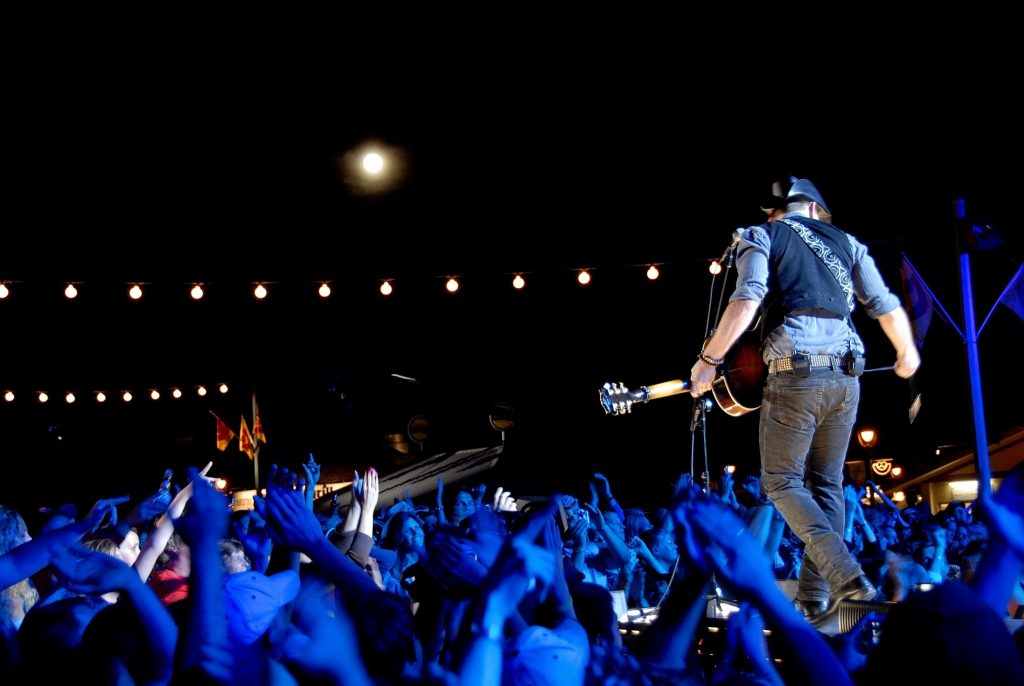 The parade of world cultures at Maier Festival Park begins with mid-June's Polish Fest, billed as "America's largest Polish festival." Enjoy folk dance ensembles, a nonstop polka stage and performances by gifted pianists in the Chopin Youth Piano Competition. Also see Polish craft and cooking demonstrations, cultural exhibits and a marketplace with Polish products. Come hungry and bite into Polish sausages and savor pierogis with every possible filling. Relax over drinks in the Tyskie Beer Garden or Sobieski Vodka Lounge. (polishfest.org)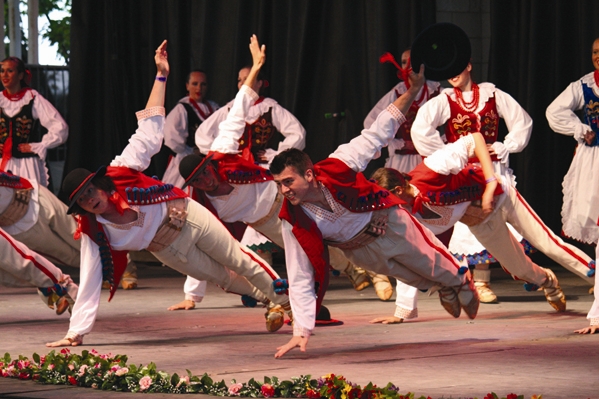 Francophiles gather at downtown's Cathedral Square Park the second weekend in July for Bastille Days, one of the nation's largest French-themed celebrations. Revelers enjoy Mardi Gras parades, entertainment on four stages, and strolling musicians, mimes and stilt walkers. Attracting around 200,000 visitors and spread over eight city blocks in the East Town neighborhood, the free, four-day soiree also offers wine-tasting events, chef demos and plenty of French and Cajun cuisine. An international marketplace features more than 90 merchant booths. Other events: Storm the Bastille 5k Run/Walk and the Waiter/Waitress Race in which teams of servers from competing restaurants balance wine-filled glasses in a relay race littered with obstacles. The signature, 43-foot-high Eiffel Tower replica offers hourly light shows. (easttown.com)
Mid-July's three-day Festa Italiana, the country's largest Italian cultural event, encourages everyone to play, eat and be Italian. Nine stages in Maier Festival Park host everything from traditional music and opera to jazz and rock. Italian Idol spotlights additional talent. Fest-goers also can test their bocce ball skills, take a romantic gondola ride, attend celebrity chef sessions and enjoy wine tasting. Nearly 40 food vendors keep stomachs happy, dishing out rice balls, Italian sausage sandwiches, pasta, fried eggplant strips, calamari, paninis and cannoli. A colorful religious procession follows Sunday mass. Fireworks explode over the lakefront every night. (festaitaliana.com)
On the last full weekend in July, grab a stein and cool off with your favorite brew at German Fest. This one, too, isin Maier Festival Park and enjoys biggest-in-the-nation status. Bring your appetite and dig into bratwurst, roast pork sandwiches, potato pancakes, sauerkraut, strudel and Black Forest cake. Watch craftsmen demonstrate Old World artistry, tap your feet to a brass band and shop for German imports in the marketplace. Besides ethnic entertainment, concert headliners this year were Bret Michaels, Plain White T's and Three Dog Night. Special features include a Dachshund Derby, home-brewing competition and human Glockenspiel. (germanfest.com)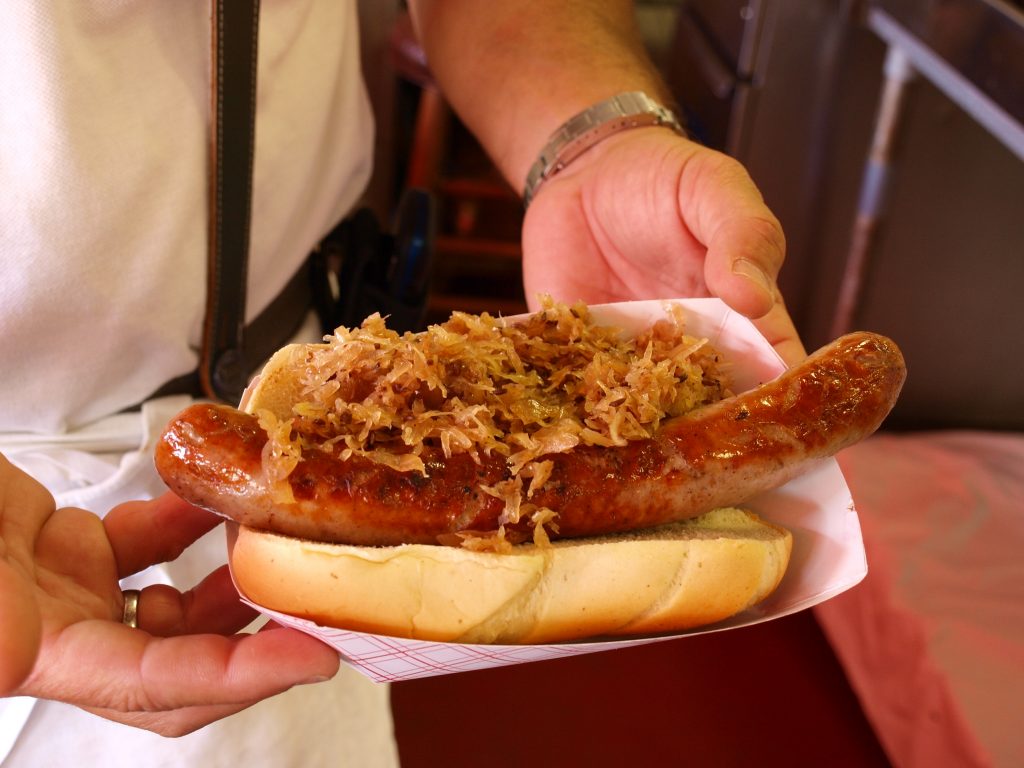 Arab World Fest takes over Maier Festival Park the second weekend in August. Have your hand decorated with henna, your picture taken in a traditional Bedouin setting or your name written in Arabic script as you enjoy the sights and sounds of 22 Arab countries. Ride a camel, revel in the tales of the 1001 Nights and shop for traditional Arab crafts, including rugs, jewelry and musical instruments, in the colorful "souk," or marketplace. Guests enjoy foods like hummus, falafel and shish kebab. (arabworldfest.com)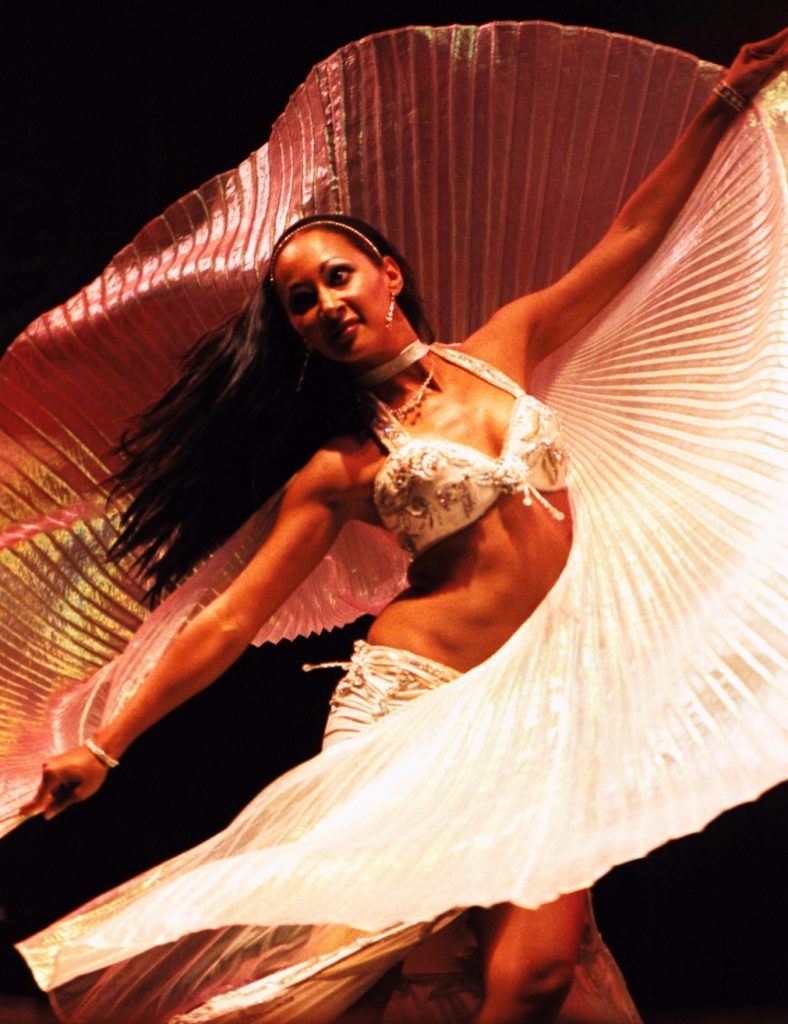 The Wisconsin State Fair, an 11-day, early-August extravaganza in suburban West Allis, gets visitors in touch with the state's farm heritage. See pig races and milking demonstrations, roam the SpinCity amusement area, and take a magic carpet ride down the Giant Slide. Main Stage headliners this year include Aretha Franklin, Alabama, Lady Antebellum and Peter Frampton. There are 30 free entertainment stages as well. Be sure to indulge in the famous Original Cream Puff. These iconic pastries, a fair tradition dating back to 1924, feature a mountain of sweet cream sandwiched between a scrumptious puff shell. An average of 350,000 is consumed each year. Also feast on deep-fried cheese curds or roasted sweet corn dripping with butter. Groups of more than 50 receive discounts on SpinCity wristbands, food vouchers and even tickets for cream puffs. (wistatefair.com)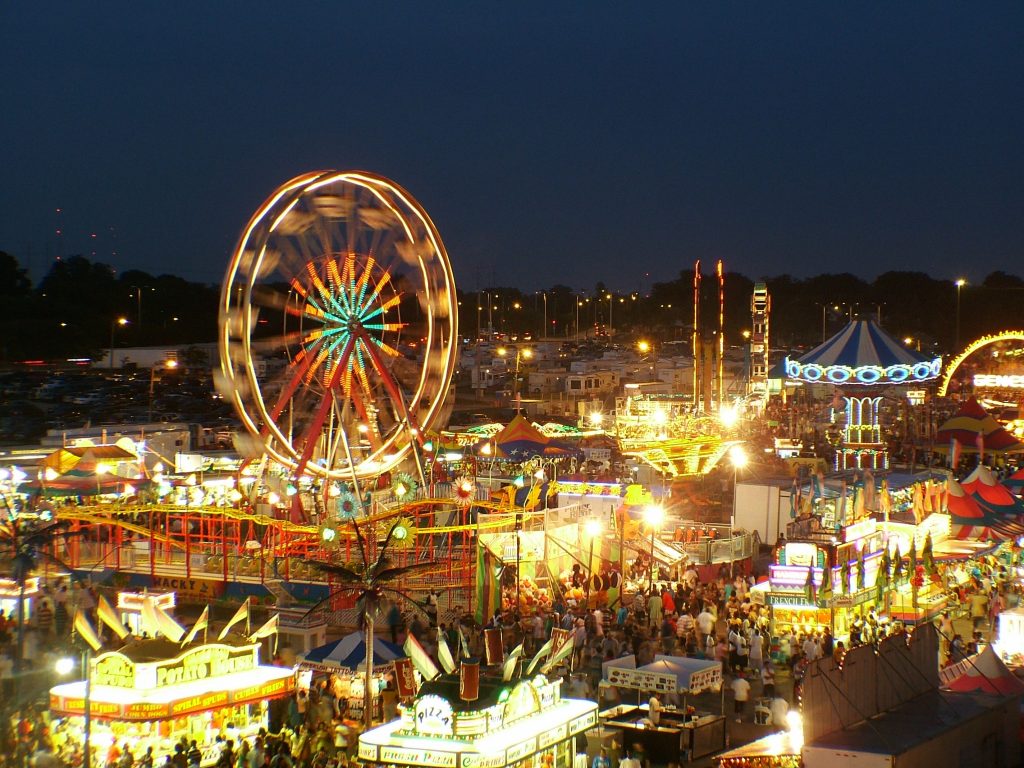 In mid-August, fiddles, bagpipes, Irish bands and Celtic dancers keep toes tapping as the nation's largest Irish festival brings the Emerald Isle to Milwaukee's lakefront. Besides more than 100 acts on 16 stages, visitors to Irish Fest (Aug. 14-17) will find roaming performers in traditional costumes, craftspeople at work, cultural exhibits, Irish plays, a marketplace and daily tug-of-war matches. They also can try their hand at hurling and watch hurling games. The Celtic Sports Pub features six screens to watch some of Ireland's best sports, including hurling, Gaelic football, boxing and rugby.(irishfest.com)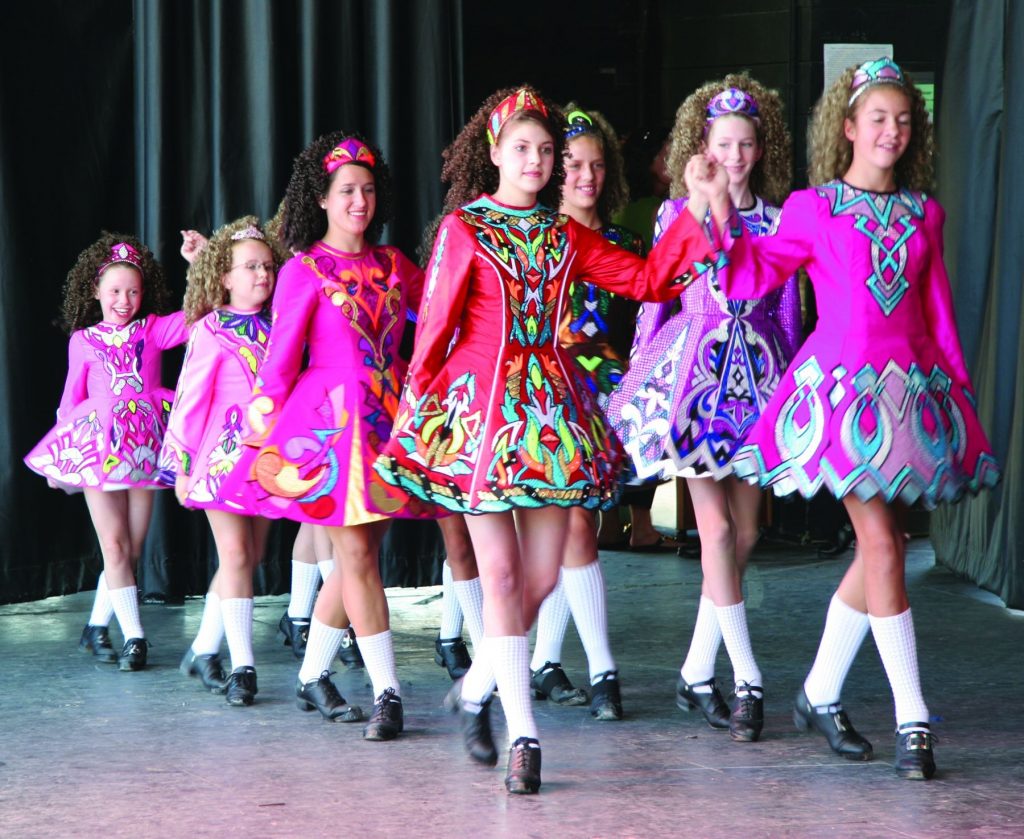 Groups can spice things up at Mexican Fiesta (Aug. 22-24), a south-of-the-border experience that brings the flavors of Mexico to Milwaukee's lakefront. Elaborately costumed folk dancers, rousing mariachi bands, cultural exhibits and a Mexican craft showcase highlight the event. Mouth-watering tacos and other Mexican specialties keep the crowds well fed. Daredevils enter the jalapeno-eating contest. (mexicanfiesta.org)
On the weekend after Labor Day (Sept. 5-7), Indian Summer Festival, thelargest of its kind in the country, concludes the lakefront's summer-long series of ethnic celebrations with insights into both traditional and contemporary American Indian culture. Visitors can see demonstrations of lacrosse, which has its roots in the customs of Native American tribes, and villages of Wisconsin tribes like the Menominee, Oneida and Ojibwa. Dazzling dancing and drumming highlight the competition pow wows. Foods include frybread, the traditional Native American flatbread, topped with seasoned chicken or beef, powdered sugar or honey. Indian tacos, wild rice casserole and soup, bison burgers and walleye strips also tempt fair-goers. The Native marketplace, with more than 100 vendors from across North America, has jewelry, pottery, artwork, regalia, clothing and music CDs. (indiansummer.org)