Waterfalls, hiking trails and charming towns await visitors to the UP
Michigan's Upper Peninsula is home to some of the most beautiful natural scenery in the country. You'll find large, open expanses of lush forested land, clear blue lakes and miles of sandy beaches on Lake Superior coastlines.
The UP, as locals call it, is renowned for its natural beauty. Among its most popular attractions include waterfalls, hiking trails and the world's largest contiguous inland water, Lake Michigan. You can take a bike ride or explore the UP by foot, following one of many hiking trails and discovering natural wonders like Huron Mountain at the Porcupine Mountains – the second highest point in Michigan's Lower Peninsula with views out over Lake Superior. The nine lighthouses in Michigan's Upper Peninsula serve as beacons, welcoming visitors to explore the many harbors and estuaries. The lighthouses on Lake Superior are especially notable for their scenic views of freshwater's largest body of water, which is so vast that you can't see across it – except from one coast to another or when a ship comes into view in winter.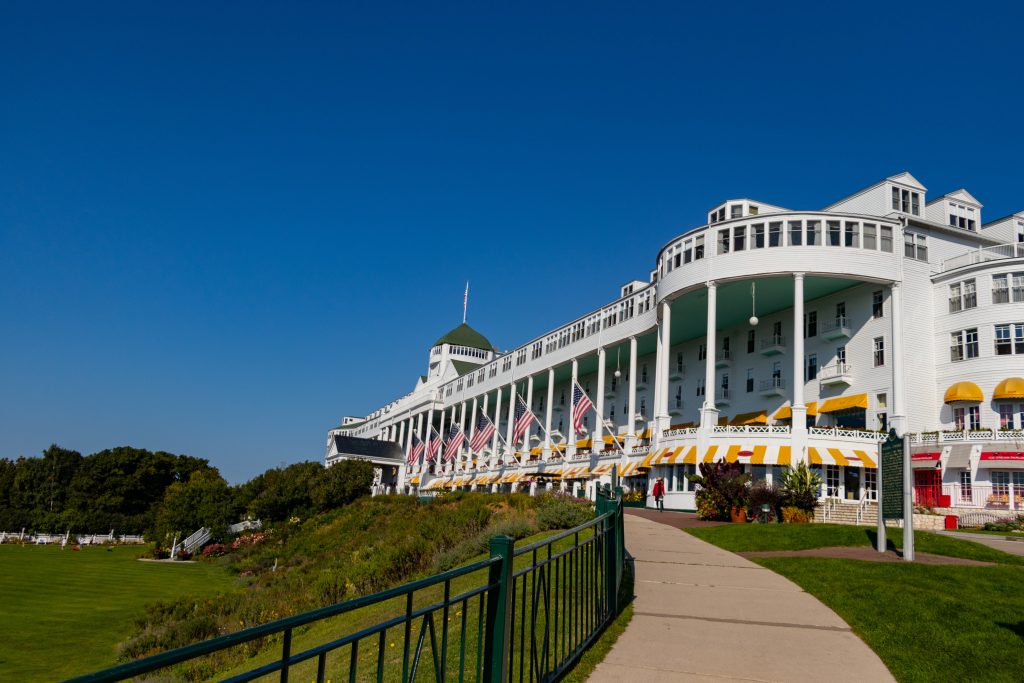 Isle Royale National Park
The only U.S. national park found in close proximity to a major metropolitan area (Chicago) and one of our country's most popular parks – Isle Royale offers visitors rugged terrain, dense forests and large expanses of wild land. Isle Royale is a remote wilderness that features the most secluded and pristine adventure of all Michigan's parks. There are no roads or even a trail system on this island; visitors must hike in to see it all. It is home to wolves, moose, bears, lynx and more. Groups love to visit Isle Royale because it's a great spot for all kinds of outdoor activities like boating, canoeing and kayaking. Surrounded by Lake Superior, Isle Royale offers unparalleled solitude and adventures for backpackers, hikers, boaters, kayakers, canoeists and scuba divers.
Popular Waterfalls in the UP
Tahquamenon Falls
Between Newberry and Paradise, you'll find Tahquamenon Falls, the largest waterfall in Michigan. The Upper Falls is 215 feet high and drops into a deep pool below, while at the base of this mighty cascading water you'll find Lower Falls which stretches 275 feet wide with a drop of 78 feet. Explore hiking trails along the Tahquamenon River or take a scenic boat tour for an awe-inspiring view.
Potawatomi Falls
Potawatomi Falls is perfect for a quick stop. This scenic, easy-to-reach waterfall is only a few miles northeast of Mt. Pleasant and offers picnic tables, restrooms, trails with viewing platforms for taking photos. Gorge Falls is just a short walk away and from Potawatomi Falls, guests can hike or drive downtown to see Rainbow Falls and Sandstone Falls.
Hiking Trails
Adventure seekers looking for unique hiking trails will enjoy the northern half of Michigan's Upper Peninsula. Here you will find a variety of trails with elevation changes and terrain obstacles.
The North Country Trail is one such trail worth hiking. It runs from Vermont to North Dakota, making it America's longest National Scenic Trail that traverses public lands in every U.S. state north of the Ohio. Popular spots along the Michigan portion of the trail include Pictured Rocks National Lakeshore and Porcupine Mountains Wilderness State Park.
Tahquamenon Falls is another great spot for hiking enthusiasts with 17 miles of shoreline trails leading to over 60 waterfalls cascading down granite rock cliffs by the Great Lakes. This beautiful state park has a wide variety of flower and fauna for nature lovers to enjoy.
Major tourist towns in Michigan's Upper Peninsula
One of the most popular tourist towns is Munising. It's a small town on Lake Superior that offers visitors everything from hiking and biking trails to historic lighthouses nearby. Munising is a gateway to Pictured Rocks National Lakeshore, which is comprised of over 15 miles of shoreline along Lake Superior. More than 100 miles of scenic trails are located within the Pictured Rocks National Lakeshore area.
Another enticing destination for adventure travelers interested in outdoor activities is Marquette, with its long history as an important mining city. It's a popular destination for fishing during warmer months; in winter it becomes a popular snowmobile area with over 150 miles of trails to explore. Perhaps the most popular snowmobile trail is the 45-mile-long Iron Ore Heritage Trail and snowmobile park.
Mackinac Island has been welcoming visitors for over 200 years. It's a popular summer destination with its rolling hills, Victorian architecture and shops. For centuries, visitors have found this national landmark to be the ideal vacation spot. No cars, no chain hotels, just world-famous Mackinac Island fudge, historic Fort Mackinac, unique shopping and diverse dining.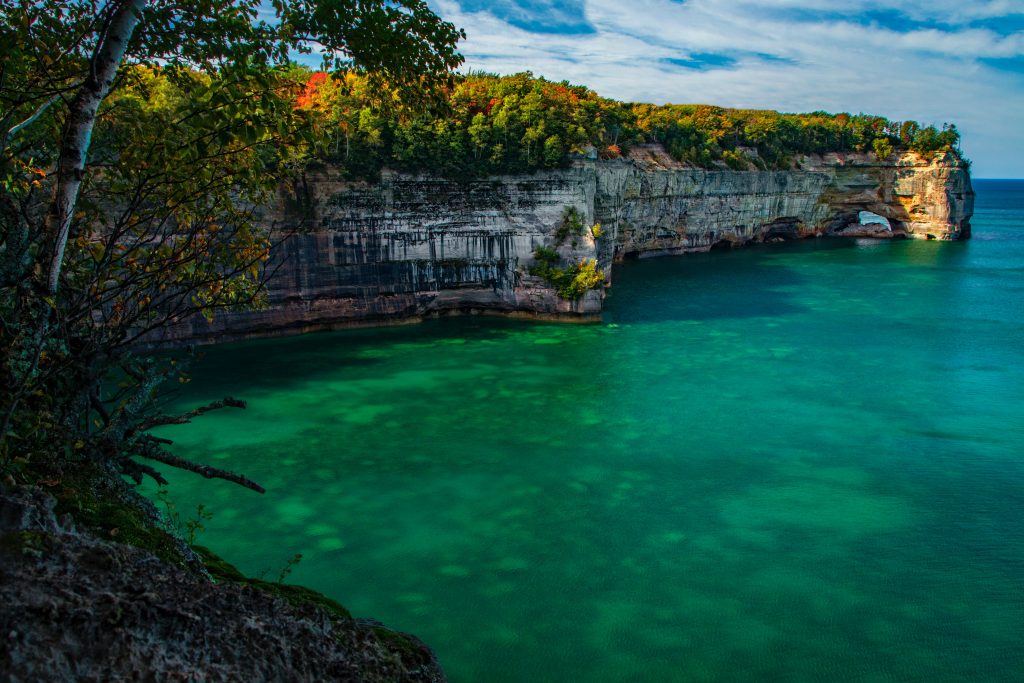 Copper Harbor is located on the coast of Lake Superior and is home to Escanaba State Forest. The forest is known for its abundance of wildlife and scenic views. Copper Harbor is renowned for its unique Midwestern mountainous terrain, featuring 40-plus miles of trails and a diversity of true wilderness that entrances hikers.
The next time you are in Michigan's Upper Peninsula, bring your hiking boots and your adventurous nature as this area has plenty of fun for everyone.