Dona spotlights the region's beautiful views and outdoor adventure opportunities
After an internship at Walt Disney World and approximately 12 years with the Royal Gorge Route Railroad, Dona Webb has worked at the Royal Gorge Bridge & Park in various capacities since 2012 and now serves as the Sales & Marketing Manager.
What is the history of Royal Gorge as a tourist destination?
Tourism in the Royal Gorge region began in 1874 when a photographer came through via the new railroad at the bottom of the gorge and claimed it was a "Royal Gorge" and by the turn of the century, visitors were coming to picnic on the edge of the gorge and admire the views. The United States government donated the surrounding land to Cañon City in 1906, and the eventual bridge that was built in 1929 was the highest suspension bridge in the world for 72 years, and it currently remains the highest suspension bridge in the United States.
What attractions at the Royal Gorge Bridge & Park are particularly popular with groups?
Groups love to ride the Aerial Gondola, which spans the entire gorge and offers 360-degree views over one thousand feet above the Arkansas River. Our guests board one of six gondola cars, and the ride is amazingly smooth as they travel from end-to-end. Each car holds up to eight people, so large groups can stay together. This ride is weather permitting.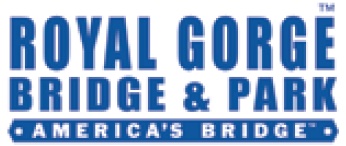 What is a typical group experience like for Royal Gorge Bridge & Park visitors?
Upon arrival, motorcoach groups are greeted by sales staff who orients the guests with the park layout. The guests are then free to experience and navigate the park to their preference. They can take in the spectacular views of the mountains from the Visitor Center deck before they even reach the bridge itself. After that, they're free to ride the Aerial Gondola or take their time and enjoy the views from the bridge and take group pictures with stunning backdrops. Groups are able to watch a short film about the history of the Royal Gorge and the engineering marvel of the bridge in the nearby Plaza Theater.
Are there activities for group members who prefer more physical activity?
Individuals within the group can ride the Cloudscraper Zip Line, which is a handsfree zip line that runs parallel to the Aerial Gondola. There are no individual stations at which to pause or change routes—it's one long, thrilling ride across the gorge. Guests can also try the Royal Rush Skycoaster where they are hoisted up a 100-foot tower and swung over the edge of the gorge. Both of these rides are extra pay and weather permitting.
What element of Royal Gorge do you enjoy the most?
Personally I love the bridge, our main attraction. It's a massive achievement of architectural wonder, and it allows me to be surrounded by the amazing landscapes in this particular area of Colorado.