From riding the rails through the Rockies to floating past fairy-tale villages on the Rhine, travelers have a cornucopia of choices for the trip of their dreams
With a reputation for providing the ultimate travel experience and maximum value, Mayflower Cruises & Tours has been a nationally recognized leader in guided holidays since 1979. Its programs span the globe, covering every continent.
The Mayflower team consists of tour managers selected for their experience and an executive staff with more than 400 combined years in the travel and hospitality industry. Mayflower, moreover, includes more local guides and historians than most other travel providers, believing that these experts truly enhance the trip with first-hand knowledge of the areas visited.
Domestic tour offerings range from adventures in Western national parks to fall foliage forays in New England. Internationally, destinations run from Iceland to Antarctica. Mayflower packages ocean sailings, river cruises and scenic rail trips as well as motorcoach holidays.
The following five programs are among those highlighting Mayflower's calendar:
From the Red Rocks to the Rockies
Featuring four national parks, this seven-day swing from Las Vegas to Denver takes in some of the American West's most stunning mountain scenery. After a night to enjoy the pleasures of the Las Vegas Strip, it's off to the awe-inspiring canyonlands of southern Utah's Red Rock Country. An open-air tram ride at Zion National Park showcases a rugged gorge of multi-hued sandstone, shale and limestone. The fantastic "Pink Cliffs" of Bryce Canyon National Park dazzle travelers on Day 3, which also includes Dead Horse Point State Park with its stunning views of the Colorado River snaking through massive sandstone walls.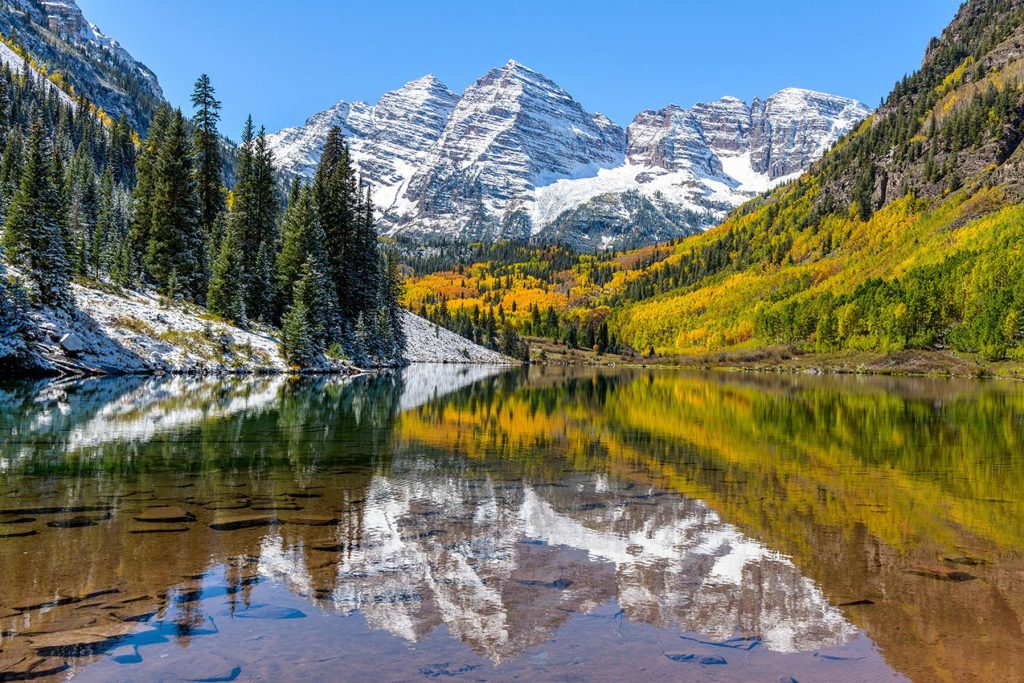 Begin the next day in Arches National Park, which contains the largest concentration of stone arches in the world, in addition to hundreds of soaring pinnacles, massive fins and giant balanced rocks. In Moab, board the famed Rocky Mountaineer train and head east, following the Colorado River and passing red- rock formations, desert cliffs and canyons. Overnight is in Glenwood Springs, Colorado. Then sit back and relax in reclining seats for a full day aboard the Rocky Mountaineer. On the trip to Denver, enjoy breathtaking views of white-capped peaks, raging rivers and mountain lakes from the train's oversized glass-dome windows.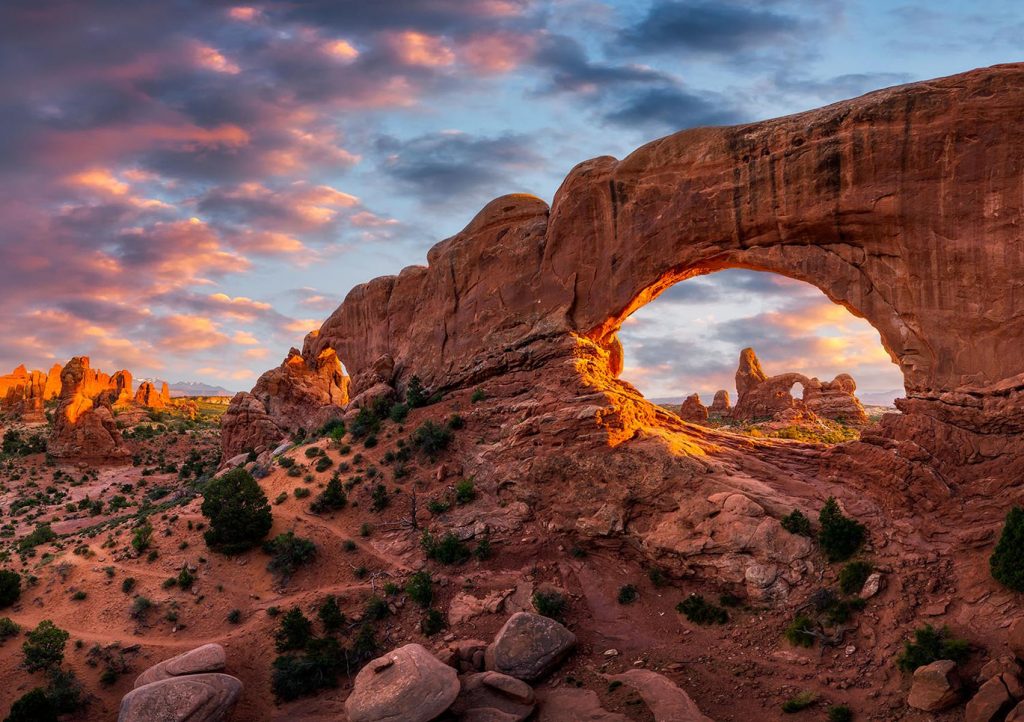 The week-long adventure concludes with a two-night Denver stay highlighted by an excursion to Rocky Mountain National Park, a city tour and a farewell dinner at the historic Buckhorn Exchange.
Departure dates: September 24 and 27, 2021; July 11, 2022; and September 19, 2022. Priced from $4,299 per person, including 12 meals. https://www.mayflowercruisesandtours.com/tours/scenic-rail-experience/north-america-usa-west/red-rocks-rockies-eastbound
Jewels of the Rhine
This 11-day, four-country journey begins with a flight to Zurich, Switzerland, and a two-night hotel stay in Lucerne, where guests have a walking tour of the historical areas and free time to explore the cosmopolitan lakeside city. An optional excursion goes to Mt. Pilatus in the beautiful Swiss Alps.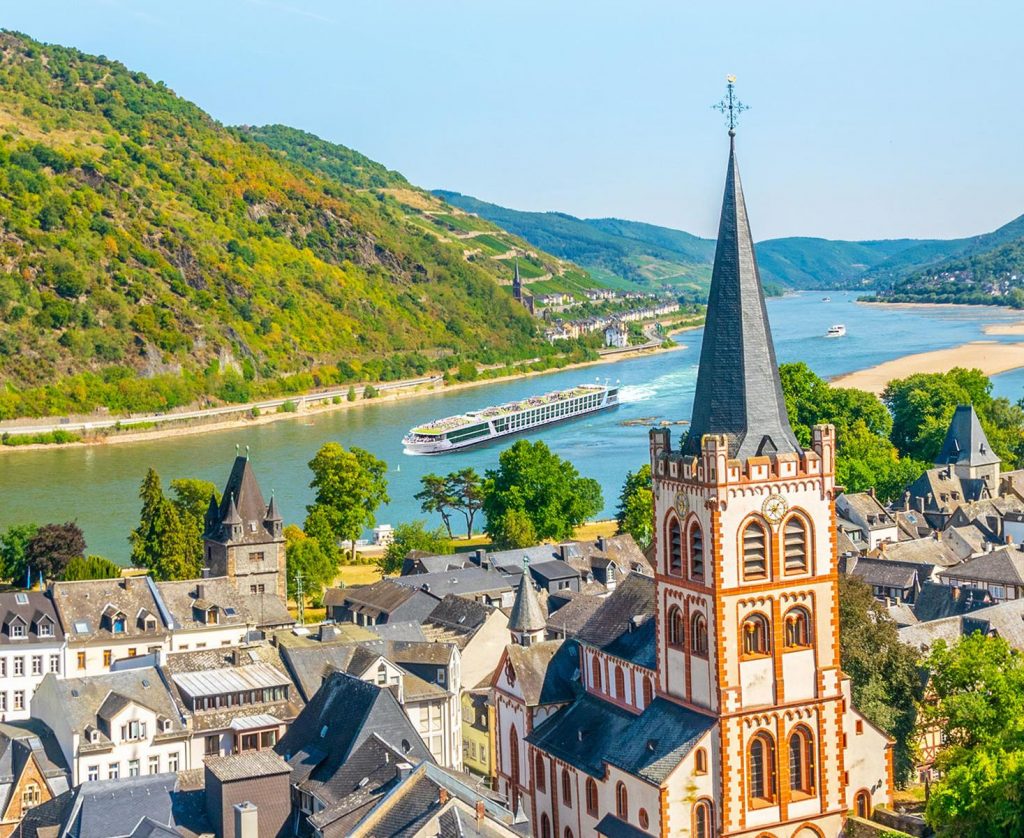 Spend the next seven nights aboard an Emerald Waterways Star-Ship that plies the fabled Rhine River from Basel, Switzerland to Amsterdam. Included are all meals onboard the luxury vessel, with complimentary beer, wine and soft drinks at lunch and dinner. Personal listening devices are provided for shore excursions, and bicycles are available for use ashore.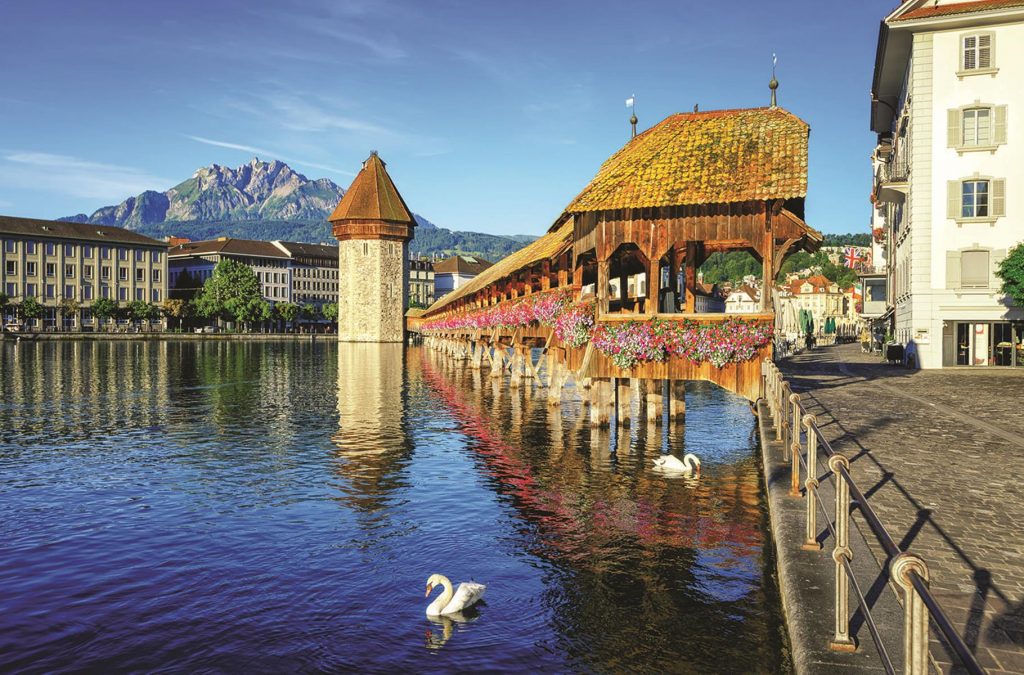 At Breisach, Germany, the first stop, cruise passengers may take a guided hike in the Black Forest, visit a typical Black Forest village or attend a Black Forest cake presentation and tasting. From Kehl, guests cross the river to Strasbourg, the capital of France's Alsace region, and enjoy a walking tour of the beautiful medieval and Baroque architecture, including half-timbered buildings along the canals. The next day features a visit to Heidelberg that includes a wine tasting, the ruins of Heidelberg Castle and a walking tour of the city center. Sightseeing in Koblenz features the German monument at the confluence of the Rhine and Moselle rivers, and panoramic views of the Rhine from Ehrenbreitstein Fortress. The tour highlight in Cologne is the city's landmark Cathedral, a twin-tower Gothic masterpiece. In Amsterdam, enjoy a canal boat cruise or a guided bike tour.
Departures dates in 2021: May 10; June 25 and 30; August 8, 16 and 30; and September 28. In 2022: May 28, August 6, September 3 and 8, and October 7. Priced from $4,299 per person, including 23 meals. https://www.mayflowercruisesandtours.com/tours/river-cruising/europe-france-germany-netherlands-switzerland/jewels-rhine-2021
Yellowstone, Grand Tetons & Mount Rushmore 2022
Begin your 10-day Western adventure with a night in Denver and a drive through Wyoming to the Black Hills of South Dakota. Experience the dramatic lighting ceremony at Mount Rushmore National Memorial, an epic tribute in stone to four U.S. presidents. The next day features an open-air Jeep ride in search of bison herds at Custer State Park and a visit to the colossal Crazy Horse Memorial, a monumental work-in-progress being chiseled on the face of a mountain nearby. Then visit the South Dakota town of Deadwood, a National Historic Landmark that preserves the history and legends of the Wild West from its beginnings as a mining town. A brief tour takes you along streets walked by Wild Bill Hickok and Calamity Jane. Next, cross into Wyoming to Devils Tower National Monument, a monolith that towers 1,267 feet above the Belle Fourche River.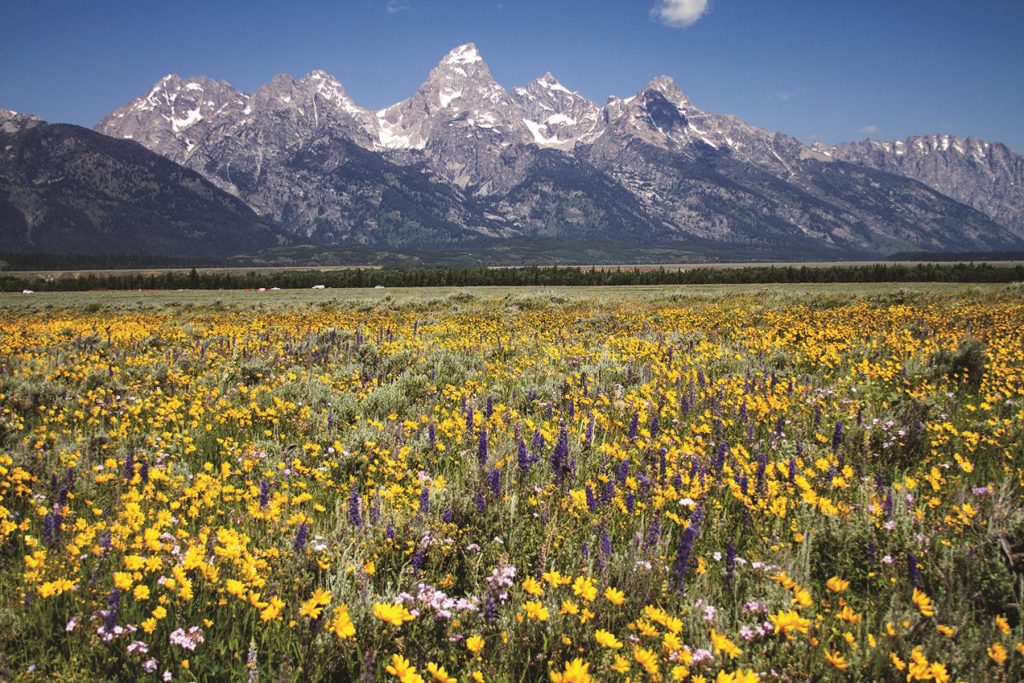 Travel across the expansive Bighorn Mountains, where cowboys still graze their sheep and cattle, to Buffalo Bill Historical Center in Cody, an outstanding museum of Western history. Learn about legendary figures like Bill himself, sharpshooter Annie Oakley and Chief Sitting Bull. On a two-night lodge stay in Yellowstone National Park, tour members come face to face with its renowned geysers and thermal basins. Highlights include the 1,200-foot-deep Grand Canyon of Yellowstone, the terraced formations of Mammoth Hot Springs and storied Old Faithful, a geyser named for its regular eruptions about every 80-90 minutes.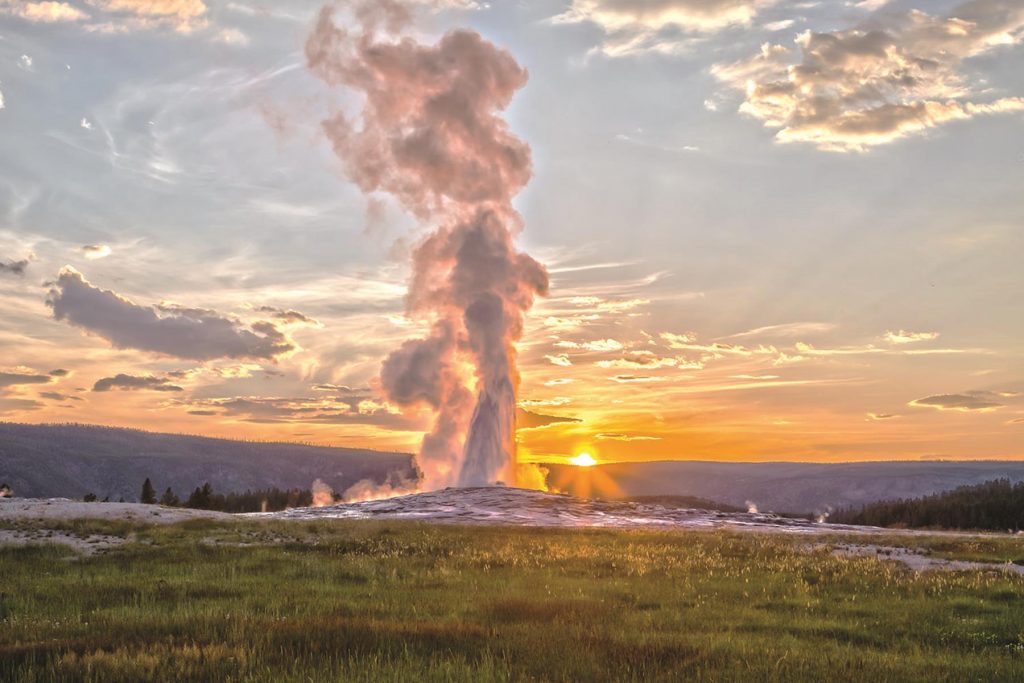 Continue to Wyoming's Grand Teton National Park, where guests marvel at the jagged peaks and feast on cowboy chow at a chuckwagon meal with songs and storytelling. A float trip on the Snake River affords spectacular vistas of the Grand Teton Mountains and is followed by a visit to downtown Jackson Hole, with its wooden boardwalks and unique antler-horn arches. During the summer, catch cowpokes in action at the Jackson Hole Rodeo or, after Labor Day, a show at the Jackson Hole Playhouse.
The 10-day Western trip concludes in Salt Lake City, where guests visit historic Temple Square and walk in the footsteps of Mormon settlers who founded the city more than 150 years ago.
Departure dates in 2022: June 15, July 20, August 17, and September 7 and 21. Priced from $4,099, including 15 meals. https://www.mayflowercruisesandtours.com/tours/national-parks/north-america-usa-west/yellowstone-grand-tetons-mount-rushmore-2022
New England and Cape Cod Autumn Foliage 2022
Beginning and ending in Boston, this eight-day fall circuit begins with a sightseeing tour of Boston's historic Freedom Trail, from the Public Garden to Old North Church. After free time for lunch at Faneuil Hall, head to the town of Plymouth, Massachusetts, and the site of the Plymouth Rock, where the Pilgrims landed in 1620. Continue to Cape Cod for a lobster bake, a New England tradition.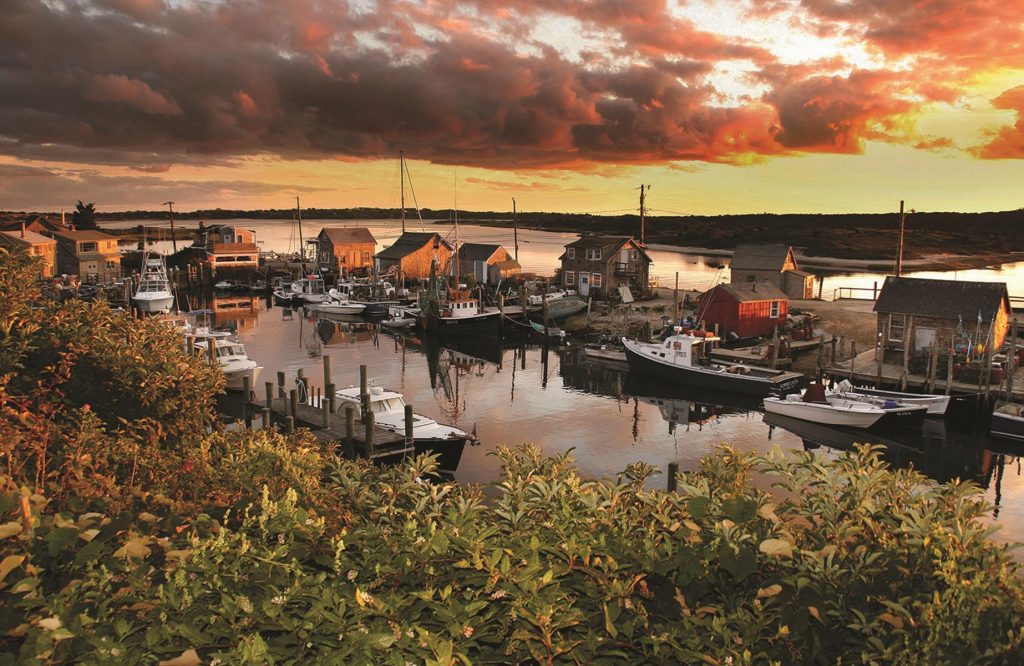 The next morning, take a ferry to the Massachusetts resort island of Martha's Vineyard, a playground for many rich and famous, including former Presidents Clinton and Obama. Visit the village of Edgartown with its quaint gingerbread cottages and narrow streets. Entering the smallest New England state, arrive in Newport, Rhode Island, a fascinating seaport known for its maritime history and summer homes built during America's Gilded Age. Visit the Vanderbilts' Breakers mansion for a glimpse of how elite families lived at the turn of the 20th century.
Continue to Vermont, your home for the night. Scenic drives the next day spotlight such beautiful mountain villages as Newfane, Grafton, Weston (and its Vermont Country Store) and Woodstock, which has been called the "prettiest small town in America." Also enjoy a stop at Quechee Gorge State Park, whose river chasm is often referred to as Vermont's "Little Grand Canyon." Later, head to Lincoln, New Hampshire, your home for the next two nights.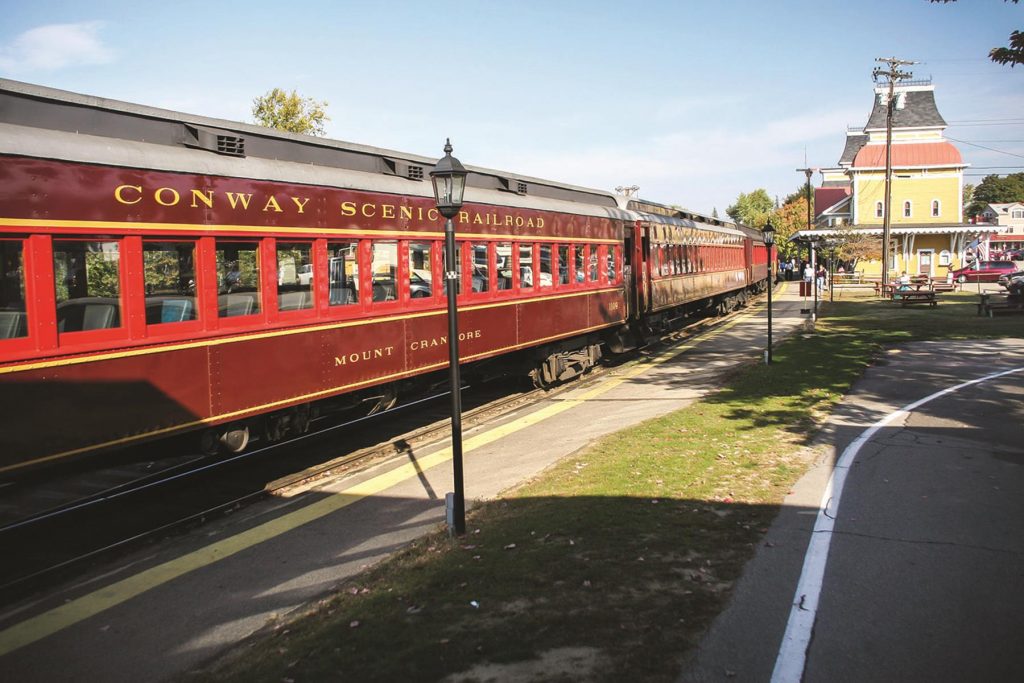 The next morning, follow the Kancamagus Scenic Byway through the White Mountains, considered one of the world's most spectacular fall-foliage trips. In North Conway, board the Conway Scenic Railroad for a leisurely ride through the White Mountains aboard vintage rail cars. After an included lunch in North Conway and time for outlet shopping, head back to Lincoln through Franconia Notch to see where the Old Man of the Mountain granite formation used to be and view the picturesque Mount Washington Hotel.
The last full day of the tour calls for a Lake Winnipesaukee cruise aboard the MS Mount Washington to Wolfeboro, the oldest resort town in New Hampshire. Continue to Kennebunkport, a Maine coastal jewel with many stately homes.
Seven departures in 2022 from September 25 to October 9. Priced from $3,199 per person, including 13 meals. https://www.mayflowercruisesandtours.com/tours/autumn-foliage/north-america-usa-east/new-england-and-cape-cod-autumn-foliage-2022
Iceland: Land of Fire & Ice
This seven-day trip focuses on the scenery, wildlife, geothermal activity and ancient culture of Iceland, a pristine, wildly beautiful island in the North Atlantic. Sightseeing excursions are made to popular tourist areas during a five-night hotel stay in Hveragerdi or Selfoss.
Your tour of Iceland begins with a journey to the South Shore that features villages, farmlands and views of majestic mountains like Mt. Hekla, the country's most active volcano in Iceland, and the towering, ice-capped strato volcano Eyjafjallajokull, which last erupted in 2010. You'll also see two magnificent waterfalls and visit Skogar Folk Museum. Continue to Dyrholaey, a rocky headland with sheer cliffs, en route to the village of Vik, and a seashore flanked by steep bird cliffs rising high above a black sand beach.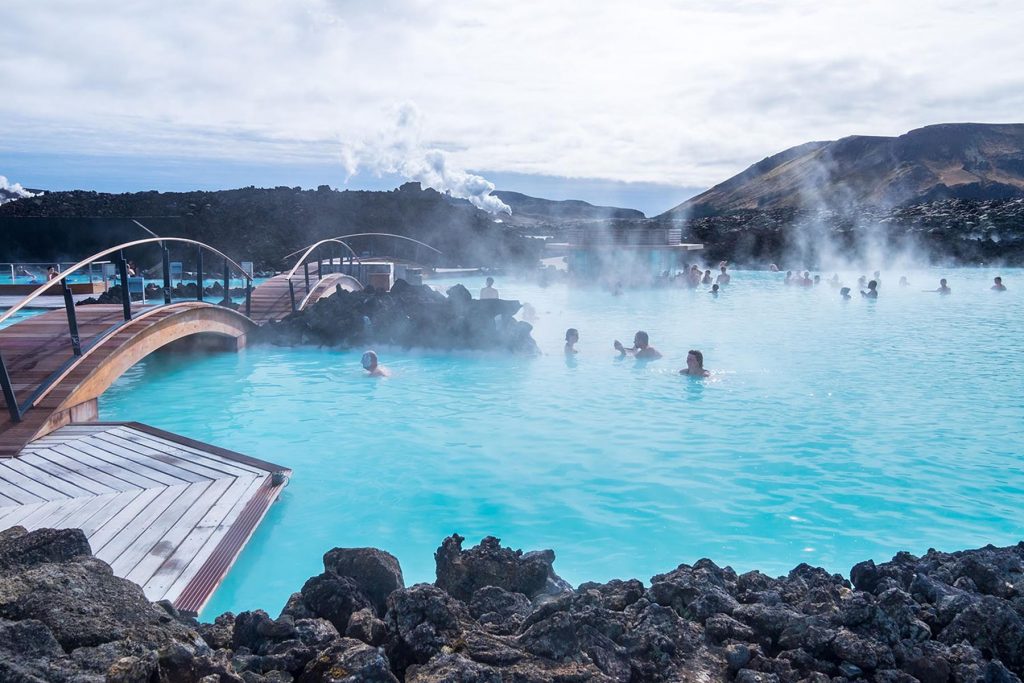 The next day, visit the Reykjanes Peninsula, one of the most active volcanic areas in Iceland. Then you'll have a chance to soak in the famous Blue Lagoon, a lake of warm, mineral-rich geothermal water renowned for its healing prowess and beneficial effect on the skin. The following day stars Rekyjavik, the world's most northerly capital. On a panoramic tour, see the old town center, Parliament, cathedral, harbor, National Museum and Hallgrímskirkja Church, whose steeple is a city landmark. After free time for lunch and shopping, prepare for takeoff at Fly Over Iceland, a virtual flight over waterfalls, geysers and other natural wonders.
Your Iceland odyssey is climaxed with a full-day driving tour of the Golden Circle, a classic excursion that hits some of the country's top sights. Highlights include the amazing canyon in Thingvellir National Park, a UNESCO World Heritage Site, and Lake Thingvallavatn, the largest lake on the island. The park hosts Iceland's most historic site, as the world's oldest democratic parliament was founded here in 930 A.D.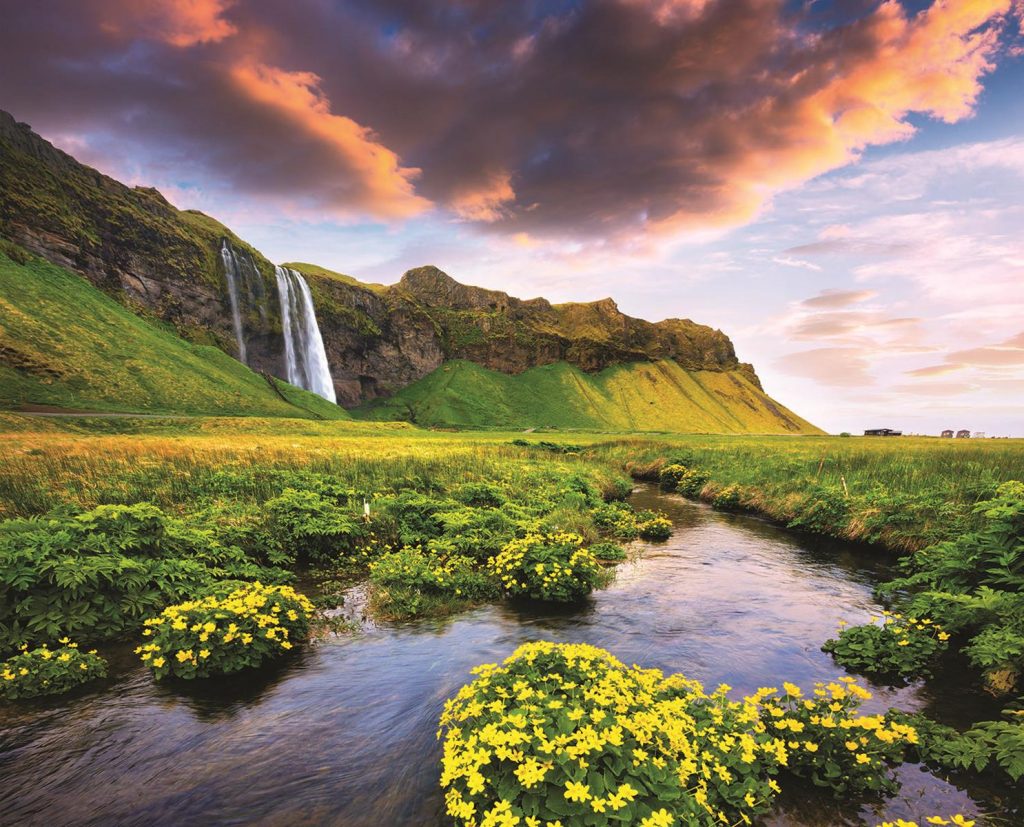 More crowd-pleasers await at Geysir, the island's most famous area for thermal activity. View Strokkur, one of the most active geysers, and Gullfoss (Golden Waterfall), the best-known waterfall. The Golden Circle tour ends with a farm visit that offers the chance to meet some Icelandic horses and learn about the growing of healthy tomatoes using green energy, pure water and organic pest controls.
Eleven departures between June 30 and October 20, 2021 are priced from $2,199 a person, including seven meals. The September and October departures offer a chance to view the Northern Lights (Aurora Borealis). https://www.mayflowercruisesandtours.com/tours/natural-explorations/europe-iceland/iceland-land-fire-and-ice