Courageous female figures who have shaped our nation are found throughout Maryland's past
In addition to bayside meals of freshly caught blue crab and baseball stands overflowing with Baltimore Orioles fans, Maryland is home to a surplus of sites which showcase the power of women throughout history.
Located on the campus grounds of St. Mary's College of Maryland rests an excavated site which opens the door to a piece of 17th century history. The Historic St. Mary's City and Margaret Brent Memorial is an archeological museum originally constructed in 1638 and was once filled with chattering conversations about women's rights. Brent immigrated from England to the Colony of Maryland and remained an unmarried owner of property, and despite her already marginalized status, she continued to advocate for women's rights. Step into the room where Brent confronted an all-male assembly about the woman's right to vote and be exposed to an exhibit entirely devoted to her life.
Explore towering lighthouses and hidden beaches while learning a surplus of fisherman knowledge while aboard one of Captain Rachel Dean's specialized Solomon's Island Heritage Tours. The family-run business showcases a variety of fishing techniques such as the functioning of bait pots and trot lines which are essential for making a living from the Chesapeake Bay. Become a part of co-owner Rachel Dean's crew and personalize a day for your group's desires. Cruise by five iconic Chesapeake lighthouses, such as Drum Point and Cove Point, or spend a Play Day on the Bay which includes swimming, picnicking, and kayaking.
Maryland is also home to an African-American Women's History & Culture Collection which highlights the unwavering bravery and dedication for social change. Alongside exhibits of the Transatlantic Slave Trade and renowned African American athletes are admirable women who continued the tradition of activism and breaking boundaries. The National Museum of African American History and Culture ensures an excellent and hands-on learning experience through a surplus of digital activities, reflective questions and videos. Special exhibits highlight the lives of many Black females who defy the odds, such as Jarena Lee who persevered through the intense religiosity and social reformation to become the first African American woman preacher and an evangelist in the African Methodist Episcopal Church. Learn about the tumultuous journey of Mae Jemison as she became the first African American woman to travel into space and perform a lunar landing, alongside the help of renowned mathematician Katherine Johnson. Step away from space and into the world of entertainment when reading about the life of Valaida Snow, one of the most talented performers of the 20th century.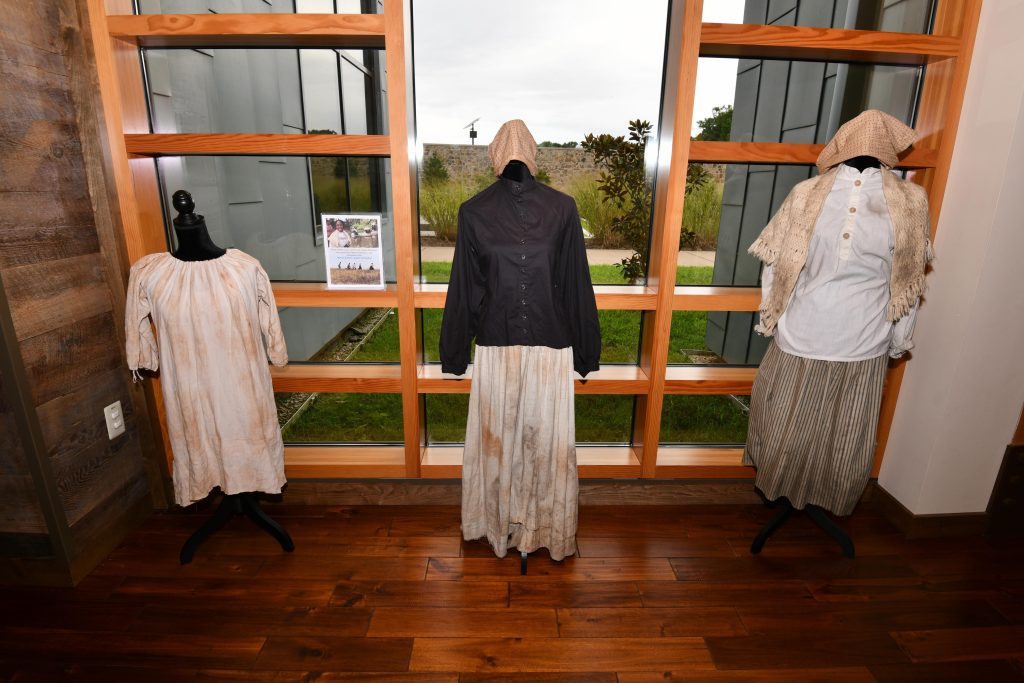 Harriet Tubman Underground Railroad National Historical Park in Church Creek tells the story of a woman who dedicated her life to freedom.
Sitting on 480 acres of dedicated National Park Service land in Maryland is the Harriet Tubman Underground Railroad National Historical Park in Church Creek, which helps tell the story of a woman who dedicated her life to freedom. Born on the Eastern Shore of Maryland, Harriet Tubman guided enslaved individuals and families north along the Underground Railroad, served as a nurse and federal spy all during the dangers of the American Civil War. Tubman's unwavering bravery helped save many lives and her lifelong work can be admired at the Harriet Tubman Underground Railroad Visitor Center. Along with exhibits commemorating her accomplishments and historical facts, this orientation center is a gateway to the larger Scenic Byway. Take a self-guided driving tour through more than 30 sites which share stories of her life through outdoor markers and interpretive signs.
The 1793 structure of the Star Spangled Banner Flag House has been preserved in Baltimore, Maryland and serves as a National Historic Landmark to showcase the accomplishments of Mary Young Pickersgill. The brick, New England style house was unconventionally purchased by Mary using her own money she saved from her flag making business. This 19th century female entrepreneur and proud craftswoman constructed the red, white and blue masterpiece which inspired the words for our National Anthem. Originally sewed in 1813, the 30×42-foot garrison flag played a prominent role in the war of 1812 when Fort McHenry successfully defended the harbor from a British naval attack. The victorious outcome at this coastal fort in Locust Point combined with the expert craftsmanship of Mary Pickersgill's flag guided Francis Scott Key's pen to write the words of America's National Anthem.
While visiting Baltimore, take the opportunity to step inside a room with towering book shelves, intricate glass windows with velvet curtains and candlelight illuminating 19th century portraits. The Evergreen House and Museum is a Gilded Age mansion which rests in the middle of 26 acres of blooming gardens and woods. Originally built in 1858, the Garrett family drastically expanded and altered the house's floor plan to hold their renowned collection of rare books, fine and decorative arts and manuscripts. The entire collection was organized and assembled by two generations of Baltimore's Garrett family, earning this house a place on the list of the National Register of Historic Places. In addition to creating a timeless collection, members of the Garrett family also impacted their surrounding community. Mary Elizabeth Garrett used her inheritance and influence to advance the women's suffrage movement and also began a fundraising campaign for the John Hopkins school of medicine.
Born within a system structured around racial segregation, Lillie Carroll Jackson devoted her life to eliminate discrimination laws and became known as Baltimore's "Mother of Freedom." In addition to becoming President of the Baltimore branch of the National Association for the Advancement of Colored People (NAACP), Lillie Carroll Jackson succeeded in desegregating many private and public facilities, assisted in electing African Americans into leadership positions and made achievements in attaining equal employment for many citizens. Her home was declared a civil rights museum in 1978 and offers virtual tours and museum guided group tours. The charming building consists of many permanent galleries such as the Family Room, Youth Leadership room and the NAACP room, all displaying exhibits of the involvement and achievements associated with Lillie Carrol Jackson's life of fighting for freedom.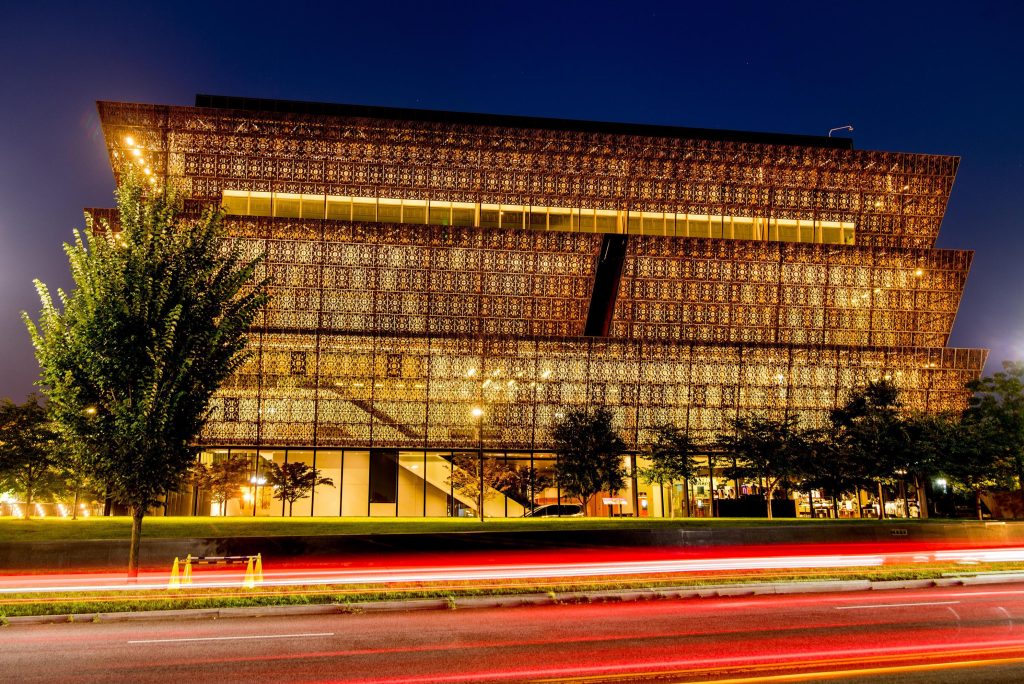 The National Museum of African American History and Culture in Washington, D.C.  is a place where Americans can learn about the richness and diversity of the African American experience, what it means to their lives, and how it helped us shape this nation.
Step into a piece of American History when visiting the Clara Barton National Historic Site in Glen Echo, Maryland. The large frame house with limited details and furnished for utility commemorates the Civil War nurse, teacher, humanitarian and patient clerk, Clara Barton. This historic female figure founded the American Red Cross and sacrificed her life to support and save the Nation's soldiers.  This National Historic Landmark showcases 11 restored rooms, including multiple Red Cross offices, gathering parlors and Clara Barton's own bedroom. Visitors have the opportunity to understand the personal life of a woman who advocated for the expansion of rights for African Americans and women, accessibility for public education and invented the first aid kit.
A copious amount of women empowerment sites are dotted throughout Maryland and present visitors with the opportunity to foster a deeper appreciation for the fearless and talented female figures of American history. Whether it be learning about the space expeditions of Mae Jemison or recounting the bravery of Harriet Tubman, people of all ages will discover unexpected opportunities to explore more about women and their significant role in history presented by the great state of Maryland.
By Margaux Shearer