When it comes to group travel, it's all about the planning. This will not only make your life easier, but your group members happier.
Hopefully, you are looking at a full calendar of pre-planned trips by now. If not, it's time to get serious about advanced planning. This will help you and your potential group members get focused. It will assure you that you have arranged for an attractive and balanced annual program with something to offer for everyone.
Potential travelers also like to know when you're planning what, so they can schedule their plans accordingly. Be clear about dates and expectations, and market your products effectively.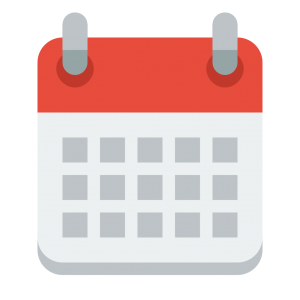 A Balanced Travel Program
Booking your trips a year in advance will help you understand what kinds of trips you need to keep your program healthy. Existing members need to stay happy, and new travelers need to be brought into the mix. New and exciting programs you haven't tried before will bring in those been-everywhere members.
But you need to keep a balance in your annual program. One or two trips at a modest cost will attract newcomers and satisfy those already on your list. On the other end of the spectrum, you need to offer a unique, exotic trip that will appeal to the adventurers out there.
Keep a stay-in-one-place trip on your calendar each year. A week in one hotel in one location is a wonderful way to operate a trip. You can offer daily tours, while giving your members the choice to opt out of a day's trip offerings if they wish.
Plan for at least one cruise on the calendar, if not two or three. One could be a quick weekend getaway cruise to Nassau from Florida or from LA to Ensenada. Another could be a longer cruise, like a summer cruise through the Norwegian fjords. River cruises are great options as well. You could book a simple, domestic cruise, like one down the Mississippi, or something more exotic, like one through the Danube.
Marketing Issues May Dictate the Selection
Part of your decisions will be based upon marketing issues. You might begin to feel your participants are becoming too elderly to travel comfortably. If so, you may want to attract a younger crowd. Perhaps you have a broad mix of ages in your group and you're wondering how to provide a trip that offers something to all ages. Variety and the right amount of free time are keys to this issue.
Your writing in your promotions will have to tailor to the demographics to which you want to market. Mention attractive features and use terminology that your target market will understand and identify with. Emphasize the continuing education aspects, the free time for independent interests, or the gym at the hotel.
Decisions, Decisions
Finally, make decisions as to whether to buy your trip form a tour operator or take on the trip yourself. There are advantages to each decision:
If you consider yourself an industry pro, you will probably feel more comfortable booking the trip on your own. You can design the itinerary and control the price, operations and booking.
If your tour experience is not as strong, it's probably best to have a tour operator help you plan your trip. You can either have them custom-design a trip for you, or you can buy a trip "off the shelf."
All in all, plan your travel program entirely, instead of piecemeal, as you go through the year. A well organized calendar will give way to well organized and successful trips.