These factories and museums spotlight products made with pride only in the Buckeye State
Whether your group has a sweet tooth or prefers the action of the gridiron, there's a factory tour in
Ohio to pique your interest. The state's strong industrial legacy has resulted in a region filled with American-made products and welcoming guides ready to offer you behind-the scenes glimpses into the manufacturing process.
The American Whistle Corporation
Columbus
The only manufacturer of metal whistles in the United States entertains guests with a 45-minute tour of the factory floor. The company creates custom whistles for everyone from police officers to Super Bowl referees, and groups will see the product start as a sheet of brass before being run through a 39-ton press and customized with a die-strike. Each experience comes with a free whistle and history of the whistles' use in everything from sports to safety.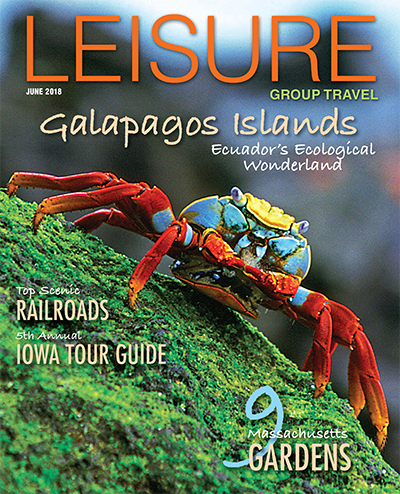 Wilson Football
Ada
The hometown of iconic Ohio State University football coach Jim Tressel is also home to the world's only dedicated football factory. Wilson produces over 700,000 leather balls every year, including every ball that's appeared in an NFL game since 1941. Workers will explain how these iconic balls are made from an inflated rubber bladder and wrapped in pebbled cowhide leather, and you'll have the opportunity to bring home a souvenir slice of leather for friends and family back home.
Kitchenaid
Greenville
Every KitchenAid mixer in the world is manufactured here, and its one-hour walking tour includes a historical display area, the powder paint room, the sub-assembly building and a testing lab. Afterwards, visit the KitchenAid Experience Center in downtown Greenville for a free cooking demonstration that showcases the iconic blenders in action.
Airstream Factory Tour
Jackson Center
These iconic campers, easily recognized by their polished aluminum bodies and art moderne design, have been manufactured in northwest Ohio since the 1950s. Daily weekday tours transport guests through the factory floor to witness the assembly of windows, wheels and doors. Later, your group can stop by the service center store for Airstream apparel and gifts.
Warther Museum and Gardens
Dover
The World's Master Carver, Ernest Warther created hundreds of intricate wood carvings out of his Dover home. Despite having only a 2nd grade education, Warther created stunningly accurate scale models of trains and ships, and you can view these beautiful ivoryand-walnut creations while learning about the woodcarving process from a tour guide.
P.Graham Dunn
Dalton
Originally operated out of a chicken coop in the heart of Ohio Amish Country, this home décor brand is now flourishing as a nationally-renowned furniture producer seven generations later. Visitors enter the lobby to overlook the manufacturing and admire the elaborate crown molding and grand staircase before exploring the 20,000- square-foot gift shop. A factory tour offers a behind-the-scenes look at how each furniture piece is handmade instead of run through an assembly line, and the building's laser-engraving center can personalize a product in minutes.
Spangler Candy Factory Tour
Bryan
Confectioner of iconic candy such as Dum-Dums and Circus Peanuts, Spangler has been making Americans' lives sweeter since 1906. While groups can't tour the factory floor due to FDA sanitation regulations, they can board the Dum-Dum trolley and pass through the gravity-fed wrapping room and a theater that explains the lollipop-making process. Guests can purchase candy canes year-round and rare single-flavor Dum-Dum bags.