This distinctive area in the northwest corner of Louisiana offers groups a special mix of tried-and-true and brand new itinerary options.
Let's just start with the party. In Shreveport-Bossier City we could be talking about any number of festivals. The Red River Revel in October, June's Let the Good Times Roll and Mudbug Madness over Memorial Day weekend each offer authentic Louisiana food, entertainment and art. However, it's the 10th Annual Red River Mardi Gras Bash, an event developed especially for visiting groups, that promises to be a party you don't want to miss.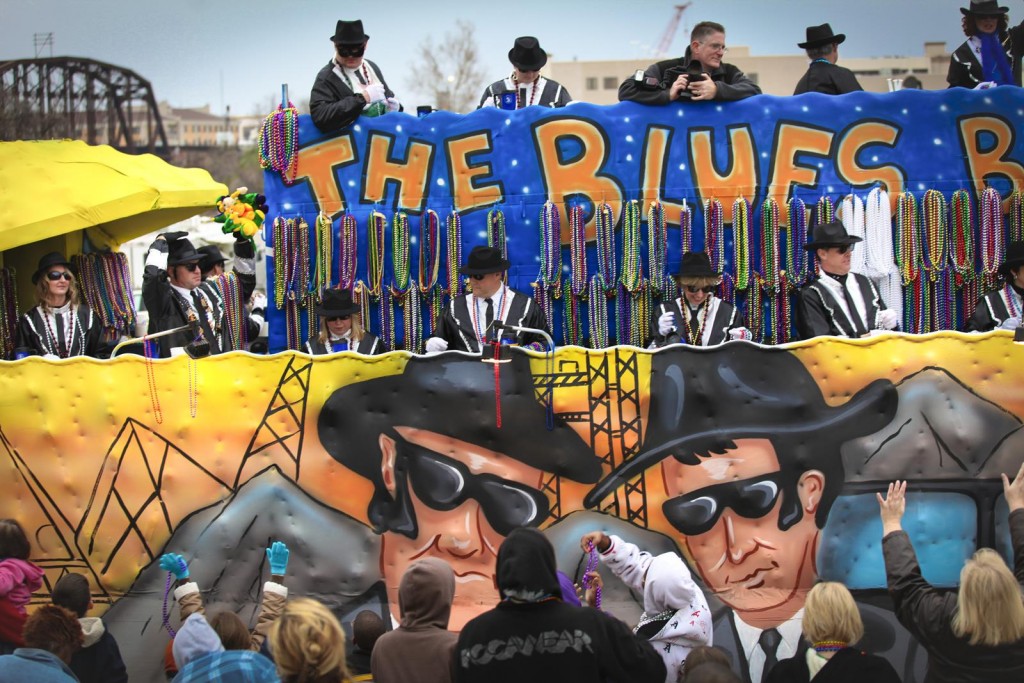 On Jan. 30, 2016 you'll be right in the middle of the action. Watch firsthand the Krewe of Centaur Parade, the largest in Northern Louisiana. On the parade route you'll be headquartered in a tent party. The word "tent" is used loosely because there's plenty of room for dancing to Cajun tunes, enjoying Louisiana cuisine and getting to know a few Mardi Gras personalities. You can expect plenty of king cake, balloons and more beads than you can count. When the Bash is over, plan to stay a few more days.
"Elvis has left the building." We all know those five famous words. Did you know they were first spoken at the Shreveport Municipal Auditorium during the Louisiana Hayride? It was Oct. 16, 1954 and Elvis Presley's first broadcast media performance. The young ladies in attendance that evening didn't want to see the future "King of Rock ̓n' Roll" leave. The legendary venue was completely renovated in 2014. Groups are invited to take the docent-led "Back Stage Music Tour" to hear the stories and share the space where stars performed. A surprise musical performance highlights the experience…
Download the Magazine to Read the Full Article