When I reflect on my career in the travel industry, there's a select few individuals who have played a key role in shaping how I conduct business. One of those is John Stachnik.
My first tour of duty with John was in his marketing and operations department at Mayflower Tours in the late 80s. There I learned how to plan itineraries and use scissors and spray glue to create trip flyers for groups.
Tour two was as a partner at Chicago Unlimited, an inbound receptive operator I started in the mid-90s that John helped finance. It was there I learned that there's no problem you couldn't sell your way out of and I'm proud that that business is still alive today, though it's much different than when I roamed the halls.
I admire John and his wife Mary because while they aren't a huge company, they swim among sharks. Going toe-to-toe with well-funded, brand-name tour companies, they have managed to eat more than they've been eaten over 3½ decades. Enjoy the story of little fish that "just keep swimming."
Congratulations on 35 years at the helm of Mayflower Tours. Did you ever think you'd make it this far?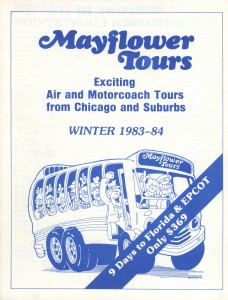 Actually, it's been 44 years – I sold my first company after nine years of business to my partner. Sold my company on a Friday and started Mayflower the following Monday. Took the weekend off. Unbridled optimism is part of my DNA – I never thought otherwise.
Describe for our readers the golden age of the group tour business. How are your customers different today?
The 1970s were a great time for travel. People were still taking the Four Capitals of Europe tour as no one had ever been to Europe (except soldiers). On the domestic side our main competitor was always the automobile – and more and more wives convinced their husbands to park the car and take a group tour. Travelers are five times as sophisticated today as they were then.
There's been a lot of buzz over Cuba lately. You have a Cuba program in place and recently traveled to the country. What was your impression of the destination before the trip, and how did that change once you were there?
Deep down we always thought the challenge was that the Cubans didn't want us to visit. It was the other way around – Cubans wanted us to come – it was the US that has been fighting that concept. You cannot believe how genuinely happy the Cuban people are to see us.
Where's the growth in the tour business today?
Where the growth has always been – new places to see and/or different ways to experience places one has been to before. River cruising is a great example.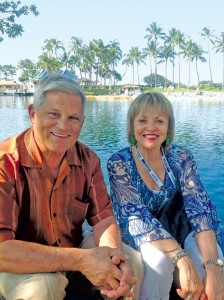 Your biggest failure in business was…
I went too many years (decades) thinking more sales meant more profit. It's supposed to be…profit first, growth second…not the other way around.
John's passion for travel and finding out he really enjoyed helping other people to travel as well has led him on an incredible journey. When he turns in his passport he'll go down as a true icon of the tour business. Should be one helluva retirement party.
Listen to interviews with travel industry entrepreneurs in the Traveling Tribes podcast.