Tell us about the Texas A&M Alumni travel program.
We've been around for almost 50 years. My predecessor retired after 25 years and when I was hired in 2001 the president/CEO's goal was to grow the program. We currently have almost 400,000 living former students and in order to meet the demand we needed to have a more varied, larger travel program.
At the time, we were doing 10 to 12 trips a year. Now we're doing upwards of 70 trips annually. My goal is when they open our travel catalog that there's something for everybody, for our younger alumni as well as our retired alumni. For somebody who wants to relax on a beach or do expedition trips.
What's leading to the increase in alumni participating in your trips?
We're at almost 65,000 students so we're quite large. We also have a very young former student body, which is unusual. Over half of our former students have graduated since 1995. We're trying to meet those needs. We start this early with one particular student trip; it's called our Essential Europe for Graduating Seniors. So when a Texas A&M student graduates, we offer them an Essential Europe trip. This past year we had about 85 Aggies on-board. It's a great introduction to our program and some of our younger alumni trips.
The retired former student that has the means to travel is still our target market, but by offering different types of trips that are attractive to younger adults, for instance, a trip that's shorter in duration—like a Kentucky Derby or the Masters —where you're only gone for a long weekend has more appeal. But we also are getting some of our younger former students on trips like our Tanzania safari. We see sometimes if they have the resources but don't have somebody to go with, they have found that we're safe, great environment, and they have somebody to travel with.
We try to and for the most part those have been very well received. Derby we've been doing for years. Oktoberfest, St. Paddy's Day in Ireland, Macy's Thanksgiving Day Parade. Those types of trips are something that you can't do easily on your own. We also did a big trip last year in conjunction for the 70th anniversary of D-Day and that attracted veterans and history buffs. We were actually at Normandy cemetery on D-Day to witness the big ceremony. We also do a Macy's Thanksgiving Day trip—they go to the parade and the Radio City Rockettes. We're trying to get some families involved in a trip like that. Also, our Alaska program attracts a lot of families—we had different generations of families to come to Alaska, so that's a nice way to get different families involved.
Many universities base their trips on a personality or professor that travels along with the group. How important is the personality on the trips that you're planning?
We really we don't have a lot of professors on our trips. I feel like the experts are there when we go to these various places. The experts are the guides in Tanzania or the expedition leaders in Antarctica. We do get some personalities and those are a great draw. Our women's basketball coach has been on six trips with us and he's a great host. People love him. And next year we're doing a trip with the brand-new president of Texas A&M and his wife. So we have some of that. But for us, we don't send professors like a lot of schools do. Our goal is relationship-building and making sure they're well cared for on the trip.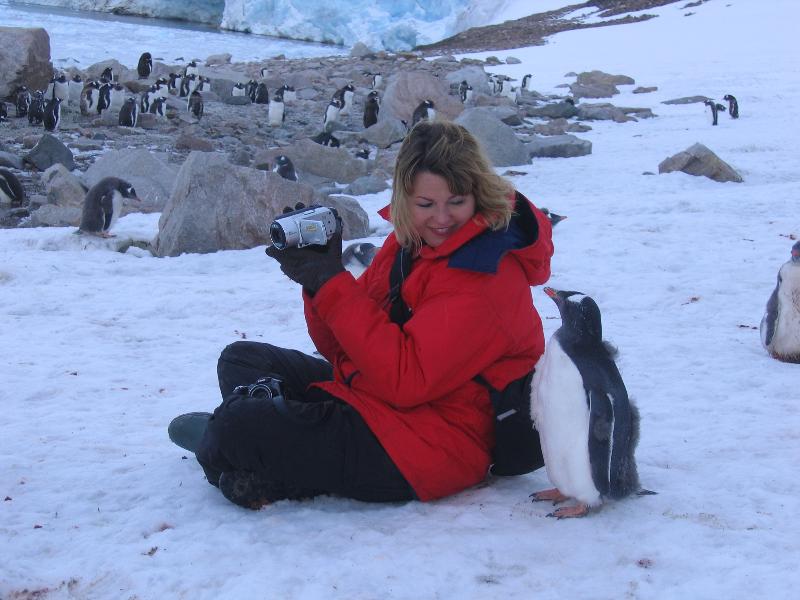 Now, how many trips do you travel on each year?
I do about 15 and I am on the road about 240 days a year. I think it's unusual for most travel directors to do that much, but it was the model that I inherited and so it becomes a relationship with our travelers. I call them my travel family because of the bond that's created after 14 years of traveling with a lot of the same people. On top of that, I know the destinations. I know the product, I know the ships, so I can help share that knowledge with our travelers.
That's quite a lifestyle. That must make for an interesting home life I suppose?
It is a challenge having a personal life and maintaining friendships in the office and in the community because you're gone so much, but it's fun. I try to make up for lost time when I'm back at home or in town or going to events. People say "Why are you in town?" which is kind of funny.
I also try to stay connected while I'm on the road. Social media has been a life-saver, both personally and professionally because I'm able to share what we're doing live from the various destinations, and maintain contact.
Does social media translate well in the alumni travel market?
I think social media has really helped our travel program because I can post pictures and updates of what we're doing, and that way their friends and family can see we're in Tanzania or where Downton Abbey was filmed. Also it sells trips. People see that and say, "I want to do that next year; that looks like a fun trip." In fact, we sold out our Tanzania safari without even doing a mailing. It was word of mouth and people seeing pictures on social media.
Even when I'm home, we tease trips, promote upcoming trips and remind followers of deadlines. In fact when The Masters was going on, we posted that our Masters trip is about to sell out. I don't really have a science to it; it's just personal; it's me. When our catalog comes out, putting posts on Facebook and Instagram and Twitter saying, "Hey, you know, our catalog is out. Give us a call if you want a copy." We're trying to keep people engaged.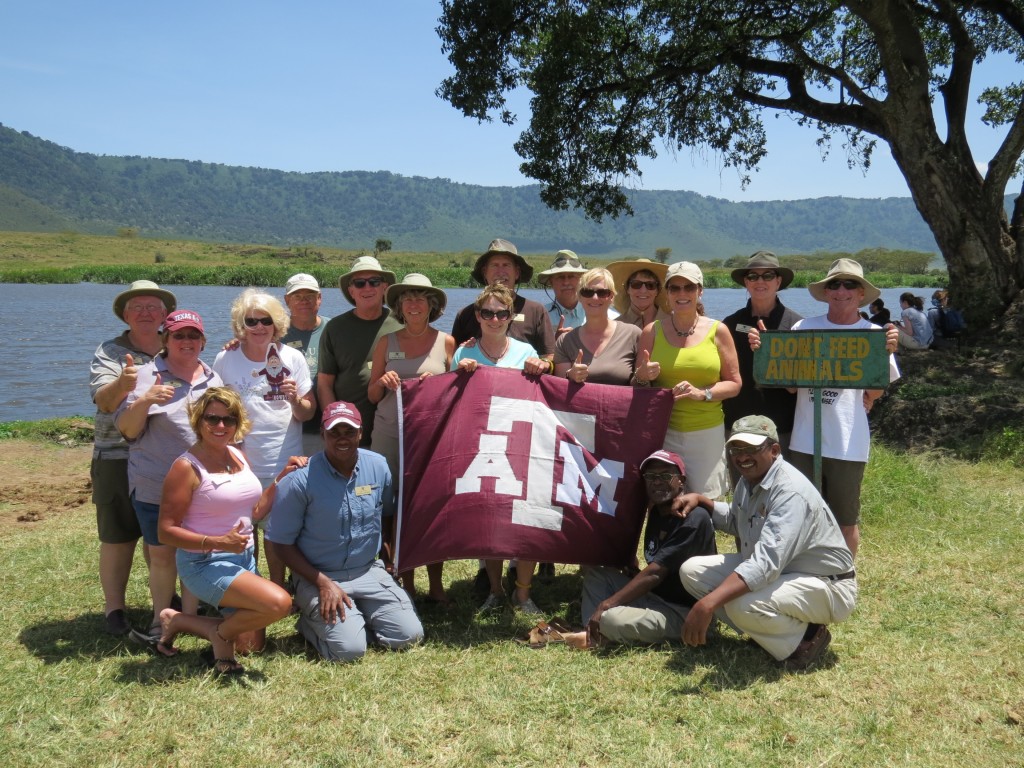 How has that influenced the number of copies and the size of the catalog that you produce?
It really hasn't. I think having that product sitting in somebody's living room or on their desk or just for them to thumb through and look at and see where we're going instills in them a presence beyond just getting an email and forgetting about it. Having that booklet in their house or office to look at and put sticky notes on or dog-ear, I still think that's important. We do a survey after a trip to try to find out how did they find out about the trip. It's still the printed brochure or a mailing.
What other sort of promotions do you carry forth?
Each year we have a get-together the Friday night of a football weekend. Football is big in Texas, so everybody comes to a football game. So on Friday evening we put together a dinner on campus and invite our travelers from the past year as well as people that have been on five or more trips. It's a way to say thank you to them.
Last year we had 325 attendees. Our vendors are there to talk about next year's trips to get them excited, maybe even sign up. We announce our photo contest winners for the year and have door prizes. It's just a fun evening.
What's your criteria for finding and evaluating tour providers?
A lot of it is word of mouth. What's working for my colleagues? What's not working? I visit with them at the Educational Travel Conference (ETC) then check references to find out if it is going to be a fit for Texas A&M. We look at their product and how it fits and what they can provide for us. We have a manual we put together for our vendors that lays out the requirements of what we need as far as marketing, liability insurance and what we ask for them.
Where do you get new ideas for trips and how do you keep them unique?
Sometimes my travelers will come and give us some ideas about different trips or destinations. Probably most of it is from my colleagues, spending time with them, either at ETC or at a Southeast travel planners' conference. I rely on my colleagues a lot and, and doing this for 14 years I have built a strong peer network.
We do something unique that I don't know if any other school in the country's doing—sporting travel. Now, some schools probably would shy away from that, but several years ago we figured if people want to go bird hunting or fishing, we'd offer those trips. We've had success with it. Again, it's a very specific market; we don't advertise it widely, but it has worked.
Find more interviews like this by listening to the Traveling Tribes podcast.
Something else we try to do is get our alumni involved when we're at the destinations. For years the head of the Panama Canal was one of our alumni. He would send some of the Aggies that work for the Panama Canal onboard the ship while we were transiting the canal. That makes it very special to be able to visit with the Panamanians who truly work for the canal and having our flag fly. We also have an Aggie that's a pilot for the Panama Canal and he comes on board and pilots the ship while we're transiting. Some of those things people will remember forever.
This April we did a pretty special trip to Washington, D.C. It was a long weekend —we did monuments tours at night and dinners. We had our U.S. Congressman, who's an Aggie, give us a tour of the Capitol and a tour of the White House with some behind-the-scenes that most groups don't get.
But probably the highlight of that tour was with General Mark Welsh, who's the chief of staff of the U.S. Air Force. We're good friends and I've known his family for years. We let him know we were coming up, and he and his wife invited our whole group into their home for dinner. He set up tours of the Pentagon, we toured Arlington Cemetery, and then he and his wife hosted our entire Aggie group at their house. It was great for our travelers, their having dinner with the chief of staff of the U.S Air Force and they couldn't have been nicer.
What's the one piece of advice you'd suggest to fellow alumni/non-profit travel planners to get them going in the right direction?
Establish trust. I always have to keep in my mind when I'm putting a trip out there, this is not just my trip; this is a trip Texas A&M is standing behind and the alumni association. And when they sign up, they feel like this is going to be a great product because this is from my university. We take reservations and talk to our travelers on the phone, that's important because you want to have that bond and connection. Some schools go directly to the vendors and they don't have that connection. But, you know, travelers come by our office every day; they call us every day. So I think having that bond, that connection that they know who you are and they know to call you for questions or concerns. It's relationships and trust that are the key factors.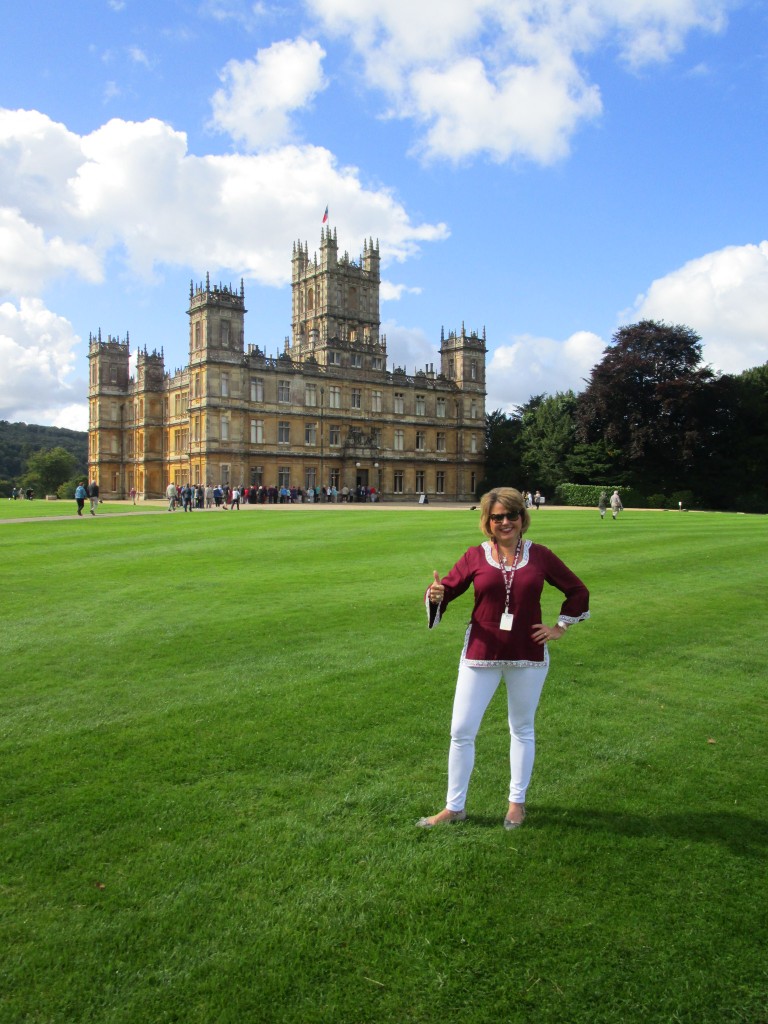 As a board member of ETC, what would you say is the state of the alumni travel market?
I think there's a lot of potential for growth. We see our peaks and valleys depending on world situations and economies, but people want to travel and they see this as a great way to do it with a commonality, that shared experience going to the same university or traveling with fellow educated travelers. It's a unique bond in that sense. Instead of traveling with a random group off the Internet, you can make new friends or see fellow alumni. It makes a huge difference.
Connect with 

Jennifer Bohac, Texas A&M Traveling Aggies