Consider these three new Iowa destinations when planning your Hawkeye State adventure
Lost Island Theme Park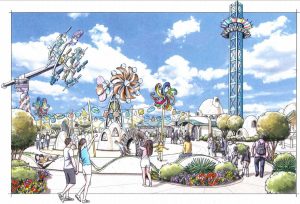 The popular Lost Island Water Park in Waterloo will debut a companion theme park this year. Continuing the Polynesian theme of its sister park, the new area contains over 30 attractions spread across five themed "realms" that are distinguished by their architecture and characters that correspond to a classical element found in nature. The Muara (fire) realm will feature thrill rides in the shadow of a volcano, Awa (water) will host an ocean battle attraction, Udara (air) will be populated with swings and spinners that harness the power of the wind. Group discounts will be available for groups over 20, with plentiful motorcoach parking and pavilions for meals and breaks.
Big Grove Brewery Taproom
Looking for a group-friendly nightcap when you visit the Des Moines area? The popular Big Grove Brewery has transformed the Crescent Chevrolet building in the city's Sherman Hill neighborhood into the focal point of a new "eatertainment" hub that contains plentiful seating and beautiful skyline views from the 12,000-square-foot patio. The brewery will offer a diverse menu created by executive chef Benjamin Smart, with a particular emphasis on healthy meals that pair well with beer, and your group can sample delicious creations like the Iowa City Lager, Arms Race Pale Ale and 1939 Red Ale.
Sugar Freakshow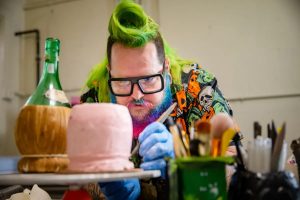 Did you catch one of Netflix's latest crazes? "Is It Cake?" brought a host of America's top bakers to make creations in an attempt to trick the judges into thinking the item was realistic and not cake. Iowan Andrew Fuller, and winner of season one, is opening a new studio in Des Moines. Unlike typical bakeries, Sugar Freakshow will still function primarily as a commissioned cake business, but Fuller plans to host customers and fans on live sculpting days. On one side of his shop he has installed a stage and old movie theater seating where people will be able to watch him create his hyper-realistic masterpieces