Architecture aficionados will be stunned by the treasure trove of landmarks in the Oak Park area, including more than 25 structures designed by Frank Lloyd Wright. The architect's home & studio offers a fascinating glimpse into his early career, while his Unity Temple heralded a new era of innovation in modern design. Explore opulent mansions with historic pasts, Ernest Hemingway's renowned birthplace and a micro-local distillery that concocts artisanal cocktails with historic recipes.
4 Unique Experiences on This Trip
[list line="no" style="style1″]
Frank Lloyd Wright Home & Studio
The Nineteenth Century Club
Ernest Hemingway Birthplace
Cheney Mansion
[/list]
Duration: 2 Days
Available: Year-round
This Itinerary is Ideal For: Adults over 21
Itinerary Details
---
Day 1
Begin your adventure seeing the landmark that spelled a shift in architectural practices across the country. The Frank Lloyd Wright Home & Studio, nestled on a tree-lined street in the heart of Oak Park, was completed in 1889 and is widely considered to be the birthplace of Prairie style architecture. Marvel at original blueprints in the famed architect's immaculate laboratory before taking in the spectacle of colorful stained glass and ornate wood carvings in his adjacent living quarters.
Next, hit the streets of the Wright Historic District. Listed on the National Register of Historic Places, the neighborhood is home to 25 Wright-designed treasures. Many are private residences not open for interior tours, but exterior visits alone offer a captivating glimpse at the evolution from traditional homes to the flat-roofed designs that cemented his legacy.
After lunch, experience unique charm and character at The Nineteenth Century Club. Once the private women's club for the area, this landmark building now plays host to a range of public art, music and cultural events. Catch a mid-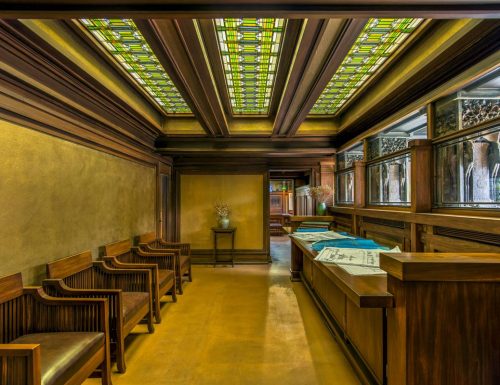 afternoon musical performance in its recently renovated ballroom before heading over to Frank Lloyd Wright's Unity Temple. Hailed as one of the most innovative structures of the 20th century, the National Historic Landmark is fresh off a long-awaited $25 million restoration project. Sitting in the temple's sanctuary is encouraged so guests can absorb its striking skylights, geometric elements and decorative woodwork.
Customize a night perfect for your group's interests. Prairie-style enthusiasts will relish a private evening tour of George W. Maher's Pleasant Home. This 30-room mansion, one of the nation's most distinguished examples of Prairie-style architecture, boasts intricate woodcarvings and extraordinary art glass windows. Cap the tour with a meal served to the group in the home's elegant dining room. Groups looking for a more traditional night out can dine and drink at any group-friendly eateries in town: Winberie's Restaurant offers New American grub in comfortable digs; Paisans Pizzeria & Bar in Berwyn serves Italian-American favorites in a bustling, industrial-chic space; kick back on Oak Park's largest patio with creative Latin-fusion fare at Maya Del Sol; or visit the upscale casual Cooper's Hawk for made-from-scratch American dishes with global flavors and award-winning wines.
Day 2
Start your morning with a private guided tour of the Ernest Hemingway Birthplace. The renowned residence, a beautiful Victorian home where the celebrated writer spent his first six years, is rich with Victorian decor, rare family photographs and illuminating clues to the impact Oak Park had on Hemingway's writing practice.
Your architectural odyssey continues down the block at the Cheney Mansion, a 12,000 square foot jewel reminiscent of an old English country manor. Wander through its grand formal rooms and separate servants' quarters, then step outside and relax in the idyllic 2.2-acre garden. You'll be surrounded by an impressive espalier fence, waterfall fountain and woodland walk.
Now that you have seen Oak Park's finest historic sites, discover how they came to be at the Oak Park River Forest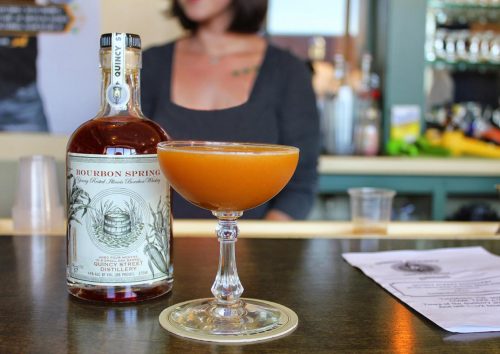 Museum. Housed in a repurposed historic firehouse, this new museum tells the story of these distinctive communities through rotating exhibits and community events. A customized tour with a local historian allows for hands-on exposure to never-before-seen artifacts.
Wrap up your afternoon with a visit to the Quincy Street Distillery. The first of its kind in the region, the Riverside-based distillery has garnered buzz with its small-batch spirits using historically inspired recipes and regional ingredients. Follow a guide through the bonded area where spirits are distilled and bottled, learning humorous anecdotes about the area's history of prohibition along the way. Afterwards, groove along to Prohibition-era tunes while sipping a handcrafted cocktail in the Speakeasy bar.