The Itinerary at a Glance
Visit McHenry County and enjoy the history, brews and amazing views that are scattered throughout. Your group will enjoy the unique and charming hidden gems that make McHenry County a slice of country just outside of the second city!
3 Unique Experience on This Trip
[list line="no" style="style1″]
Visit a variety of shops at the Historic Woodstock Square
Explore the Volo Auto Museum & Antique Malls
Take a tour of the Sanfilippo Estate
[/list]
Duration: 3 Days
Available: Year-round
This Itinerary is Ideal For: Adults over 21
Itinerary Details
---
Day 1
Woodstock, Harvard
The adventure of your visit begins at the historic and charming Woodstock Square, home to one of Illinois' best farmer's markets and many of the scenes from the classic 1993 film Groundhog Day.  You may not see Bill Murray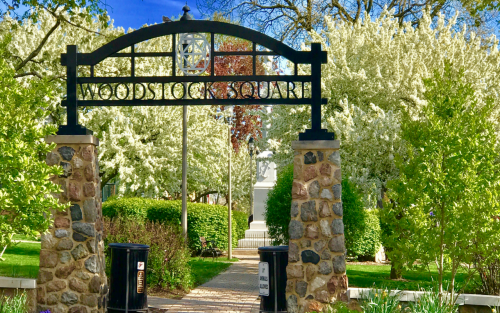 himself, but you'll definitely recognize this downtown square the second you arrive. The first stop is a tour of the Woodstock Opera House, built in 1889. Many famous faces have gotten their start there, but we won't spoil it for you. Once you finish your historical tour, you will have time to explore and shop the many charming small businesses that call Woodstock their home. Make sure to stop by Ethereal Confections for handmade bean-to-bar chocolate and Silver Prairie Farm Natural Soap Company for a goat milk soap demonstration.
By now you're going to be getting hungry, so your group will make their way to the Loyola University Retreat and Ecology Campus for a chef-demonstrated cooking class. Most groups prepare handmade pasta, sauce and bread, but there are many other options to choose from. Don't leave without getting one of their warm homemade chocolate chip cookies. After your meal, the manager of the in-house organic farm will give you a tour of the gardens on property that provide vegetables for their meals and local restaurants.
Inspired during a trip to Trinidad by a live steelpan drum performance, Matt Potts decided to bring this energy home and start Chicagoland's largest steelpan organization: Potts & Pans. He now shares this love with all who enter Culture Arts & Music by providing groups with a unique drum circle experience. Whether your groups are seasoned musical performers or have never touched an instrument in their lives, you will be amazed at the joy and energy that is created with your group.
It's now time to relax and possibly enjoy an adult beverage. Rush Creek Distillery is ready to welcome your group to their tasting room to give you a full tour of the facility as well as a spirits tasting.
Just across the street from Rush Creek Distillery is Harvard's Historic Starline Factory. This remarkable factory dates back to 1883, when Henry Ferris invented and patented the hay carrier along with more than 50 other products to help streamline farm work. More than a decade ago this building was rescued from demolition and renovated to be a destination for artists, art enthusiasts and special events. While visiting, your group will enjoy dinner in this historic old factory and learn more about its history.
Day 2
Richmond, McHenry, Crystal Lake
Now that the group is fully rested after a night in one of our many comfortable and accommodating hotels, they can make their way up to Richmond to visit Ginger Blossom. Ginger spent years exploring the world and finding treasures that you cannot find in most Midwestern stores! Ginger makes it a priority to purchase fair trade ethnic and traditional crafts, rugs, furniture, antiques and more.
There are many Richmond agritourism experiences to try depending on the season. Visiting in the spring or summer? Stop by Stade's Farm & Market for fresh berry and vegetable picking! Visiting closer to late summer or fall? See our friends at Richardson Adventure Farm to learn about how they create the World's Largest Corn Maze. Groups also love visiting Royal Oak Farm Orchard for the down-home experience of apple picking! They are also home to the Country Kitchen, where you can find one of the best pot pies in the area.
It's time to start thinking about lunch, and there is no better place to stop than Epic Deli in McHenry. These quirky guys are making up sandwich combinations that you have to taste to believe! Visit McHenry County can help you narrow down a smaller menu and get the order placed so you have time to enjoy!
Next stop is the one of the country's largest auto museums: Volo Auto Museum. Whether your group is filled with car buffs or antique-lovers, this 35-acre destination will keep them engaged for hours. Have you ever wondered what your favorite TV or movie car looks like up close? You'll have the chance to see the Ecto-1 (Ghostbusters), Mystery Machine (Scooby Doo), Fred Flinstone's car and the Mach 5 from Speed Racer.
McHenry County is home to two great breweries that distribute their creations nationwide! Take your pick or visit both Crystal Lake Brewing and Scorched Earth Brewing to have a tour and tasting of some of their most popular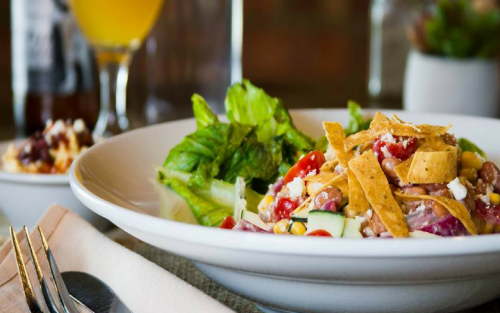 beers. Both of these locations hand craft beers using locally sourced materials for a flavor you can only find in McHenry County.
The sun is starting to set, which means it's a perfect time to head to Duke's on the Water at The Quarry Cable Park for dinner. Duke's is a green certified restaurant, so it's guaranteed that you group will receive one of the most fresh and creative meals they have had in a long time. Not only will your meal wow you, but the view of the "The Quarry" will too! One of the country's largest cable-powered wake board parks calls the Quarry home, and you will get to watch these daredevils first hand!
Day 3
Barrington, Algonquin
You can't visit McHenry County without seeing the unbelievable Sanfilippo Estate. The Sanfilippo family may call this home, but they open their doors to group tours to explore their elaborate collection of automated music machines, European Salon Carousel and 8,000-pipe Wurlitzer theater organ. This is a three-hour docent lead tour, so make sure to leave plenty of time in your schedule for this stop.
Last but not least your group will hop aboard your motor coach and head to Port Edward Restaurant for a hearty lunch before hitting the road. This place is a local favorite that has been offering seafood for over 50 years and has been named one of the most unique dinning locations in the country!