Offbeat museums will educate and entertain your group
When it comes to the weird, the wacky and the educational, Idaho's museums offer a side of history you didn't even know you were missing out on. Visitors can immerse themselves in some of the most unique cultural experiences in the state, with learning opportunities that can't be found anywhere else. Interactive exhibits, eclectic collections and hidden treasures abound in the Gem State.
Idaho doesn't shy away from its proud hometown history — just ask the Idaho Potato Museum in Blackfoot, Idaho. This versatile vegetable has been an integral part of the state since the first crop of spuds was planted here in the 1800s. The museum tracks the potato's journey with a series of murals and exhibits, explaining how the simple spud became a major contributor to food security around the globe. The interactive Potato Lab demonstrates how potatoes can be used in experiments. The museum houses a huge collection of potato mashers and the largest potato crisp ever made.
From spuds to soap suds, the Museum of Clean explores the idea of cleanliness in different aspects of life — clean air, clean language, clean arteries, clean floors and more. This six-story building houses the world's largest vacuum cleaner collection, where you can see and test some of the 1,000 models. Visitors get a visual lesson in waste at the Texassized trash can exhibit, flash back in time to the life of an old-time chimney sweep, and see models of toilets from Queen Elizabeth of Austria to one that fits in a suitcase. The museum has plenty of interactive exhibits for kids or for adults interested in more detailed tours.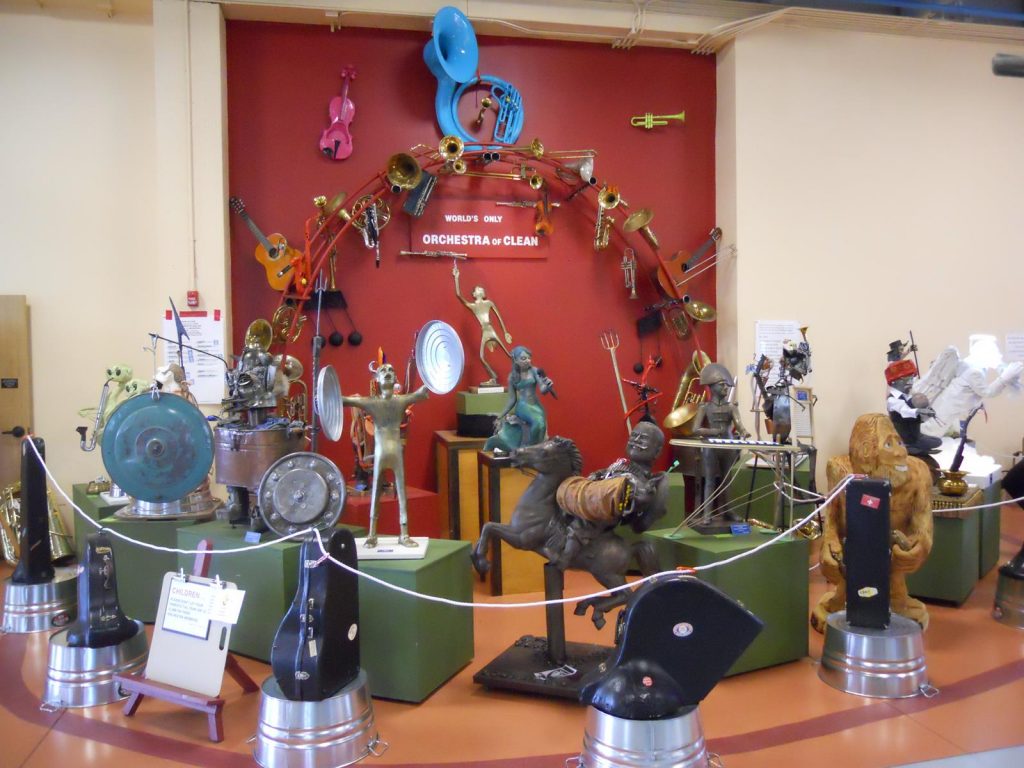 Visitors will find themselves retracing the steps of one of the most notorious outlaws in history at the Butch Cassidy Museum in Montpelier. The building is the last standing bank in the world which was robbed by Butch Cassidy and his gang. So, the next time your group is in Idaho, pay a museum a visit. Your guests will be wiser and happier for the experience.
There are so many more museums to explore in the state, including the Idaho Museum of Mining and Geology, The Idaho Black History Museum, the Old Idaho Penitentiary, the Basque Museum and Cultural Center and the Idaho Military Museum.