This itinerary at a glance: Missouri River Country is full of hidden treasures and fascinating finds. From the Badlands formations with buried fossils to agates along the Yellowstone River to panning for gold in the Little Rocky Mountains, keep your boots handy and your spirit of adventure ready.
Duration: 3 Days
DAY 1
Arrive in Zortman on Highway 191. Just 50 miles north of Roy, Montana, this small community of around 70 people is located in the Little Rocky Mountains. Once a booming mining community of nearly 2,000 people, it is now a quaint and quirky place to get outside and meet some locals.
Spend your day panning for gold. This is the real deal, not an amusement park type flume and a bag of soil that promises gems inside. Trust your luck there is gold in those streams. Prefer a walk in the clear, fresh air than take a hike to the iconic little white church. There are also great fishing and bird watching available.
Zortman Motel & Garage is the place to get all the info you need for fishing, bird watching, and panning for gold. Dinner tonight is at Miner's Club & Café. This small diner provides generous portions for breakfast, lunch, or dinner. Friday night is Prime Rib Special.
DAY 2
Enjoy breakfast before checkout and departing for the one-hour drive to Malta. Today is all about digging for dinos. Eastern Montana is truly Big Sky Country and home to countless dinosaur specimens. Make your reservation well in advance before heading to the Great Plains Dinosaur Museum and Field Station to meet your dig crew. The museum is a premier stop on the Montana Dinosaur Trail. On display at the museum are rare fossils, including fish, invertebrates, and a variety of dinosaur species.
The dig crew will provide transportation to the dig site, lunch, and water. Make sure you have a small back pack, or tote, refillable water bottle, hat, neck scarf, lightweight clothing, good boots, hiking shoes, sunscreen, bug spray, and your camera. There will be plenty of photo ops.
Rest and relax after checking in at the Great Northern Hotel, Malta's full-service hotel with an updated lounge and coffee shop. Enjoy dinner tonight at the hotel's elegant steakhouse. Save room for a slice or two of pie.
DAY 3
You've panned for gold, hunted for fossils and now it's time to go rockhounding. After an early breakfast and checkout, we'll be doing the 3.5-hour drive to Sidney. Glasgow, which has been deemed the official "middle of nowhere," makes a fun stop along the way. The Fort Peck Dam Interpretive Center and Museum features two of Montana's largest aquariums showcasing native and game species of Fort Peck Lake and the Missouri River. Other displays feature present and historical animals of the Charles M. Russell National Wildlife Refuge.
Grab lunch at any Sidney Central Avenue grill or market before heading to the Yellowstone River to see what outdoor adventure awaits you. Spoiler alert: you'll be searching for agates along the shore of the Yellowstone River.
You'll need knee-high rubber boots or hip boots, so you can access shallow areas of the Yellowstone River and get from sandbar to sandbar. Most of the land adjacent to the Yellowstone is private, so you'll enter the river where fishing access is provided. It's perfectly legal to hunt for colorful agates on any part of the river that is below the highwater mark.
Check in to one of the half-dozen group-friendly hotels for some rest and relaxation. Make tonight's dinner special at any of Sidney's fine restaurants. Share the wonderful treasures you've discovered in Montana's Missouri River Country.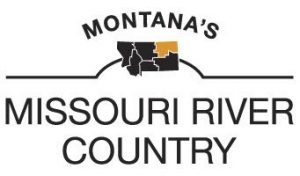 Montana's River Country
Carla Hunsley/Executive Director
1-800-653-1319
#MissouriRiverCountry