Route 66 attractions capture antiquated Americana along the historic Mother Road, stretching 2,448 miles from Chicago to California
Route 66 attractions have enticed travelers for many decades and the historic highway has long been seen as a symbol of escape, optimism and freedom. It represents opportunity — not only for travelers but for dozens of roadside attractions that set up shop. Missouri entrepreneur John Woodruff first helped promote the idea of Route 66 in the 1920s. By 1938, the entire road was paved, and Midwesterners were using it to migrate or vacation in the Southwest and stopping at Route 66 attractions along the way.
Realizing drivers would need motels, diners and services along the way, business owners eventually flocked to the historic highway, bringing life to formerly isolated communities along the route. The road became crucial for transporting goods and military supplies during the Second World War. After the war, families found themselves with more income and leisure time. As a result, the route boomed as vacationers embarked on the tradition of the Great American Road Trip. Much of Route 66 remains and travelers can still drive the famous road along Interstate 44. The remaining Route 66 attractions offer road-trippers an experience of true Americana on the Main Street of America.
Drive-in to this Route 66 Attraction in Carthage
Decades after the post-war boom, this classic symbol of American culture combines cars, movies and concession stands. With an enormous 66 sign on the back of the projector screen, the 66 Drive-In Theatre in Carthage is one of the last of its kind. This Route 66 attraction has a screenhouse, playground and parking lot that date back to 1949, and it retains much of its original character.
Gary's Gay Parita Gas Station
Gary's Gay Parita in Ash Grove is a gas station that doesn't have any gas, but it has plenty of stories. Fred Watson, the original owner of the 1930s-style gas station, named the place after his wife, Gay. It became a favorite Route 66 attraction before it burned down in 1955. Fortunately, it has been restored, thanks to Gary Turner.
Visitors often stop at the service station to explore the antique road signs, vintage vehicles and old gas pumps in front of the roadside store. But the real reason to visit was for the conversation. Gary and his wife Lena would chat with travelers passing through, recommending places to stop for lunch down the road and sharing stories about the items at the old service station. Although Gary and Lena have both passed away, their daughter Barbara now runs the station as her parents did, greeting visitors with warm conversation and tales about living on old Route 66.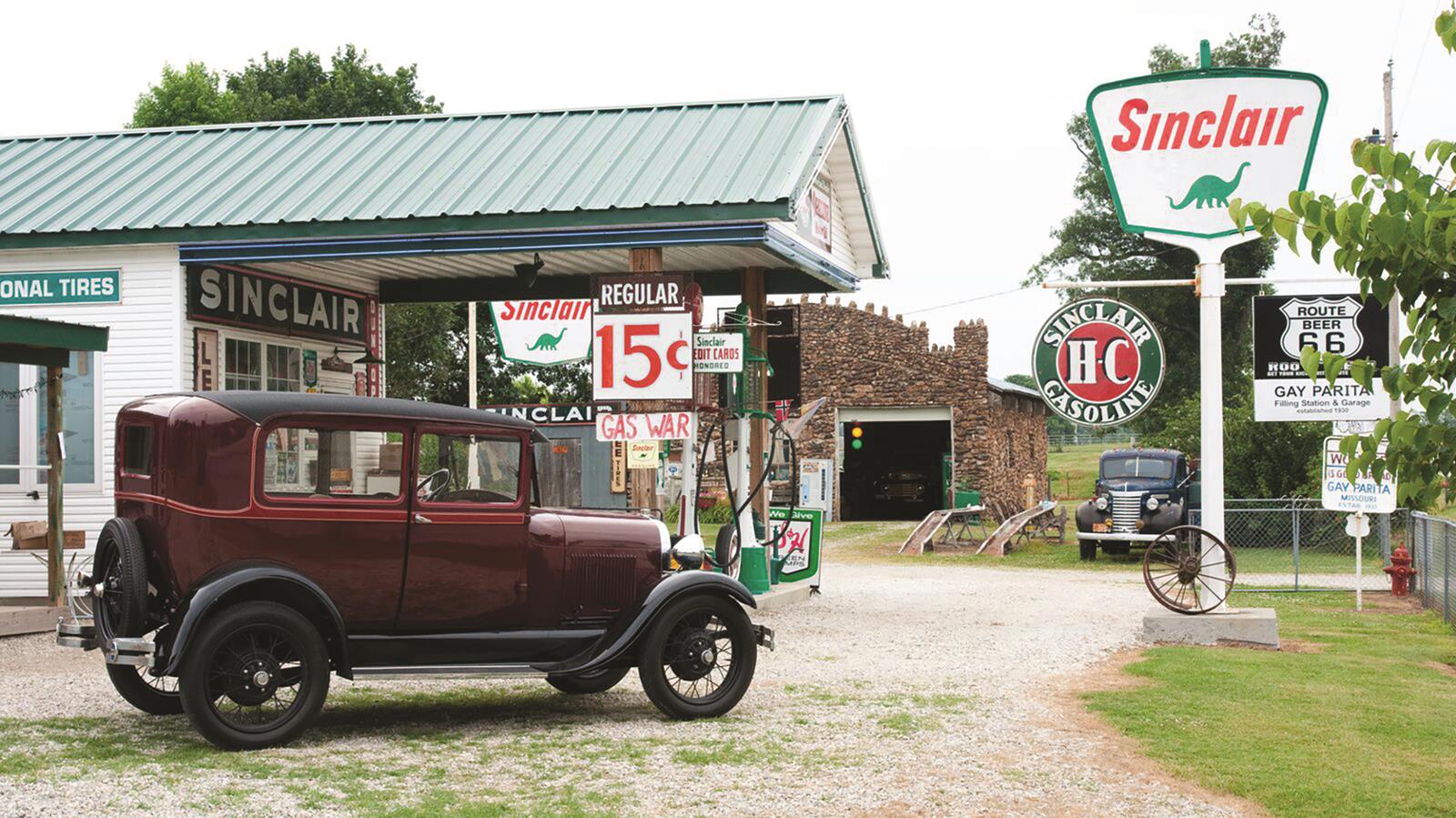 A Route 66 Attraction that Touts History located in Lebanon
Looking for some facts for the road? Lebanon's Route 66 Museum opened in 2005 and has been sharing the history of the Mother Road ever since. See maps of the route, a 1950s car, a rusty guard rail and gas pumps from another time. The museum features a salt and pepper shaker collection from diners along the route and showcases items demonstrating the traditions of decades past.
Sweet Treats and More in Uranus, Missouri
Is your drive lacking funnel cakes? Looking for a tattoo shop or sports bar? Anything a driver could need can be found in Uranus, Missouri, a Route 66 attraction that doesn't skimp on hometown service. The site includes a festival food truck lot, nightclub, gun range and general store.
There's also plenty to see at the Uranus Sideshow Museum and the Escape Room. The Fudge Factory is particularly well-known for its homemade treats — the perfect sugar rush to get you back on the road. Another great stop is the Moonicorn Creamery & Funnel Cakery, which serves fabulous hand-dipped ice cream and funnel cakes.
Mural City Along the Mother Road
After you treat your taste buds, treat your eyes to the sights of Cuba, Missouri, dubbed "Mural City." This Route 66 attraction features 12 outdoor murals, each one telling an interesting story. Stop by the mural of actress Bette Davis, who visited Cuba in 1948. Other famous visitors, including Harry S. Truman and Amelia Earhart, also have wall paintings dedicated to them.
Visitors can learn about local history through artwork depicting life from decades past. From the Osage Nation meeting French settlers to a depiction of the Civil War, moments from the region's history have been captured with paint and displayed for passers-by to marvel at.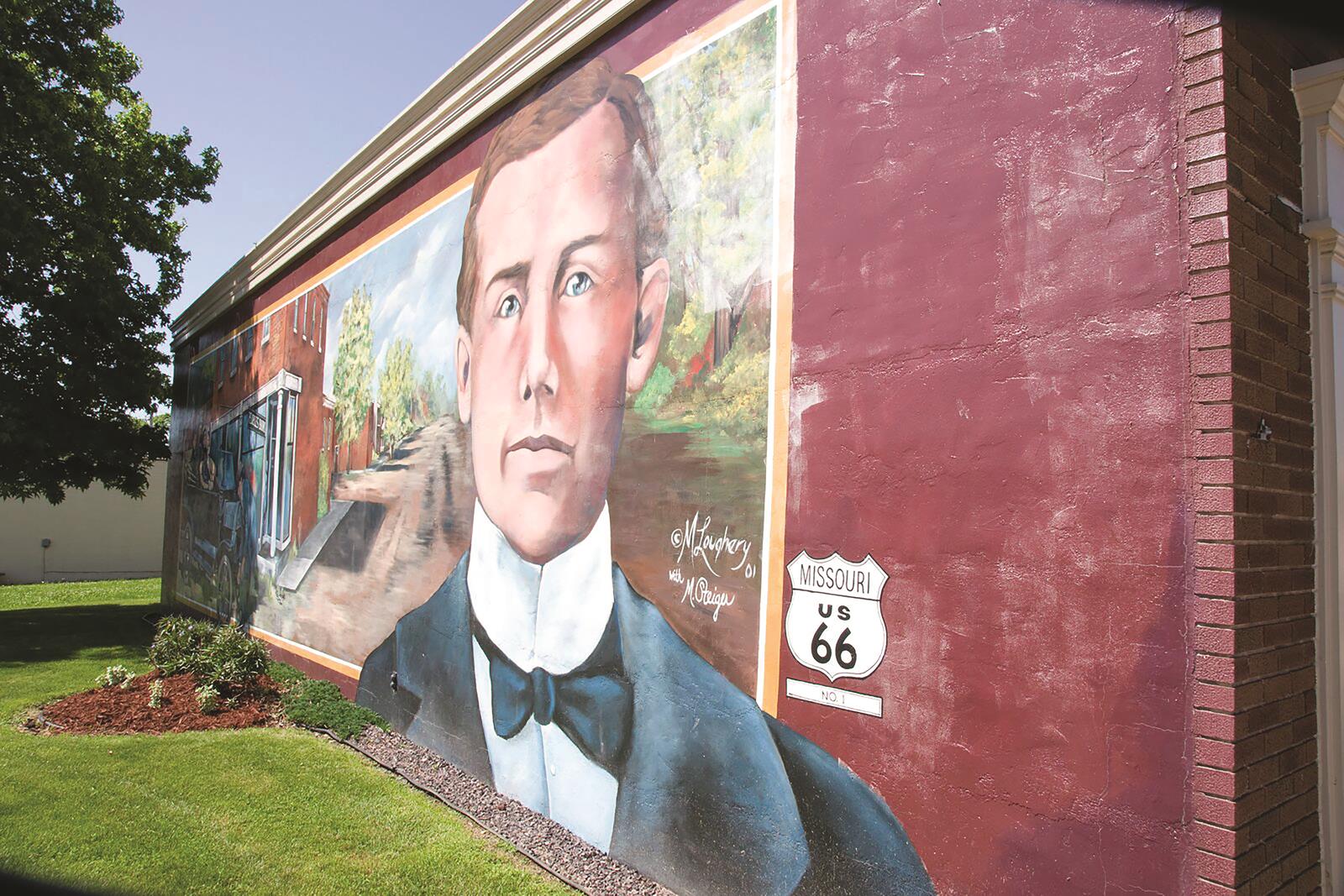 Ted Drewes Frozen Custard, St. Louis
If there's one thing you should be sure to try on Route 66, it's Ted Drewes Frozen Custard. What is that, you ask? Well, other than delicious, this frozen specialty is made from cream, milk and eggs, making it denser and smoother than regular ice cream. It's so thick that Ted Drewes employees turn it upside down before they hand it to you to demonstrate that it was made correctly.
There are only two Ted Drewes locations and travelers flock to them, tempted by treats like the concrete, where you can choose various mixin's like chocolate chips and cone pieces. Not even winter weather stops customers from lining up at this Route 66 attraction — yes, it's that good. Since the shop doubles as a Christmas tree lot during the holiday season, many St. Louis natives consider it tradition to pick out the perfect tree while enjoying a frozen treat. Each October, the shop ventures to Nova Scotia where it selects and harvests the finest Christmas trees. Ted's begins selling the trees the day after Thanksgiving through Christmas Eve.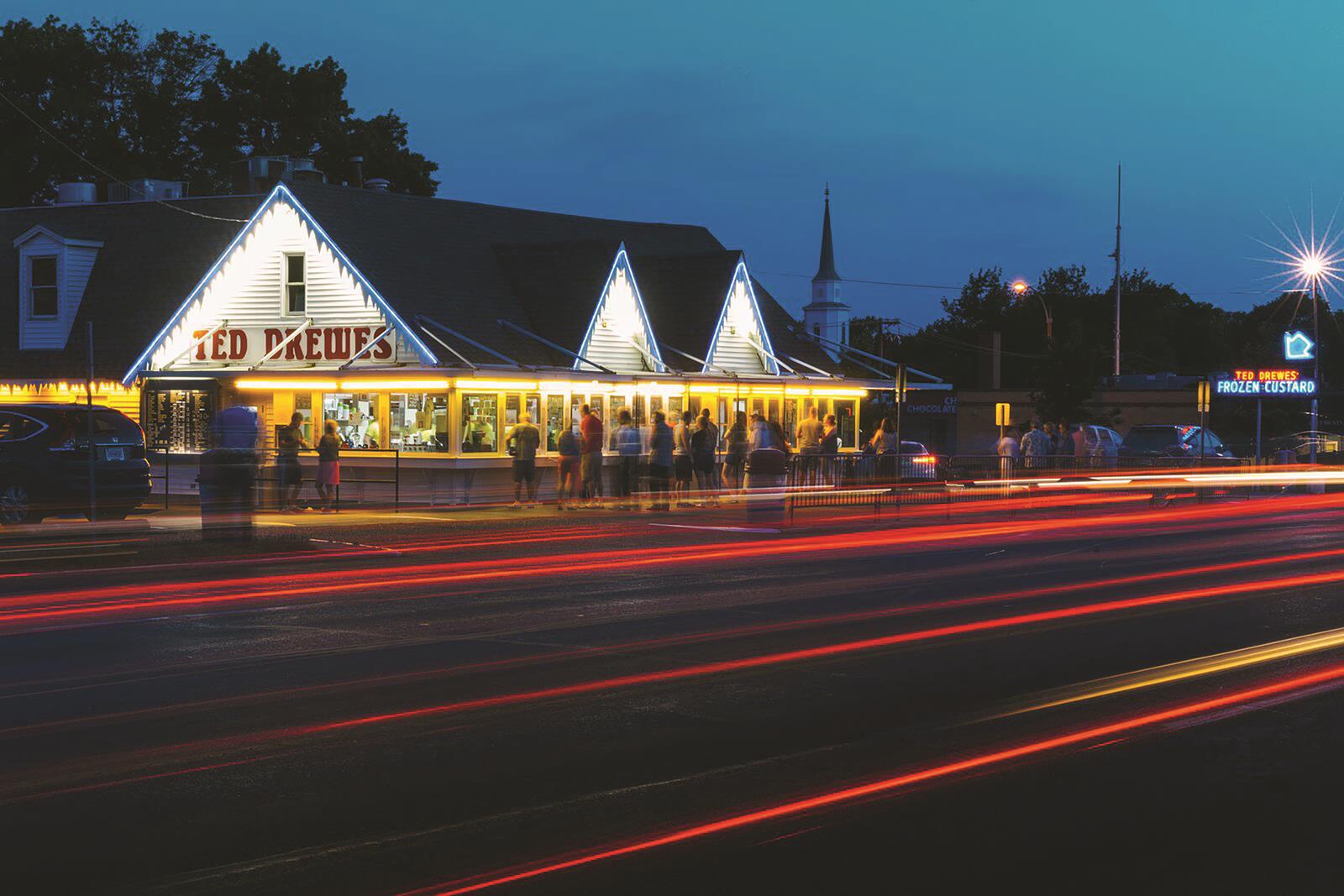 History Museum on the Square in Springfield
It seems natural to end a journey where it all began. A meeting with Missouri State Highway Commission Chief Engineer A.H. Piepmeier and Cyrus Avery, chairman of the Oklahoma Department of Highways, determined that while they were satisfied with Route 60, they liked the sound of Route 66 better. They submitted the latter and it was approved November 11, 1926, the official birthdate of U.S. Highway 66. Located on the historic route, the recently reopened History Museum of the Square is a regional history and education destination. Six galleries with interactive and video displays are featured. None are more informative than The Birthplace of Route 66 gallery.
Be sure to download the current issue of Leisure Group Travel for more road trip ideas.
By Lauren DeLorenzo