A comfortable place to stay is of central importance to all holidays. Some people may be happy with a small tent pitched in the middle of the countryside. But most of us are looking for a little bit of paradise where we can relax and enjoy the scenery, discover a new world and forget about work back home.
Hotels have always topped the list of the most popular holiday accommodation. With good websites and online booking widely available today, there is little danger that a tourist arriving at a holiday destination will find a building site. But planning is all important to get good value for money.
If you are arranging one of those special trips such as a honeymoon or wedding anniversary and hope to stay in a five star hotel, investigate room prices and sizes thoroughly. Five-star accommodation in many beach resorts and small, picturesque towns will give you that extra bit of luxury you crave and are happy to pay for. But unless you really have lots of money to spend, this may not be the case in large cities. In those popular cities full of cultural treasures, a suite in a four-star hotel could be more luxurious and cheaper than an average five-star hotel room.
Make sure that you check out all of the faculties such as swimming pools, indoor and outdoor, children`s play areas and crèches and whether breakfast is included in the room price. If you are looking for a quiet time, don`t stay close to a main road or the nightlife centre of a beach resort.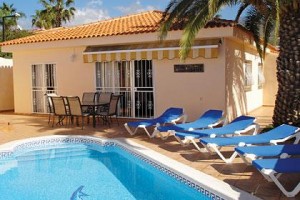 Self-catering accommodation comes in many varieties. The main advantage is that there is usually more space in these types of rooms than in a standard hotel and you can have that cup or tea or coffee in the morning whenever you wish. When you book self-catering, it doesn`t have to be a daily slog of cleaning and cooking just like home. You can have daily or twice weekly service in the rooms and there could be a restaurant or cafeteria on the premises.
Cottages, chalets, villas and even fully-equipped yurts (Mongolian tents) can give you extra space, private gardens and pools or just a touch of the exotic. Plan carefully to ensure that this accommodation is close enough to any attractions you would like to visit and that the transport facilities are adequate. Enjoy that romantic dinner in the moonlight at a famous restaurant nearby in the knowledge that a good local driver will take you back to your private villa.