Girlfriend Getaways to Italy
Few destinations can match the country's 'dolce vita' lifestyle and its world class art, architecture, and dramatic history.  Treat yourself to a trip where you can relax and catch up with your favorite bellas over fresh pasta and delicious Italian wines!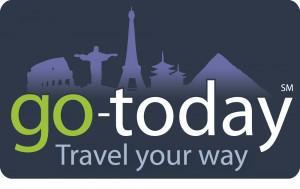 The Italian adventure begins in the Eternal City.  Rome abounds with ornate frescoes, buzzing piazzas, classical statues, cozy trattorias and stylish boutiques.   Instead of thinking there's "no place like home" Rome's charms will have your group shouting, "There's no place like Rome!" as you take a walking tour of the must see sights of this 3,000 year old city.
After soaking up all that history, take a break and lounge on the Spanish Steps with your favorite friends – scoops of velvety gelato in hand.   There's no better place in the city to both people watch and take note of the style tips of fashionable Romans.  Make your way over to the cascading crescendo of Rome's most famous fountain, the Trevi Fountain.  Your gal pack will find it hard to resist the urge to grab hands and splash around with Neptune and his water horses.  Instead, uphold the legend by throwing three coins in to ensure you will return for another amazing adventure.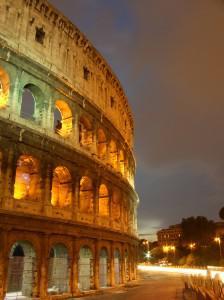 In the evening you and your friends can enact your own Roman Holiday moment as your group is whisked away on a private Vespa tour of Rome by night.  These retro scooters have become style classics and you will be the picture of carefree women on your candy colored bikes.  There is simply something magical about seeing the Colosseum lit up at night.  Imagine ancient gladiators like Spartacus fighting in front of enormous crowds of Roman citizens. Next, circle the Pantheon where its columns gleam in the moonlight and revelers make plans to meet at the Piazza della Rotonda before entering one of the lively bars surrounding the square.
As the sun rises on another day in Rome, contemplate a country within a country on a guided visit to Vatican City and St Peter's Church.   The treasures of the Vatican include the heartbreakingly beautiful Sistine Chapel, the Hall of Maps and the centuries old tombs of powerful Popes, some of whom changed the face of Western history.
Take advantage of free time in the city to explore fashionable shops and run your fingers over the buttery leather of the multitude of gorgeous handbags, gloves and belts for sale.  Later practice your fierce runway walk as you and your favorite friends enjoy modeling your new purchases for each other back at your Rome hotel.
Evening finds your group in a cozy trattoria in the Trastevere district.  The wine and laughter will flow as your group enjoys the fresh flavors of perfectly cooked pastas in various sauces as you recount your Roman adventures.
Sound like a good time? Check out our Italian sample itineraries here. Then dream up your ideal Italian adventure and request a quote from the go-today Groups department! Whether you have a group of girlfriends in need of a getaway, a family reunion or a faculty led art history class, go-today can customize a trip to Italy that suits your group's style, budget and interests.
Custom, Worldwide Group Travel
At go-today, we have been experts in global group travel since 1990.  From 2-3* hotels to luxury villas, our breadth of product gives us the ability to meet your budget. We specialize in tailor-made multi-city and multi-country itineraries around the world. Whether your group wants to eat their way through Italy, discover their genealogy in Ireland, explore thousands of years of history in China or explore the gems of South America which include Machu Picchu, Iguassu Falls and Easter Island, go-today can customize a trip to fit your needs.
Every group that works with go-today has a dedicated operations and service team to help them through the entire process of planning and booking a detailed trip for 10 or more people in order to make the process fun and hassle free. Go-today also offers in-market customer service while traveling so we are with you the whole journey to make sure things go according to plan.
From historical sites and museum passes to city tours and motor coach transfers, go-today has many options to help make the most of your group's trip no matter where in the world you want to go.
Tailor-made Itineraries

Friends & Family Vacations
Pre & Post Cruise

Culinary Travel
Affinity Groups
Incentive Travel
Faculty led groups
No matter what type of group, what destination and whatever the interests of your group, the travel experts at go-today will customize a trip to fit your needs.
Why book with go-today?
From a small family reunion to a large pre and post cruise excursion, we excel at arranging complex, custom itineraries for groups of 10 — 600 people.
We Make It Easy – We provide a quick turnaround on custom quotes.  Multi-city and multi-country itineraries are our specialty.  In addition, we help you organize signup deadlines, travel documents and payments.
Experience – go-today has managed over 6,000 custom group trips. We provide expert guides and high quality travel products.
Flexibility – We are able to tailor trips to fit any itinerary and budget.  Our collection of sample itineraries shows you the wide variety of group trips we can plan for you.
Peace of Mind – Dedicated two person planning team for every group plus an in-market contact during travel.
Contact us for more information
Go-today Groups Department
newgroups@go-today.com
800-290-6685
http://www.go-today.com/group_travel.aspx