Take your group on a remarkable adventure and discover the history behind one of the most critical battles of the American Civil War in Gettysburg, Pennsylvania.
For history buffs looking for an enlightening experience, a group trip to Gettysburg is a must-do. Each monument, exhibit and landmark tells a different story, shedding light on the Battle of Gettysburg, a heroic battle that helped shape the country's identity. A visit to Gettysburg allows groups to expand their knowledge beyond what is taught in school and get a first-hand look at this historic site. Below are some helpful tips on activities, eateries and accommodations.
---
What activities can groups partake in?
With a museum and visitor center, battlefield tours and various historic sites, groups won't run out of things to do on a visit arranged through the Gettysburg Foundation. Gettysburg National Military Park Museum and Visitor Center features Gettysburg Cyclorama, a world-famous painting weighing in at three tons and measuring longer than a football field, complete with light and sound experience. The film A New Birth of Freedom, sponsored by the History Channel and narrated by Morgan Freeman, provides groups a cinematic experience detailing the Battle of Gettysburg and insight into the Civil War. The Gettysburg Museum of the American Civil War includes interactive displays and the Gilder Lehrman Institute Special Exhibits Gallery. With the purchase of Film, Cyclorama and Museum Experience and museum-only tickets, groups can time travel back to Gettysburg and the American Civil War, opening a portal to events long over and people long gone. Letters speak to longing, fear and homesickness. Drums and bugles echo sounds of battle. Bloodstained stretchers scream about the wounded's pain. Sculptures reveal the whole of a person in a way a photograph can't. Slave leg irons reflect what it meant to be property. Bullet holes in bedposts convey that no one could hide. Cannons mirror might.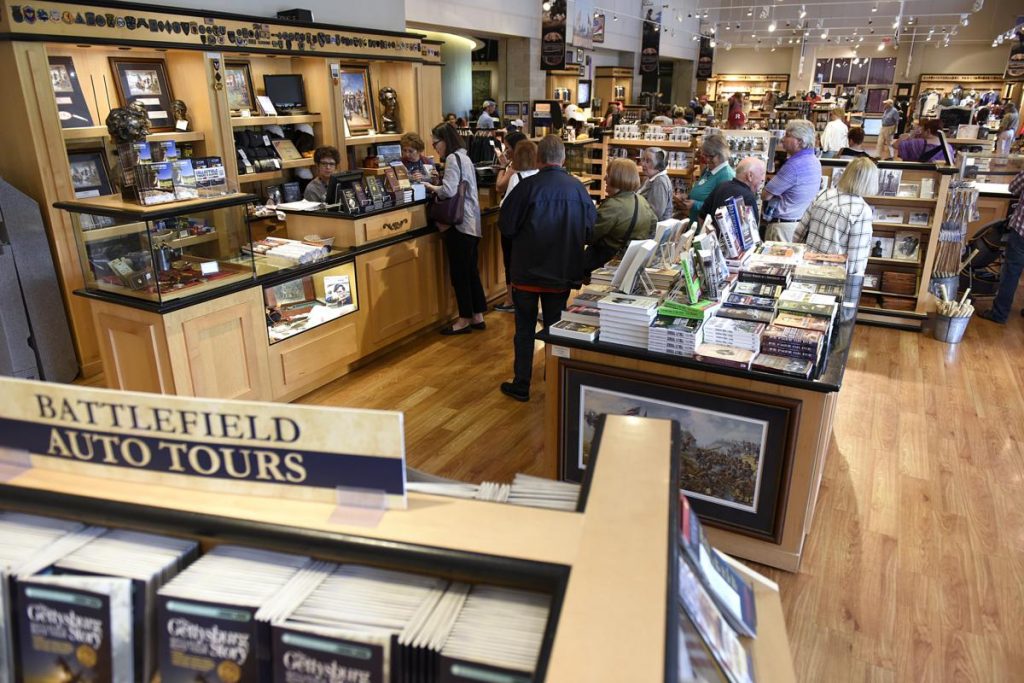 The Gettysburg Foundation Visitor Center also houses the National Park Service (NPS) information desk, where schedules and information on NPS ranger-led programs can be found.Groups should know that backpacks should be left in transportation vehicles before entering. Groups of 16 or more receive discounted rates and require advance reservations; group amenities include a separate group entrance, group restroom area, a bus drop-off and pick-up area, and a dedicated bus parking lot. Group ticket rates can be used for the Film, Cyclorama and Museum Experience, licensed battlefield guided tours, Eisenhower National Historic Site and David Wills House. The Museum Bookstore offers all things Gettysburg: books and media, clothing and accessories, souvenirs and toys. And, groups might want to take home some of the famous Mr. Ed's fudge, made locally.
What dining options are available for groups?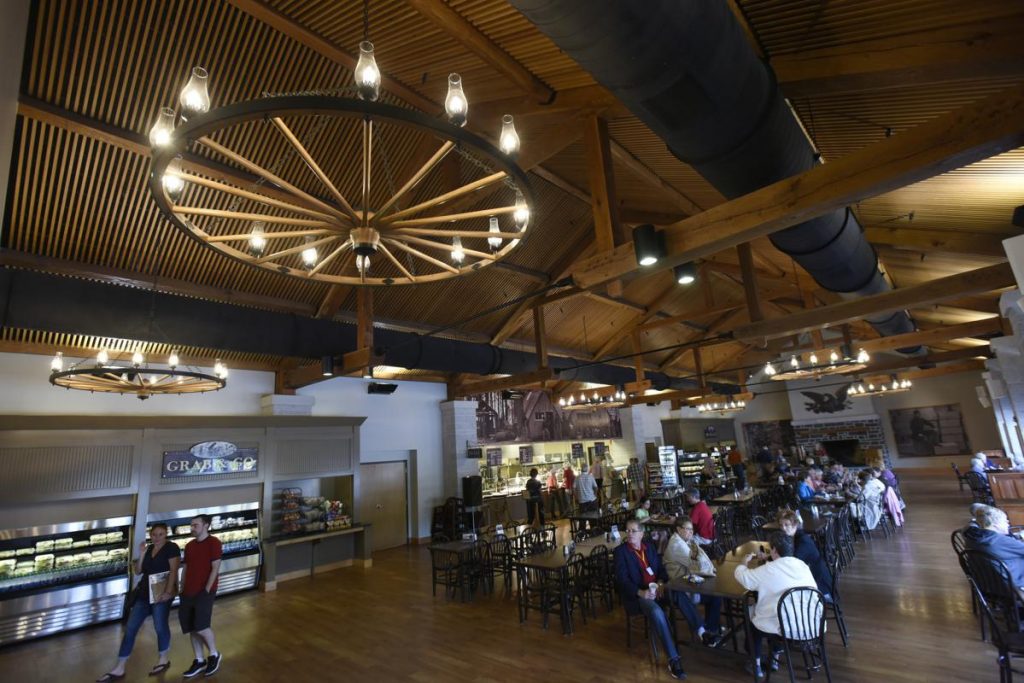 Gettysburg Foundation features the new Battlegrounds Cafe, which offers La Colombe coffee, espresso, specialty coffee drinks, breakfast sandwiches and delicious pastries. Refreshment Saloon offers a variety of menus.
Groups that mention this article at Battlegrounds Cafe will receive a large beverage at the small-beverage price with meal purchase. Group visitors can schedule pre-tour breakfasts or post-tour dinners in the Refreshment Saloon, and there is a picnic area on site. Boxed lunches or vouchers are also available to eat in or pickup. Pre-arrange these through the Refreshment Saloon, 717-334-5629 or email them at sales-gettysburg@aramark.com. To ensure the well-being and safety of visitors, food from outside sources cannot be consumed on the Refreshment Saloon patio or restaurant areas.
What are nearby accommodation options for groups?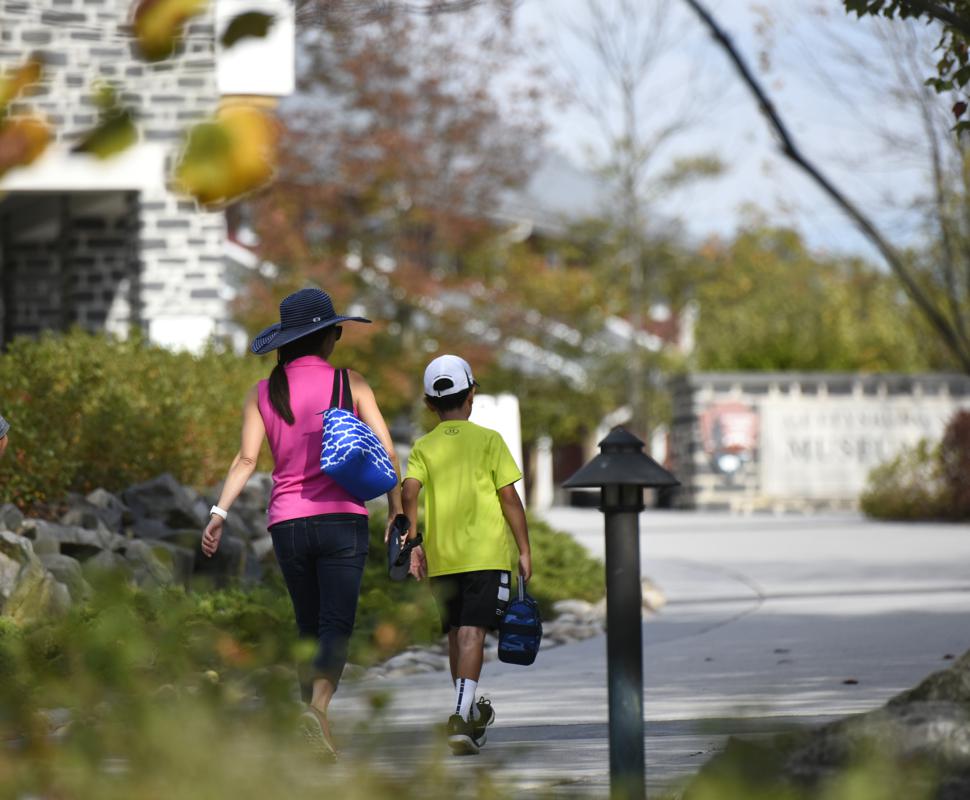 Gettysburg has a number of hotels and resorts perfect for large groups. The modern, Wyndham and Courtyard Marriott are both just six miles from Gettysburg National Military Park and the Museum and Visitor Center. Built in 1804, James Gettys Hotel is one of the last historic Gettysburg hotels, with a blend between a European boutique hotel and a traditional B&B. Quality Inn-Gettysburg Battlefield, located in the heart of Gettysburg, features indoor and outdoor pools, a complimentary hot breakfast buffet, free Wi-Fi and bus parking. Battlefield Bed & Breakfast Inn is a great option for large groups. The Gettysburg Foundation operates the Museum and Visitor Center with the capacity to host historic presentations, business meetings and seminars, and after-hours parties and receptions. Groups have the opportunity to include a living historian for their party or reception.
Groups should be sure to book accommodation in advance as hotels and resorts fill up quickly in peak tourist seasons. For a full list of guest-friendly Gettysburg accommodation options, click here.