Peaches, pecans and pioneer history, plus an enchanting touch of the Old World
Poking around a small town with a walkable historic district and a thriving Main Street shopping corridor is my idea of travel bliss. On a recent trip to the Texas Hill Country, Fredericksburg delivered on both fronts but offered some welcome bonuses as well, far surpassing my expectations.
Downtown's Main Street, for one thing, is ridiculously big. With four lanes in each direction and diagonal parking on both sides, it's much wider than what you'd normally find in a community of 12,000 people. Moreover, the bustling strip boasts a surprisingly sophisticated level of dining and boutique shopping. Unlike main drags in other small towns, the street runs for blocks and blocks through the commercial core, past shop after shop after shop, art galleries included. It certainly lends Fredericksburg a sense of well-being.
How does such a limited population base in a largely agricultural area support all this retail activity? Someone asked our guide that question on our narrated trolley tour through the historic district that encompasses Main Street. A thriving tourist trade, he answered, accounts for much of the economic impetus.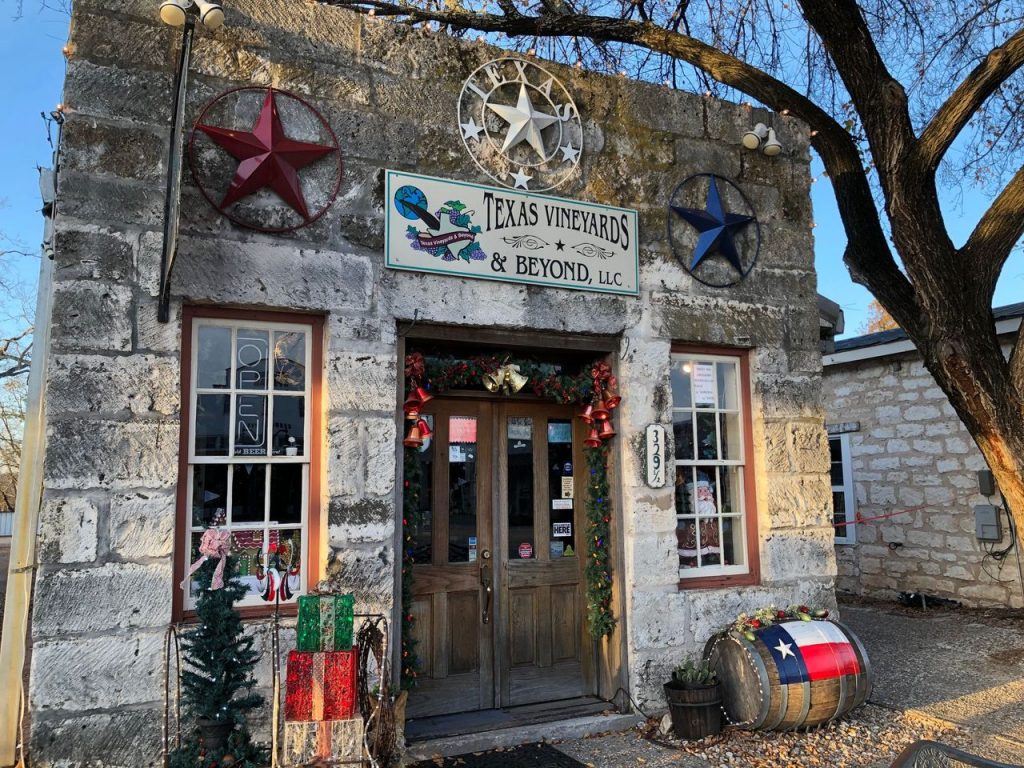 The town typically gets more than a million visitors a year, many of them drawn to the area's wineries. Fredericksburg, in fact, is the epicenter of the Hill Country wine region of central Texas, which has experienced a boom in recent years; some 40 wineries and tasting rooms are located in Fredericksburg and Gillespie County. The wine industry, in turn, has helped make the town a culinary destination.
Though our group visited a few wineries, my interest was primarily in Fredericksburg's pioneer lore and German immigrant heritage. Touches of the Old World still resonate here as the town heartily embraces its German roots. It's not unusual to see store and restaurant signs bidding patrons "Willkommen" ("welcome" in German). Street signs on Main bear the word "Hauptstrasse" (German for "Main Street"). At several German restaurants on Main and environs, you can enjoy schnitzels, sausages and sauerbraten (roast beef marinated in a sweet and sour sauce) along with German beers and wines.
In addition to drifting in and out of fun shops and eateries, tourists on Main Street can commune with the past by visiting some of the town's top historical attractions. Real history buffs (like me) take time to read Texas Historical Commission plaques on vintage limestone buildings that today house specialty stores purveying everything from fancy soaps to freshly harvested pecans.
A German Zest for Life
Happily for my group, the retail revelry and vestiges of yesteryear were just a short walk from our hotel, Fredericksburg Inn & Suites. The breakfast room of the modern, two-level property occupies an authentic 19th century "Sunday house," the term for a type of in-town cottage that German farmers and ranchers maintained for their weekend trips into Fredericksburg. On Saturday, they would bring their goods to market and pick up supplies, stay overnight, go to church Sunday morning and return home.
The Fredericksburg Inn's piece of the past, according to a plaque on the two-room home, was built around 1848 using the half-timbered construction technique (Fachwerk) typically found in Germany. It sports a Sunday house's requisite outside staircase, a design that allowed for more space inside. A limestone addition was attached in 1895. As hot items these days on the real estate market, such houses are being snapped up (for big bucks) for use as vacation rentals and other business opportunities. Many are bed and breakfasts.
The park-like Marktplatz (Market Square) has anchored the center of Fredericksburg since German pioneers established the settlement in 1846. Fronting Main Street in the heart of downtown, this focal point is the site of festivals (like Oktoberfest) and other special events. Our group was lucky enough to be in town for the annual Christmas lights displays, which included the Fredericksburg Community Christmas Tree and German Christmas Pyramid. The latter, a 26-foot-tall wooden tower with painted, handcrafted Nativity figures, nutcrackers, bugle boys, Santa Claus and snowmen positioned on revolving tiers, traces its origins to the Ore Mountains in Germany; it's the largest Christmas pyramid in the U.S. The Christmas tree, another tradition started in Germany, is decorated with ornaments crafted by local artisans.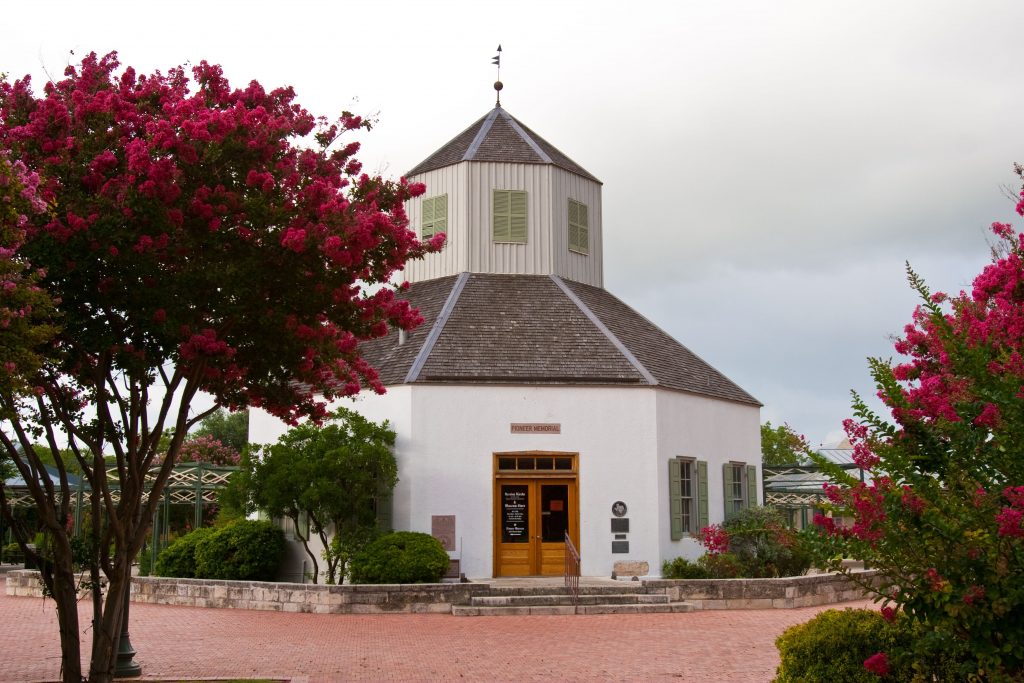 At any time of year on the Marktplatz, visitors can delve into local history at the Vereins Kirche (Society Church), a reconstruction of a church built by the Germans in 1847. The octagonal landmark, also used over the years as a school and meeting hall, is now a museum with artifacts and vintage photos depicting German-Texas culture. Down the street, the German heritage of Gillespie County is told at the Pioneer Museum complex. Featuring a collection of homes and other buildings owned by early families, the 3.5-acre site includes a Sunday house, log cabin, barn, smokehouse, bathhouse and a one-room schoolhouse.
As you may learn at the Pioneer Museum or on the trolley tour, Main Street and other streets in the historic district were built extra wide so that farmers hauling goods had plenty of room to turn around their ox-, horse- and mule-drawn wagons.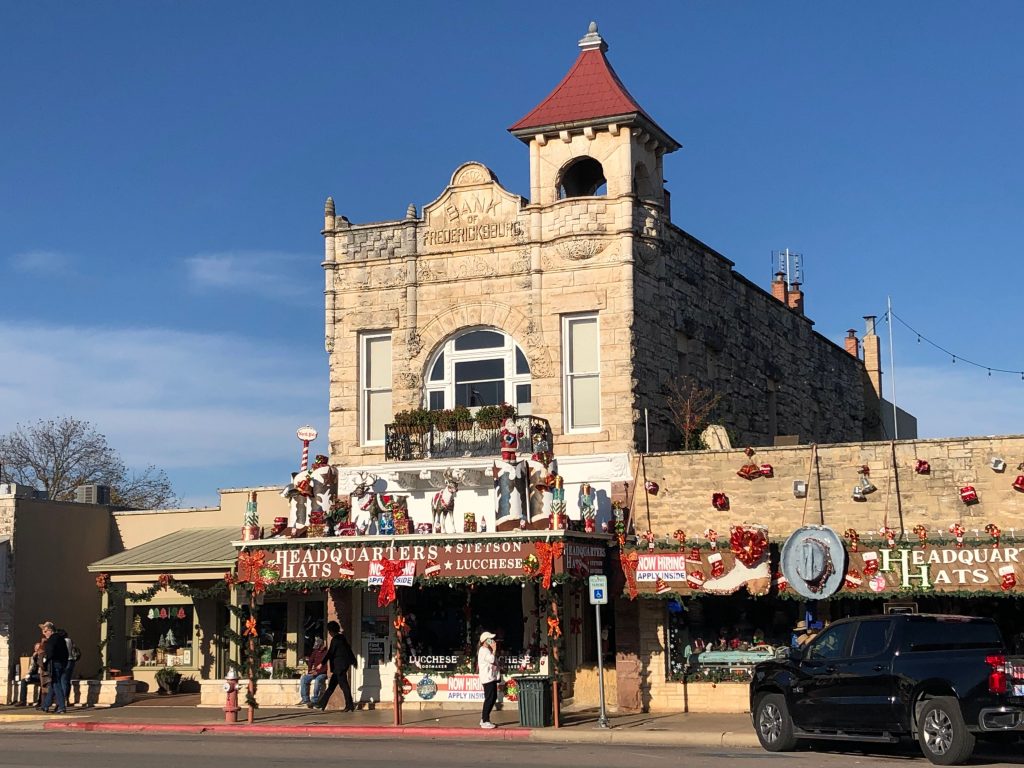 Specialty Stores Galore
Today's out-of-towners are primarily tourists who pass under Main Street's covered walkways as they check out the shops, all independently owned; no national chains are allowed in the historic district. You can bring your pet a gift from the boutique Dogologie or outfit yourself with cowboy boots, hats and shirts at Texas Jack's. Old-fashioned variety stores, like Fredericksburg General Store and Dooley's 5- 10 & 25¢ Store, offer nostalgia candy and toys, Christmas ornaments and all kinds of Texas souvenirs. Der Küchen Laden, in a former hospital, deals in cookware, cutlery, kitchen gadgets, and cookbooks. Flying Cow, with two other Texas locations, makes high-end skin moisturizers from the fat of cows raised on small, organic family farms, while San Saba Soap Company (in a beautiful limestone house a block from Main) infuses its upscale bath and skincare products with Texas pecan oil.
Pecans are big business in Hill Country and other parts of Texas. You can learn about the different varieties at Fredericksburg Pecan Company, which processes nuts from its own trees. Besides pecans in bulk, items for sale include pecan pie, pralines, pecan honey butter, pecan meal, hickory-smoked pecans, pumpkin pecan brittle and chocolate bourbon pecan cheesecake. The Pecan Flavor Chart shows the various types, from nutty to buttery to sweet. Curiously, most varieties are named after Indian tribes—Pawnee, Cheyenne, Sioux, etc.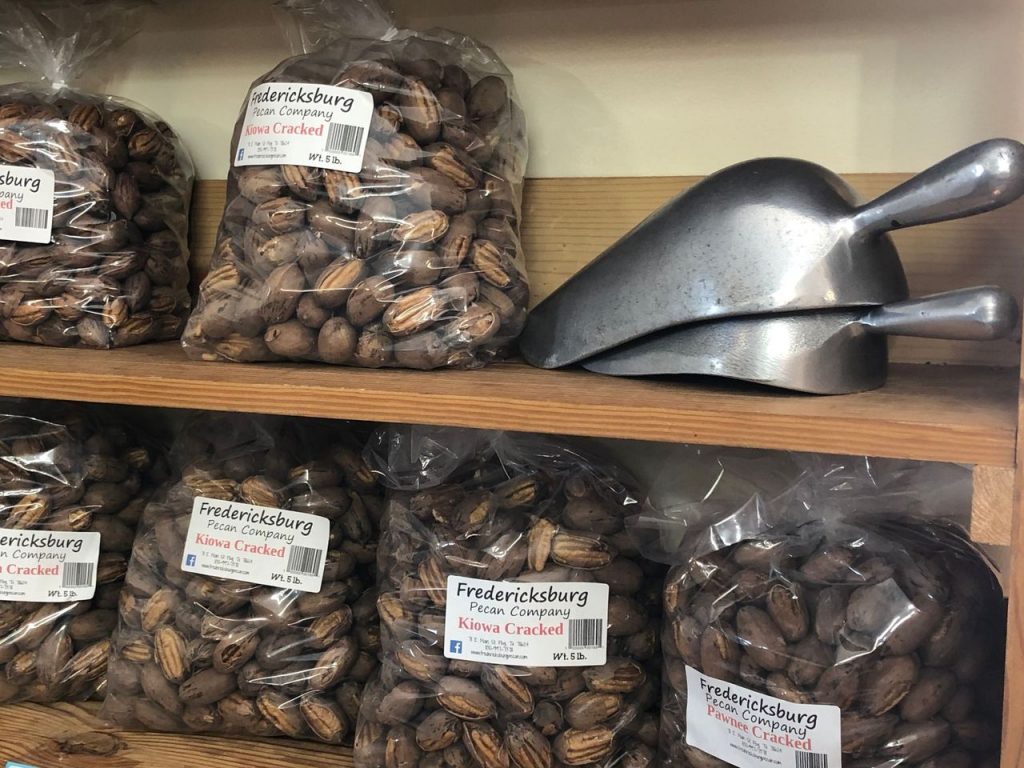 Chocoholics flock to Chocolat, the only chocolatier in the U.S. that specializes in making chocolates with liquid centers, which uses tequila, peach schnapps, raspberry wine, French cognac, Tennessee whiskey, Kentucky bourbon, and other elixirs to fill delicate dark chocolate shells. Non-alcoholic choices include coffee and black cherry nectar. Once practiced only in Europe, crafting liquid-center chocolates is a dying art form, says owner Lecia Duke, who has been in business 38 years.
A good choice for lunch is Clear River Ice Cream, Bakery & Deli, where I had a pimento cheese sandwich and fruited chicken salad (with golden raisins, pecans, and pineapple). Then I had to decide between the tempting baked goods and premium homemade ice cream. The place makes more than 100 ice cream flavors, 30 of them available at one time. Its peach ice cream is made with locally harvested peaches, one of the area's most important crops.
Gillespie County produces 40 percent of all the peaches grown in Texas. Fruit stands line many of the roads leading into Fredericksburg, the county seat. The peach season normally runs from mid-May through the first week of August.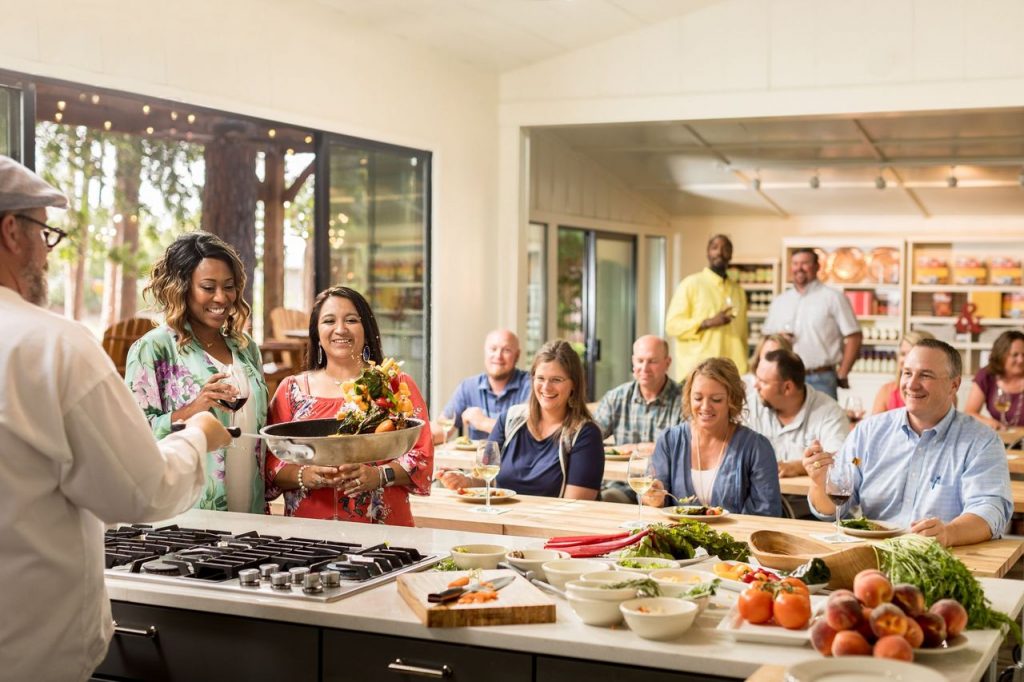 Shopping for Taste Treats
Das Peach Haus, just outside of downtown, is one of Fredericksburg's prime foodie magnets. Centered around a building that started in 1969 as a roadside stand selling fruit from the Wieser family's orchard, the farmstead has grown into a culinary campus anchored by the flagship retail store, which sells jams, jellies, salsas, cooking sauces and more than 150 other products made by Fischer & Wieser Specialty Foods, Inc., the No. 1 gourmet food purveyor in Texas. The company also has a store on Main Street. Jars and bottles of Fischer & Wieser comestibles can be found at Costco and in supermarkets and gourmet food shops across the country.
The Das Peach Haus complex, one of my favorite places in Fredericksburg, incorporates not only the original orchard but also a vegetable garden, a peaceful pond with chairs for relaxing, a wine tasting room and the Culinary Adventure Cooking School, with classes for up to 24. The newest addition is Dietz Distillery, the dream project of young Dietz Fischer, whose father, Case Fischer, is the company's CEO and president. Dietz's mother, Deanna, and sister, Elle, and brother, Simon, are active in the company as well. Dietz is producing a gin with ingredients like Texas citrus and other botanicals, plus several varieties of fruit distillates from the Fischer & Wieser orchards, including peach and pear brandies. Future farmstead plans call for a winery.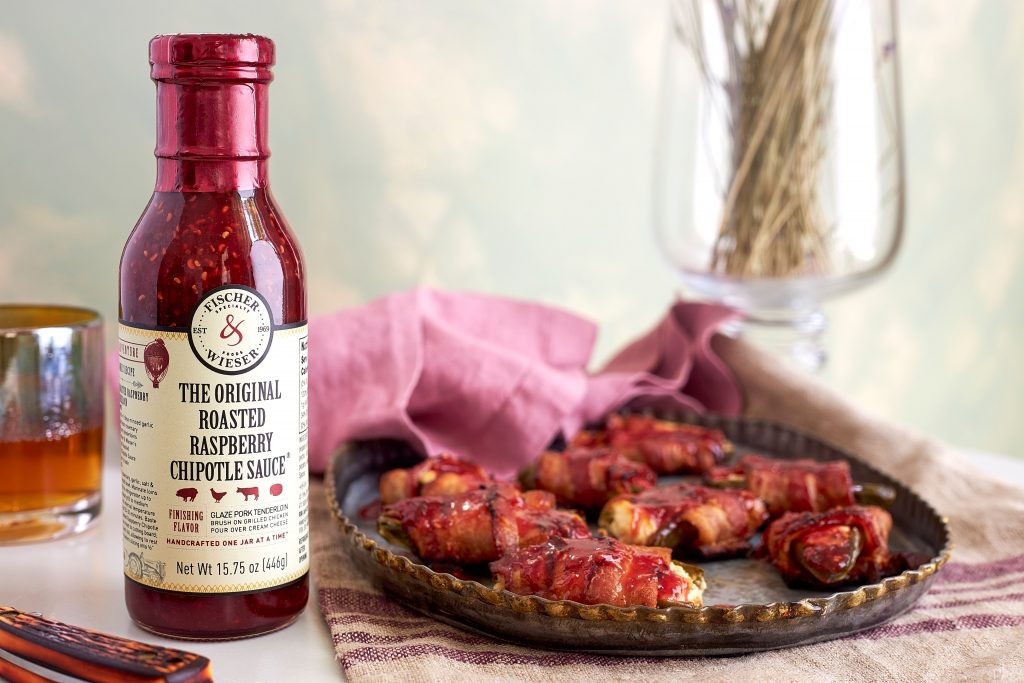 Popular Fischer & Wieser items include Old-Fashioned Peach Preserves, Peach Honey, Smokey Mountain Whiskey Glaze (for meat and fish) and the firm's best-known product, The Original Roasted Raspberry Chipotle Sauce. (Peach preserves, the company's first product, was made by the mother of the firm's founder and chairman of the board, former Gillespie County Judge Mark Wieser. Mark's father had planted the family's original peach orchard in 1928.)
Valor and Victory
A visit to Fredericksburg is incomplete without spending a few hours at its premier attraction, the National Museum of the Pacific War, the only museum in the continental U.S. solely focused on the Asiatic-Pacific Theater in World War II. The Smithsonian affiliate honors the more than 100,000 Americans who gave their lives in the war against Japan.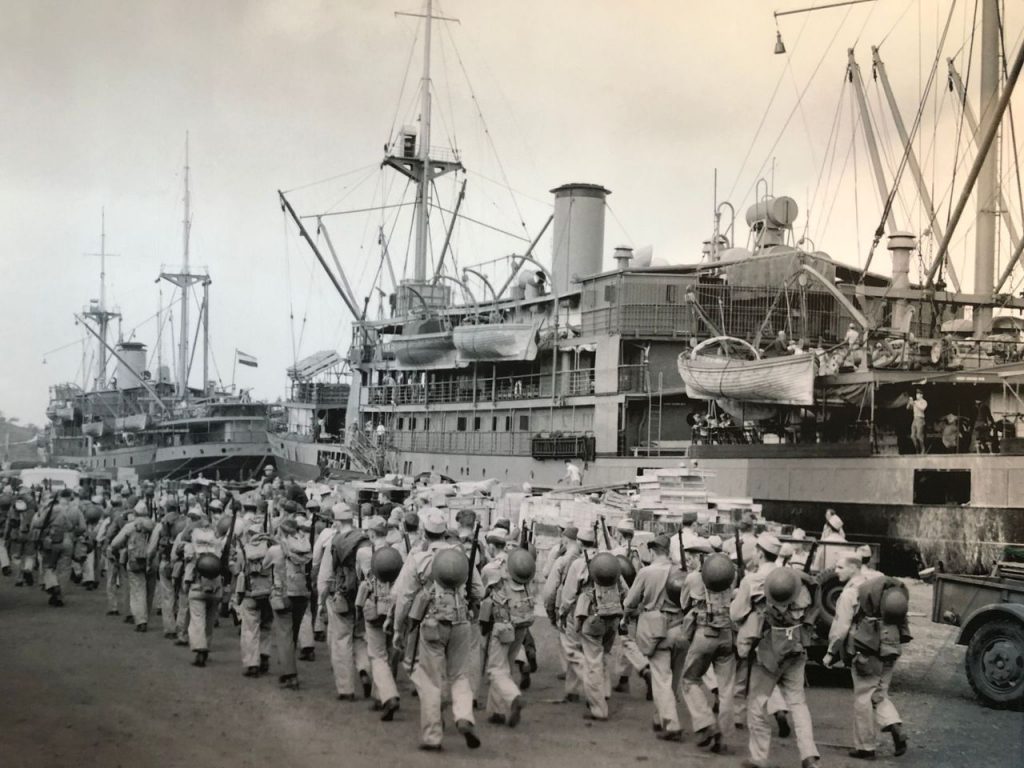 Archival film footage, oversized photos, interactive computer kiosks and hundreds of artifacts tell the war's story, from Japan's surprise attack on Pearl Harbor to its formal surrender on the USS Missouri in Tokyo Bay. Exhibits in the George H.W. Bush Gallery bring alive critical battles that raged on Iwo Jima, Guadalcanal, Corregidor, Okinawa and other islands. On display are large artifacts like a Japanese midget submarine captured at Pearl Harbor, an American B-25 bomber and the wreckage of a Japanese dive bomber. The museum also discusses the atomic bombs dropped on Hiroshima and Nagasaki and relocation camps in the U.S. where Japanese-Americans were interned during the war. Visitors can listen to recordings of personal accounts given by men and women who served in WWII, both in battle and on the home front.
The "Texas Goes to War" exhibit chronicles the economic contributions that Texas industries, farms and ranches made to the war effort. In "The Movies Go to War," visitors discover how the Office of War Information encouraged Hollywood studios to make films with patriotic themes.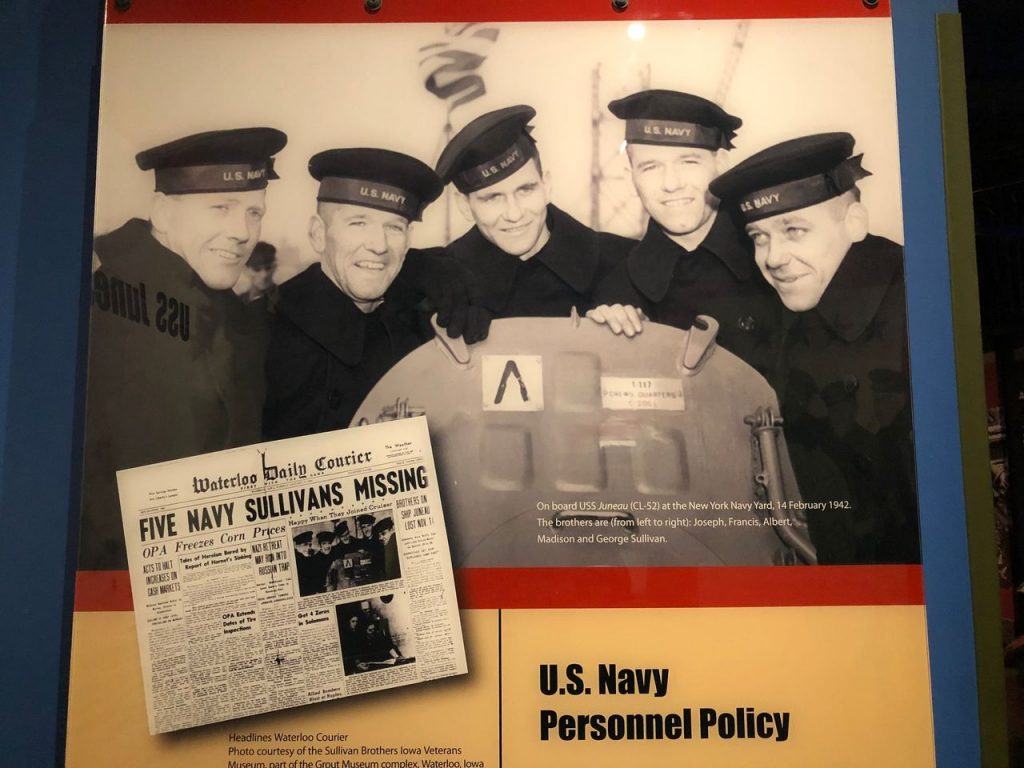 One of the more poignant exhibits tells the story of Iowa's five Sullivan brothers, all of whom lost their lives when the light cruiser USS Juneau was hit by a Japanese torpedo near the Solomon Islands in 1942. The staggering loss that one family had to endure prompted the Navy to revise personnel policy by recommending that siblings not be assigned to the same ship in war time.
Fredericksburg may be 240 miles from the sea (Gulf of Mexico), but there's a good reason the museum opened in the Texas Hill Country in 1967: Fredericksburg is the hometown of Fleet Admiral Chester W. Nimitz, who commanded the Pacific Fleet and led the naval victory over Japan. An eight-foot-tall bronze statue of Nimitz stands on the museum grounds. The museum is partially housed in the former Nimitz Hotel, built in 1852 by his grandfather, one of the town's original German settlers. Among nearly 100 pieces of Nimitz memorabilia are the hometown hero's collar insignia, a pistol he owned, a 1942 Time magazine cover and a Nimitz bubble gum card. On Main Street, a historical marker identifies the home (now a wine tasting room) where the admiral was born in 1885.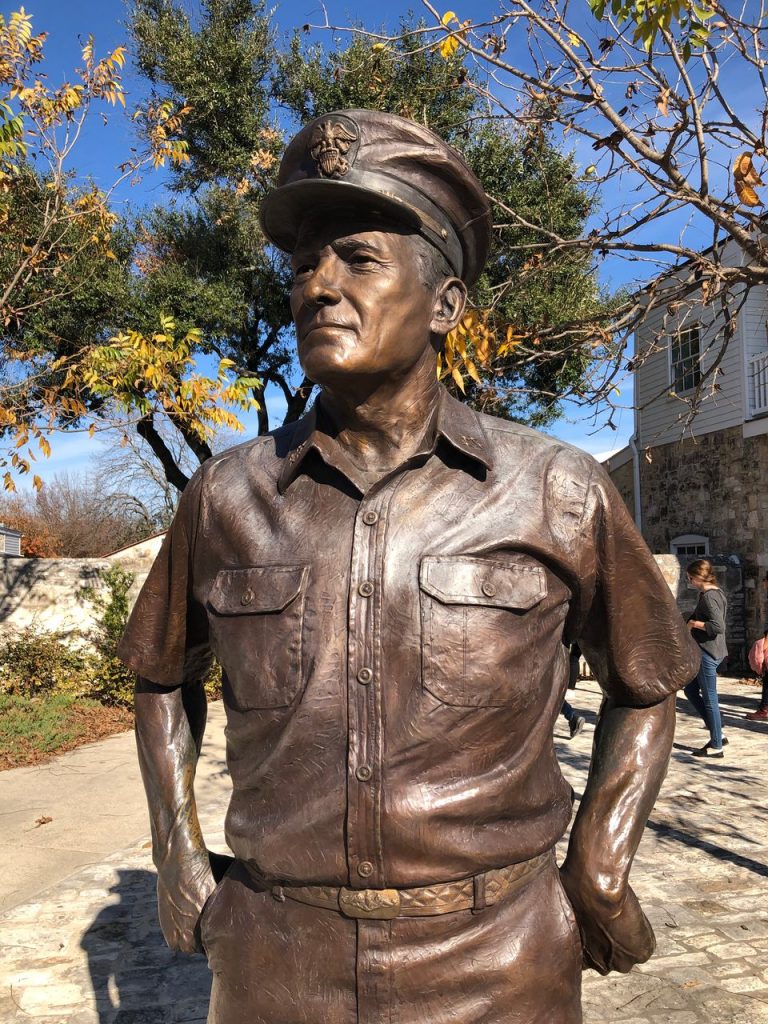 Besides hearing war stories inside the museum, visitors can explore the adjacent Memorial Courtyard and Japanese Garden of Peace. Plaza of the Presidents recognizes the service of U.S. presidents who served in WWII, including John F. Kennedy, who earned medals for heroics during the rescue of his patrol-torpedo boat (PT-109) after it was hit by a Japanese destroyer.
Two blocks away, the museum's popular Pacific Combat Zone is an indoor/outdoor exhibition that features a restored PT boat and a replica Pacific island battleground where living history reenactments are periodically staged.
For more on what to see and do in Fredericksburg, Texas, contact the Fredericksburg Convention and Visitors Bureau.
Fredericksburg is about 75 miles from San Antonio and Austin. It's a peach of a place.
By Randy Mink, Senior Editor
Lead Photo by Trish Rawls