This itinerary at a glance: After absorbing the majestic beauty of Glacier National Park, spend time exploring the region on the eastern side of this national icon. Central Montana is a mix of it all when it comes to geography – mountains, rivers, and plains.
Duration: 3 Days
DAY 1:
Depart East Glacier National Park and Browning connecting with US 89 South. Look west and you'll see those dramatic peaks of the Rockies and trails that lead to the Bob Marshall Wilderness. This massive complex was named after conservationist Bob Marshall, one of the co-founders of The Wilderness Society. Look east and notice the contrast of rolling grasslands dotted with relaxed-pace small communities.
Stop in Dupuyer for local shopping at Dupuyer Cache. Yarn from Merino sheep raised nearby and books authored by Ivan Doig, who spent his school years here, are available at the Cache. Enjoy lunch at Buffalo Joe's Eatery and Saloon with an inviting Old West atmosphere and great food.
Continuing south on Highway 89 for 20 minutes puts you in Bynum, population about 33. The town is home to the incredibly significant Montana Dinosaur Center and the world's largest replica of a Seismosaurus, stretching throughout the facility. There's a bone prep lab, the first discovered dinosaur remains in North America, and other dino displays.
Another 20-minute drive and you'll be stepping into the Old West in Choteau. A great place to overnight is the Stage Stop Inn. Large rooms are supported by a pool, hot tub, and on-site saloon. Nearby is the Old Trail Museum complex, an official stop on the Montana Dinosaur Trail. Find outstanding prime rib and fresh walleye at the Log Cabin Café and choose from a wide assortment of pies for dessert.
DAY 2:
Enjoy a complimentary breakfast before check out and get ready for a short hike. Across the highway, from the Stage Stop Inn, you'll find maps and trail information at the Rocky Mountain Ranger District of the Helena-Lewis & Clark National Forest. For an easy hike try the 2-mile North Fork Teton Trail. The South Fork Teton Trail and Our Lake hikes are more challenging but deliver some unique views. Before departing pick-up sunscreen, a hat, water, and a snack. All are available close-by.
After your hike, a short drive south on Hwy 89 will bring you to Freezout Lake Wildlife Management Area, home to year-round wildlife viewing. Spring and fall waterfowl migrations, raptors, shorebirds, deer, and antelope all delight visitors. There are driving loops through the wildlife management area with plenty of photo ops.
Depart Freezout for the 35-mile drive to Great Falls. Dinner options tonight are as diverse as Central Montana's landscape. Enjoy elegant or rustic settings featuring steaks, sushi, hamburgers or the self-described best pizza in Montana. There are breweries and local cocktail lounges for a night cap.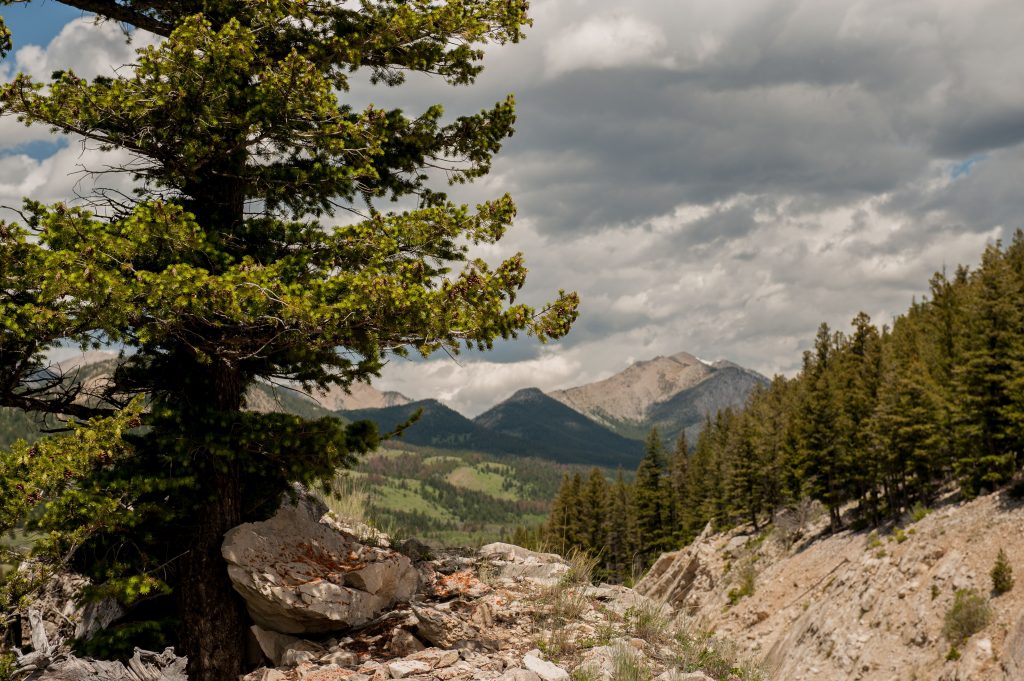 DAY 3:
The day begins at the Lewis & Clark Interpretive Center. The educational Center sits on a bluff overlooking the Missouri River and one of the waterfalls the expedition portaged more than 200 years ago. Nearby Giant Springs State Park is home to a fish hatchery and freshwater spring bubbling at a constant 55 degrees.  The next stop is the C.M. Russell Museum complex showcasing the largest collection of works by Charlie Russell, America's Cowboy Artist, and his contemporaries. Grab lunch at a local favorite, Roadhouse Diner.
Fifteen minutes from Great Falls is First People's Buffalo Jump State Park and the visitor center with a stunning photo op. Walking trails take you to the top of the jump, or you can drive. The views are literally endless. You can certainly end your visit to Central Montana with some great memories, but you might just want to spend another day in Great Falls. There are a half-dozen more attractions to enjoy.
Central Montana Tourism Office
800-527-5348/406-761-5036
Main photo credit: Eric Visocan