From the shores of Lake Michigan to the mighty Mississippi and places in between maritime attractions and activities add a splash to Wisconsin itineraries
Wisconsin's waters are waiting to entertain, whether you're inter- ested in sitting on the edge of your seat at a ski show, cruising on a duck or admiring historic lighthouses. With Wisconsin's eastern border situated on Lake Michigan, its northern portion on Lake Superior and the Mississippi River to the west—not to mention dozens of smaller rivers and lakes throughout the state— shoreside adventures are easy to come by. Wisconsin's coasts are home to more than 50 lighthouses and light stations, with some 30 of these historic structures still functioning and open to the public. In the Eastern Shores Region, as its name would suggest, there are countless opportuni-ties to have fun on the water. Wind Point Lighthouse in Racine is one of the oldest (built in 1880) and tallest (at 108 feet) still operating on Lake Michigan. Tower Climbs provide visitors with the opportunity to climb 11 stories to the top of the light- house and educational programs are available for groups. North Point Lighthouse and the keeper's quarters, overlooking the Lake Michigan shoreline from Milwaukee's Lake Park, dates from 1888 and has been beauti-fully restored to the 1912 period. Groups can add a meeting or luncheon to a customized tour or organize a picnic on the grounds.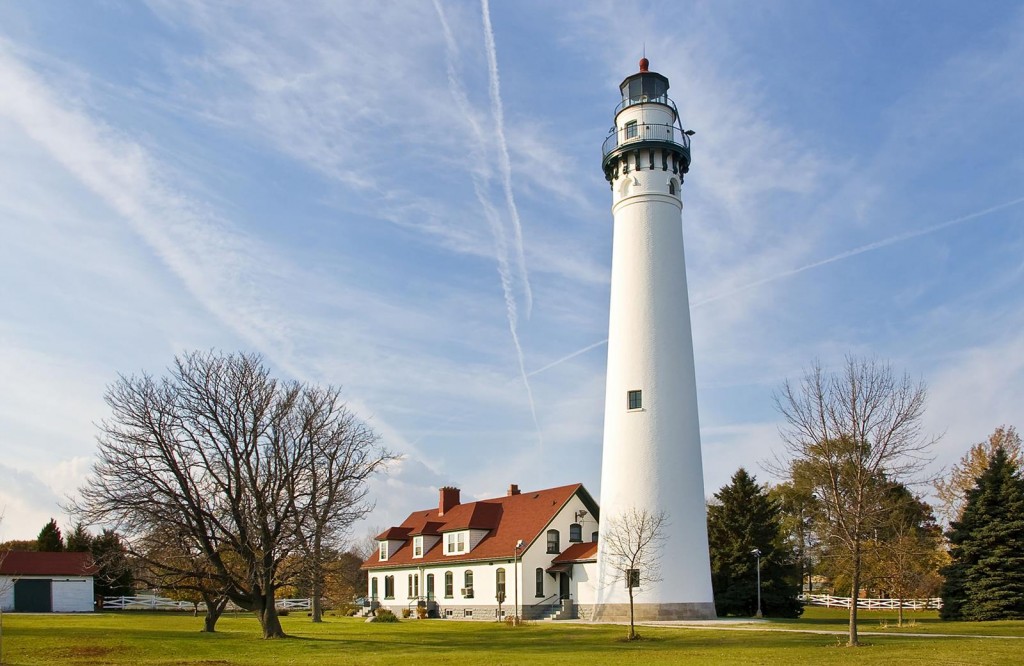 Learn about all 11 of Door County's light-houses, found on the peninsula and islands. Tours are available by naturalist, trolley and scenic boat rides. For greatest access to the lighthouses, attend the Door County Maritime Museum Lighthouse Festival, held the second weekend in June. Door County Maritime Museum & Lighthouse Preservation Society, located on Sturgeon Bay's waterfront, is a must-see for those interested in this important aspect of Wisconsin's history. Here you'll also see John Purves, the famous tugboat that worked on all five Great Lakes taking on towing and salvage jobs. While in Door County, hop on the Washington Island Ferry to pay a visit to Washington Island. About an hour and a half south of Door County, you'll come to Manitowoc, home of the Wisconsin Maritime Museum. Explore the nation's most completely restored WWII submarine, stroll 19th century streets of a shipbuilding town, sail a boat down the river and browse an assortment of exhibits.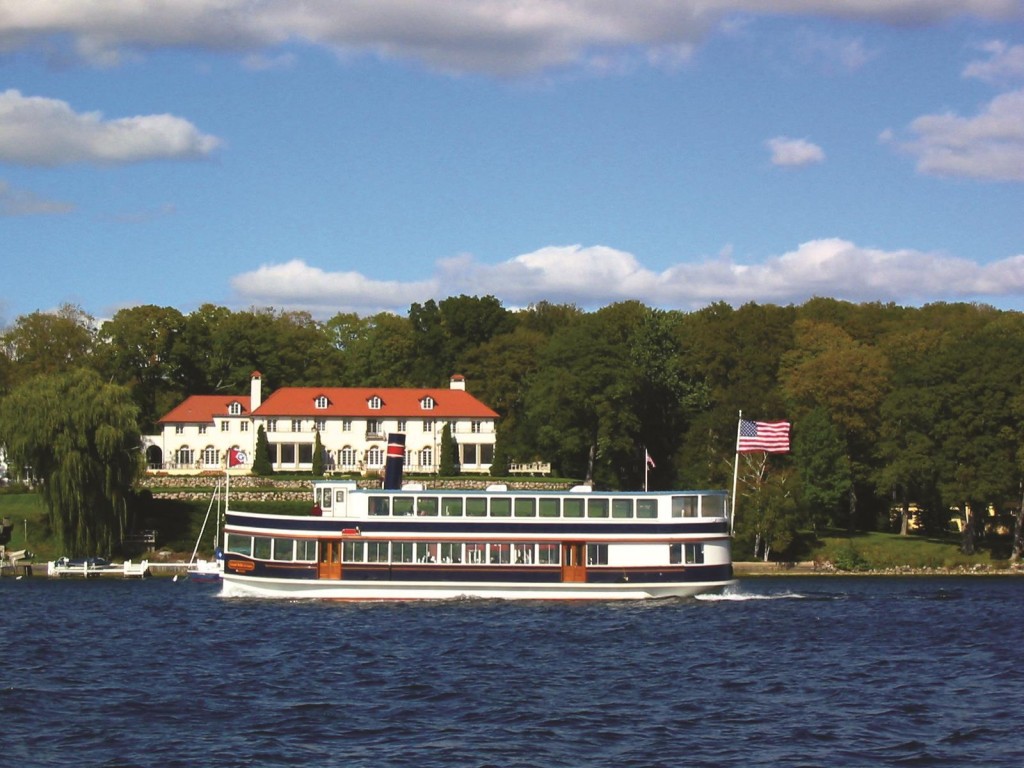 Lake Geneva Cruise Line offers a plethora of cruise options including bay tours, lake tours, U.S. Mailboat Tours, Dixieland/jazz dinner cruises, ice cream socials, lake walk tours and more. On
a Geneva Bay tour, learn about marvelous lakefront homes such as the Wrigley Estates and Black Point Estate. In downtown Milwaukee, Edelweiss Cruises offers dinner, champagne brunch and city lights cruises on the Milwaukee River and Lake Michigan. At Horicon Marsh, referred to as the Little Everglades of the North, rent a canoe or kayak or take a Horicon Marsh Boat Tour at Blue Heron Landing to see the natural wonders of the largest freshwater cattail marsh in the nation.
The Northwoods and Lake Superior Region is home to the Min-Aqua Bats Waterski Club in Minocqua. One of the oldest waterski show teams in the United States, the Min-Aqua Bats Waterski Club originated in 1950 with a group of local young people waterskiing on Sunday afternoons. Noticing their efforts were attracting an audience, the skiers decided to put together a show. After witnessing flying skiers, take a ride  on the  Madeline Island Ferry Line in Bayfield to travel to and from the picturesque town of La Pointe on Madeline Island. The 25-minute trip pro-vides spectacular views of Lake Superior and several of the Apostle Islands.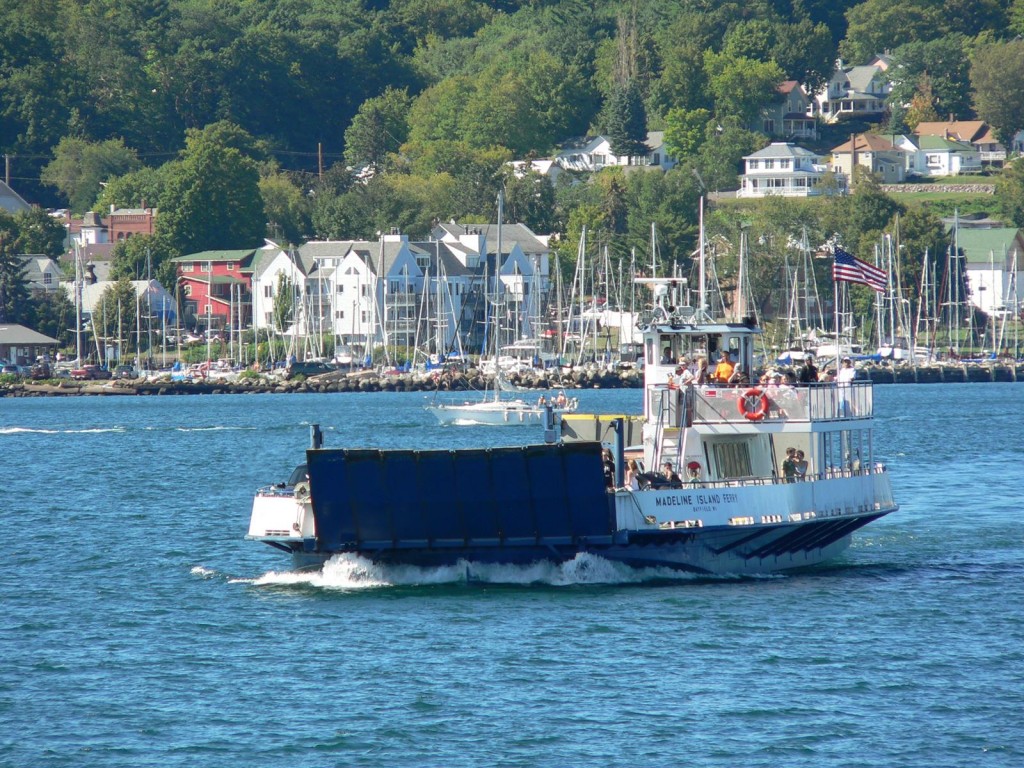 You'll find one-of-a-kind boat tours in the Wisconsin Heartland Region, specifically Wisconsin Dells. Explore the unique surround-ings by land and water with Original Wisconsin Ducks. Blaze miles of exclusive woodland trails, roar down hills, cruise along the Wisconsin River and plunge into Lake Delton—all while learning history and ecology from a "punny" tour guide. Down the street awaits more boat tour-style fun with Dells Boat Tours. On a two-hour tour, glide along the river and take two 20-minute stops to get out on land and take a mini-hike through rock formations and  shady trees. On your second stop, you'll witness the famous Stand Rock Jumping Dog. This tradition is meant to honor the importance of H.H. Bennett's photographic work, which made Wisconsin Dells famous. While you'll see a dog jump from one high rock to another, H.H. Bennett's son was the first to accomplish this leap, and H.H. Bennett was the first to capture a moving object. A summer itinerary to Wisconsin Dells is not complete without including the Tommy Bartlett Show, a time-honored stage show and water-ski extravaganza set on the shores of Lake Delton.
In the South Central Crossroads Region, don't miss a ski show put on by Rock Aqua Jays Water Ski Show Team in Janesville. The most successful water ski show team in the world claims 63 total tournament victories including 19 U.S. National Championships. The team performs twice-weekly water ski shows on Sunday and Wednesday evenings from Memorial Day weekend through Labor Day weekend at RAJ Stadium on the Rock River at Traxler Park. Betty Lou Cruises is Madison's premier cruise line with private charter or public cruises available seven days a week. Moored at the Mariner's Inn on Lake Mendota and at the Machinery Row building on Lake Monona, Betty Lou Cruises shows miles of beautiful shoreline complete with a buffet food service.
Mississippi River Valley and Beyond Region is home to La Crosse Queen Cruises. The La Crosse Queen is one of the few authentic Mississippi River paddlewheel riverboats still in operation in the nation. Many cruises are available on the 149-passenger boat, including sightseeing cruises, pizza cruises and private charter cruises. Watch for eagles and other wildlife as you glide past the scenic bluffs along the Great River Road.
In one way or another, waterfronts have a way of taking center stage in Wisconsin group itineraries. It's just a natural part of touring a state that's shaped so much by its lakes, streams and rivers.