The center of the wagon wheel, Rapid City serves as a hub for tour groups visiting nearby monuments and major attractions. It also offers some different experiences that your group may not have expected from this South Dakota town.
It's no secret that Rapid City, South Dakota sits just a few miles from the famed Mount Rushmore National Memorial. In fact, it's probably one of the most well-known facts about this Midwestern town. What you probably don't know is that Rapid City is centrally located near five national parks all within an hour's drive; or that it's home to culturally rich museums and galleries that showcase the pioneer spirit; or that you can dine at restaurants with big-city dishes and small-town comfort. Rapid City is more than just the chiseled mountain monument to U.S. presidents; it's a dynamic city filled with unexpected treasures and enough activities to keep tour groups entertained for days.
What National Parks are Found Near Rapid City, South Dakota?
What's the best place to stay to celebrate the 100th anniversary of the National Park Service? Rapid City, of course. Five national parks and monuments are all within a short drive of the city. The big one is, of course, Mount Rushmore. Visited by nearly three million people each year, the carving serves as an iconic American experience for any tour group. One of the best ways to see it is from the Presidential Trail, a paved half-mile loop that gets you as close to the giant faces as possible without exclusive admission. The trail includes short biographies of each president and features a studio that shows how the massive project was completed in 1941 (2016 marks the 75th anniversary).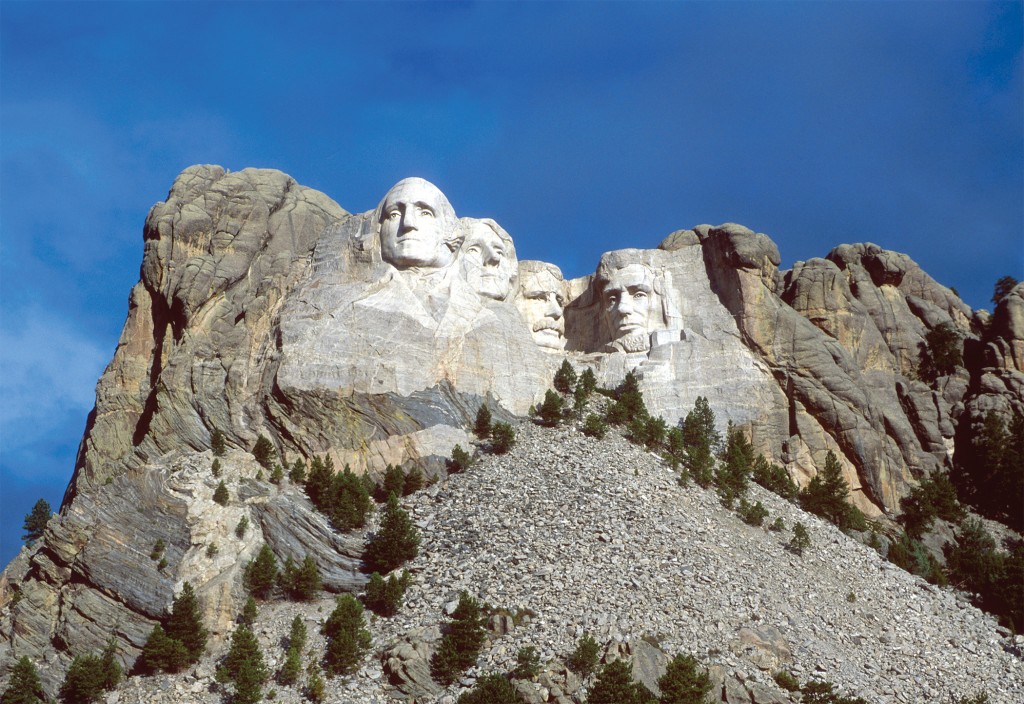 Fifty miles east of Rapid City, the 244,000-acre Badlands National Park enchants visitors with its curiously shaped rock formations. Groups can experience the park on the Loop State Scenic Byway, or explore the trails on foot or horseback. For subterranean splendor, groups in western South Dakota can explore Wind Cave National Park and Jewel Cave National Monument.
Another great spot to visit is Custer State Park, just 28 miles from Rapid City. Here, groups have the chance to encounter one of the nation's largest (more than 1,300 bison) free-roaming herds. Even though the buffalo move in mass, the herd can be evasive at times, making it difficult to find. With any luck, though, the rest of the abundant wildlife in the park will wow your group, including bighorn sheep, deer and wild burros. You can also visit some historical sites, such as French Creek—made famous when gold was discovered in the Black Hills—and President Calvin Coolidge's summer White House.
Surprising Cultural and Historical Gems in Rapid City
The national parks and Mount Rushmore tend to be the biggest draws for groups visiting Rapid City. However, there are dozens of other lesser-known attractions that will surprise and delight your tour group.
Rapid City doesn't usually prompt thoughts of being an artsy town, but after you visit, perhaps it will. The city's love and appreciation of the arts can be seen right on the streets. Venture downtown and you'll find Art Alley, located between 6th and 7th streets. This began as a public art project in 2005 and grew into a favorite among residents as well as visitors. Continue strolling through the streets and you will see the City of Presidents, life-sized, bronze statues of the nation's presidents. You can even create a game to see who in your group can spot them all.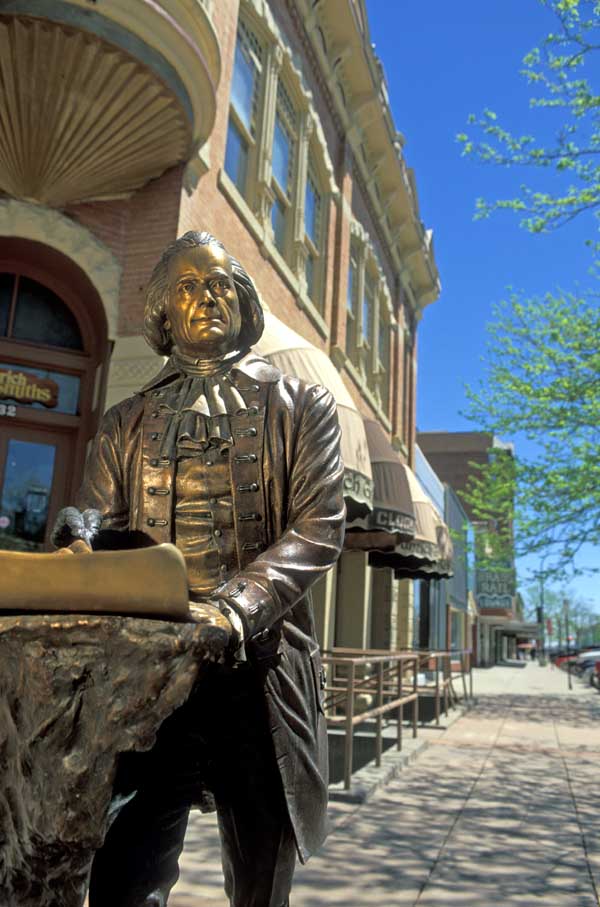 Some more traditional art attractions include the Dahl Arts Center, serving as a premier arts center for the contemporary visual arts, arts education and performing arts. The Journey Museum & Learning Center takes you back in time to tell the story of the Black Hills and Native American history through interactive displays, allowing your group to discover more about the legacy of the land than they ever thought they would.
Your group can pick up some Native American treasures at local shops, including the Prairie Ridge Trading Company. This store offers a variety of Lakota-inspired jewelry, clothing and decor. You can admire some tribal paintings and sculptures in the upstairs gallery.
Unique Rapid City Culinary Experiences
South Dakota may inspire images of meat-and-potatoes-style meals, but that's a common misconception that Rapid City is quickly changing.
The slow-food movement can be experienced at the Delmonico Grill, an acclaimed steakhouse serving up choice cuts of ribeye and sirloin next to sides of bourbon mashed sweet potatoes and lobster macaroni and cheese. If your group is looking for something more casual, check out the Independent Ale House, offering a huge selection of craft beers and some of the best pizza in South Dakota. For breakfast, stop in at Tally's Silver Spoon for anything from French toast and crepes to Buffalo Hanger Steak and Salmon Eggs Benedict.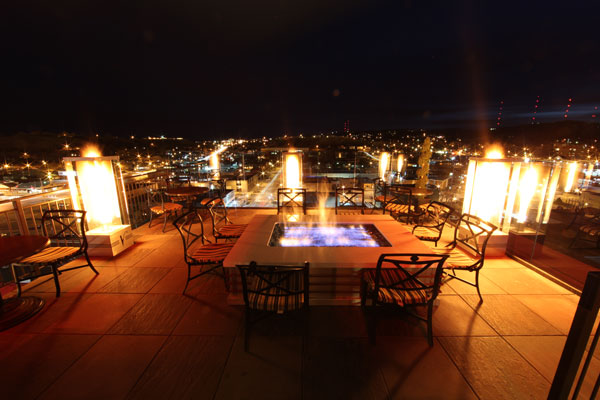 At Prairie Berry Winery, just a few miles from Mount Rushmore and Crazy Horse Memorial, you can enjoy a free wine tasting of up to five award-winning wines, while noshing on some artisan cheese and charcuterie. After a sampling of Rapid City wine, head next door to Miner Brewing Company for some locally brewed craft beer.
How to Book Your Rapid City Group Trip
Now that you've read about all these historic sites and hidden attractions, it's time to experience them. If you're ready to experience everything Rapid City has to offer, the Rapid City Convention and Visitors Bureau is here to help. Contact them using the Instant Info logo below to help with all your planning needs, from hotel quote assistance and escort notes to a travel guide and complimentary gifts. Book your Rapid City group adventure today!