the best things to do in virginia's charlottesville and albermarle counties
Immerse yourself in the history of Charlottesville and Albemarle Counties, including the homes of three founding fathers and a colonial era tavern, a wide variety of cuisine and top wineries. Add stops at amazing museums, cultural centers and art exhibitions for a memorable visit.
Duration: 2 Days
Day 1: homes of founding fathers, the university of virginia and more fun things to do in charlottesville and albermarle
Charlottesville and Albemarle County are home to world-renowned historic sites, including the homes of three of the country's founding fathers. Visit Monticello, Thomas Jefferson's home, and the University of Virginia, both of which are a single UNESCO World Heritage site. Jefferson was the third president of the United States, the author of the Declaration of Independence and the founder of the University of Virginia. Hundreds of thousands of visitors tour Monticello each year and learn about Jefferson's legacy and complicated history. Monticello offers a variety of guided and self-guided tours for groups.
Michie Tavern is a great spot to enjoy lunch and a tour on your way to or from Thomas Jefferson's Monticello. Located just half a mile from Monticello, this historic tavern dates to 1784, giving visitors a glimpse into the past and the chance to enjoy an 18th Century, Southern dining experience. Michie Tavern's popular lunch buffet features southern fried chicken, hickory-smoked pork barbecue, mashed potatoes, black-eyed peas, buttermilk biscuits, cornbread and more. Lunch is served daily from 11:30 a.m. to 3:00 p.m. If you save room for dessert, don't miss out on the delicious peach cobbler.
Not far from Monticello and Michie Tavern is James Monroe's Highland, the home of another U.S. President and Founding Father. Highland was purchased by Monroe in 1793 and home to the Monroe family for nearly 25 years. This historical site was acquired by the College of William and Mary (Monroe's alma mater) in 1974 and today they host events, offer daily tours, and have a great museum shop.
Enjoy dinner at the Dairy Market, a new group food destination located in the historic Monticello Dairy Building. Located in Downtown Charlottesville, not far from the University of Virginia, the space is home to a dozen food stalls of varying cuisines, a brewery, restaurant, bar, and several retail shops.
Day 2: african american history and culture, the monticello wine trail
Start the day with a walking tour of the historic Grounds of the University of Virginia See and learn more about the Lawn, the Rotunda and UVA's Memorial to Enslaved Laborers. This memorial honors the 4,000 to 5,000 enslaved people who lived and worked at UVA between 1817 and 1865.
The Jefferson School African American Heritage Center is another important place where visitors can explore a permanent historical exhibit, a rotating contemporary art gallery, and a robust calendar of events. These exhibitions and events highlight Charlottesville and Albemarle County's African American history and culture of the African diaspora.
The nearby Downtown Mall is a historic, pedestrian mall that is a great spot to enjoy lunch, shop and stroll. Many restaurants offer outdoor dining and groups will be able to choose from a variety of cuisines and price points.
A visit to the Charlottesville area isn't complete without a stop at one of the 40+ wineries on the Monticello Wine Trail. Experts at one of our regional wine tour companies will plan a customized route suited to your group's interests and safely transport you from winery to winery. Some companies will even provide a gourmet lunch for your day of vineyard hopping!
Departure Day
If you have time, here are a few more additions to consider adding to your group's itinerary:
Experience the arts at UVA's Fralin Museum of Art and the Kluge-Ruhe Aboriginal Art Museum. Kluge-Ruhe is the only museum outside of Australia dedicated to the exhibition and study of Indigenous Australian art. The permanent collection of The Fralin Museum of Art consists of nearly 14,000 objects. The IX Art Park offers another unique art experience at The Looking Glass, Virginia's first immersive art exhibition. Finally, if your group is headed North, you won't want to miss Montpelier, the home of U.S. President and Founding Father James Madison. Enjoy Montpelier's grounds, explore the museum shop, and take a guided tour. 
Explore our selection of Group-friendly Itineraries across the globe.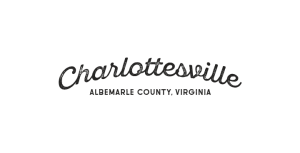 Teresa Lamb
sales@visitcharlottesville.org
(434) 972-4138
Charlottesville Albemarle Convention & Visitors Bureau
P.O. Box 178
Charlottesville, VA 22902
Request Information from Charlottesville