Nicknamed the Queen City, Cincinnati

is rich in history and filled with

culture. It is home to a myriad

of activities for groups to enjoy,

whether they are outside or indoors.
When describing this Midwestern city, Casey Kroger, communications director of Source Cincinnati, said, "From our outdoor art murals that use the city as a canvas to the views from our nationally recognized parks, Cincinnati's 52 neighborhoods are full of vibrant energy and Midwest hospitality." Here are some places to visit the next time your group is in Cincinnati.
Cincinnati Museums
Cincinnati is home to the American Sign Museum, the largest public sign museum in America. It was founded in 1999, originally under the name the National Signs of the Times Museums. Around 100 years of signs are displayed over 20,000 square feet, and the museum feature signs from gas stations, restaurants and more. Groups can look at bright, creative, carefully-crafted signs of yesterday and today. There are 45 to 60-minute tours available with a guide that will take guests in-depth into the history and process of how to make signs. Additionally, demonstrations on how neon signs are made are available to view. The museum even has scavenger hunts for kids.
Another place of history is the National Underground Railroad Freedom Center. Guests learn about the Underground Railroad and the courageous men and women who worked and rode along to freedom. Along with spotlighting the past, the center aims to spread awareness about slavery and human trafficking happening in the present. Guided tours are offered, lasting about 90 minutes and led by volunteers.
The center features exhibits that offer closer looks into the prominent figures and subjects of enslavement. For example, Brothers of the Borderland is a 25-minute film that highlights abolitionists John Parker and Reverend John Rankin helping a woman to escape slavery. The Slave Pen is a structure retrieved on a farm in Kentucky that was a holding pen for slaves moving south for sale by slave trader Captain John W. Anderson. The center also has an interactive exhibit called ESCAPE! Freedom Seekers and the Underground Railroad, which relays the brave actions of those who fought against slavery between 1830 and 1865.
Baseball: Where it All Began
After exploring the city, you can take in a Cincinnati Reds baseball game and watch baseball's first openly all-professional club. Back in 1866, the Cincinnati Base Ball Club was founded and played the first professional game of baseball in 1869.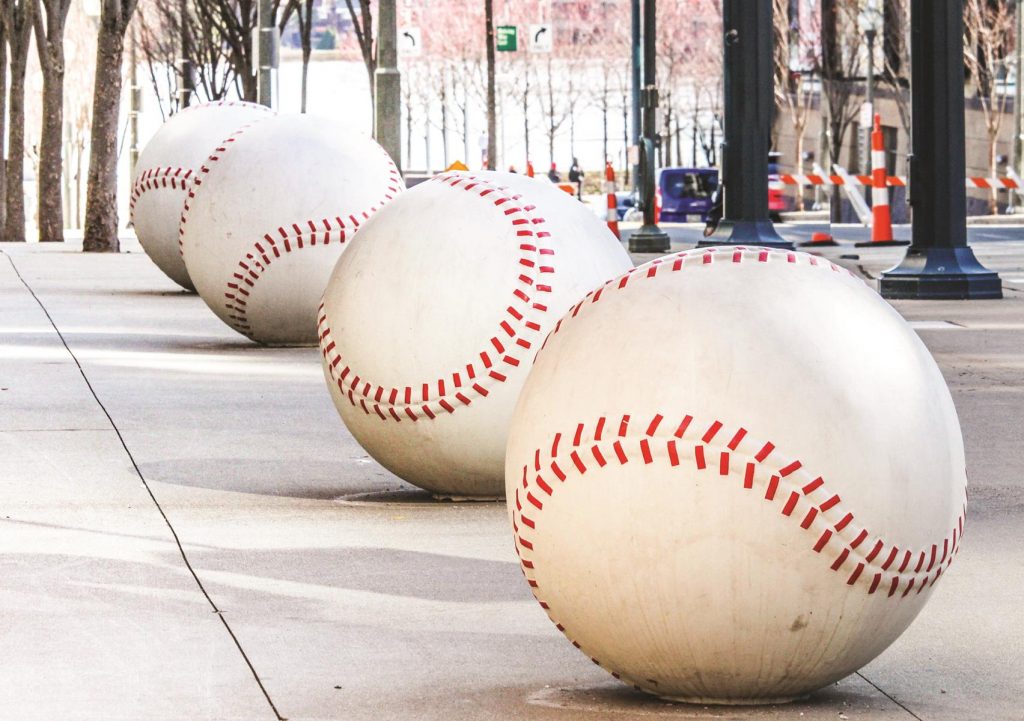 They were also known as the Cincinnati Red Stockings because they always wore red socks. The Red Stockings eventually became the Cincinnati Reds people know and love today. The team has won five World Series titles and play at the lovely Great American Ball Park.
Foods Fit for a Queen City
While Cincinnati is a city rich in history, its food scene is rich with flavor. Groups can take part in the Signature Over-the-Rhine tour, a three-hour walking tour around the Over-the-Rhine neighborhood, a hot destination featuring some of the city's best shops and restaurants. Groups can sample foods from popular local restaurants such as Boom Box Buns and Revolution Rotisserie.
The tour starts at Findlay Market, Ohio's oldest public market that sells produce, flowers, meats and hosts a variety of eateries. It ends with a picnic of food from the restaurants at Washington Park. Guests fill their stomachs as they hear stories of German immigrants who settled in the neighborhood. They can also marvel at the architecture as Over-the-Rhine is home to the country's largest collection of 19th century picturesque Italianate architecture.
For a sit-down meal, guests can visit Montgomery Inn's The Boathouse for delicious barbecue. Ted King, dubbed "The Ribs King," opened the original restaurant in 1951 with his wife Matula Kalomeres's secret sauce. The chain is now beloved in Ohio, with its specialty being its world-famous loin back ribs.
LaRosa's is a family pizzeria that's been serving one of the best pizzas in Cincinnati since 1954 when Buddy LaRosa opened the first shop on the West Side. Since then, the restaurant has expanded into a popular chain throughout Ohio, Kentucky, Tennessee and Indiana. The restaurant boasts more than 40 dishes on its menu, from pastas to calzones.
---
By Ayumi Davis