Innovative and creative structures can be admired on these walking tours
The West Coast is replete with exciting architecture and innovative structures. It also typically features ideal weather, making it a splendid locale for architectural walking tours.
Here are some tours that will entertain and enlighten you regarding the design and composition of popular buildings on the West Coast.
TOUR GUIDE TIM'S SAN DIEGO ARCHITECTURAL TOURS
Join the San Diego Architectural Foundation as they take you on a walking tour of the city's most notable attractions.
The Balboa Park Tour will explain the history of how a bleak location was transformed into the largest urban cultural park in America. Balboa Park is now home to a multitude of museums and performing arts theaters. The Gaslamp Quarter Tour will explore the development of downtown San Diego from the 1880s to the present. Both the Balboa Park Tour and the Gaslamp Quarter Tour are walking tours with a duration of about two hours. (tourguidetim.com/architectural-tours-of-san-diego)
SEATTLE ARCHITECTURE FOUNDATION
The foundation hosts several downtown Seattle touring options featuring historically sculpted architectural design with intricate detailing showcasing the best artistic invention and execution Seattle has to offer. Those interested in learning of the history and inspiration behind the composition of some of the most interesting locations in Seattle can choose from tours like Diamonds & Gold: The Art Deco Skyscraper Northwest Style.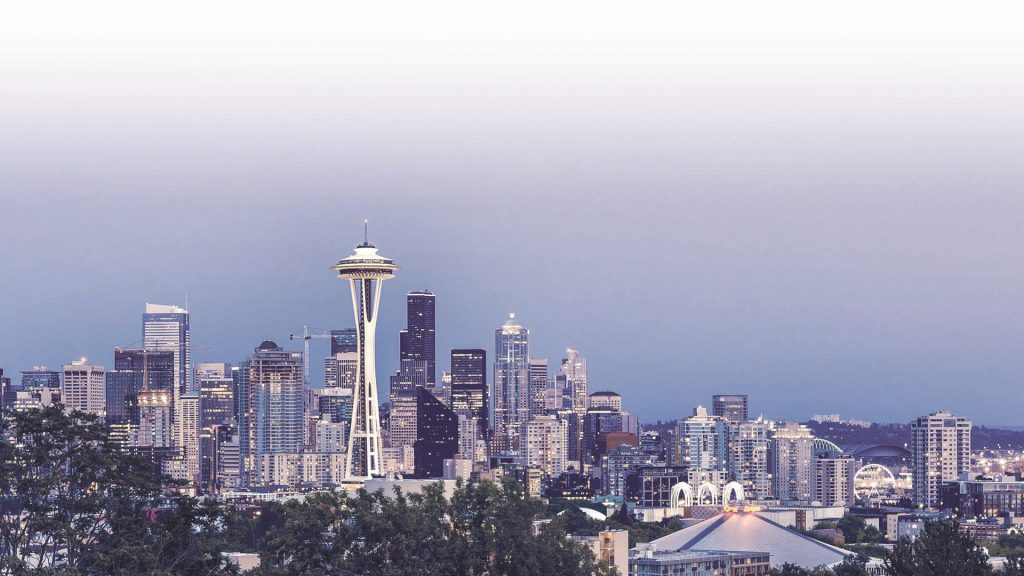 This tour brings guests through the decadence of 1920s influenced locations like the Exchange Building. Born in concept, design and creation, this 1930 building features the intricate scrolling and etched patterns of the 20s on the exterior. Each touring option the Seattle Architecture Foundation offers holds its own theme and historical influence for the interests of every group's individual architectural preferences and style. (seattlearchitecture.org/tours)
E-ARCHITECT
Los Angeles and San Francisco tours by e-architect are opportunities to see some of the most shining architectural creations in two of the most renowned California cities. With a strong knowledge of the history and influences behind each site in their arsenal, e-architect structures premier itineraries around tour groups to provide entertaining tours for guests and their individual interests. With locations featured on its website, interested groups can get an idea of what they would like to incorporate into their tours before discussing itineraries with their e-architect coordinator. Some top San Francisco stops include the San Francisco Museum of Modern Art, the Contemporary Jewish Museum and the iconic Golden Gate Bridge. Some Los Angeles tours include the LA County Museum of Art Resnick Exhibition Pavilion and the Beverly Center.
(e-architect.co.uk/sanfrancisco/sanfrancisco-architecture-walking-tours, e-architect.co.uk/losangeles/losangeles-architecture-walking-tours)
POSITIVELY PORTLAND WALKING TOURS
Led by Eric Wheeler, a charismatic architectural historian, these tours are great ways to enjoy camaraderie while learning about the history and architectural structures that call Portland home. Guests interested in booking a tour with Eric can check out the available touring options by region through Positively Portland Walking Tours' website.
Available touring options include the Walking Tour of the Pearl District, which takes guests through the beautiful city and gives them the opportunity to view the inside of the Pacific Northwest College of Art. Another architecturally exciting option is the Cast Iron Architecture in Downtown Portland tour. One of the locations guests can expect to see during this tour includes the 1892 construction of the Ancient Order of United Workmen Temple. (positivelyportland.com)
---
MiKayla Hahnfeld