A trip to any of these five spectacular Idaho Gateway attractions will be sure to enhance any journey near Yellowstone National Park
While Yellowstone National Park should be on any travel enthusiast's bucket list, there are also a plethora of essential destinations in its surrounding areas. These attractions in Idaho's Gateway to Yellowstone National Park are a must for any trip.
Yellowstone Bear World
Groups can get up close and personal with some wildlife at Yellowstone Bear World, located in Rexburg. Yellowstone Bear World is a drive-thru animal park and Idaho's No. 1 wildlife attraction. On top of the grizzly bear and American black bear, the destination houses various types of bison, elk, deer, moose and goats. One of the best ways to witness this incredible collection of animals is through a Wildlife Excursion. Within this specific experience, guests are shown the park in a tour vehicle and can feed the wildlife while a professional animal keeper shares facts about the animals. Additionally, Yellowstone Bear World offers a collection of amusement park rides, bottle feeding for infant bears, a petting zoo, butterfly haven and gift shop.
Mesa Falls (Idaho Falls)
Gateway visitors in eastern Idaho can visit one of the state's most beautiful natural wonders: Mesa Falls. Located in Idaho Falls, Mesa Falls is the last major waterfall system on the Snake River that has avoided human control. The upper portion of the falls is approximately 10 stories tall and empties over a site of petrified ash and lava from a past volcanic eruption. The lower portion is only a mile south.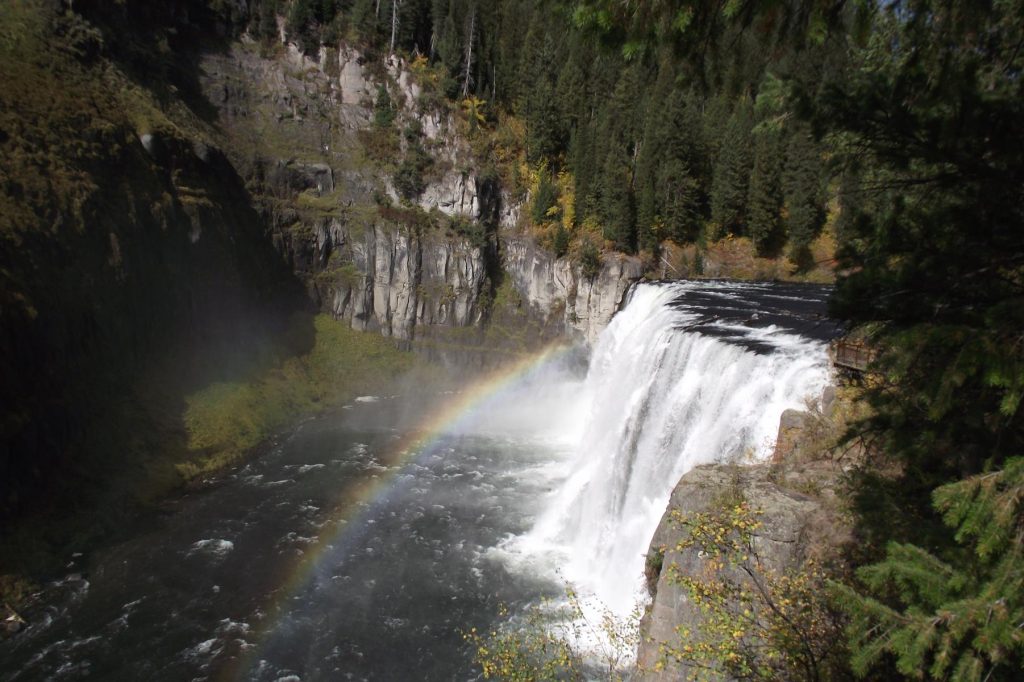 Visitors can hike the Mesa Nature Trail for stunning views of both of these sectors. This hike, less than 2.5 miles in length, is doable for people with just about any level of athletic prowess. Furthermore, travelers can enrich their hike with knowledge by stopping at the Mesa Falls Visitor Center, which offers exhibits on the area's wildlife, vegetation, and geology.
St. Anthony Sand Dunes
The Gateway to Idaho's St. Anthony Sand Dunes encompass more than 10,000 acres of white quartz sand near Yellowstone. The dunes, located in Idaho Falls, double as a recreation destination and an environmental conservation area. Visitors can explore the dunes by horse or foot, while the more daring visitors can use off-road vehicles to ride some of the 400-foot high sand hills. Those who want to connect further with the St. Anthony Sand Dunes can even stay there overnight. The Egin Lakes Recreation Area houses 48 campsites, each of which has electricity and a parking facility. Additionally, there are opportunities for swimming, climbing, and wildlife viewing.
Museum of Idaho (Idaho Falls)
Those looking to infuse their Idaho Gateway trip with some history can visit the Museum of Idaho in Idaho Falls. This National Register of Historic Places honoree is one of the best ways to learn about the Gem State's past. Visitors to the Museum of Idaho can experience a wealth of rotating exhibits.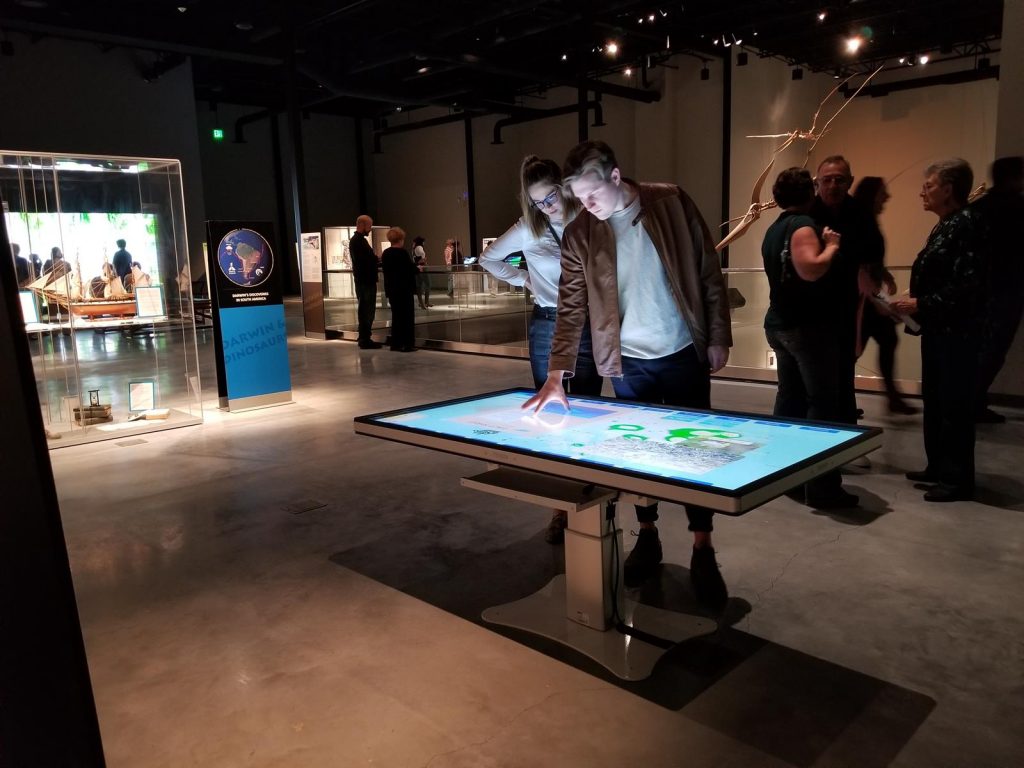 The topics of these educational assemblages range from dinosaurs, the 19th amendment, animal anatomy, and the East Idaho region. Furthermore, the museum hosts programs and events for visitors of all ages, all of which can be viewed on the museum website calendar.
Idaho Potato Museum
Synonymous with the state of Idaho are its famous potatoes. Those visiting the Idaho Gateway and Yellowstone can make a stop at the Idaho Potato Museum to learn how potatoes became ingrained in Gem State history. The destination, located in Blackfoot, is host to exhibits on potato-growing procedures, harvesting, and nutrition. Additionally, the museum is stationed in a stone depot built in 1912 that emphasizes the link between the railroad and potato industry. After seeing all the exhibits, guests can stop in the museum's gift shop and grab lunch at the Potato Station Cafe, which serves baked potatoes, French fries, potato bread, potato salad and potato cupcakes.
---
By Zoe Strozewski