Spend time with your family having a great time in South Bend with activities and entertainment for everyone.
South Bend Mishawaka is a treasure trove of cultural collectives, fun festivals and glorious gatherings. With vibrant entertainment options, it is an all-encompassing family friendly destination with activities for kids and adults alike. Whether for a weekend or a week, plan your family getaway to South Bend Mishawaka and expect to be treated to the best of Indiana hospitality.
East Race Waterway
Located in the heart of downtown South Bend, the East Race Waterway is a unique recreational facility. As the first artificial whitewater course in North America, its rapids will challenge any adventure seeker. The waterway is approximately 1,900 feet long with a total fall of about 12 feet depending on the flow of the river. The banks of the waterway offer more than five total miles of paved and lighted walking and running paths along the scenic St. Joseph River.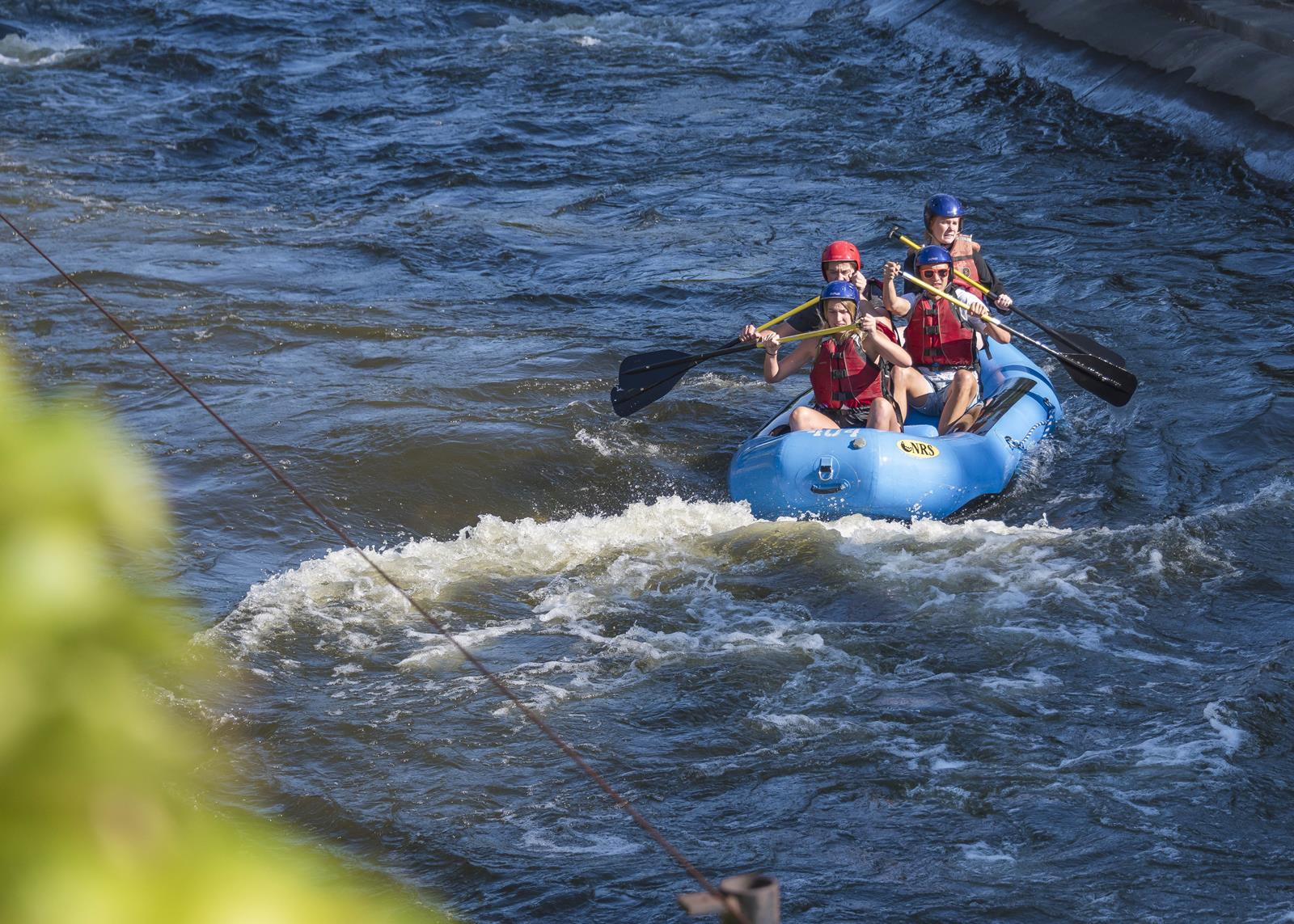 Edge Adventures Aerial Park
Edge Adventures South Bend – Rum Village Park is one part of a 160-acre park that will fill your day with adventure. Situated a mere 15 minutes from Notre Dame's campus, this park is filled with treetop trails ranging from 16 feet to 60 feet in the air. Participants choose their own self-guided course and engage in a combination of obstacles and zip lines as they maneuver their way through different trails with a progressive degree of challenges. The larger park contains mountain bike trails, hiking trails, disc golf, a playground and a nature center and offers thrills to satisfy all adventure types.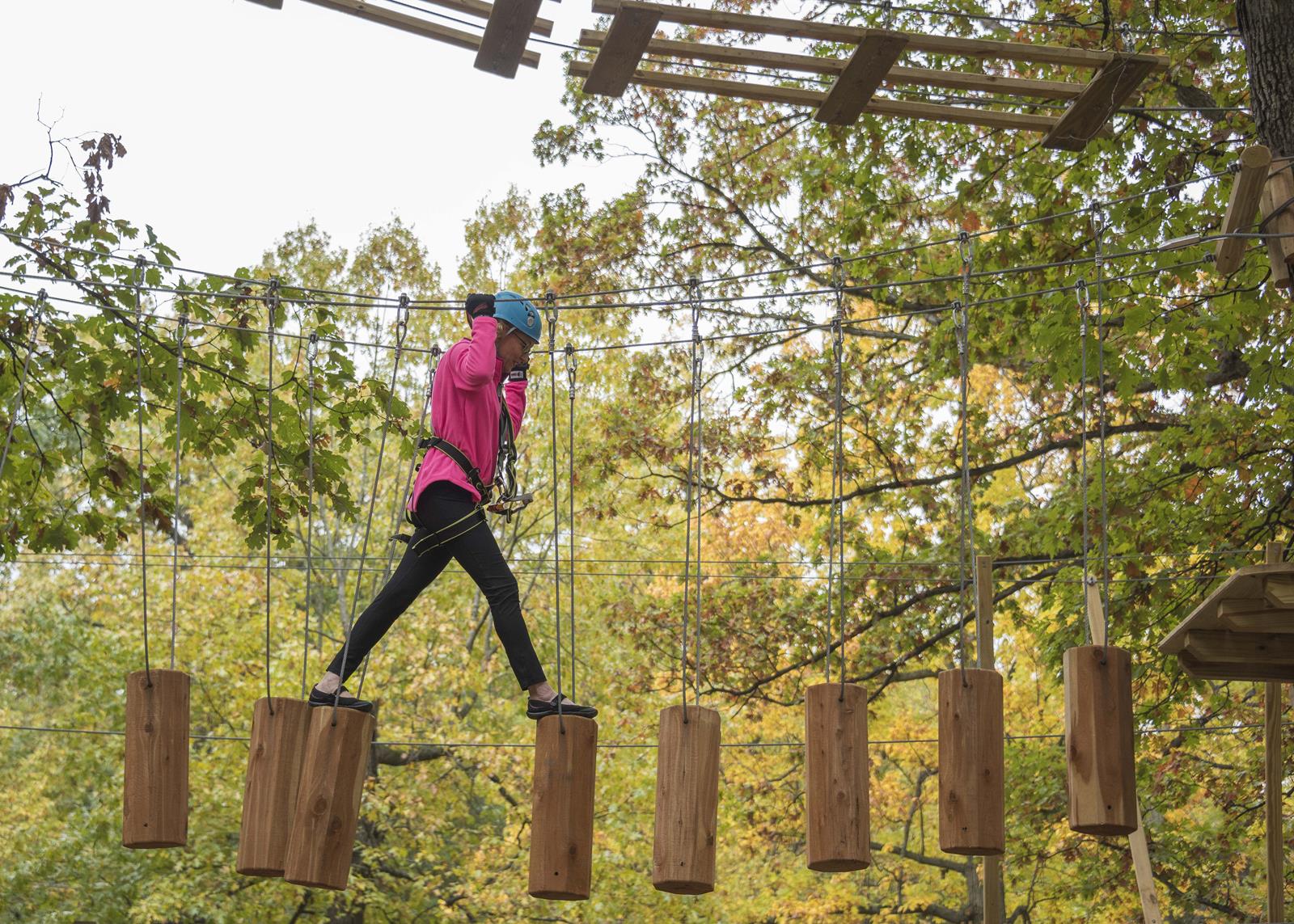 Four Winds Field
Four Winds Field in downtown South Bend is home to the South Bend Cubs, a Class-A minor league baseball team affiliated with the Chicago Cubs. Built in 1987 originally as Stanley Coveleski Regional Stadium, Four Winds Field has won numerous awards including Ballpark Digest's Best Ballpark in 2017 and Ballpark Renovation of the Year in 2012. Visitors can cheer the South Bend Cubs on to victory while enjoying the ambience of this wonderful ballpark that features ample parking and a delicious concessions menu that includes baseball's best tasting hot dog.
Indoor Fun
Fun for the young and old at heart, Strikes & Spares Entertainment Center is where the family can go bowling, go-karting and play mini-golf. There is also a gaming arcade, bumper cars and an inflatable area with a bounce house, obstacle course and mega slide. With special promotions offered every day, enjoy bonus rounds of bowling and free go-kart rides. Sky Zone in Mishawaka is an indoor trampoline park. Visitors can experience the weightlessness of bouncing on a trampoline, flipping and landing in a pit filled with 10,000 foam cubes. Sky Zone is a fabulous place to host parties, from team building to birthdays, and are renowned for providing amazing workouts and healthy fun. Blackthorn Topgolf Swing Suite in Granger's Toscana Park houses six high-tech golf simulators that can be rented for fun social gatherings and programmed for other games, like zombie dodgeball. Each bay features comfortable lounge seating, HDTVs and food and beverage service that can be enjoyed by adults and children alike.
Potawatomi Zoo
With around 500 "wild" residents on its 23 acres, Potawatomi Zoo is the oldest zoo in Indiana. With a humble beginning as a duck pond, the zoo houses animals, birds and reptiles. Come see the African lion, giant anteater, amur leopard, American flamingo, barn owl and African crowned crane and black tree monitor, among other species. Other attractions at the zoo include the Zoo Train, Endangered Species Carousel and Zoo Farm Feeding Area.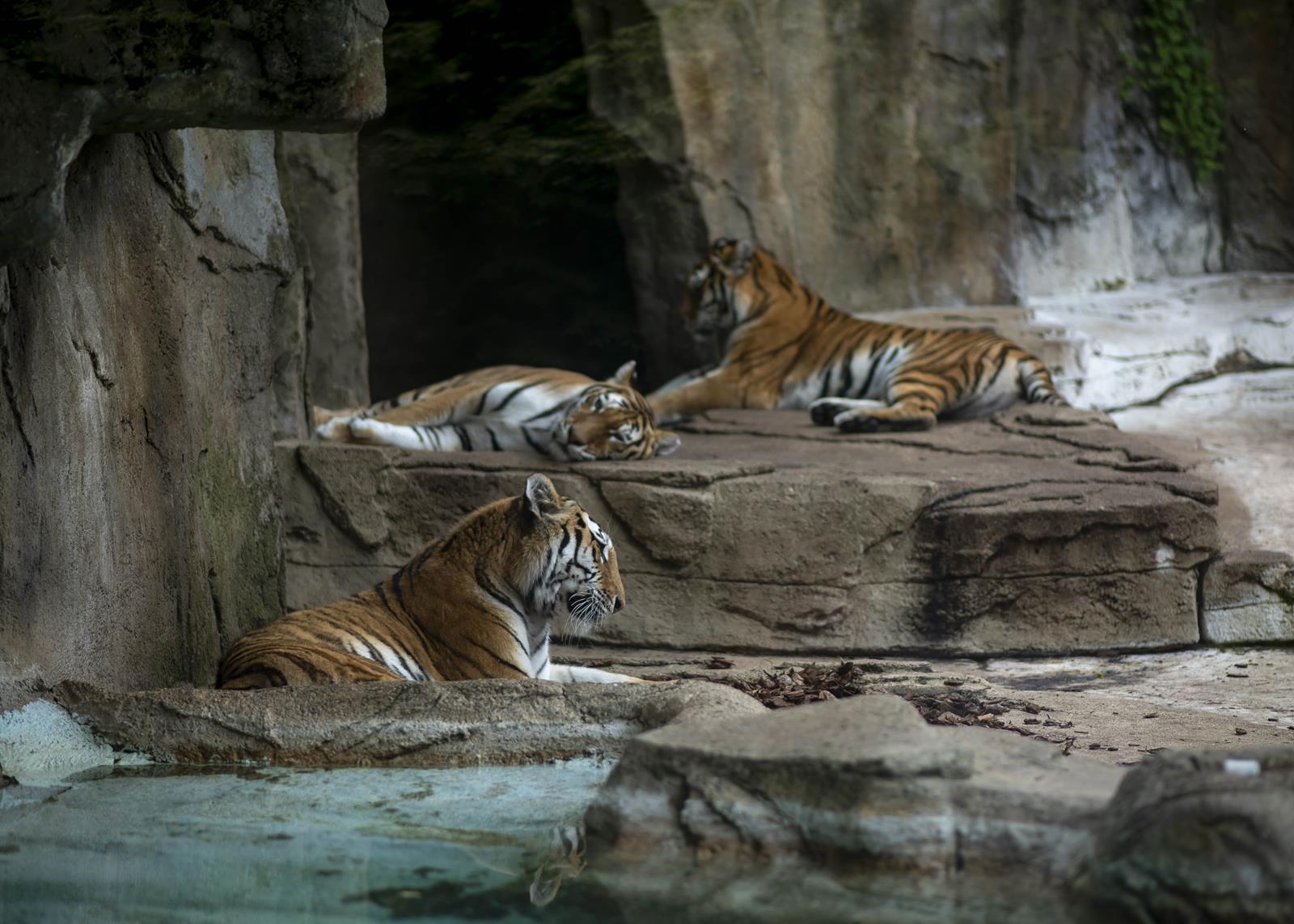 South Bend Chocolate Company
Choc-o-holics are in for a treat at the South Bend Chocolate Company. Visitors can take a 45-minute Inside Scoop tour of the 58,000-square-foot factory and get a crash course on the origins and types of chocolate. The sweetest part of the tour is the chance to sample chocolate at the end. Also, visit the chocolate museum which has one of the largest collections of chocolate memorabilia in the world, including a 1,300-year-old Mayan chocolate pot. On your way out, stop at the factory store to buy some chocolate covered pretzels, chocolate bars or chocolate by the pound to take home.
St. Patrick's County Park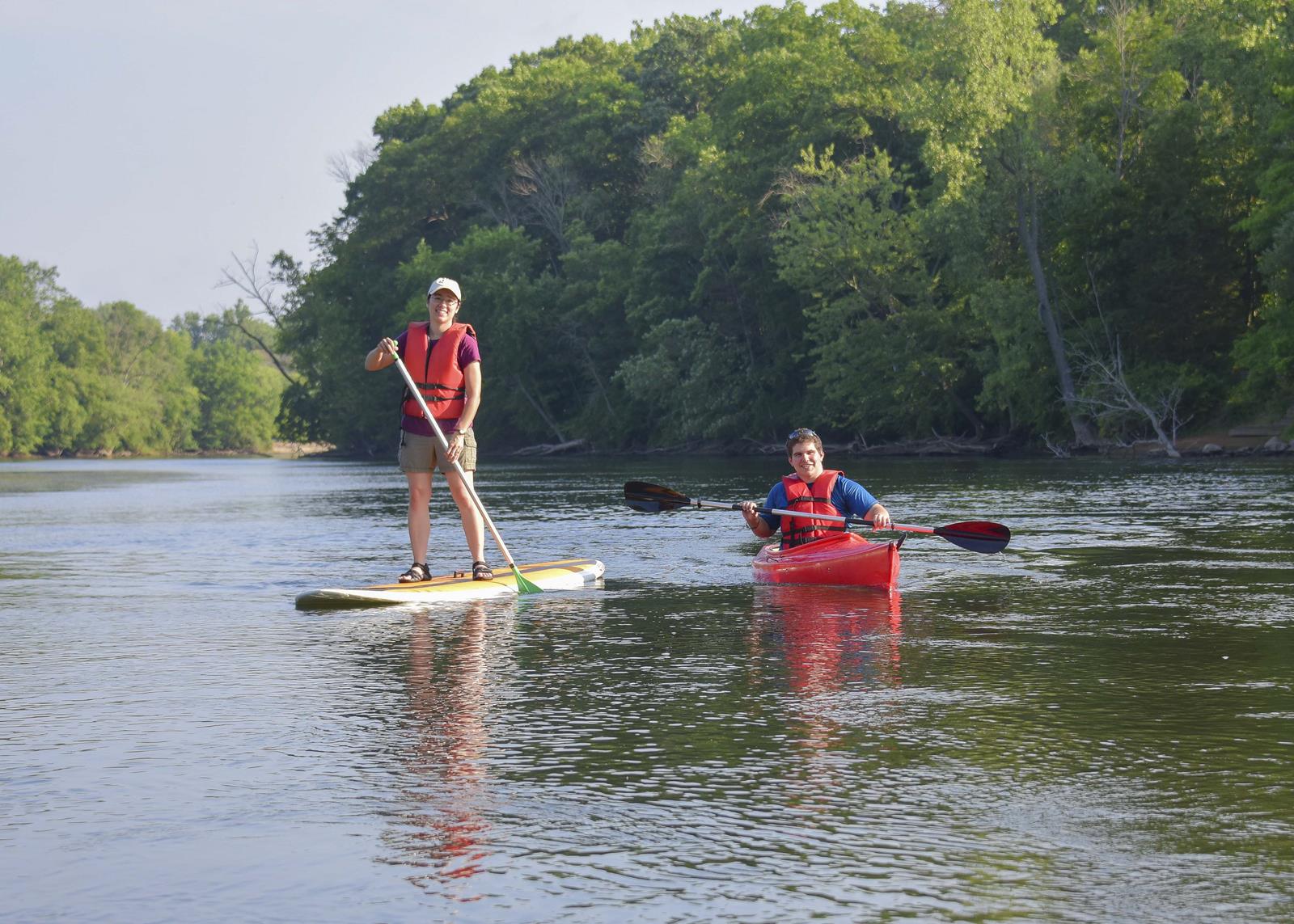 This picturesque riverfront park sits on 398 acres with wooded trails, ponds and the St. Joseph River alongside it. The park is home to a red barn that is considered one of the largest wooden barns in the country, as well as a Freedom Memorial, a Notre Dame-linked Experimental Ecosystem Facility, a boat ramp, play equipment and picnic sites.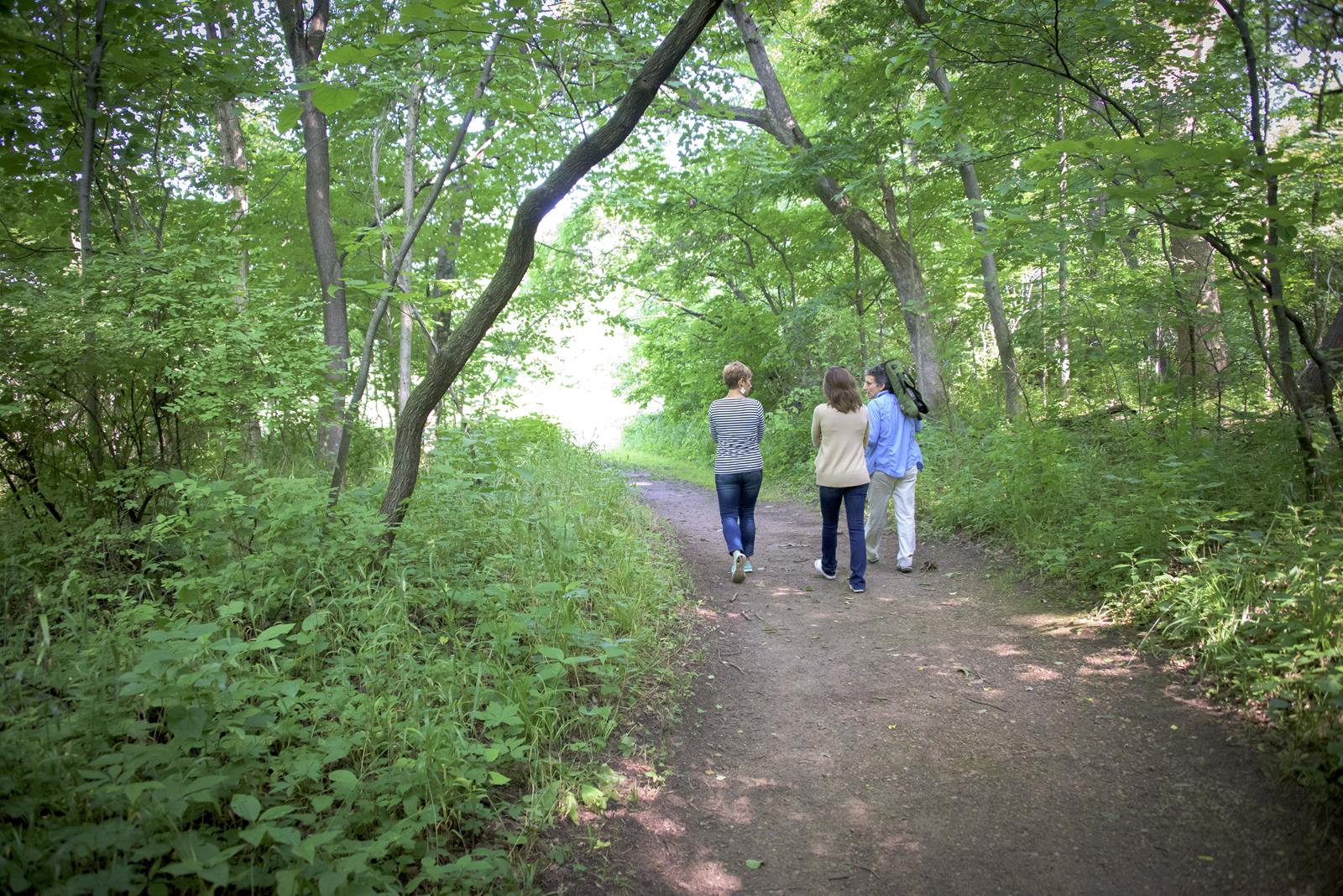 Studebaker National Museum
Calling all car lovers! Displayed on the three floors of the Studebaker National Museum are a variety of automobiles, wagons, carriages and military vehicles dating back to the 1800s. The museum has several exhibits, including the world's largest collection of U.S. Presidential Carriages and the "Original Collection" comprising 33 vehicles gifted by Studebaker Corporation to the City of South Bend. There is also the Studebaker Super Service Center interactive exhibit for children of all ages along with displays of a variety of car materials and road surfaces.
Featured hotels and facilities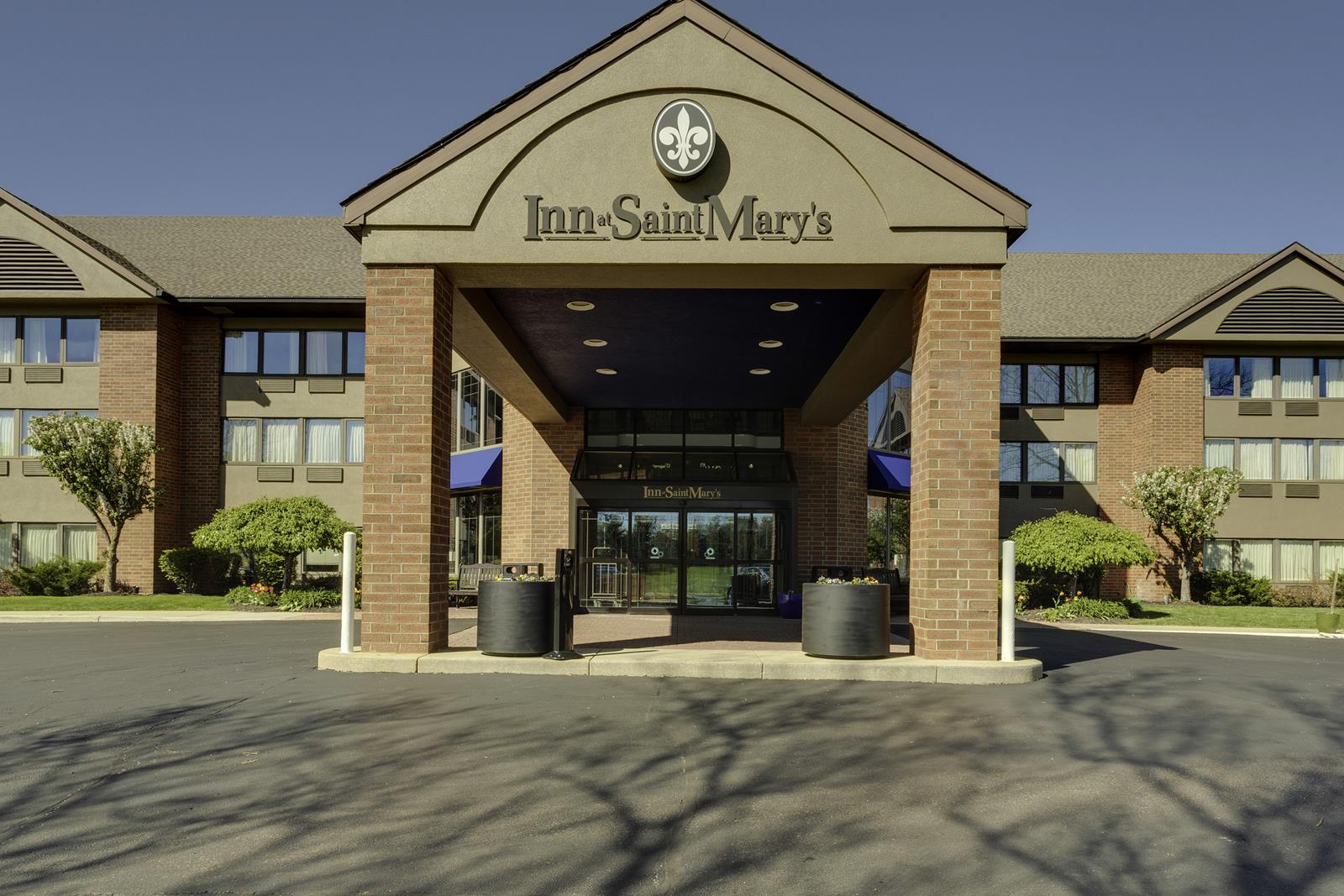 The Inn at Saint Mary's – a boutique hotel on the campus of Saint Mary's College with an Innjoy Café inside serving Starbucks coffee.
Hilton Garden Inn – located next door to the Inn at Saint Mary's featuring a Bistro 933 restaurant serving cooked-to-order breakfast and dinner.
Gillespie Conference Center – 15,000 square feet of flexible meeting and special event space.