Get off the highway and see Nebraska for what it really is: A place filled with friendly people, fun experiences and beautiful natural wonders
If you ask a roomful of people who have been to Nebraska, you'll likely see a lot of hands go up. And if you ask those folks to describe Nebraska, they're likely to use words like "flat" or "monotonous." Ask those same people if they ever turned off of Interstate 80, however, and those hands will likely go down in a hurry.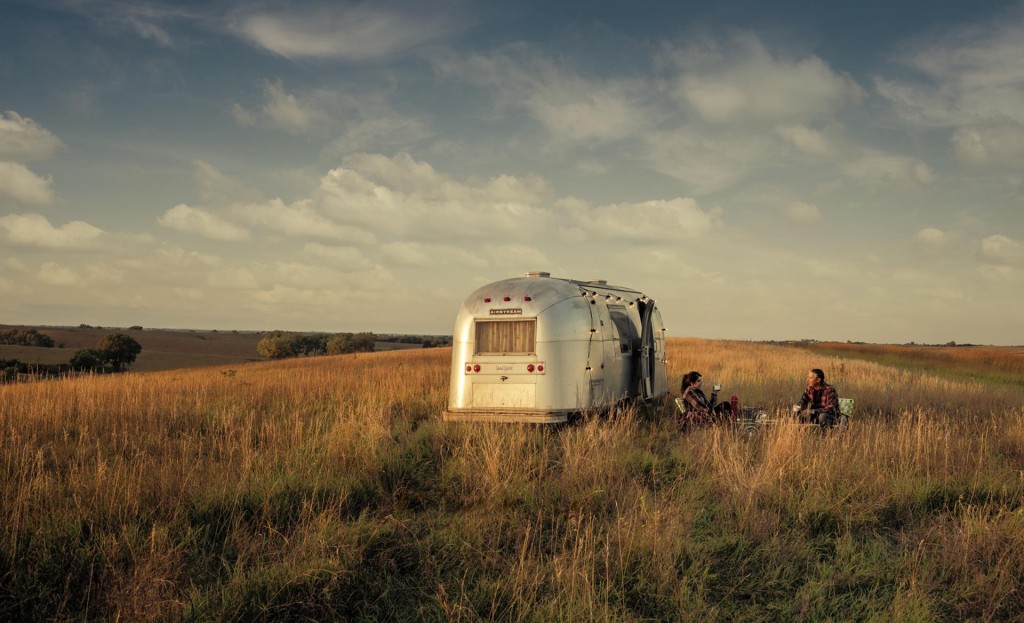 The fact is, Nebraska's a big place and offers a cornucopia of natural beauty to go along with its city attractions. In the 21st century the concept of "ecotourism" is becoming increasingly popular as people seek to spend their holidays and time off enjoying the natural wonders of the world they live in. While Nebraska likely isn't the first place people will think of when it comes to nature-based trips, it certainly should be.
For the moment, though, Nebraska is one of the best-kept secrets for nature-based travel, which means that you can create some truly spectacular trips for people, the sort of trips they will talk about and reminisce over for the rest of their lives. Here's a brief overview of just some of the nature travel possibilities in Nebraska.
Center for Great Plains Studies' Top Sites
The question of where to start with Nebraska's natural beauty isn't an easy one, in 2012 the Center for Great Plains Studies conducted an in-depth survey of the most powerful and beautiful natural sites in the Great Plains, including Nebraska, which proudly hosts several Top 50 Sites and three Top Ten Sites, including
Switzer Ranch: 12,000 acres of preserve and working ranch, with stunning vistas and a beautiful lifestyle that seeks balance with nature. Ideal for hiking, horseback riding, birding and camping, the Switzer Ranch shows people what the country was like centuries ago, before civilization arrived.
Rowe Sanctuary and The Crane Trust: Every year a half million sandhill cranes migrate to this gorgeous spot in southern Nebraska to rest and refuel for a few weeks before heading south.
Fort Robinson State Park: Located in the scenic Pine Ridge region of the state, this immense park offers an opportunity to see wild bison in their native habitat.
Niobrara Scenic River: Canoeing down the Niobrara's 76-mile scenic area is an ideal river trip for the adventurous ecotourist seeking to truly understand the majesty of Nebraska.
Other Nature Travel Options in Nebraska
The Center for Great Plains Studies' list doesn't capture every ecotourism opportunity in Nebraska. Once you start delving into the options, the state begins to appear larger than it actually is.
Sand Hills: From the forests of the Pine Ridge, head south to the Sand Hills, the biggest sand-stabilized dunes in the world. Almost 13 million acres in size, with dunes that can reach 400 feet high, this area can be an incredible destination for the adventurous visitor, ideal for those who want to camp far away from civilization.
For the visitor seeking to combine history with nature, the Lewis & Clark National Historic Trail is a perfect combination of the two, following the route of explorers Lewis & Clark as they passed through what would become Nebraska. Today it represents a perfect hiking or riding route showcasing Nebraska's scenery and history.
Are There Day Trip Possibilities?
While some people like camping and hiking in the wilderness of Nebraska, not everyone who is interested in nature wants to lose themselves in the seemingly endless expanse of the state. Some people will be seeking a mix of urban experiences and natural exploration, or simply don't relish the idea of not sleeping in a hotel bed every night. For those ecotourists, there are plenty of shorter trips that can be organized using small towns as a base of operations, including:
Scotts Bluff National Monument, one of the most stunning sights in Nebraska, is an ideal day trip affording plenty of hiking and photographic opportunities.
Ashfall Fossil Beds State Historical Park, where an ancient volcanic eruption preserved a huge expanse of the land, frozen in time. Fossils date from perhaps 12 million years ago.
Chimney Rock is one of the most famous rock formations in the country and offers a solemn glimpse into the continuous line of history we're all part of, as it was used as a navigation guide by pioneers trekking westward in the 1800s.
Toadstool State Park is a wonderful option for a day trip, offering views of rock formations that resemble the landscape seen in the famous Road Runner
Nebraska, with its unmatched beauty and historical significance, abounds with once-in-a-lifetime experiences. From working ranches to river trips, historic routes and photogenic rock formations, Nebraska has everything an ecotourist could possibly want.
So when you're asked about nature-based travel options in Nebraska, now you know where to start – and that's by contacting the destination through this special Contact panel.
Now you know the secrets Nebraska has for travelers, explorers and ecotourists of all kinds – help spread the word by sharing this article and commenting – let us know what you think and what we missed.