Standing nearly 8,000 feet in the northern Rockies, Panorama Mountain Resort is one of the premier skiing experiences in North America and welcomes groups of all size.
Over 3,000 acres of terrain, a temperate climate and a world-class base area ensures a group of any size and ability will fall in love with Panorama's stunning scenery and personalized service.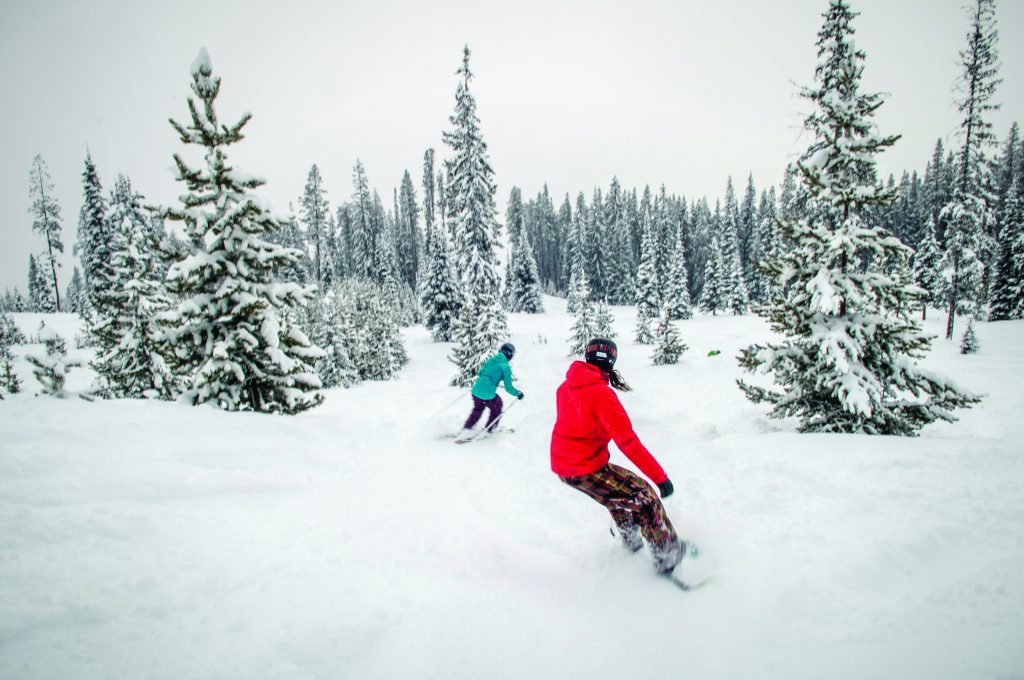 Part of British Columbia's Powder Highway, Panorama boasts superior snow conditions throughout the winter and a variety of trails suitable for skiers, snowboarders and even snowmobilers. From the rugged double diamonds of the Taynton Bowl to the Discovery Zone beginner area and everything in between, the resort will engage your group members no matter their expertise, and you can always take in the view of over 1,000 peaks from the Summit Hut at the mountain's peak. Enjoy traditional fondue at the Elkhorn Cabin for an afternoon of classic aprés-ski, an evening soak in the slopeside hot pools and a gourmet Canadian fusion dinner in the pedestrian-friendly base area, all without leaving the property. Combining superior amenities and group-friendly prices, Panorama is the perfect destination for your next winter escape.
Slope to Slope
Terrain: 1,152 ha (2,847 acres) patrolled recreational
Vertical rise: 1,220 m (4,019 ft.)
Highest elevation: 2,375 m (7792ft.)
Average snowfall: 500 cm (196 inches)
Average winter temperature: -5 C (25 F)
Snowmaking: 40% coverage
Hours of operation: 9 a.m.-4 p.m. daily
Trails: 120 trails, Taynton Bowl, Extreme Dream
Zone, and two Terrain Parks
Terrain challenge: Beginner 20%, Intermediate/
Advanced 55% and Expert 25%
Uphill capacity: 9,500 skiers per hour
Longest trail: Taynton Bowl's 'Never Never Land' –5.5 km (3.4 mi)
Panorama Accommodations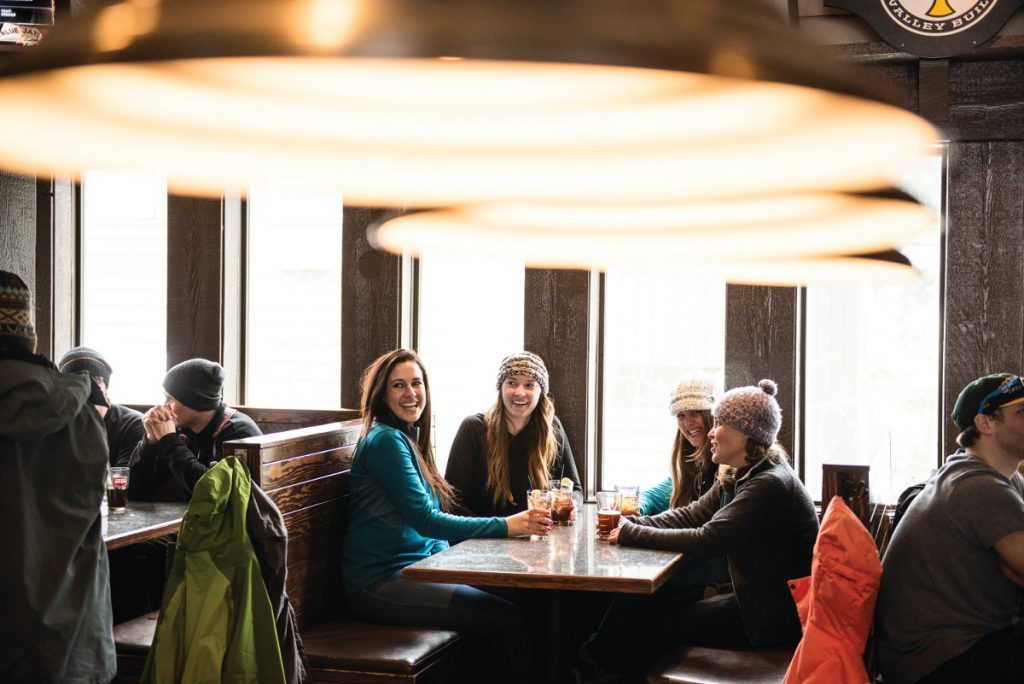 Panorama offers all lodging options, from budget hotel rooms to luxury townhomes. The Upper Village Condos feature a convenient slopeside location next to the chairlifts in the Upper Village Area. Ski in/ski out configurations make this ideal for groups who want to maximize their time on the mountain and spend time in the nearby hot pools. The Lower Village Condos are accessible via chairlift or Village Gondola and present a more moderately priced alternative to the Upper Village accommodations. Located throughout both village areas, townhomes are a great option for large families and other groups that prefer to cook in and enjoy a longer stay. Across from the main chairlift, the Pine Inn is the resort's most economical choice and ideal for groups looking for basic amenities and easy access to the mountain.
What can we do off the slopes?
When you need a break from skiing or boarding, Panorama offers plenty of activities off the slopes to keep your group busy. The longest ice skating trail in the world, Windermere Whiteway offers 34 kilometers of skating against a stunning Canadian Rockies backdrop. A free shuttle provides access from the resort area and equipment can be rented in the town of Invermere. After a long day on the mountain, your group may be a little sore or stiff. Not to worry, the resort features giant slopeside hot pools as a perfect way to rewind. Four tiered pools of different temperatures allows you to find the area perfect for you, and an on-site sauna is a perfect remedy for those with dry skin or stiff joints.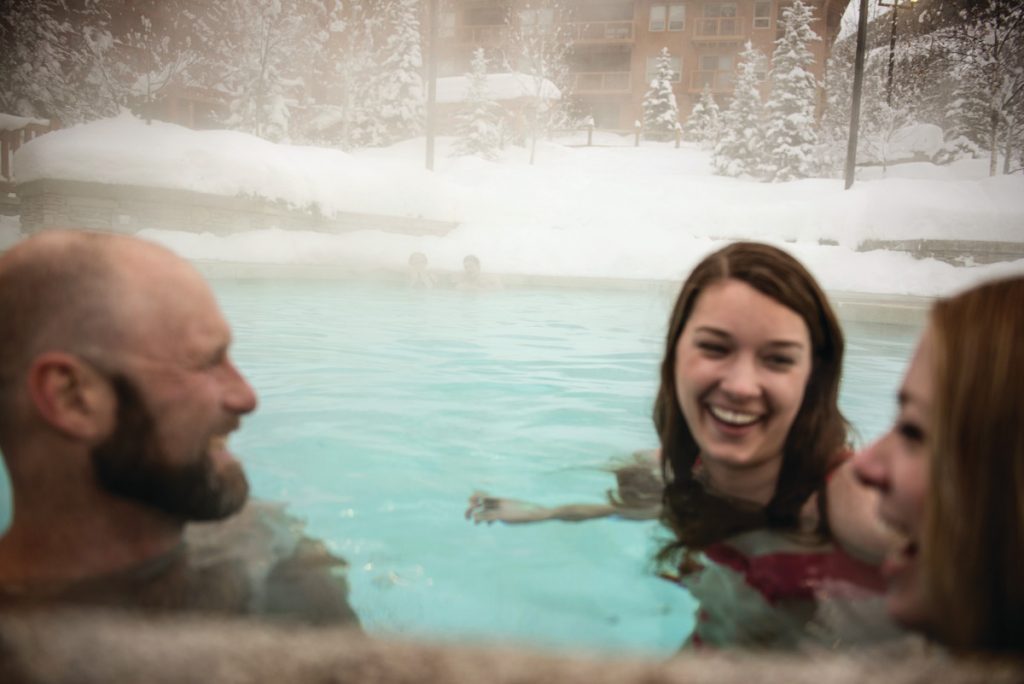 If your group prefers to eat out, Panorama provides a variety of dining options. In the heart of the resort lies Monticola, a causal and friendly restaurant perfect for large family dining or an evening with friends, with a menu that included fresh homemade pasta, flatbreads and rustic Italian fusion cuisine. Cliffhanger, Panorama's newest eatery, is a gorgeous modern alpine, multi-million dollar club house at Greywolf Golf Course. Dine on Canadian salmon and pork chops while enjoying views of the mountains. Want a more intimate meal for a smaller group? Grey's Restaurant provides a low-key gourmet experience with specialty cocktails, steaks cooked to perfection and savory deserts.
Getting to Panorama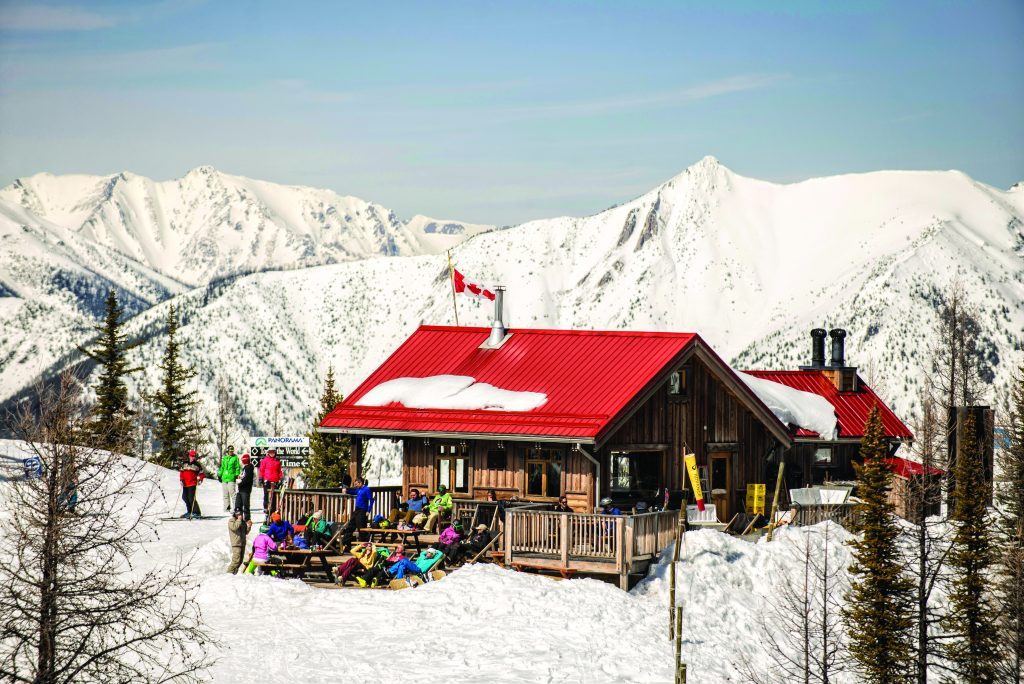 Panorama is a three-and-a half-hour drive from Calgary through the spectacular Kootenay and Banff National Parks. Calgary International Airport takes flights from all over North America, with daily shuttles between terminals and Panorama's resort lodging. Also available is the Canadian Rockies International Airport in nearby Cranbrook, where rental cars and private shuttles can be arranged upon advanced request. If you're driving yourself, take the Trans-Canada Highway west before taking Highway 93 south to Panorama's Purcell Mountains location.