The Itinerary at a Glance
Located just 20 minutes from downtown Columbus your Destination Hilliard tour will overflow with history, art, culinary and fun experiences.
4 Unique Experiences on This Trip
[list line="no" style="style1″]
Early Television Museum
Historical Village at Weaver Park
Pop Up Art Project
First Responder's Memorial Park
[/list]
Duration: 3 Days/3 Nights
Available: Spring, Summer & Fall Months
This Itinerary is Ideal For: Adults over 21
Itinerary Details
---
Day 1
Receive a Welcome Bag when you check into your Hilliard, OH hotel and relax before tonight's dinner.
Depart for the Hilliard Civic and Cultural Arts Center for a catered dinner and variety show performance by the Hilliard Arts Council. This relaxing evening is the perfect beginning of a Destination Hilliard visit.
Day 2
Enjoy a hot deluxe continental breakfast at your hotel before departing.
The morning adventure begins with Making Tracks Through Train Town. This two-hour trolley ride features a conductor (docent) sharing the significance of the railroad in Hilliard and includes stops at points of interest.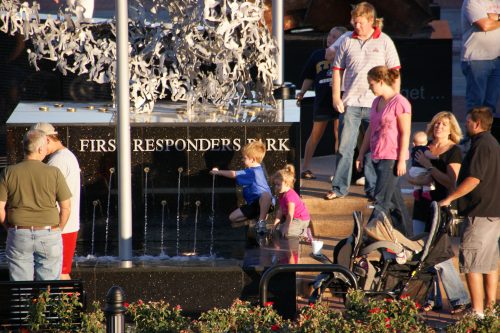 There will be time to visit Hilliard's First Responders Park Memorial. The second largest memorial in the U.S. honors first responders of every branch who responded to the tragic events on 9/11. Lunch is on your own in Old Hilliard Downtown, Otie's Tavern & Grill is on the National Register of Historic Places and a local's favorite. If you can get past the name, The Old Bag of Nails Pub menu is very good.
Hope you saved some room for dessert! It's on to The Little Ice Cream Shop to experience how they make their wonderful ice cream. Of course there will be sampling. The afternoon continues with a visit to the Early Television Museum. You'll be
fascinated by the nation's only museum dedicated to the television. More than 150 TV sets are on display from the mechanical TVs of the 1920s and 1930s to the pre WWII British and American sets to post war sets and early color sets.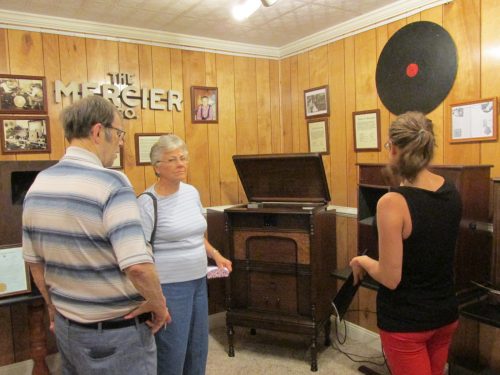 It's time for fun at Ten Pin Alley! Bowlers be ready to show off your groove, but spectators and hecklers are welcome. The patio lounge is open and the in-house chef will prepare a masterful buffet, or assist in creating a menu just for the group. After a fun evening it's back to the hotel for some much needed rest.
Day 3
Breakfast at the hotel.
It's off to the Hilliard Civic and Cultural Arts Center to let our creativity show. Instructors will guide you through a Pop Up Art project that will please even the most untalented among us. Cake Creations is next where again your talent shines as you decorate and of course sample cupcakes.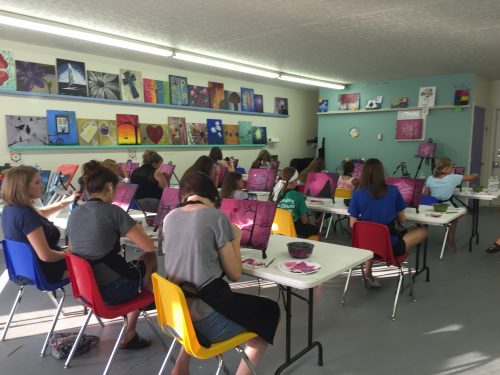 Lunch today is according to TripAdvisor.com, Hilliard's #1 pizza place, Iacono's Pizza & Restaurant. Appreciate the pizza bar lunch.
Enjoy a relaxing afternoon and step back to the 1800s at the Historical Village at Weaver Park. The village consists of the original Hilliard Train Station, a one-room schoolhouse, chapel, log cabin, museum, a WPA outhouse and much more. A docent will lead the group with a candle maker, butter churner, blacksmith and others providing interactive experiences.
Dinner tonight is at Abner's where folks have been coming since 1987 for comfort food. Adorning the walls are historic photos of Hilliard. It's back to the hotel for some much deserved rest after a fun day.
Day 4
Enjoy a deluxe hot continental breakfast at your hotel before departing Destination Hilliard with fond memories.