Debra Asberry has had a front row seat for the massive women's-only travel movement. Utilizing her strong military background, college education and marketing skills she honed in the airline industry, she launched Women Traveling Together nearly 20 years ago. As the leader of the largest women's-only tour company in the U.S. Debra and her team produce and ship nearly 70 tours per year. Learn the secrets to her success in this edition of Take 5.
How did you get started doing tours for women?
I had a personal interest in traveling, but I didn't want to do it alone. In 1997 I was looking for a trip that was a good fit for me and quite frankly I couldn't find one. There were probably four or five women-only adventure travel companies, and if I could have found the trip that I was particularly interested in—which was to raft the Colorado River through the Grand Canyon­—I might have taken it. I liked adventure travel, but also liked visiting beautiful cities, architecture and art. What I noticed was that they were absent from these choices.
How did you go from this idea of wanting to go on a Colorado rafting trip to creating a company specializing in women-only tours?
Even though my original goal was to go rafting, I have always wanted to be an entrepreneur since I was a teenager. So when I decided to go down this path, it was with the intention that I wanted to build a company. Before I started Women Traveling Together, I was a publisher of a regional magazine in the Washington, D.C. area called Fifty and Forward. I used our editorial to ask if there were women that had a similar situation as I had. I was overwhelmed by the response, so I just felt like there was a need out there to be met.
What was your breakthrough moment?
It was the early days of the Internet, so my biggest challenge was how you grow from being an idea in Annapolis, Maryland, to reaching women across the country. I devised a marketing campaign and started contacting radio stations with a controversial topic, which was why men and women should take separate vacations. While that is not very controversial today, at that time it was. I got radio airtime, women heard me, and that's basically how I built the foundation for this company.
When did you feel the women-only travel business became an entire movement?
It started picking up steam about three years ago. A generation ago when I started this company, it was not socially acceptable for a woman to go off and travel by herself. So we stayed relatively small doing a lot more domestic than we did international. We used to get phone calls and be asked all the time whether we were a lesbian organization because why else would women be traveling together? As 20 years have gone by, the number of women that have large salaries has changed dramatically and I think women today just have a mindset of "Hey, if this is what I want to do with my money, then I am going to do it."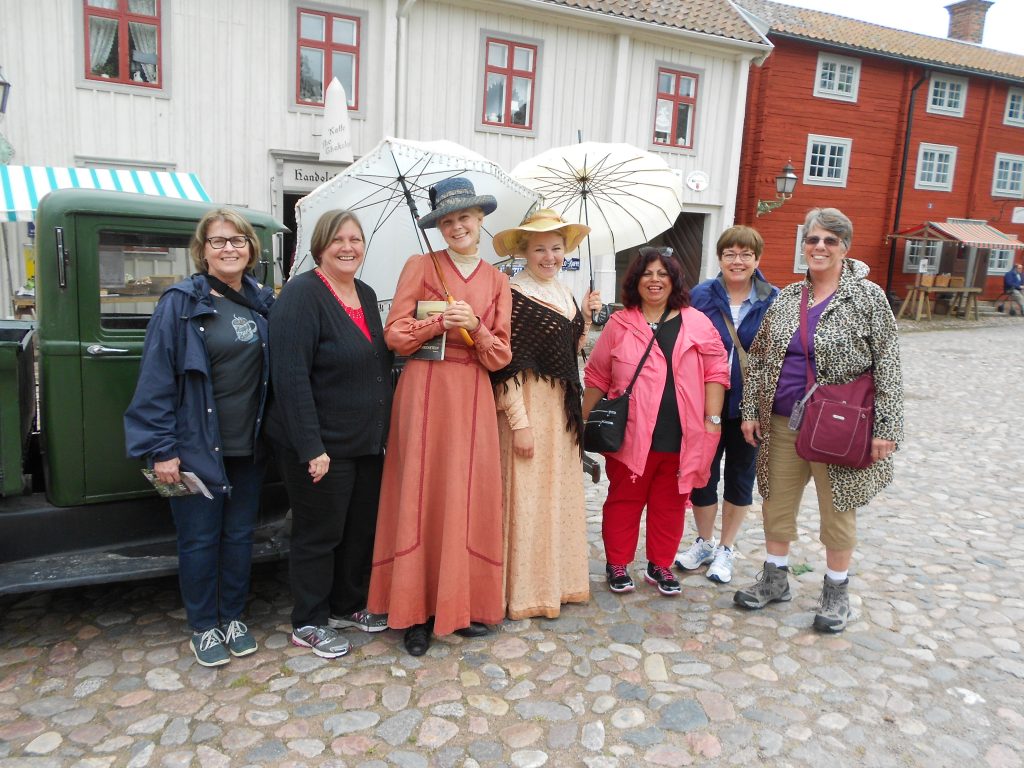 Can you give a snapshot of your typical traveler?
Our typical traveler is a woman who has discretionary income. She is typically beyond her child-rearing years, so her kids are generally in college or beyond that. We also have women that never had children or that are divorced, widowed, as well as married whose husbands don't travel. We tend to appeal to the woman in her mid-40s up to her mid-60s—that's the bulk of our travelers.
How large are your typical group tours?
We limit the size of a group to 14 domestically and 18 on our international tours. It's more expensive because we just don't have as many people to divide the fixed cost, but we find that that style of travel is just so much more intimate. Almost every single client is traveling solo, so we're their travel companion and we provide a significant, and I underline that three times, a significant amount of staff and customer-service support. When they get anxious about the news they heard last night, they call us. They don't call their travel companion; they don't have one.
Like this interview? Check out the Traveling Tribes podcast on Leisure Group Travel, or anywhere you enjoy listening to podcasts.

What's different about the experience on your tours that a traditional tour doesn't offer?
When you have an all-women's tour where everybody is traveling solo, they are meeting for the very first-time face to face at the beginning of the tour. You feel like it's, "Hey, we are in this together, we are all going to cooperate together to have a great time." What I've observed over the years is in that first 10 minutes at the welcome meeting, they starting to share a little bit about themselves and they're already bonding as a group. Ultimately, when people see this group on the street, they think they're looking at a bunch of women that have known each other for years.
We also have a position we call a tour concierge. They are assigned to specific tours, so that when a woman calls in, she would talk to her tour concierge who can answer any question that she would have about that particular tour. I think that that is a major difference from most traditional tour operators whether they are couples or anything else out there. We want these solo travelers to build a relationship with their tour concierge.
Okay, what about on tour, on the road?
I've always thought that if you took a look at our itinerary versus anybody else, you might say, "Well, I don't see a lot of difference." Everybody goes to Paris and sees the Eiffel Tower, but I think a couple of things that distinguish us is, for one thing our tour leader is embedded with the group. She is as much part of that group as a traveler is. At 5 o'clock in the afternoon when they've finished touring for the day, she doesn't go hide in her room. On the nights when we have included meals, she takes them to a restaurant and they are treated just like any other patron, only she pays check.
We really try very hard to make that experience as authentic as possible using our tour leader more for group dynamics than anything else. She has got to manage hotel rooming lists and things like that just like anybody else would, but if you stop and think about it, 18 or 15 women without leadership is chaos.
How do you find the tour leaders?
We have very extensive screening tests. The tour leaders must pay their own way to a five-day training class with no guarantee of a job and we subject them to hell. At the end of the five days, we will make an offer to the ones that we think have got the right stuff and then they go through a year shadowing our tour leaders before we let them loose on the travelers.
What destinations are most popular with your travelers?
We have three types of travelers. There's the person that either has never traveled before or a little in college and they are getting out there and seeing the world for the first time. Their tendency is to see the iconic places. After they've done that, they're ready to move on to places like Peru and Patagonia, China and South East Asia. Then you've got very top tier—they want to go to Madagascar, raft the Snake River. They want to try destinations that are a little on the fringe.
We design our tours so that we have got that broad base as an introduction to women traveling together. 72% of all the women that travel with us will take their second tour within three years, most of them are repeat travelers who take one or two trips a year.
How many trips are you running a year?
In 2016, we ran 68 trips. It is great volume, and we fill our tours. We are posting 2017 now, and one of the things we are very proud of is that we have such a loyal following that when we post new tours they are sold out in days.
Where do you find new destination ideas?
It is a combination of a million things. Obviously, we look at the magazines like yours that come into our office to see what's new out there, but ultimately the way we make decisions is we have something called pre-reservations for tours under construction. We've been using this to determine if there is an interest in specific destinations without spending an enormous amount of time in building of a tour.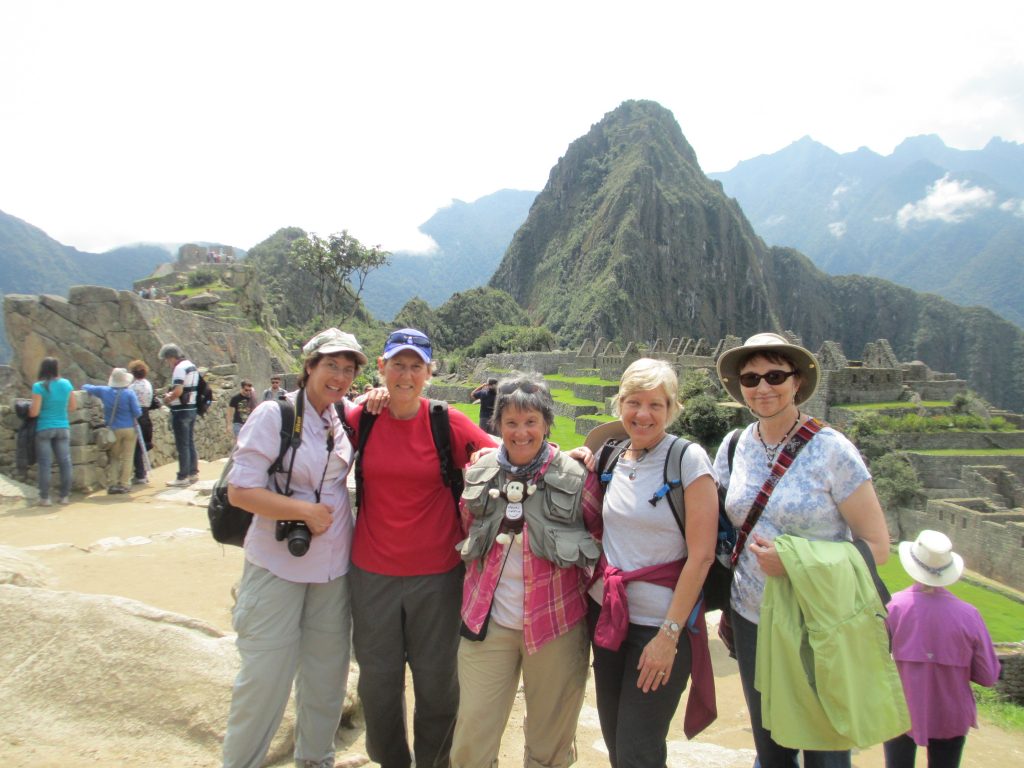 For example, in 2017, we posted pre-reservations because we want to get people who are interested in taking our tours to say, "Yes I want to pre-reserve for this trip." But it also gives us an opportunity to take a look-and-see, "Hey, I have this crazy idea." When we see that we have got a 138 people that have pre-reserved for that, we can develop that tour. That is the reason why we don't cancel tours because if I see something is lagging we just won't even develop it. That has served us and our clients exceptionally well.
How have you been successful in finding new customers?
We typically find that Facebook is a great place to have a free-form conversation and post pictures from our tours. But if I had to say where the majority of our new clients come from, they come from our Google AdWord campaigns. Bottom line is our business advantage comes from the understanding that until a woman decides that she's fed up and is going to make a decision to solve the problem of not being able to find someone to travel with, all the advertising in the world isn't going to motivate her.
Connect with Debra Asberry
Phone: 800.795.7135
Facebook: www.facebook.com/womentravelingsolotogether/
Website: https://www.women-traveling.com/