Indulge your sweet tooth at these West Coast Shops
Everyone longs to feel like a kid again, especially a kid in a candy store. In fact, 65 percent of candy produced today is consumed by adults over 18. Traced back to the Egyptians, candy originated when ancients combined fruit and nuts with honey. The term candy was derived from the Arabic qandi, meaning "made of sugar."
Affectionate Aztecs believed chocolate was an aphrodisiac. It may not sound romantic, but chocolate does contain phenylethylamine, which stimulates the same reaction in the body as falling in love. In the 1800s, physicians regularly prescribed chocolate to patients who were suffering from a broken heart. Here are some locales on the West Coast where you can enjoy this sweet treat.
Ghirardelli Square
During the 1849 Gold Rush, Domingo Ghirardelli created the original sugar rush when he sailed from Italy to sell confections and supplies to miners in California.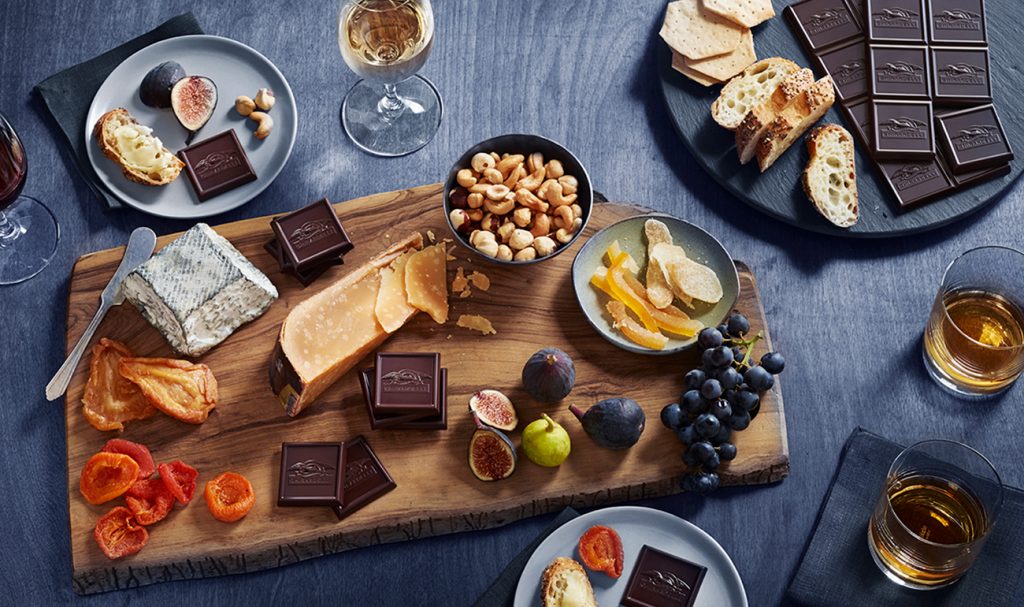 Guests can marvel at chocolate flowing through historic equipment when they take a pilgrimage to Ghirardelli Ice Cream & Chocolate Shop at Ghirardelli Square, an iconic chocolate landmark located near Fisherman's Wharf in San Francisco. Enjoy free gourmet samples and have a famous ice cream sundae topped with handmade hot fudge made from rich Ghirardelli chocolate.
Candy Baron
Another hot spot to indulge your sweet tooth on San Francisco's famous wharf is Candy Baron. Facing Pier 39's famous carousel with unsurpassed views of the Golden Gate Bridge and Alcatraz, sugar lovers can curb their carb cravings from a dazzling display of world class candies and famous taffy. In the past 20 years, more than one million pounds of salt water taffy has been sold from the bustling storefront.
Dandelion Chocolate
Chocoholics can learn more about chocolate making, tasting, ingredients and sourcing with a guided group tour at Dandelion Chocolate, another sugary San Francisco staple. Tour the active bean-to-bar chocolate factory with an expert guide who will lead you through the production process from cacao bean to finished chocolate bar. Taste cacao fruit and roasted cacao beans from different origins, sample warm melted chocolate as it is refining, and try the finished single origin dark chocolate bars. Leave with a hot chocolate gift card to use in the café. Entertain up to 24 guests on a one-hour tour.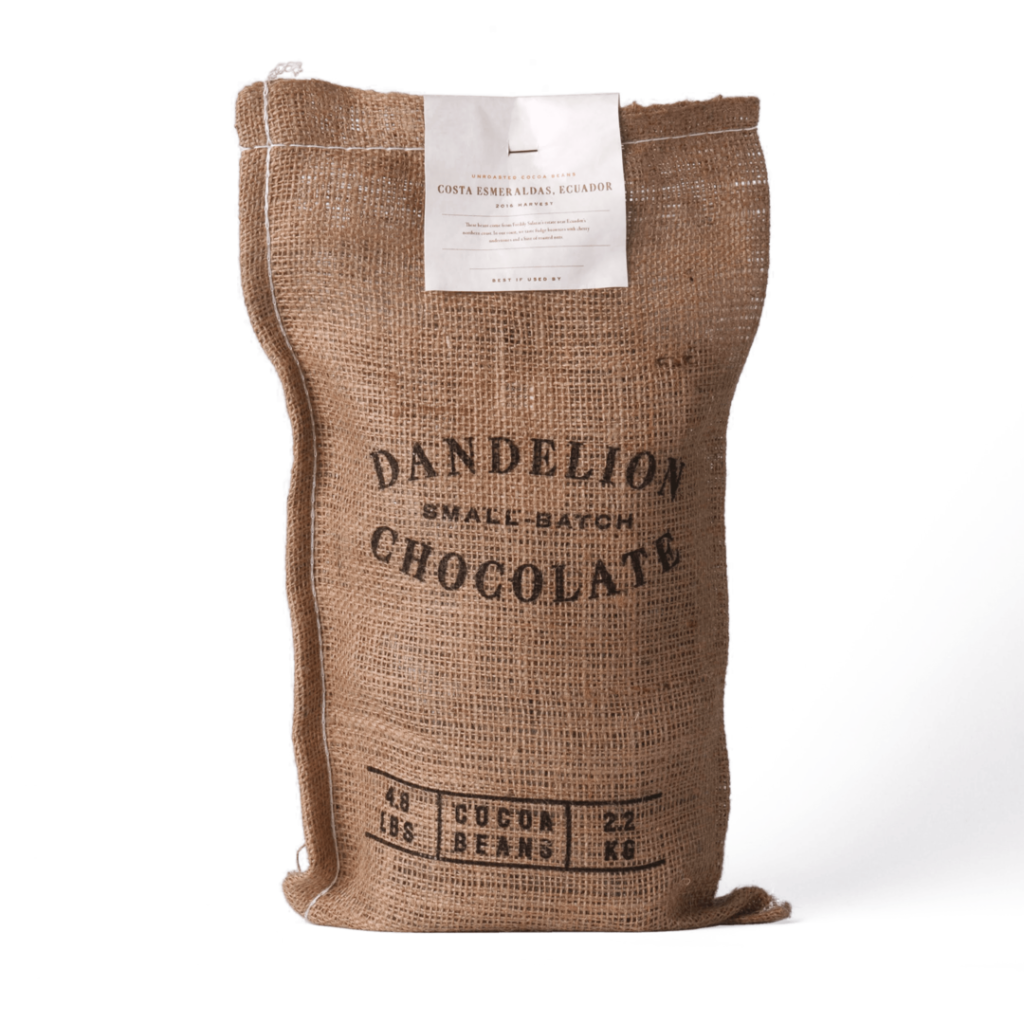 For an extra special experience, make a reservation at Dandelion's Bloom Chocolate Salon. Bloom offers a weekend prix-fixe chocolate service and afternoon tea service in a luxurious salon adorned with velvet banquettes, brass fixtures, and dramatic lighting. Reservations are recommended for weekends, and walk-ins are always welcome.
Sweet Mickey's
Sweet Mickey's in Seattle, Washington is best known for its house-made fudge, lots of licorice, gobs of gummies, creamy chocolate truffles, old fashioned ice cream, salt water taffy and nostalgic candies. Owner Randy Brinker opened the charming store as a tribute to his grandmother, a local baker and confectioner.
"I have always wanted to show my gratitude for Grandma Mickey's selflessness in raising us, and the fond memories she gave me growing up," Brinker said. "The bright colors, the sweet smell of caramel and chocolate … it is all still so vivid. When I think of sweets, I think of Grandma Mickey."
B. Candy
Step inside an explosion of color and confections to explore, celebrate, and embrace the whimsical world of California's B. Candy stores in Corona del Mar and Huntington Beach. The flagship store is filled with bulk candy, homemade ice cream, heavenly cakes, sugar cookies, fantastic toys and foreign favorites from Europe and Australia.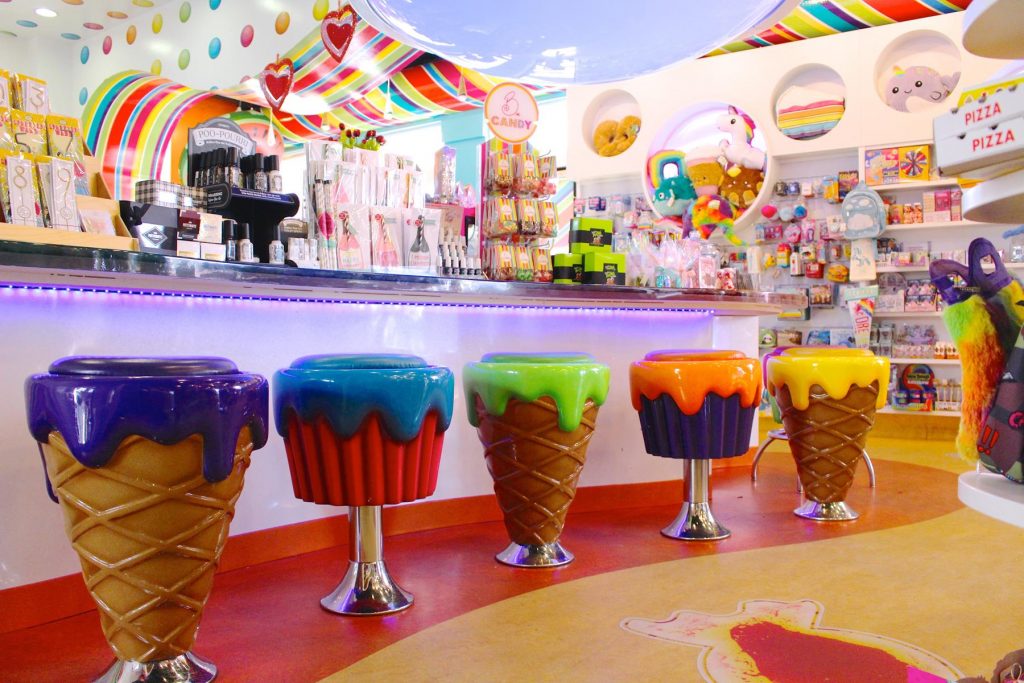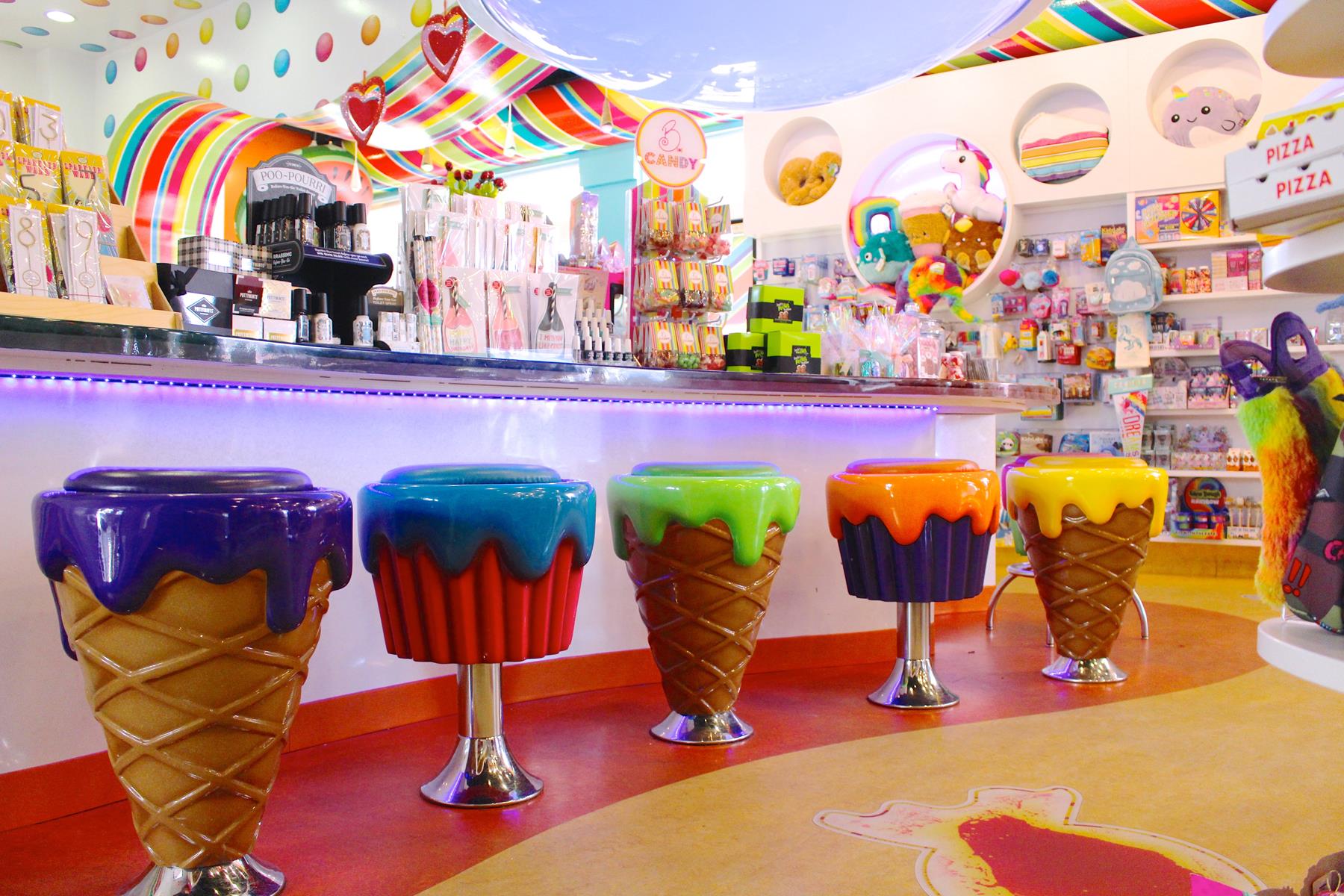 Grab a waffle-cone shaped stool at the counter and try a signature chocolate-covered potato chip and caramel milkshake or channel your inner unicorn with a must-have mini rainbow cake.
Creo Chocolate Factory and Cafe
Creo Chocolate is a small batch bean-to-bar chocolate factory and tasting room housed in a restored 1924 building in Portland, Oregon started by a family of raspberry farmers. To continue the family's heritage tradition, cacao beans are sourced directly from a multi-generational family farm in Ecuador. Chocolate bars are custom crafted to bring out the distinctive flavors from the cacao beans harvested in Hacienda Limon in Los Rios.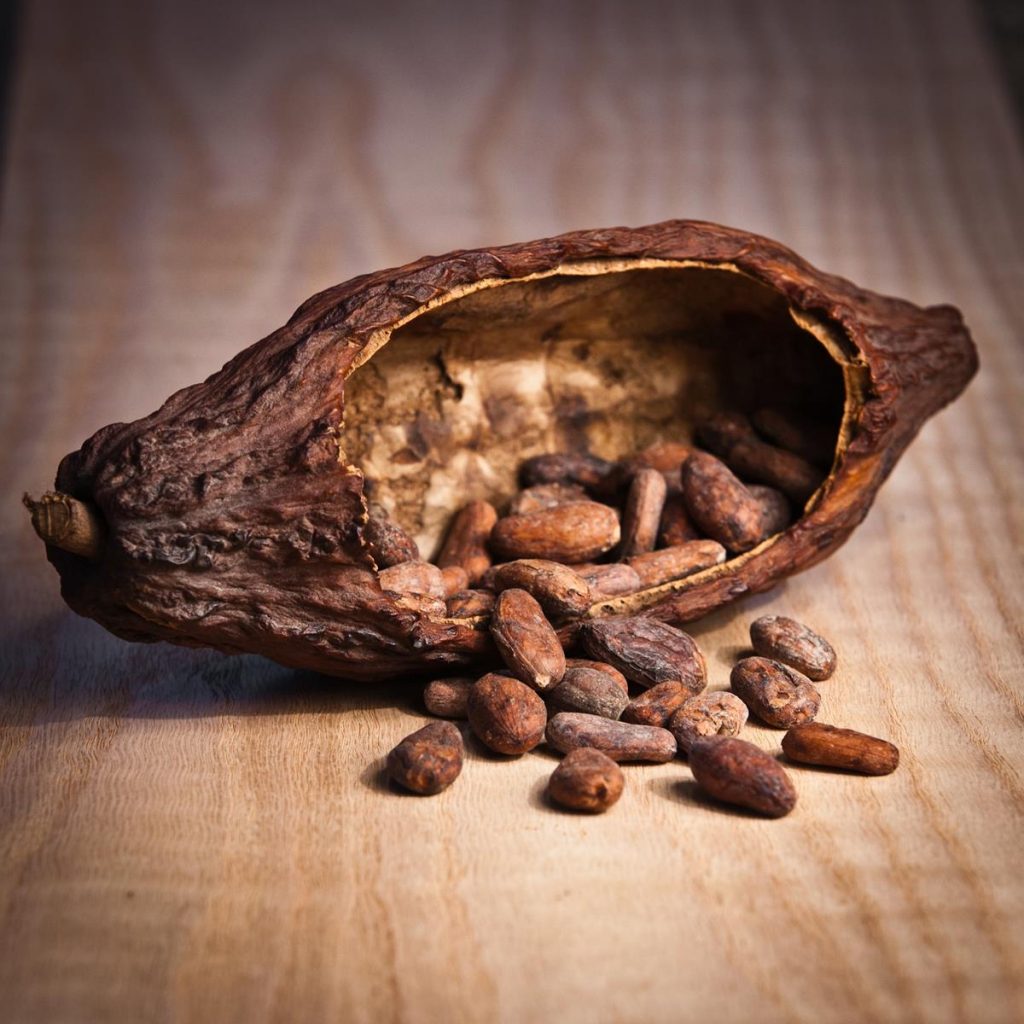 Enjoy tastings of the gourmet chocolate made from heirloom single-origin, above 70 percent cacao and organic evaporated cane juice. Look behind the scenes of an award-winning chocolatier during a one-hour tour with a chocolate maker. Learn where chocolate comes from and see how it is made at Creo. Then, design your own souvenir chocolate bar to take home. Tours may be booked 60 days before arrival. Don't miss the custom floor created by thousands of copper pennies donated from friends and family that cover the floor of one of the tasting rooms.
Jelly Belly Candy Company
Jelly Belly Candy Company was founded in 1898 and began making world famous jelly beans in 1976. Today, more than seven million guests have sampled 100 jelly bean flavors and more than 50 confections in Fairfield, California. A free Jelly Belly self-guided factory tour is open daily to the public from 9 a.m. to 4 p.m. The self-guided tour takes place on an elevated quarter-mile tour lane with interactive exhibits, 4K video and free samples. The Jelly Belly Visitor Center is home to a large Jelly Belly store, Chocolate and Fudge Shoppe, Jelly Belly Café, and the Chocolate & Wine Experience. Sample six local vintner wines paired with decadent chocolate confections and a receive souvenir Jelly Belly wine glass. Paid participants may also take advantage of front-of-line access to the Jelly Belly factory tour at the end of the tasting experience.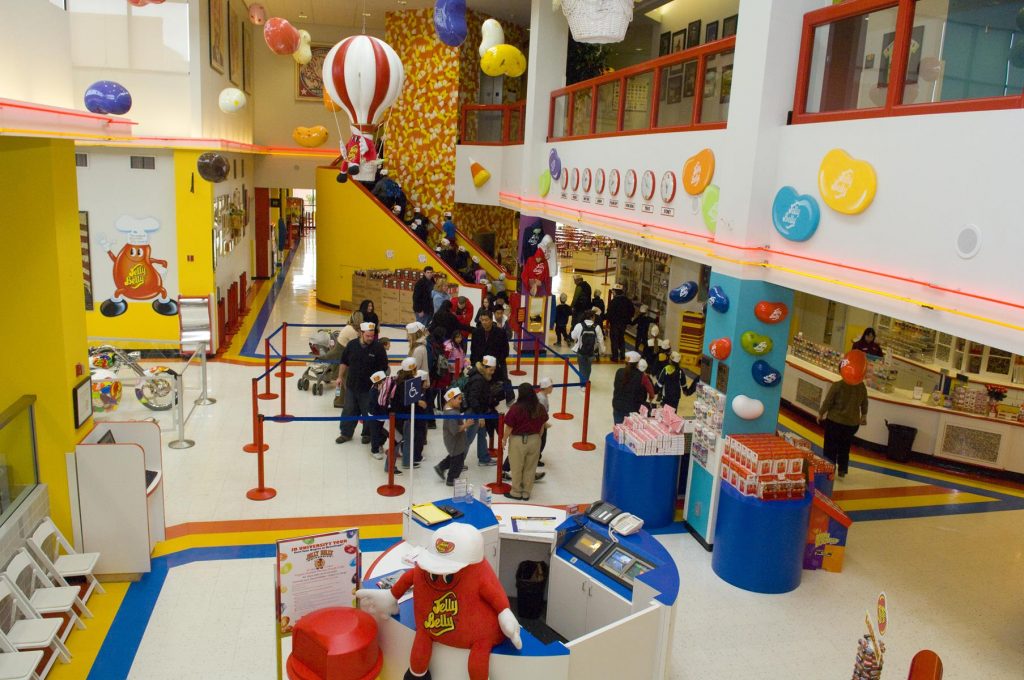 Additionally, for an up-close-and-personal tour of the Jelly Belly factory, the company offers the Jelly Belly University Tour on weekdays. Guests are guided on the main floor to experience a working candy factory and watch master confectioners up close as they make Jelly Belly jelly beans. Tour guests wear lab coats, gloves and hair nets on the exclusive behind-the-scenes look at the candy factory. At the end of the tour, guests receive a discount on a souvenir photo and a discount card for the Jelly Belly Candy Store.