Cruise industry provides aid to storm-ravaged areas and rescues stranded vacationers
The recent back-to-back, high-intensity hurricanes have battered the U.S. Gulf Coast and several islands in the Caribbean. Starting with Hurricane Harvey, then Hurricane Irma and most recently Hurricane Maria, these areas went through some traumatic situations, from extended loss of power and lack of supplies to airport closures and major damage to homes and hotels. Much to its credit, the cruise industry jumped in immediately to help out in multiple ways.
Evacuating Tourists and Transporting Provisions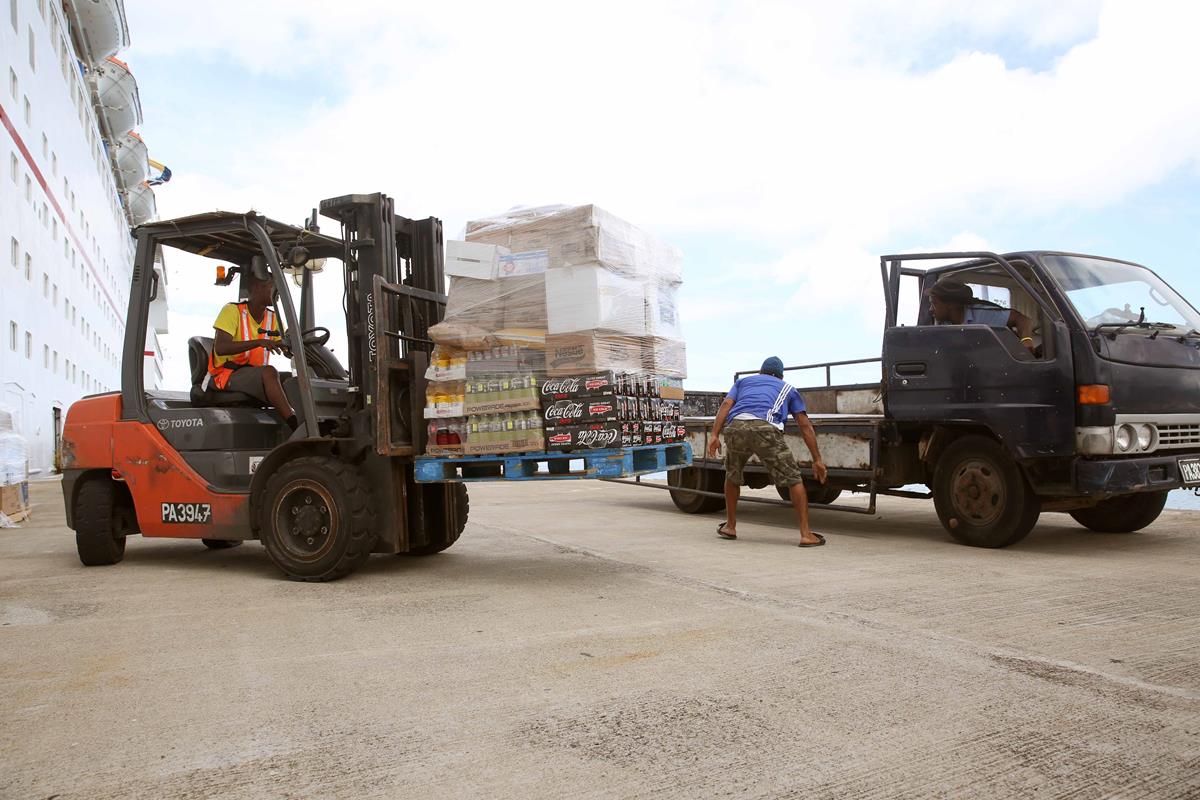 As Hurricane Irma was ramping up in areas of the Caribbean, cruise lines cancelled their regular cruise departures. Safety takes precedence. After cancelling cruises in the path of Hurricane Irma, the lines helped stranded tourists by using their empty ships to get them to safety.
Norwegian Cruise Line's Norwegian Sky had sailed to Cancun empty to avoid the storm; she had no guests onboard. After receiving an urgent request for help by the U.S. government, the line deployed the Norwegian Sky to St. Thomas, where she picked up over 900 evacuees, stranded tourists, bringing them back to PortMiami. These people had been stuck in St. Thomas when Hurricane Irma came through as it obliterated Cyril E. King Airport in Charlotte Amalie.
Miami-based Royal Caribbean mobilized four of its ships for use in Irma relief efforts. Empty as a result of cruise cancellations due to the storm, these ships were fully staffed and fully stocked. Working closely with ports in areas affected by Irma, Royal Caribbean's ships were then diverted to help out. The Majesty of the Seas sailed out to St. John and St. Thomas in the U.S. Virgin Islands on September 12, dropping off water, food, ice and other provisions, along with providing meals to first responders. Then she took displaced tourists from St. Thomas to San Juan, Puerto Rico. The San Juan airport was fully operational, so these tourists could then catch flights home.
Royal Caribbean's Adventure of the Seas was diverted to San Juan and St. Maarten, dropping off provisions and picking up evacuees. Empress of the Seas was positioned to help areas in Cuba, Florida Keys and Tampa as needed. Enchantment of the Seas stopped at Key West, dropping off supplies before she returned to PortMiami.
Carnival Cruise Line delivered supplies to St. Kitts and Grand Turk via the Carnival Fascination. In addition, Carnival began immediate discussions with Caribbean officials, working on plans to deliver more supplies on a long-term basis via future cruises in which it would be deploying 11 of its ships.
Helping Stranded Cruisers and Employees Evacuate Miami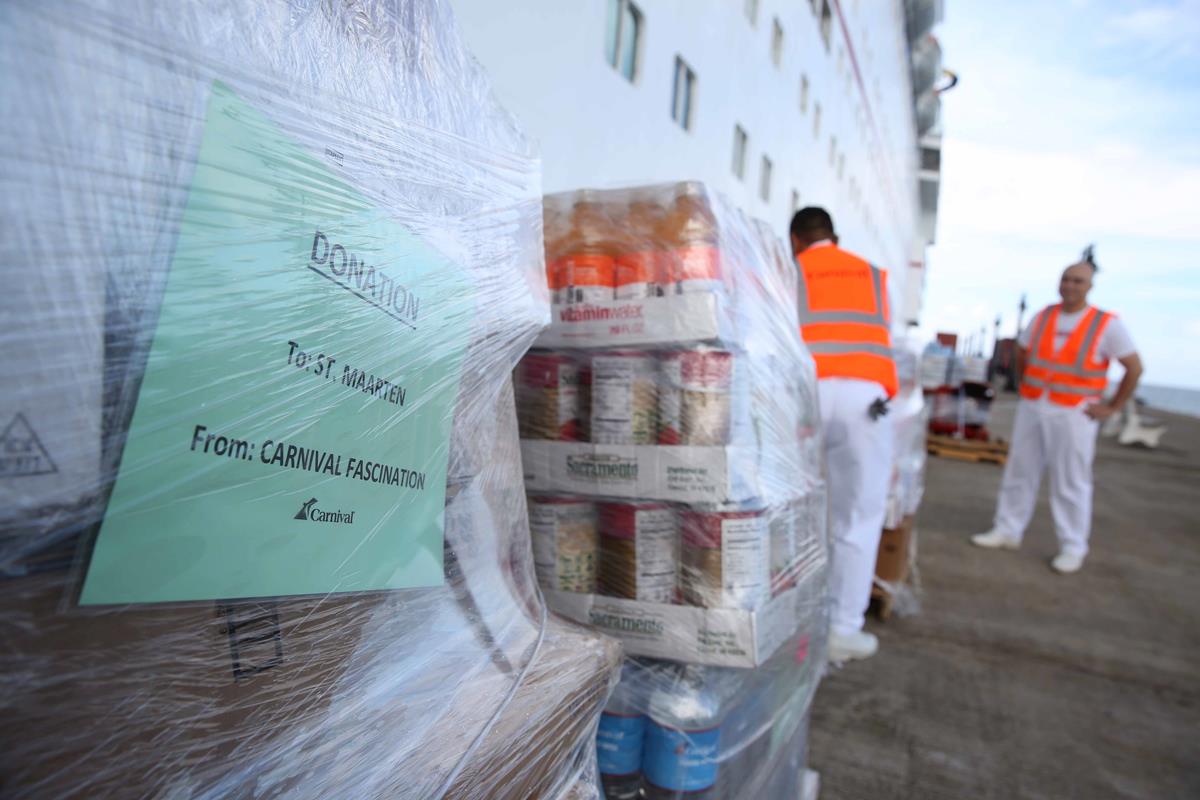 Ahead of Hurricane Irma's arrival in southern Florida, cruise lines made some pro-active efforts to help out.
The September 8 Miami departure of Royal Caribbean's Enchantment of the Seas was cancelled due to Hurricane Irma. Instead, Royal Caribbean, whose main office is in Miami, used the ship to keep their employees out of the storm. The company opened up Enchantment of the Seas to its Florida-based employees and their dependents, and the ship sailed out to sea on September 8, away from the hurricane's path.
On September 7, as a result of flights being cancelled, several thousand people were stuck in Miami without a hotel. Norwegian Cruise Line arranged to take them on the Norwegian Escape. The ship headed out to sea to avoid the storm, housing approximately 4,000 displaced guests.
Hurricane Relief Efforts Continue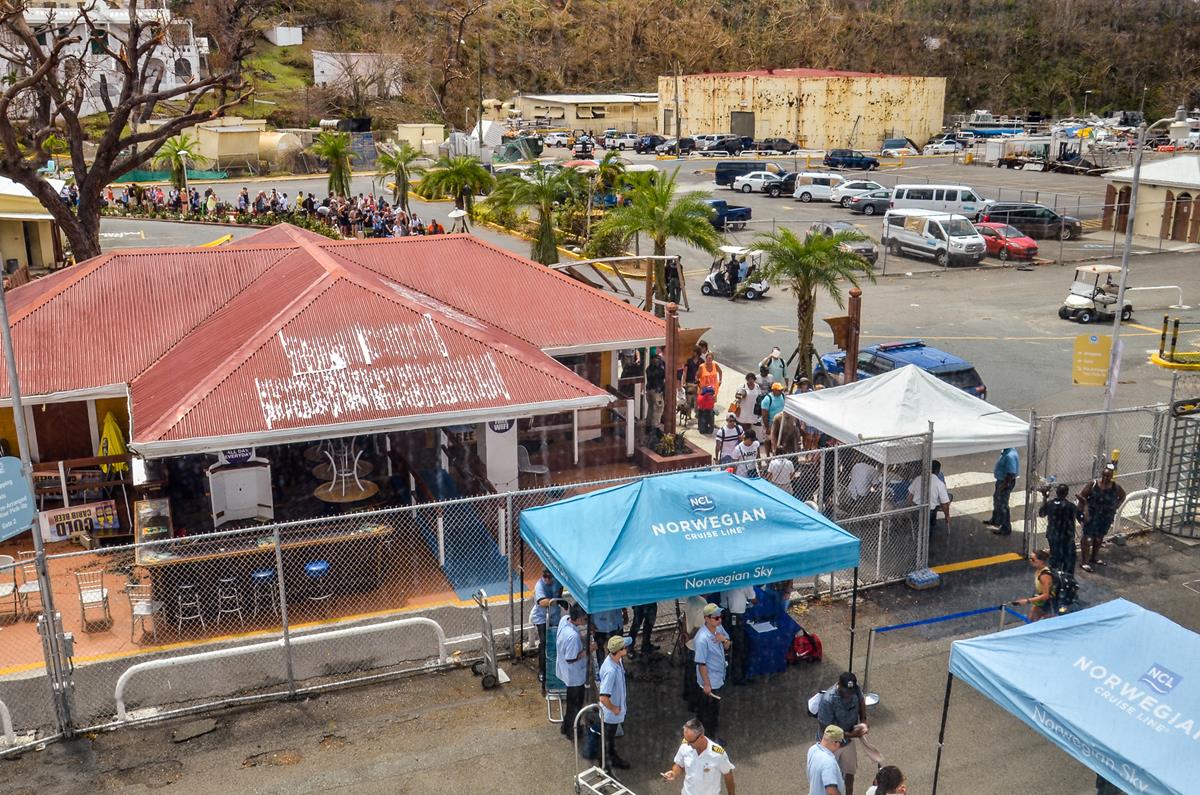 Royal Caribbean cancelled Adventure of the Seas' September 30 scheduled sailing from San Juan, Puerto Rico. Instead, it used the ship to evacuate people from Puerto Rico along with delivering supplies to hurricane-ravaged islands. Adventure of the Seas arrived in San Juan on September 27, and then stopped in St. Thomas and St. Croix, taking evacuees to Fort Lauderdale.
Charitable Contributions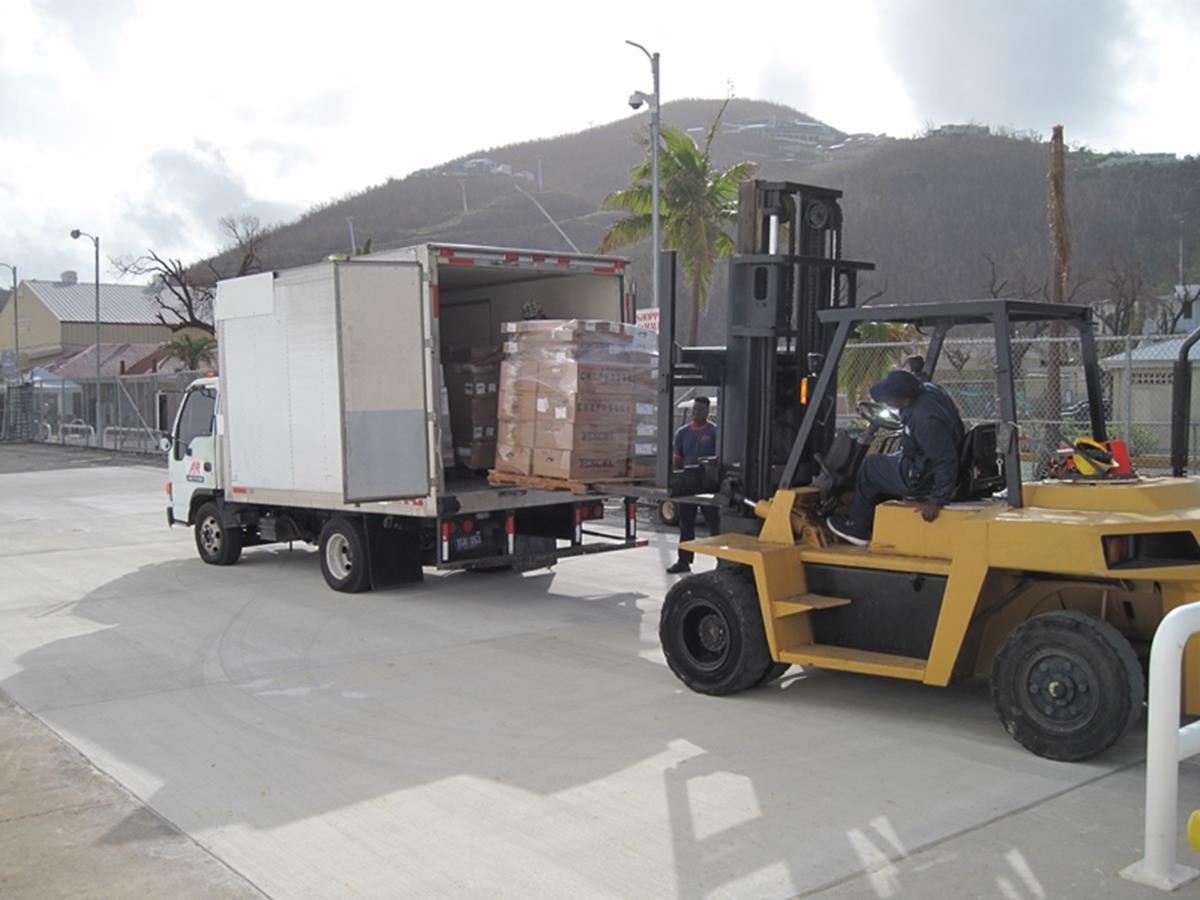 Besides using ships to transport supplies and stranded people, the cruise lines have also jumped in to help in other ways.
After Hurricane Harvey hit, the Carnival Corporation made a $2 million donation to the Galveston and Houston areas. On September 14, Carnival Corporation & plc, the Miami HEAT Charitable Fund and the Mickey and Madeleine Arison Family announced they were pledging up to $10 million in charitable contributions and in-kind support for Florida and the Caribbean following Hurricane Irma.
Another recent charitable effort? Carnival Cruise Line donated proceeds from the ticket sales of two Carnival LIVE performances by comedian Chris Tucker on the Carnival Liberty and Carnival Breeze to hurricane relief.
Cruise Lines Taking Hurricane Irma Relief Donations
Cruise lines have set up relief donations sites on their websites. These include Carnival Corporation, Norwegian Cruise Line Holdings, and Royal Caribbean Cruises Ltd. (which includes Royal Caribbean International, Celebrity Cruises and Azamara Club Cruises.) Many are matching the donations. More details can be found here:
Norwegian Cruise Line Holdings is continuing to collect essentials, including food, water, medical supplies, diapers, baby formula, construction materials and sleeping pods. The company is also accepting donations and will match them.
Norwegian Cruise Line Holdings has partnered with All Hands Volunteers, the world's leading disaster relief organization.
Travel and Tourism Association Relief Funds
Several tourism and travel associations have set up relief funds in efforts to help those devastated by the recent hurricanes. The Caribbean Tourism Organization (CTO), Caribbean Hotel & Tourism Association (CHTA) and Tourism Cares are just a few. Besides CHTA's Caribbean Tourism Recovery Fund run with Tourism Cares, Tourism Cares has a Destination Disaster Recovery Fund and a separate fund for Texas hurricane relief.