Sample small-batch spirits and learn about their creation in the growing array of craft distilleries
The emerging network of craft distilleries in the American Northeast is a convergence of modern trends and centuries of history. The region's hard liquor legacy spans the nation's development, through the West Indian rum traders in colonial New England to the illicit gin producers in Prohibition-era New York City. With the resurgence of craft breweries, distilleries across the nation are following a similar model and developing spaces that serve as tasting rooms, restaurants and live music venues. Now hundreds of them populate the Eastern U.S., and whether or not your group members are alcohol connoisseurs, the history in these establishments flows as freely as the taps.
Maine
Portland, Maine's largest city, began as a fishing village in the 1600s and blossomed into an international trade hub during the colonial era. Rum-runners from the Caribbean often stopped by New England seaports to trade, and their preference for rum influenced the distilling tradition that lives on today. You
can taste that tradition for yourself at Liquid Riot, whose Rhum Blanc is inspired by the sugar plantations of Martinique and Haiti. You can sample other small-batch spirits in the establishment's industrial inspired dining room along the Portland waterfront. The expansive tasting room serves specialties like Bonfire Spirit, a citrusy whiskey made with special rye, and several IPAs and porters for those who prefer beer.
For further Portland tasting, visit Maine Craft Distilling. Your group will enjoy unique creations like blueberry moonshine and Chesuncook (a floral gin mixed with carrot juice and mint) in a wood-paneled dining space. For an in-depth look at the distilling process, venture north to the city of Union. There groups can register for a 30-minute tour and subsequent tasting at Sweetgrass Farm Winery & Distillery. Operated by the husband-and-wife duo of Keith and Constance Bodine, the farm creates sweet dessert wines, apple brandy and cranberry gin for sampling and purchase. Groups can also embark on guided tours that show barrels and fermentation tanks for whiskey production.
Massachusetts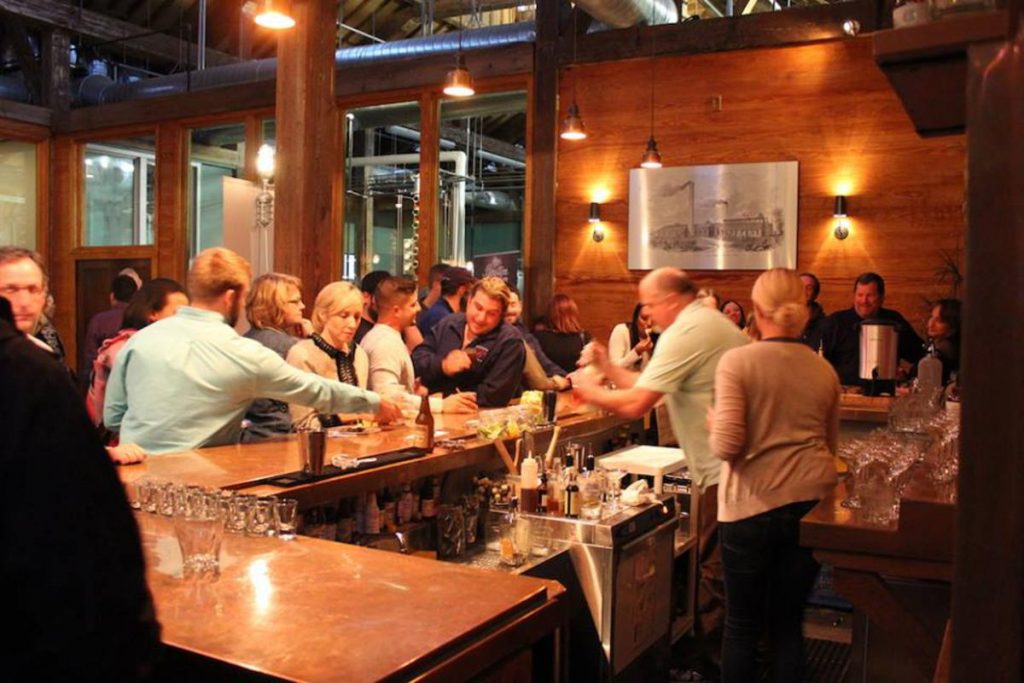 Award-winning Berkshire Mountain Distillers has opened a new facility in Sheffield that specializes in "sensory tours." These hour-long experiences involve touching the raw grains, nosing spirits at various stages of production and tasting the finished product. Groups will want to sample Greylock, a floral combination of juniper and citrus flavors rated the best craft gin in the nation by the New York Times. Other highly rated offerings include cask-finished bourbon, Ice Glen Vodka and Ragged Mountain Rum.
Groups can continue their craft spirits adventure in Boston, home of GrandTen Distilling. Once the largest foundry in the nation, the space has been converted into a barrel aging warehouse and bar space populated with foosball tables. Groups will enjoy a tour package that includes discussions on mixology, a history of Boston spirits and the opportunity to sample limited-run drinks. Next, travel to the mouth of the Neponset River and Boston Harbor Distillery. This Civil War-era mill building has been repurposed to house hundreds of whiskey barrels and fermentation tanks, and tours will explain the distillery's grain-to-glass philosophy that emphasizes direct connections with growers. Afterwards, sample some of the establishment's signature liquors like maple cream & coffee.
New York
New York City, the densest collection of restaurants and bars in North America, boasts dozens of craft distilleries that range from cramped neighborhood establishments to enormous warehouses. Especially appealing to groups are three distilleries in Brooklyn, including Greenhook Ginsmiths, which offers a behind-the scenes look at its signature American Gin process. The spirit is produced in a custom-made, 300-liter still engineered to stew and develop flavor in a completely vacuumed environment. Afterwards, try the drink for yourself in addition to signature cocktails such as the raspberry-flavored Greenhook American and Chauncey Buck—a mix of plum gin, ginger beer and lime juice. Also in Brooklyn is Cacao Prieto, a double-threat producer of spirits and gourmet chocolate made in the Domincan Republic tradition. Tours include a peek at the chocolate-making process, tastes of rum and samples of the indulgent Don Esteban chocolate liqueur. Complete your Brooklyn tour at Kings County Distillery, the oldest commercial distillery in the county. Located in the Paymaster Building in the historic Brooklyn Navy Yard, the distillery came to prominence during the Whiskey Wars of the 1860s and continues to use authentic whiskey stills crafted in Scotland. Tours include stops at the on-site barley patch, wooden fermentation tanks and samples of barrel-aged bourbon.
Farther upstream in the Hudson Valley is Tuthilltown Spirits, New York's first whiskey distillery since Prohibition. Structured around a centuries-old gristmill, the complex uses grains and fruits grown less than 10 miles away for its micro-batch creations. Your group can savor these in a flight of five hand-crafted spirits in addition to hearty farm-fresh cuisine served in the adjoining restaurant.
Pennsylvania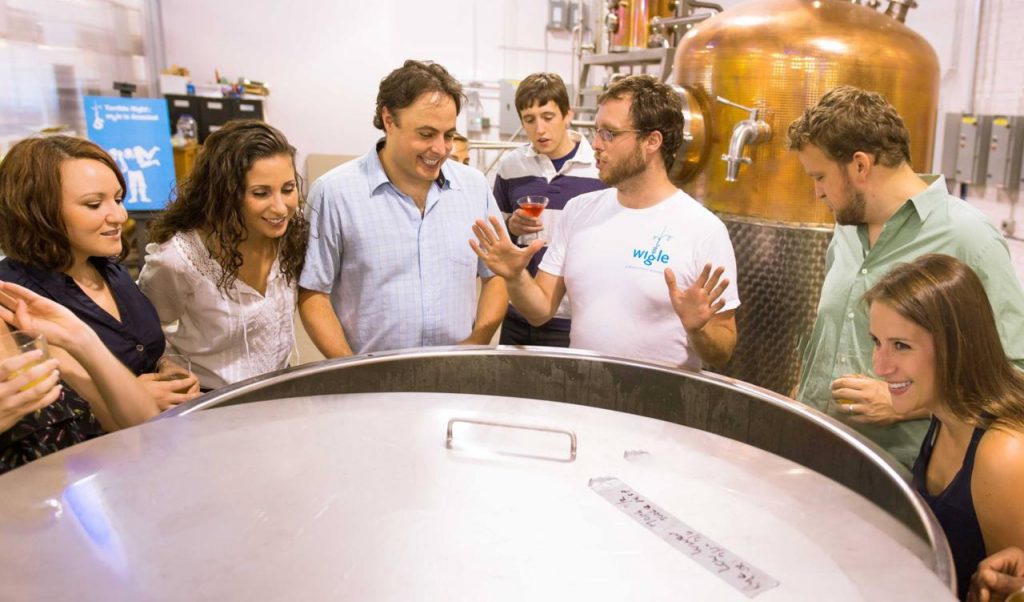 The fertile hills of the Lehigh Valley produce exceptional oak trees for aging barrels, and it's here where groups will discover Eight Oaks Craft Distillers. Vodka-lovers will enjoy the facility tour, where they can see a 25-foot "vodka column" that creates the beverage from local potatoes and ancient aquifer water. The tour concludes at the tasting barn, where you can sample gin created from soft red winter wheat, colonial-style rum that uses locally sourced molasses and applejack liquor sourced from local orchards. Continue west to Pittsburgh for a taste of Wigle Whiskey, a local favorite that celebrates the Steel City's role in the Whiskey Rebellion. The 1791 protest of distilled spirits was the first major domestic conflict for the young United States, and tour guides will explain its history as you taste creations like Monongahela Rye and Organic Pennsylvania Wheat. If you visit in warm-weather months, your group can relax and enjoy live music in the outdoor Whiskey Garden.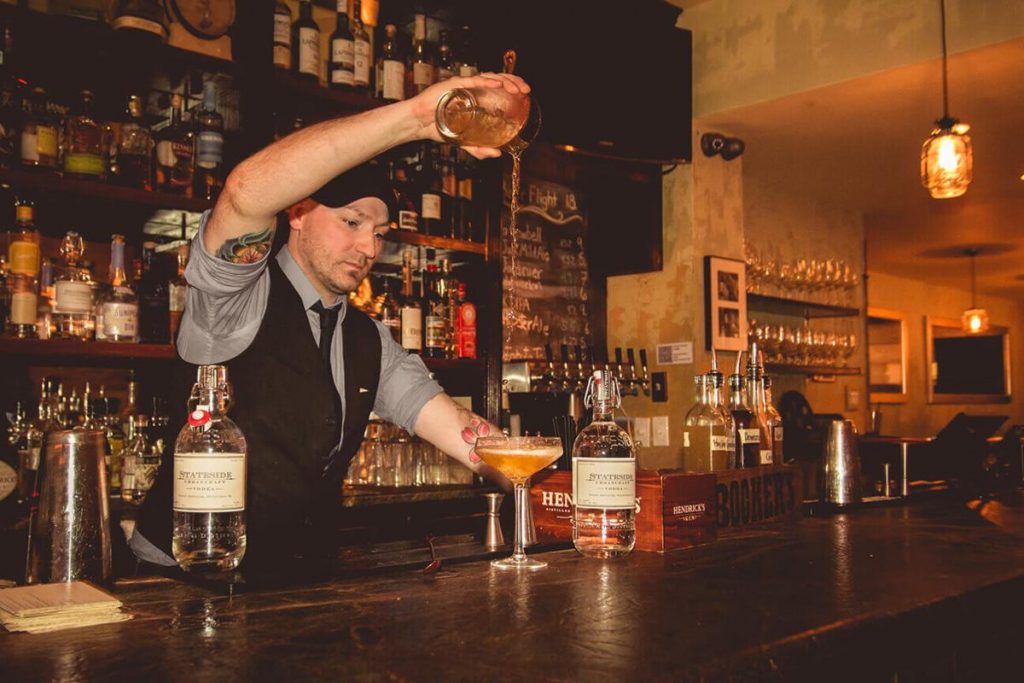 Your next stop is Philadelphia, home to Stateside Urbancraft in the revitalized Norris Park neighborhood. It's the city's first standalone vodka distillery and host to groups interested in the drink's history, from its creation in medieval Poland, development in 15th-century Russia and contemporary refinement at Urbancraft. After the tour, you're encouraged to relax in the Federal Distilling Room and enjoy a cocktail or craft brew. In nearby Lancaster is Thistle Finch, a former tobacco warehouse converted into a welcoming space where libations rule. Here you'll learn the history of rye whiskey, Pennsylvania's manufacturing history and the technical finesse needed to craft the perfect barrel. In addition to its classic recipe, Thistle Finch also offers eclectic whiskey flavor additives such as black pepper and coffee to sample.
New Jersey
Amidst the boardwalks and beaches of Fairfield, New Jersey is one of the most acclaimed vodka-producers on the Atlantic: Lazy Eye Distillery. The Jersey Shore served as a port and distribution center during Prohibition, and Lazy Eye discusses this Garden State history along with the process behind its gluten-free creations and three samples after the tour. Lazy Eye is also the only U.S. distillery to legally sell rakii—a Greek aperitif made from sweet grapes.
Farther north in Asbury Park you'll find not only Bruce Springsteen's old haunts but also Asbury Park Distilling, a sophisticated cocktail hostpot blocks from the ocean. Once you've toured the facility and observed the vodka taps at work, your group can relax and try signature cocktails like the No. 64 (gin with orange juice, lemongrass and coconut) and Tambussi Family Tonic (gin with lemon, orange and coriander syrup).
Depart from the shore and travel inland to Hopewell, site of Double Brook Farm and the accompanying Sourland Mountain Spirits. An extension of the popular Triumph Brewing Company, Sourland uses its farm location to grow grains, fruits and herbs on-site and constantly refines its vodka and gin recipes. Owners Ray and Erica Dish imported state-of-the-art distillery equipment from Hungary, and they'll explain to your group how a combination of 12 botanicals give their gin its unique aroma and sophisticated flavor.
The number of craft distilleries has increased sevenfold since the start of the decade, and these establishments are only a tip of the North Atlantic iceberg for the East Coast's craft spirits community. Reach out to these distilleries and alert them your group is coming; all welcome larger parties and can accommodate you no matter your level of interest.